Browse by Company Alphabetically:
A
B
C
D
E
F
G
H
I
J
K
L
M
N
O
P
Q
R
S
T
U
V
W
X
Y
Z
Employment Screening Companies "S"
---



Strategic Information Resources
Phone: 800-813-4381
Fax: 800-345-3392
Email: jam@nextgeninfo.com
www.backgrounddecision.com



Strategic Information Resources is a national provider of background screening. We specialize in helping employers make better hiring decisions by screening out individuals with a history of criminal activity, poor work performance, or drug problems. We can also help you identify applicants that would be a good fit for the position.

If you're concerned about high quality, quick turnaround, HR efficiency, and saving money, click below to find out why SIR is the only name you need to know in background screening.
---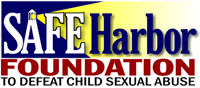 Safe Harbor Resources
740-767-3853
6999 Dolan Rd.
Glouster, OH 45732
http://www.safeharborresources.org



What SHR does
It acts as a quality control inspection service for assuring parents that their children will not have close contact with program volunteers whose backgrounds contain any questionable factors. Only programs which use SHR's in-depth background checking, and utilize SHR's policies and procedures, can display the Seal of Safe Selection Practices.

Volunteers indicate to SHR where they have ever lived and worked, plus sign notarized applications for records inspections by Children Service agencies, bureaus of Motor Vehicles, and Civil Court systems in all counties and states plus submit fingerprints to state and federal law enforcement authorities. Read more >


---
---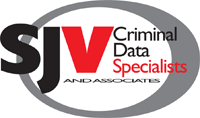 SJV Criminal Data Specialists
sales@sjvassoc.com
http://www.sjvassoc.com


| | |
| --- | --- |
| | SJV & Associates is an Atlanta based national information retrieval agency that specializes in providing high quality, in-depth, accurate and timely court records research. Established in 1998, and always 100% wholesale, the company's staff includes in-house court record retrievers and a network of over 1,500 licensed retrievers throughout North America. Many of these retrievers have backgrounds in criminal justice including experience as law enforcement officers and private investigators. SJV is also the only firm in its direct marketplace to host an ISO 9001:2008 Certified Quality Management system, ensuring superior quality research, results, and customer service for their entire client base. Read more > |
---



Reid Rodríguez
COO
Softech International, Inc
13501 SW 128th St, Suite #111
Miami, FL 33186
Toll Free 888.318.7979
sales@softechinternational.com
www.softechinternational.com



Softech leads the nation in providing instant & easy access to the most affordable Driver History Abstracts & Vehicle Registration information available.

We provide professional assistance and quality solutions to our clientele, and are constantly striving to improve our services. With this in mind, Softech offers you access to DMVs from all 50 U.S. states as well as from Puerto Rico, Guam and Canada.

No monthly fees
No integration fees
No software to install
Pay per record

To learn more about our cost-effective solutions, please contact us at 888.318.7979 or visit us at www.softechinternational.com.


---



Sterling Infosystems, Inc.
249 W. 17th Street, New York, NY 10011 - USA
Phone #: 646-435-2263
kadams@sterlinginfosystems.com
www.sterlinginfosystems.com



| | |
| --- | --- |
| | Founded in 1975 and privately held, Sterling Infosystems, Inc. is a leading worldwide provider of employment screening services, corporate due diligence, background investigation services, as well as occupational health services delivering information quickly, accurately and securely. Sterling serves over 11,000 clients worldwide in diverse industries and performs over 19 million background checks and drug tests yearly. We have nurtured a culture of quality and adaptability, contouring solutions to our client processes, systems and requirements – no matter how old, new or different. Over 96% client retention – an extraordinary level of loyalty, trust and satisfaction – is proof positive that Sterling delivers. |
---

SingleSource Services Corporation
2320 S Third Street, Suite 7
Jacksonville Beach, FL 32250
904-241-1821
ddymer@singlesourceservices.com
www.SingleSourceServices.com



SingleSource Services began as a background screening and security firm, serving organizations of every type and size for over 16 years. Today, we offer a secure and comprehensive suite of people management tools, delivered in a balanced and efficient blend of cutting-edge, Internet-based software and supported by a team of professional and friendly advisors. SingleSource contributes to the success of its constituents with integrity, confidentiality and professionalism in providing comprehensive, FCRA compliant background checks with the ability to adapt to ever changing requirements and client needs.

Read more >


---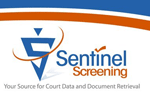 Sentinel Background Checks
813-425-5528
www.sentinelscreening.com
info@sentinelscreening.com


| | |
| --- | --- |
| | Sentinel Background Checks provides nationwide pre-employment and pre-tenant screening services to businesses of all sizes. Since 2007, our dedicated team has been providing criminal background search results to many of the country's most well-known background screening companies. With our network of managed courthouse researchers, we have gained significant insight into the problems associated with larger screening firms and have minimized the liability of our clients by leveraging our knowledge and quality assuredness procedures into our screening products. We offer nationwide criminal background checks, reference and credential verifications, drug screening and much more. Contact us today for a free consultation. |
---
S2Verify, LLC
U.S. Corporate Headquarters
10 South Wacker Drive
Chicago, IL 60606-7513
Toll Free: 888-894-7716
Fax: 770-200-1595
Safe Care Background Checks
Toll Free: (888) 920-7233
Fax: (888) 920-1248
Safe Hands Employment Screening
Ph: (910) 815-3380
Toll Free: (888) 723-4263
SafeRent
Applicant Screening for Independent Owner
Toll Free: (888) 272-1920
Fax: (888) 353-0842
Safer Places, Inc.
347 West Grove Street
Middleboro, MA USA 02346
Phone: 508-947-0600
Fax: 508-947-0699
Scherzer International
6351 Owensmouth Avenue, Suite #213
Woodland Hills, CA 91367
Ph: (818) 227-2590
Toll Free: (866) SCFACTS
Fax: (818) 227-6290
Screen Assist LLC
3610 Buttonwood Drive, Suite 200
Columbia, MO 65201
Phone: 573.886.8974 Fax: 573.886.8901
Screening America
PO Box 658 l Brandon, FL 33509-0658
Voice: 813.654.2854
Fax: 800.978.1346
Screening Services
PO Box 33684
North Royalton, OH 44133
Phone 440-230-2929
ScreenNow Employment
P.O. Box 105186
Atlanta, GA 30348-5186
1-800-853-2414
Screenpointe, Inc.
500 S. Front Street, Suite 102
Columbus, OH 42315
Ph: (866) 488-8622
Ph: (614) 227-8622
Ax: (866) 303-8624
Searchamerica.com
7001 East Fish Lake Road
Maple Grove, MN 55311
763 - 416 - 1000
Search Co. International
1535 Grant Street, Suite 140
Denver, CO 80203
Ph: (303) 863-1800
Toll Free: (800) 727-2120
Fax: (303) 863-7767
Toll Free Fax: (800) 956-1200
Search Co. of North Dakota LLC
1501 North 12th Street, Suite 1
Bismarck, ND 58501-2713
Ph: (701) 223-1848
Fax: (701) 223-1850
Secure Check, Inc.
1780 East Broad Street
Columbus, OH 43203
Ph: (614) 252-7300
Fax: (614) 252-7400
Secure Check Screening & Investigation Services Inc
P.O. Box 75847
Colorado Springs, CO 80970
P: 800.825.4710
F: 719.597.4144
SecureSearch
558 Castle Pines Parkway, Unit B-4 #137
Castle Rock, Colorado
80108
Local Phone: 720-880-3244
Toll-Free Phone: 1.866.891.1954
SecureState LLC
23340 Miles Road Unit C
Bedford Heights, OH 44128
Phone: 216.927.0115
Fax: 216.927.0119
Securatis LLC
5675 Woodrow Bean Ste. 5
El Paso, TX 79924
Phone 915.225.2283
Fax 915.975.8181
Securitec Screening Solutions, Inc.
2374 Idavere Road
Roanoke, VA 24015
Telephone: 1-540-725-1571
Fax: 1-540-400-0953
Security Consultants
5020 45th St., NW
Washington D.C., 20016-0264
Ph: (202) 686-3953
Fax: (202) 686-0264
Seedarnee Inc.
990 Stardust Way
Deland Florida, 32724
Phone: 386-216-7039
Fax: 386-785-0808
SelectForce
200 N.W. 66th #972
Oklahoma City, OK 73116
Phone: 405.842.2088
Fax: 405.842.8070
Seletion.com
3091 West Galbraith Road
Cincinnati, OH 45239
(513) 522-8764
SentryLink LLC
7500 Greenway Center Drive Ste. 1040
Greenbelt, MD 20770
Phone: 301.486.0862
Fax: 301.486.0865
Shadow Trackers Investigative Services, Inc.
217 E. Pine Avenue
Meridian, ID 83642
208-895-0074 x 305
208-884-8257 - Fax
Shurhire Employment Suite
A Service of Employment Research Services, LLC
Ph: (925) 551-7750
Toll Free: (800) 315-8606
Fax: (925) 551-8228
SilverWing Investigations Ltd.
Suite 485, 7231 - 120th St,Delta BC
Toll FREE: 1-866-597-9060
Fax: [604] 592-0805
SimpleScreening.com
PO Box 9193
Greenville, SC 29604-9193
864-862-1515 - T
864-862-5515 - F
SingleSource Services
2320 S. 3rd St., Suite 7
Jacksonville Beach, FL 32250
Ph: (904) 241-1821
Toll Free: (800) 713-3412
Fax: (904) 241-0601
Single Source Services Inc.
4 Office Park Circle, Suite 310
Birmingham, AL 35223
Ph: (205) 871-3677
Toll Free: (800) 264-3677
Fax: (205) 871-9790
Toll Free Fax: (800) 396-3677
SmartCheckUSA.com
5220 Shad Road
Jacksonville, FL 32257
1-904-874-9417
1-904-880-7774
SmartHire
2250 Lindsay Way
Glendora, CA 91742
Toll Free: (800) 599-9202
Fax: (800) 599-9212
Softech International
P.O. Box 164922
Miami, FL 33116-4922
Toll Free: (888) 318-7979
Ph: (305) 253-9696
Fax: (305) 253-1440
---


SourcingPoint Solutions
www.sourcingpoint.com/powerscreen
714.638.2855, X135



SourcingPoint Solutions, a leader in business information management for over a decade, offers the PowerScreen(tm) line of background screening services. These services help employers, property managers and other professionals minimize risk and make better, more informed business decisions. Providing access to criminal history, Social Security Number, license and I-9 verification, worker's compensation, credit and other detailed background information through a convenient online ordering system, PowerScreen lets users choose the right level of screening for their specific application. Reports are delivered fast, in a user-friendly format that complies with all employment and privacy laws.

For more information, visit www.sourcingpoint.com/powerscreen, or call 714.638.2855, X135.


---
Southcoast Investigations Inc. dba Law Investigations, Inc.
1643 Warwick Ave. # 274
Warwick, RI 02889
Southeastern Protective & Investigative Services, Inc.
PO Box 26034
Charlotte, NC 28221
Phone: 704.596.5004
Fax: 704.596.5644
Southern Detective Agency Pvt. Ltd.
Thekkekara Mansions, llnd Floor, Opp. Kavitha Theatre, MG Road, Cochin – 682 035, Kerala, India.
+ 91 484 236 9577
+ 91 484 4032019
Southern Research Company Inc.
P. O. Box 1590
Shreveport, LA 71165
318.227.9700
Fax-318.424.1801
Southwest Screening Services
3201 N 16th Street, Suite 9
Phoenix, AZ 85016
Voice - 602-266-0470
Fax - 602-266-1873
SPHERION
6407 Idlewild Road, Bldg 1, Suite 100
Charlotte, NC 28212
1-888-447-3279

Spinelli Corporation
6263 N. Scottsdale Rd., Suite 145
Scottsdale, AZ 85250
Ph: (480) 607-1700
Fax: (480) 607-0100
Squire Protection Services, Inc.
Toll Free: (800) 295-7109
Ph: (516) 799-2347
Fax: (516) 797-4689
SR&I, LLC
5 Century Drive, Suite 230
Greenville, SC 29607
Phone: 864-232-4144
Fax: 864-232-4140
StaffChecks Ltd
PO Box 422 Auckland
New Zealand
+64 9 2928040
Staffvetting.com
Headquarters:
Fabriam Centre
Atmel Way
Middle Engine Lane
Newcastle upon Tyne
NE28 9NZ
Telephone: 08450 212151
Fax: 08452 808182
Staftrack Inc.
P.O. Box 1133
Largo, FL 33779
Toll Free: (800) 275-2966
Ph: (727) 581-3603
Stanley Solutions (English to Polish translation and communication solutions)
103 Rose Cottages
Portadown
Co. Armagh
BT62 1RU
UK
Telephone - 0845 004 8831 (in the UK)
+44 28 388 68 503 (from other countries)
Fax: 0845 004 8832

Stealth Partners Inc.
3844 W. Channel Islands Beach PMB 171
Channel Islands Har., CA 93035
Phone: 877.798.7025
Fax: 877.739.5101
Stephanie Ramsower
1612 shanks rd
Angleton, Texas 77515
979-848-0632
979-549-0695

St. Mortiz Corporate Offices
4600 Clairton Blvd
Pittsburght, PA 15236
Phone - (8--)218-9156
Fax - (412) 885-3740
THE STEELE FOUNDATION
388 Market Street, Fifth Floor
San Francisco, CA 94111
(800) 576-5423
Steele Business Investigation Center
Rm.1310, Bldg. K Huiyuan Apt Asian Games Village Chaoyang District Beijing 100101 P. R. China
Tel: 8610-84975663, 84972819
Fax: 8610-84984754
Stephanie Ramsower
1612 Shanks Rd
Angelton, TX 77515
Phone: 979-848-0632
Fax: 979-549-0695
Sterling Testing Systems, Inc.
249 West 17th Street Floor 6
New York, NY 10011
Toll Free - 1(800)899.2272
FAX - 1(212)736-0683
Strategic Data Source, Inc.
10575 N. 114th St #103
Scottsdale, AZ 85259
Phone: 866 228-3967
Fax: 480 794.1473
Strategic Information Resources
155 Brookdale Drive
Springfield, MA 01104
Phone: (800) 813-4381
Fax: (800) 345-3392
StudentBackgroundScreening.com
1240 E. Ontario Ave. Suite 102-140
Corona, CA 92881
(888) 649-6272 (inside the US and Canada)
(951) 734-8882
Substance Abuse Management, Inc.
500 North 19th Street
Milwaukee, WI 53233
800-247-7264
Summit Security Services Inc.
194 EAB Plaza West Tower
Uniondale, NY 11556
Ph: (516) 240-2400
Fax: (516) 240-2425
SUNSHINE RESEARCH INC
1501 S Pinellas Ave Unit 3H
Tarpon Springs, FL 34689
Phone: 888-786-1242
Fax: 888-785-7451
Supersoft Consultants Private Limited
P O Box 26730,
Mumbai 400 052, India
Phone: +91 {22} 6725 4000
Fax: +91 {22} 6725 4010
SW Security Services
One Penn Plaza Ste. 4000
New York, NY 10019

SyncFacts Background Screening
101 DataFarm Rd.
Falmouth, KY 41040
Phone: 866-756-7035
Synerfax
460 State Street Suite 301
Rochester, NY 14608
Telephone: (800) 245-3013
Fax: (585) 546-1683


Browse by Company Alphabetically:

A B C D E F G H I J K L M N O P Q R S T U V W X Y Z
Click Here to Upgrade to an Enhanced Listing