Manpower Survey: US Hiring Weakest Since 1982
US recruitment plans are at their weakest levels since the 1982 recession according to the Manpower Employment Outlook Survey. While employers in 13 of 33 countries and territories expect some positive hiring activity in the coming quarter, employers in 23 countries and territories are reporting their weakest recruitment plans since the surveys were established by Manpower.
For More Information Go To: http://www.recruiter.co.uk/1000965.article?nl=dailynews
Hard Times, More Crime? If Economic Desperation Begins To Take Over, Even Good People May Start Doing Bad Things
Recently six unemployed friends were arrested on charges that they stole at least $8,000 in canned goods, personal hygiene products and other items in Maiden Creek Township. The group stole the items to survive, police said. With the economy continuing to sink and job losses continuing to climb, otherwise honest people will commit atypical crimes because they can rationalize them with their dire circumstances, said Dr. Edward B. Michalik, director of the Berks County Mental Health/ Mental Retardation office. "I have seen in 25 years very, very good people make some very bad decisions," he said. People have different perceptions of reality." Dr. Tim O'Boyle, a Kutztown University sociology professor, commented that he is especially concerned about what the younger people will do when they come to the point of desperation. O'Boyle said younger people are going to be affected most by layoffs and other economic losses because, lacking discipline and self-control, they are used to getting what they want. This is where he sees the potential for an increase in criminal behavior.
For More Information Go To: http://activedaily.readingeagle.com/Repository/ml.asp? Ref=UkVHLzIwMDkvMDMvMDkjQXIwMDEwNw==&Mode=HTML&Locale=english-skin-custom
Innovative Enterprises Introduces New Service to Let Background Screening Firms Set Their Own Pricing for County Criminal Search Services
Innovative Enterprises, Inc. is pleased to announce the release of a new web-based service that allows consumer reporting agencies and other professional background screening firms to set their own pricing for county court record products. In a few clicks using the screeningmarketplace.com portal, screeners seeking county court record products for a particular region can enter their average monthly volume and basic contact information and select the price point they need. The submission is then reviewed by Innovative's industry veterans, and a dialogue ensues. For more information, please visit http://www.screeningmarketplace.com
Time To Get Serious About HIPAA
We expect to see the Centers for Medicare and Medicaid Services -- the unit within the Department of Health and Human Services responsible for compliance with the Health Insurance Portability and Accountability Act -- place greater emphasis on proactive enforcement in the coming year. The impetus is a report issued in October by the HHS inspector general that faults CMS for not providing effective oversight and enforcement of HIPAA security. We're also watching closely to see how the pending appointment of a Cabinet secretary for HHS and the Obama administration's plan to update the nation's electronic medical records system affect HIPAA enforcement.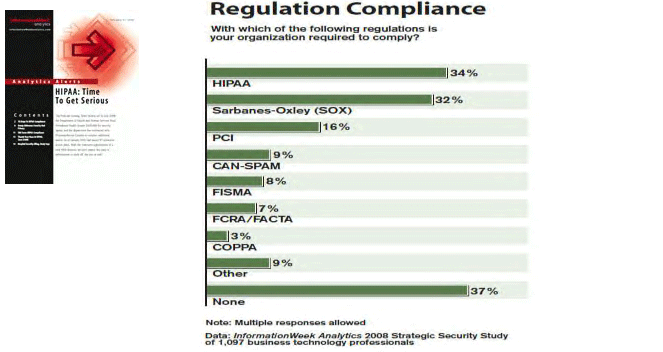 Printed with Permission of Informationweek.com
For More Information Go To: http://compliance.informationweek.com/
Bill Introduced to Protect Elderly from Predators in the Long-Term Care Workforce
The Patient Safety and Abuse Prevention Act has been introduced to prevent those with criminal histories from working within long-term care settings by creating a comprehensive nationwide system of background checks. The legislation would expand a highly successful three-year pilot program, spearheaded by Kohl and authorized under the 2003 Medicare Modernization Act, which prevented more than 7,000 applicants with a history of substantiated abuse or a violent criminal record from working with and preying upon frail elders and individuals with disabilities in long-term care settings. Congressman Joe Sestak (D-PA) is expected to introduce a companion bill in the U.S. House of Representatives.
For More Information Go To: http://levin.senate.gov/newsroom/release.cfm?id=299255
THE "IMMIGRATION FRAUD PREVENTION ACT OF 2009" Introduced To US Senate
The American Immigration Lawyers Association (AILA) applauds the bill introduced today by Senators Feinstein (D-CA) and Kennedy (D-MA). The "Immigration Fraud Prevention Act of 2009" (S. 577) would make it a Federal crime to defraud individuals – citizens and non-citizens alike – in connection with any matter arising under the immigration laws. Likewise, it would make it a felony to falsely misrepresent that one is an attorney or accredited representative in any immigration matter. Law enforcement officials say a growing number of fraudulent "immigration specialists" are operating throughout the country.
For More Information Go To: website www.stopnotariofraud.org
Who´s Got Your Number? N.Y. Employers Must Now Secure SSNs And Take Steps To Prevent Identity Theft
Reports of identity theft — one of the nation's fastest growing financial crimes — continue to make headline news. Articles like "Worker Charged in Hospital File Thefts"1 and "Employment Records Prove Ripe Source for Identity Theft,"2 and "Liability for Employee Identity Theft is Growing,"3 reflect that employers are not immune from exposure to this crime. In fact, one of the primary sources of identity fraud is theft of employer records, according to a 2002 report by credit information provider TransUnion. Additionally, according to the Federal Trade Commission (FTC), approximately 90% of business-record identity thefts involve stealing payroll or employment records. The remaining 10% of such thefts involve customer lists. The consequences are significant: Nearly 10 million Americans were victims of identity theft in 2008, up 22% from 2007, according to one study.4 Recognizing the dangers of identity theft in the workplace, New York has joined a growing number of states that have enacted laws intended to protect employees from identity theft.5 Specifically, New York recently amended its Labor Law, adding section 203-d6 to prohibit all employers, regardless of size, from:
For More Information Go To: http://www.mondaq.com/article.asp?articleid=75248&email_access=on
Fired Fraudster Sues Over Reference Check
What should companies say when they get reference calls about a former employee who was fired for misconduct? A recent court ruling offers some help: An employee's boss caught him tampering with the company payroll system to lower his federal tax withholding. His actions were against company policy, and he was fired. Eventually, the manager got a call from another employer asking for a reference for the former employee. He told the caller the man had been fired for misconduct. The prospective employer asked the employee to sign a release so it could get more information about his termination. He refused and didn't get the job. He sued his former employer for interfering with his job search. The company argued it was simply telling the truth and couldn't be held liable. The court agreed.
Cite: Luttmann v. Tiffany and Co.
For More Information Go To: http://www.hrrecruitingalert.com/fired-fraudster-sues-over-reference-check/
ADP to Offer Clients Advanced Candidate Assessment Capability
"In today's job environment, organizations are looking for ways to efficiently sort through a large candidate pool and select the strongest potential employees in the shortest period of time." ADP and PreVisor have created a solution that provides the rigorous standards needed to streamline hiring, reduce recruiting and training costs, and help provide the best business outcomes for their clients. ADP ® Employer Services, has announced that ADP's VirtualEdge® recruitment solution will include integrated candidate assessment technology. ADP has partnered with PreVisor® to offer this world-class assessment service with nearly 1,000 pre-employment tests and selection tools covering most jobs in most industries, provided through a single platform. ADP's VirtualEdge offering will be integrated with the PreVisor assessment technology, which utilizes insights from predictive assessment tests coupled with industrial-organizational psychology designed to accurately predict on-the-job performance. PreVisor offers companies a number of strategic benefits, and as a result of the firm's assessment services, clients have recently experienced up to a 24% increase in sales and an 87% reduction in organizational turnover. This results-oriented approach, combined with ADP's VirtualEdge offering, helps ADP clients predict on-the-job performance and streamlines the hiring process.
For more information about the solutions and to access a free white paper on applicant assessments and to register for a free webinar, please visit http://www.pre-employmentservices.adp.com.
Congratulations Platinum Member
Employment Screening Resources Enters Ninth Year of Publishing Leading Industry NewsletterEmployment Screening Resources (ESR), a leading U.S. background screening firm has announced that it has entered the ninth year of publishing the industry leading ESR Newsletter and Legal Update, the monthly newsletter that summarizes new trends, legal developments and best practices for employers.
For More Information Go To: http://www.esrcheck.com
The Background Investigator Plans European Pre-Employment Screening and Vetting Conference
Steven Brownstein announced today the plans for a third location pre-employment background screening conference to be held annually in Europe. Steven Brownstein and The Background Investigator already sponsor annual background reference check and vetting conferences in the United States and India. "My goal is the realization of a forum of open discussion among members of the pre-employment screening profession," commented Brownstein. "And at the same time present an arena of educational and business opportunities that would be otherwise unavailable to our industry."The dates and the location of the European Conference have yet to be set. Meanwhile the 8th annual Pre-employment Screeners' Conference will be held in Clearwater, Florida November 8th-11th.
For More Information About the Conferences Go To – www.thebackgroundinvestigator.com, or contact Steven Brownstein at Phone +1-670-256-7000 or steveb@search4crime.com
Welcome to the Legal Challenge Question!
FETCH Technologies

As the background screening industry continues to get more competitive the firms that will ultimately succeed will be those that create competitive advantage through their people by offering continuous learning opportunities to heightened their knowledge and capabilities. We believe that having employees that are very knowledgeable about the legal landscape of background screening is essential to continued success.
We are grateful to Pam Devata, Seyfarth Shaw LLP for providing the expertise for this valuable endeavor. For information regarding the answers to the Legal Challenge Questions, please contact Pamela Devata at Seyfarth Shaw LLP at pdevata@seyfarth.com or 312-460-5000 or visit www.seyfarth.com.
Please choose your answer by clicking on it:
DATA PROTECTION AND FRAUD
Data Loss Risks During Downsizing - As Employees Exit, so does Corporate Data
Whether they are losing their jobs because of the current recession or simply looking for better opportunities, there are significant numbers of people exiting their current position. In addition to the HR issues, companies should be aware of the possibility that these employees may be walking off with their sensitive and confidential data. According to the Ponemon Institute's findings, 59% of employees who leave or are asked to leave are stealing company data. Moreover, 79% of these respondents admit that their former employer did not permit them to leave with company data. This type of data loss problem may be putting companies at risk for a potential data breach. Moreover stealing proprietary data, such as customer lists, can put the company at a competitive disadvantage.
It is very interesting to note that employees who do not trust their former employer to act with integrity and fairness are more likely to take the data. Sixty-one percent of respondents who were negative about the company took data while only 26% of those with a favorable view took data. Sixty-five percent of those respondents who admit they took data left with email lists followed by 45% who took non-financial business information and 39% took customer information, including contact lists.
To Read The Full Report Go To: http://www.vontu.com/downloads/ponemon_09_thankyou.asp
Fired Fraudster Sues Over Reference Check
What should companies say when they get reference calls about a former employee who was fired for misconduct? A recent court ruling offers some help: An employee's boss caught him tampering with the company payroll system to lower his federal tax withholding. His actions were against company policy, and he was fired. Eventually, the manager got a call from another employer asking for a reference for the former employee. He told the caller the man had been fired for misconduct. The prospective employer asked the employee to sign a release so it could get more information about his termination. He refused and didn't get the job. He sued his former employer for interfering with his job search. The company argued it was simply telling the truth and couldn't be held liable. The court agreed.
Cite: Luttmann v. Tiffany and Co.
For More Information Go To: http://www.hrrecruitingalert.com/fired-fraudster-sues-over-reference-check/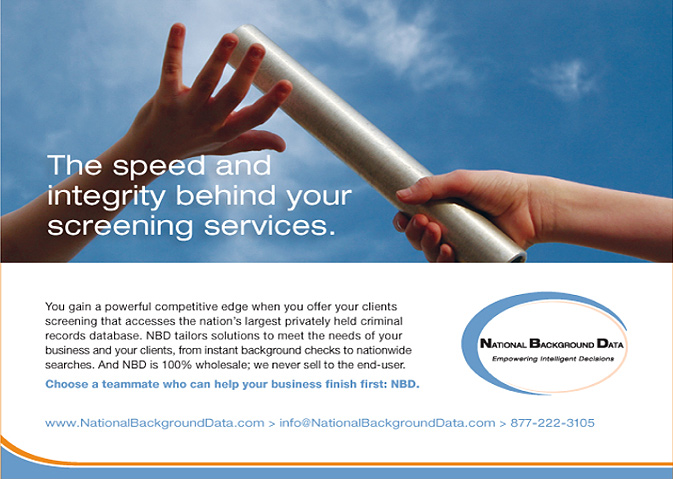 How to Make Your Small Business Look Big
Free web-based email makes you think of dead-giveaway addresses like ninja-girl9378@hotmail.com, which are unsuitable for putting on a business card or resume. But setting up your own email server or paying a hosting provider to do it for your small organization can be costly or time-consuming. The good news is you can get all the benefits of the leading web-based email service out there -- Google's Gmail -- with a yourname@yourdomain.com address for free. With a Google Apps account, you can look like you've got a full IT team behind your small organization but get the simple setup and access that web-based applications offer. Google Apps (formerly named "Google Apps for Your Domain") includes Gmail, calendar and document sharing, simple web site hosting, and instant messaging to all the people involved at your dot-com for free.
For More Information Go To: http://blogs.harvardbusiness.org/cs/2009/03/run_yourorganizationcom_with_g.html?id=4342C&cm_mmc=npv-_-WEEKLY_HOTLIST-_-MAR_2009-_-HOTLIST0319
Courtport.com is Much More Than a Public Record Link Directory
Portal - Our portal enables its subscribers to quickly and affordably conduct critical research tasks utilizing public record information for completing due diligence. We maintain a focused collection of over 10,000 links and continue to regularly add new resources to our nationwide database. Subscribers can easily search or browse our resources, add and store their own resources, and easily share resource links with colleagues.
Use our portal to quickly and inexpensively locate:
· Court case dockets, filings, rulings, calendars, rules, and forms in all federal and state courts.
· Business records including UCCs, county recordings, property, and tax records.
· Criminal records including inmates, arrests, warrants/most wanted, and sex offenders.
· People records including licensing, disciplinary, and business/social networking profiles.
Research Articles - Our informative articles explore topics of interest for professional researchers. They are available for public viewing without a Courtport® subscription. If you are an author and would like to have your article published on Courtport.com please submit your request here.
For More Information Visit: www.Courtport.com
BOOK REVIEW: SECURITY MANAGEMENT MAGAZINE
Background Screening and Investigations: Managing Hiring Risk from the HR and Security Perspectives
By Barry Nixon, SPHR, and Kim Kerr, CPP; Reviewed by Peter Psarouthakis
| | |
| --- | --- |
| | Managing risk in the hiring process can be a challenging task for an organization's human resources (HR) and security departments. Having the right resources and experience to properly conduct a background screening or an investigation is vital. Fortunately, there is a growing amount of valuable material available. Background Screening and Investigations is one of them. Authors Barry Nixon and Kim Kerr lay a good foundation by explaining the risks posed by not having an appropriate screening process. Next, they address how legal issues can affect background screening and an organization as a whole. The authors then explain how security and HR must collaborate in this important process. The chapter titled "Background Checking Policy" is one of the book's many highlights. Nixon and Kerr explain the importance of having a policy in place and the laws governing background screening. |
The usefulness of this chapter cannot be overstated. The reader could easily use the authors' detailed arguments in making the case to management that a policy is needed. Later, the chapter provides detailed examples of hiring policies, focusing on specific issues the documents must address. Other chapters in this book are just as detailed and informative. Those who conduct background screening or investigations know the importance of keeping current on the ever-changing environment of background screening. Background Screening and Investigations is an important resource that anyone involved in hiring or the background screening business should keep close at hand.
http://www.securitymanagement.com/article/background-screening-and-investigations-managing-hiring-risk-hr-and-security-perspectives-00
Reprinted with permission of Security Management magazine. This is not intended to be an endorsement by Security Management magazine or ASIS International.
HELP YOU SELL - CASE INCIDENTS
Security Guard On Trial for Rape and Attempted Murder of Hotel Guest
The next time you are trying to close a background screening deal with a Hotel chain and they tell you our premises are safe because we have security guards you may want to share the following incident with the prospect to get their attention. Based on the following situation a good question might be who is protecting the guest from the security guards? Shawn Wuertley, a former security guard at the Sandpiper Beacon Beach Resort, has gone on trial for attempted first-degree murder, sexual battery and false imprisonment. Police say Wuertley dragged a spring breaker into a hotel room, raped her, choked her and then threw her over a balcony railing. She fell two stories to an overhang, then onto another overhang two stories lower before landing on an elevated stairwell landing.
Having security guards that are not properly vetted may be very dangerous given the wide amount of access to guest rooms that they have. Within a Hotel this is definitely a sensitive job that needs to have a higher than average scrutiny prior to hiring to ensure the safety of guess.
To read more about this case go to http://www.newsherald.com or call Barry Nixon at 949-770-5264.
One Site! Many Suppliers!

Looking for the Top Suppliers in the Industry? Need to find a new Supplier?
Visit PreemploymentDirectory.com's VENDOR SHOWCASE which features suppliers to the Background Screening Industry (go to www.PreemploymentDirectory.com, click on 'Click Here' and then scroll down to Vendor Showcase for Background Screening Industry Suppliers)
STOP STRUGGLING WITH WRITING AND PUBLISHING YOUR NEWSLETTER:
We can help you have a high quality e-newsletter to help nurture your relationship with your clients and attract new clients. Our customized newsletter service will take over your newsletter task or create a new one for you. We can manage the creation of your newsletter for you.
We are constantly researching information to use for The Background Buzz and you can put our research to use for you. Using the information rich content from The Background Buzz (minus the ads and competitors information) we will create a custom newsletter for you.
Use your staff's time to do more valuable work and save all the hassle of researching or writing articles, formatting and managing all the other ezine tasks with our customized ezine process.
Contact Barry Nixon at 949-770-5264 or at wbnixon@aol.com for more information.
Australia: Return To Sender – Protect Your Confidential Information From Employee Misuse
Employers often express justifiable concern regarding misuse of email or internet by current, and particularly former employees, to access confidential or copyright information. The recent decision of the Supreme Court of NSW in Luxottica Retail Australia (OPSM) –v– Janet Grant & Ors is a timely reminder to employers of:
1. The need to take immediate and urgent steps to minimise damage, as soon as they become aware of a breach, and
2. The importance of appropriate clauses in contracts of employment, codes of conduct and internet and email policies to protect confidential information.
For More Information Go To: http://www.mondaq.com/article.asp?articleid=76106&email_access=on
Chief Accountant At BPO, Along With Cousin, Used Gullible Employees To Cheat Company
At a time when companies wonder how to tell employees about salary cuts, imagine the plight of a BPO that, for the last five months, has been paying salaries to 25 non-existent employees. Chief accountant of Jogeshwari-based firm, Tele Access E-service Pvt Ltd, has been arrested for duping the firm of several lakhs of rupees. Jogeshwari police said Monica Parmeshwar Shettiyar, 25, joined the firm in June 2008. Within a month, she approached some employees and said that due to technical difficulties the company could not open salary accounts of some new recruits.

For More Information Go To: http://www.mumbaimirror.com


INTERNATIONAL RESOURCE CENTER

There are as many as 20 Million U.S. residents born in Mexico, and over 20 Million persons of Mexican heritage in Arizona, California, Illinois, New Mexico, and Texas alone and over 250 Million individual border crossings each year between the U.S. and Mexico.

For the first time ever, YOU can search over 14 million Mexico court records online.
You can get background checks on businesses, U.S. residents that have visited Mexico, Mexico residents, Mexico nationals living in other countries, and get instant results!
For More Information Go To: https://www.searchsystems.net/springapp/funnel/mexico/searchMexicanRecord.do
International Training Resources:
World Federation for Personnel Management, Events, http://www.wfpma.com/dates.html
To view the International Section go to http://www.preemploymentdirectory.com/ look in the middle of the page for the gray bar like the one below.
India Infoline Signs Up With First Advantage For Verifydirect
Mumbai, India, - The Employer Services segment of First Advantage Corporation announced that India Infoline has become the first company to sign up for VerifyDirect™, Asia-Pacific's first-ever, contributory, database-driven, online background screening service. Upon receiving the individual's consent, VerifyDirect can be used by any bonafide company for conducting background checks on potential employees, contract/vendor staff or customers through secure online transactions 24/7.
Ashish Dehade, managing director (West Asia) of First Advantage, said, "The signup with India Infoline reaffirms the faith of Indian corporates in the need for a digitized database that has the potential to optimize cost and time opportunities in the existing process of verification of background information. VerifyDirect, aiming to be the largest verification database in the country and the Asia-Pacific for employment history and education records, will make available data in the public domain and will be consent-driven. This will add to the transparency and authenticity of the process."
For More Information Please Contact – Reshma Pai at reshmra.pai@FADV.com
Blacklisted' Construction Workers List Exposed
An investigation by the Information Commissioner's Office has revealed that more than 40 construction companies have, for the past 15 years, been blacklisting construction workers following confidential data bought from a company called The Consulting Association. The companies, including big names Balfour Beatty, Taylor Woodrow and Costain, bought the information illegally and used it to vet individuals for employment. The ICO uncovered a database containing details on 3,213 construction workers, including sensitive personal information such as construction workers' personal relationships, trade union activity, as well as people's employment history. For a £3,000 annual fee, companies gained access to this data, which included such comments as "Poor time keeper. Will cause trouble", "Irish ex-army. Bad egg", "A member of the TGWU. Claimed to be a 'sleeper' and should be watched", and "Do not touch!" Deputy Information Commissioner, David Smith, said: "This is a serious breach of the Data Protection Act and "We will prosecute Mr Kerr and we are also considering what regulatory action to take against construction firms who have been using the system. I remind business leaders that they must take their obligations under the Data Protection Act seriously. Trading people's personal details in this way is unlawful and we are determined to stamp out this type of activity."
For More Information Go To: http://www.workplacelaw.net/news/display/id/18990
Pre-Employment Screening Of Chinese Nationals Simplified
Verifile announced that it has signed an exclusive agreement with China's Academic Degrees and Graduate Education Development Centre (CDGDC) to provide a more streamlined approach when verifying Chinese academic and vocational qualifications. Organisations that employ individuals with qualifications gained in China will now have one source to verify the status of the Chinese educational institution and authenticate the degree a candidate claims to have. With an estimated 80,000 Chinese students studying in the UK each year - it will come as a relief that a gap in communications has been bridged. The new service covers all qualifications gained in China from high school, through to vocational qualifications and academic degrees. The service can verify not only certificates but also transcripts. Each verification report for a Chinese qualification will cost £45 and take up to 20 working days.
For More Information Go To The New Web Site: www.verifile.cn
Experian Warns Employers Of Career Cloning Fraud Risk
63 per cent of social networkers vulnerable to career cloning
Nottingham, UK, Experian®, the global information services company, today warned employers to beware of organised criminals using cloned career histories to secure employment in order to commit insider fraud. "Improvements in anti-fraud measures have pushed organised criminals to look at new options and approaches. This means that there is the possibility that fraudsters will increasingly look to take on the identities and career histories of third parties to secure employment within companies for the purposes of committing fraud. "Today, no one can accept a CV on face value. A comprehensive background check enables an organisation to be confident that employment candidates are who they say they are, and not a fraudster misusing an identity in an attempt to perpetrate insider fraud.
With so much personal and career related information available online, experts at Experian Background Checking are advising organisations to thoroughly vet all new employees to confirm that candidates are who they say they are. Avis Easteal, General Manager, Experian Background Checking, commented: "Social networks are a great tool for those looking to put their credentials in the shop window. However, with so much information in the public domain employers must be alert to the risks they could be exposed to.
For More Information Go To: http://press.experian.com/documents/showdoc.cfm?doc=3437
2009 Marketing Portfolios for:

Background Screening (CRAs) Firms
International Background Screening Firms
Suppliers to the Background Screening Industry
We Specialize in Promoting the Products and Services of businesses in the Background Screening Industry. Click on the specific Marketing Portfolio above that fits your business.

If you need to get ready for the resurgence of hiring that will drive your sales up, you may find some of the excellent candidates on www.backgroundscreeningjobs.com to fit your needs.
Candidate Titles posted just in the last few days:


go to www.BackgroundScreeningJobs.com and click on "View Resumes" or contact Bruce Berg at 561-712-1277 ext 1#

We invite you to pull up a chair, sip your latte and take a break while you join us for this month's issue of The Background Bistro. This week's guest is - Cliff J. Williams - Vice President and COO of Innovative Enterprise, Inc.

Before starting Innovative Enterprises, Inc., Cliff was a Human Resources Manager for a staffing company in Virginia . It was there that he utilized the services of

a company that did background checks, for many of the people that he was hiring. Cliff found the company to be very inefficient and not very productive in the way the company pulled records for his potential hires. Cliff started to do many of the background checks himself and found that he did a better job than the company he was using. In 1996, Innovative Enterprise, Inc. was born and Cliff has never looked back.
Innovative Enterprises, Inc. subscribes to five core values that each and every employee adheres too. Quality, integrity, service, innovation and expertise. These five values have allowed Cliff's company to excel in a market that has seen considerable competition since 9/11.

Cliff takes great pride in the fact that his company's first focus is its employees, stating, "If it were not for our employees, we would not have any customers at all. We value our employees, which in turn makes it a great place to work. This philosophy of valuing our employees translates into a great experience for our customers. We reduce everything that we believe in into our five core values and it has been that way for the past twelve years."

A good part of Innovative's corporate culture is due to a book titled "The Kindness Revolution" by Ed Horrell. Before reading this book about three years ago, Cliff classified his company as a typical corporate environment. "Our company culture was really nothing to write home about" states Cliff. Cliff had been on a quest to really change the way things were in his company and found exactly what he was looking for in "The Kindness Revolution." "When I ran across this book on the internet, I ordered it immediately. After I read the book, I wrote to the website and was floored when I was contacted by the author the next day. Ed Horrell, offered to do some consulting and of course I took him up on it. It is the single best thing that I have done for this company since its inception."

Like the core values, the "The Kindness Revolution" extends itself to Innovative's customers. Many of which find it hard to believe that there are companies still around that focus on the client's needs as much as they do. "People often say that they have never done business with a company like ours before. I believe that it is all about taking care of people. I think that when you make it all about the company, you begin to lose out. One of the things that we do is allow our employees to have a nice balance between work and a personal life."

Innovative Enterprise Inc. has a unique competitive advantage in that they don't focus strictly on sales. Obviously, sales is a major part of what they do, but building a relationship with their clients ranks as a high priority as well. "We focus less on selling to the customer and more on solving the problem. Sometimes getting people what they need does not always fall into the ballpark of an actual sale. So at times, we do some level of consulting that turns into a relationship that may equal a sale or referral down the road," states Cliff.

On January 1st, of this year, Innovative Enterprise Inc. rolled out its new premier product NC2.0 ( North Carolina 2.0). The COO states, "This product is a whole new concept and a brand new way of assessing record that has never been done before. This will allow our clients in North Carolina to examine and research data and courthouse records."

Cliffs passion for his company extends to all areas of his life and does not allow for much free time and outside activities. Married for fourteen years to wife Betty, Cliff has a seven-year old daughter named Katelyn that he enjoys spending all of his free-time with. "I try to take my family to most of the conferences that I go to and make it a working vacation. Last year, while at a conference in Florida, we were able to sneak away to Disney World, that was a great time. Other than that, this company is really like my second child," says the Virginia native.

During the rare moments that Cliff is able to get to himself, he enjoys a very wide range of music. "I am all over the dial when it comes to music, I like Jazz, country, blue grass, R&B and even talk radio on N.P.R. Two Summers ago, we took Katelyn to see country singer Tracy Byrd and after the concert she got to go backstage and chat with him for a little while. That was a great experience for her."

When asked what he sees for his industry, if he could look into a crystal ball, Cliff replied, "The state of the economy has had a huge impact on what we do. I think from a long-term perspective we are in a very viable industry. The tough times will separate the weak from the strong. Those that are savvy will make it and those that are not, will not.

If you would like to contact Cliff Williams he may be reached at cliff@knowthefacts.com or you may visit their website at www.knowthefacts.com
7 Things You Need to Measure Your Trade Show Program
While many exhibitors say measurement is important, even essential, to their trade show marketing, too often they don't know where to start. So here are the seven things you need to measure your trade show marketing.
First, you need to know what measurements are possible, and a tool to store and report the data you are measuring. To help with that, we're introducing Measurement Made Easy!, our updated and expanded Trade Show and Event Calculator software program (which you can get at no cost; just click to ask for your copy).
But software alone won't do it all. To successfully measure your trade show program, you also need:
2. The right metrics
You don't need to measure everything, just a few things. Start by measuring what your boss wants you to measure, and what things you would make changes on if you knew the results. Better yet, track metrics that are consistent across all your company's marketing mediums, so they can be compared apples-to-apples.
3. Lead management
You need to record your leads at shows, and a database to house and distribute the leads. You may need help to get leads into your database system and out to sales quickly, and later get you access to sales data.
4. Cooperation
If you're put off by trying to track all the results by yourself, just ask for help. Tap into your team in sales, marketing, and finance.
5. Persistence
You need to measure every show, every year. It may take a while before you've accumulated enough data to make informed decisions.
6. Courage
Some exhibitors have avoided measuring in the past because they feared repercussions of what their results would show. But in this economy, and era of accountability, it's probably even more dangerous not to measure. You also need courage to share your results, no matter how good or bad they are.
7. A willingness to change
Once you measure your results, be willing to make changes based on what you've learned. That's the fun part of marketing. You've measured it -- now you've earned the right to propose improvements.
When you proactively measure your trade show program, you can make better choices in how you invest your marketing dollars.
"Used by permission of Skyline Exhibits."
For More Information Go To: http://www.skyline.com/Request/Measurement-CD/
Maximizing The Power of Exhibiting and Making Them Work For You
Spending a little time and thought planning before an exhibition will pay big dividends when show time comes. We'll assume you've evaluated the available exhibitions, analyzed the audience profiles and chosen the right show for you. Now it's time to lay the foundations for success.
To Read This Insightful Report on Trade Show Exhibiting Go To: http://www.aeo.org.uk/files/aeo_howtoexhibitgD=0&bcsi_scan_filename=aeo_howtoexhibitguide.pdf
Fake institutions and diploma mills that churn out bogus degrees could jeopardize your human resource strategy.
Opinions vary widely about the challenges and threats employers face from employees and job applicants who have used diploma mills to buy bogus college degrees or education certificates. Alan Contreras, administrator for the Oregon Office of Degree Authorization, firmly believes that degree mills present a much bigger problem than employers are aware of and acknowledge. He estimates that nearly 700 diploma mill companies or organizations exist in the United States and as many as 3,000 mills are in operation worldwide. "All these degree mills issue thousands of bogus degrees every year," he says. "So there are tens of thousands of people out there who are using these bogus degrees." A 2004 study conducted by the U.S. Government Accountability Office (GAO) found that 463 federal employees had received bogus degrees from diploma mills. Several held sensitive positions that require high levels of technical skill. The GAO researchers concluded that the U.S. government had spent more than $150,000 in tuition reimbursements to employees receiving fake degrees. The GAO report went on to state that the problem could be more pervasive than research reveals.
Another problem that Contreras identifies is that fewer than one in five employers actually have a written policy that requires college degrees and educational certificates to be issued by an accredited educational institution.
To Read the Complete Article See HR Magazine Sept 2008, page 54 or Go To – (http://www.shrm.org/Publications/hrmagazine/EditorialContent/Pages/0908leonard.aspx (SHRM Membership may be required)


ADVERTISERS IN THIS EDITION

UPCOMING CONFERENCES & EVENTS

2009 Events (Click Here to View full list of 2009 Events) – Updated Monthly
SHRM State Conferences, visit http://www.shrm.org/conferences/state/CMS_004287.asp
Drug and Alcohol Testing Industry Association (DATIA), 2008 Training Course Schedule, visit http://datia.org
World Federation for Personnel Management, Events, http://www.wfpma.com/dates.html