Update: The CAN-SPAM Act
Since 2003, the CAN-SPAM Act has regulated various aspects of email marketing campaigns. And now—after a three-year period of consideration—the Federal Trade Commission has announced four new rule provisions you should know about. If you're an ethical email marketer, the four new provisions will likely just reinforce what you're already doing for your customers and not require you to do anything differently.
To Read About the four topics that these new provisions address go to: http://www.marketingprofs.com/news/email-marketing/index.asp?nlid=354&cd=dmo121&adref=NemT358


Background Checks On International Matchmakers
Legislation, sponsored by Senator Paul A. Sarlo, would require any owner or employee of an international matchmaking organization to apply for certification from the Division of Consumer Affairs (DCA) and submit to a criminal background check to operate in New Jersey.
For More Information Go To: http://onlinepersonalswatch.typepad.com/news/2008/05/background-chec.html
California Law AB 2918 Proposed to Restrict Use of Credit Reports
This bill would prohibit the potential user of a consumer credit report from obtaining a consumer credit report for employment purposes unless the information is (1) substantially job related and the employer's reasons for the use of the information are disclosed to the consumer in writing or (2) required by law to be disclosed to or obtained by the potential user of the report. The bill also would extend the exemption from liability for the maintenance of reasonable procedures to ensure compliance with the provisions specified in state law to encompass the new prohibition.
For More Information Go To: http://info.sen.ca.gov/pub/07-08/bill/asm/ab_2901-2950/ab_2918_bill_20080428_amended_asm_v97.pdf
Mississippi Requires Employers To Check Employees' Employment Authorization With E-Verify
The Mississippi Employment Protection Act (SB2988), signed on March 18, 2008, requires all employers in the State touse E-Verify to determine whether employees are authorized to work. The Act further provides that employers who terminate U.S. citizen or permanent resident employees while continuing to employ unauthorized immigrants shall be liable for unlawful discrimination. However, the use of E-Verify shall be a safe harbor for employers from liability under this provision. Third party employers must document to companies to whom they send workers that the employer is registered in E-Verify.
For More Information Go To: http://www.jacksonlewis.com/legalupdates/article.cfm?aid=1324
More States Enact Data Security/Breach Notification Legislation
Breaches of personal data continue to affect millions of individuals in the United States and internationally. To help protect their residents, state legislatures in the U.S. continue to pass laws aimed at protecting this data and requiring certain holders of data to provide notification in the case of a breach. While bills continue to be mulled in states such as Missouri, Alabama and Iowa, this article discusses briefly some recent developments in states that have enacted or are likely to enact data security legislation. As repositories for information subject to these laws, employers need to be aware of new mandates and be prepared to deal with the new notification requirements should a breach occur.
To Read The Full Article Go To: http://www.jacksonlewis.com/legalupdates/article.cfm?aid=1360
SOX Applied to Employee Working Overseas
As the contingent of globally-mobile employees increases, the issue of whether American law, including the Sarbanes-Oxley Act, applies to American employees while working overseas is receiving greater attention by the courts. The presumption followed by the courts in interpreting American statutory law is that the legislation applies only to conduct that occurred in the United States (or, in the case of state law, in the specific state). However, American legislation will often cover conduct on foreign soil (i.e., apply extraterritorially) if the lawmakers expressly determined to extend the law beyond U.S. borders. A few federal workplace laws apply extraterritorially by express legislative intent: Title VII of the Civil Rights Act of 1964, the Age Discrimination in Employment Act of 1967, the Foreign Corrupt Practices Act of 1977, and the American with Disabilities Act of 1990.
To Read The Full Article Go To: http://www.jacksonlewis.com/legalupdates/article.cfm?aid=1364
Emerging Opportunity
Recently a business posted a request for a Data Protection Compliant Security Audit/Survey on the Internet. Is this a sign of times and perhaps another consulting service for which a need is emerging???
Who's Stealing Your Business?

Fraud of all sorts - embezzlement, business identity theft, patent infringement, and product counterfeiting - is increasing. The median loss from embezzlement cost small companies $190,000 in 2006, up from $98,000 in 2004, according to the latest numbers from the Association of Certified Fraud Examiners. In another case, an accountant who had electronic access to the books of 15 small companies diverted $1 million meant to pay taxes to his own account. In another case, a thief set up a phony website that mirrored that of a small business, ordered thousands of dollars of supplies from Office Depot, and then had the bills sent to the real business owner. Given all the day-to-day challenges small-business owners face, most feel they don't have the time, patience, or money to protect themselves. This helps explain why small businesses are nearly twice as likely to be victims of fraud as are big corporations.

To Read The Full Article Go To:http://money.cnn.com/2008/04/23/
smbusiness/whos_stealing_intro.fsb/

Data Loss Prevention Best Practices: Managing Sensitive Data in the Enterprise

Given today's strict regulatory and ultra-competitive environment, data loss prevention (DLP) is one of the most critical issues facing CIOs, CSOs and CISOs. For those creating and implementing a DLP strategy, the task can seem daunting. Fortunately, effective technical solutions are available. This report presents best practices that organizations can leverage as they seek solutions for preventing leaks, enforcing compliance, and protecting the company's brand value and reputation.For More Information Go To: http://www.akima.de
Staffing Benchmarking Report
On June 7, 2008, Staffing.org will be releasing the 2008 Recruiting Metrics and Performance Benchmark Report. Trusted for nearly 10 years, this new publication will focus on:

1. Right and Wrong Metrics: Measurement and Metrics are not the same; Handicaps of Traditional Metrics
2. Recruiting Trends and Practices: Data on best practices in recruiting process design and structure, performance reviews, and more
3. Keys to Staffing Performance: Benchmarks for new hire quality, time to start, and more
4. Talent Feedback – Internal & External: The changing relationship between employers and employees plus additional research sources
5. Technology: Technology systems in today's enterprises
6. Management Metrics: Staffing metrics vs business metrics, making the connection, and building consulting partnerships
7. Business Alignment Metrics: C-Suite relationships and aligning with sales, finance, and production
8. Plus 3 Quarterly Updates in July, October, and January

Our new data for this report was compiled between April 10, 2008 and May 1, 2008 by surveying 1,015 world-class organizations including many Fortune 500 companies. Click here to order your copy today.


Webcast - How to Turn Reference Checking into an Effective Assessment Tool
Presenter: Yves Lermusi, CEO & Founder, Checkster. Before that, he was the president of Taleo Research.
Program length: 1 hour Nearly all employers include reference checks as a standard part of the hiring process. However, many regard it as a waste of time, rarely providing insight into how well a candidate will perform on the job. However, when done correctly, a reference check can be one the best ways to gain insight on a candidate's true performance. In this webcast, you will learn how you can transform plain-vanilla reference checking into a valuable assessment process. Among the issues explored in this webcast:
- What is wrong with traditional reference checks today?
- How do you make your reference check a strong and powerful tool?
- What are the best questions to ask?
- How do you uncover the good and bad aspects of a candidate?
- How do you leverage technology to save time and money?
To View This Webcast Go To: http://www.shrm.org/webcast/08may/08lermusi.asp (it may be restricted to SHRM members)
This Month's Challenge is sponsored by:
As the background screening industry continues to get more competitive the firms that will ultimately succeed will be those that create competitive advantage through their people by offering continuous learning opportunities to heightened their knowledge and capabilities. We believe that having employees that are very knowledgeable about the legal landscape of background screening is essential to continued success.
We are grateful to Pam Devata, Seyfarth Shaw LLP for providing the expertise for this valuable endeavor. For information regarding the answers to the Legal Challenge Questions, please contact Pamela Devata at Seyfarth Shaw LLP at pdevata@seyfarth.com or 312-460-5000 or visit www.seyfarth.com.
Please choose your answer by clicking on it:
Administaff Snaps Up USDatalink

Administaff Inc. has acquired Baytown employment screening services firm USDatalink. Financial terms of the agreement were not disclosed. USDatalink offers background-check reporting for companies that outsource this portion of their employment-screening process. Under the terms of the deal, USDatalink's current management and staff will continue to oversee operations and operate under the USDatalink name, according to Administaff (NYSE: ASF), a Kingwood human resources provider.
For More Information Go to: http://www.earthtimes.org/articles/show/administaff-acquires-employment-screening-services-company,374696.shtml
National Background Data Announces Safety 1st
National Background Data is pleased to announce that Safety 1st is now available as a building block service for companies that specialize in volunteer screening.
You can now build a suite of volunteer screening packages for individual clients – combining Safety 1st with CrimWATCHSM, CrimSAFESM, or various other screening services. Safety 1st helps protect non–profit organizations from negligence claims, prevent costly public relations nightmares, and ensures the safety of vulnerable populations such as children and the elderly.
National Background Data is the leading "Wholesale" provider of criminal history database information to the background screening industry.
To Learn More Visit www.NationalBackgroundData.com or call 866-234-4455.
EBI and Visibility Software Fuse Award Winning Solutions and Proven Technologies to Create Unique Talent Management and Screening Interface for HR Recruiters
Employment Background Investigations, Inc. (EBI), an industry innovator in global background screening, drug testing and occupational healthcare solutions, recently combined corporate strengths with Visibility Software's foremost web-based Applicant Tracking Solution, Cyber Recruiter, to present human resources managers with a state-of-the-art approach to talent screening and acquisition.
This partnership enables users of Cyber Recruiter's comprehensive applicant tracking network to access EBI's full spectrum of award-winning background and drug screening solutions entirely through a Web based bi-directional interface. The dual interface allows users to select from EBI's suite of investigative solutions or a customized platform of single- or multi-line items pertinent to an organization's established corporate screening policy and needs. The online recruiting process is completely paperless and recruiters can follow the stages of their applicant's background screening report in real time right from Cyber Recruiter.
To learn more visit www.ebiinc.com
Pioneer In Reference Checks Adds Fortune 1000 Clients, Increases Recruiting Firm Members
SkillSurvey, Inc. the leading provider of web-based reference checking solutions, today announced sustained growth throughout 2007 and first quarter 2008, with a marked increase in corporate Fortune 1000 clients. SkillSurvey increased their number of new corporate clients 67 percent between 2006 through the end of 2007, with 25 percent of its client base ranked among the Fortune 1000 to Fortune 50. The companyincreased bookings by over 300 percent over this time last year. Notable new clients include GlaxoSmithKline, Reebok, Time Warner Cable, Rite Aid, Boston Scientific, Kohl's, Nutrisystem, Scottrade and Proctor & Gamble. The company has also seen a 54 percent growth among customers in the staffing and recruiting market, including Manpower and Kelly Services, helping them more efficiently screen their prospective contract workers. The SkillSurvey Pre-Hire 360 solution, named a Top 10 HR Product of 2007 by HR Executive Magazine, enables companies to complete fast and accurate reference checks without the time-intensive phone calls. "We've gained traction among major companies as they strive to cut recruiting costs and increase hiring accuracy," said Ray Bixler, chief executive officer. "The reference check has traditionally been handled by phone as a means for gaining valuable third-party insight into candidates, but the phone-based process has been hampered by inefficiencies and liability concern. SkillSurvey has revolutionized reference checking and the robust growth in our customer base demonstrates the value it offers."
To learn more, visit www.skillsurvey.com or contact us at information@skillsurvey.com.
CHRinfo™ Announces datarush™
datarush™ is a unique data integration service for the pre-employment screening industry. datarush™ gets your data keyed quickly and accurately and on any system. If you have paper forms, faxes, or any documents that need keying, you need datarush™.For More Information Go To: www.chrinfo.com, inquiries@chrinfo.com or call (215) 717-7433
Arrestfree.com Nominated for 2008 Innovator of the Year Award.
Arrestfree.com founder, Kenneth Coats was Nominated for the 2008 Business Innovator of the Year Award sponsored by Black Enterprise Magazine. This award recognizes individuals who have broken new ground or developed a new and unique method of doing business. BE Magazine awards this to individuals who accomplishments have had significant impact in their respective industries and will pave the way for others to pursue business opportunities in that area. The award honors African American ingenuity and invention.
Arrestfree.com is the world's 1st technology driven expungement and Identity theft detection and prevention notification website of its kind. ArrestFree.com patent pending technology help consumers identify potential and actual records, minor infractions and clear any record of incident according to applicable local laws. The Chicago-based website was launched in 2007.
For More Information About Arrestfree.Com Visit The Company's Website:www.Arrestfree.Com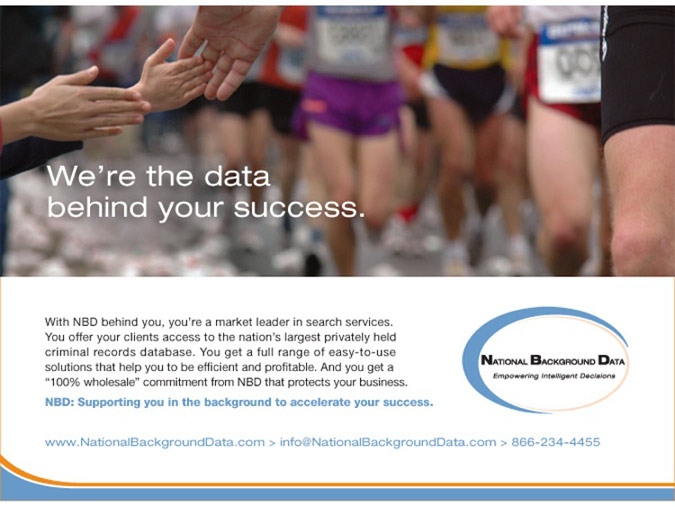 NEW BOOK ON BACKGROUND SCREENING AND INVESTIGATIONS:
Want to Learn About the Latest Issues and Contemporary Views About Background Screening?
Background Screening and Investigations
Managing Hiring Risk from the HR and Security Perspectives

By W. Barry Nixon, SPHR and Kim Kerr, CPP
352 pages 16 ills
Copyright 2008
USD 49.95, Reference

Butterworth-Heinemann Title
ISBN: 978-0-7506-8256-5

To Order Click Here
STOP STRUGGLING WITH WRITING AND PUBLISHING YOUR NEWSLETTER:
We can help you have a high quality e-newsletter to help nurture your relationship with your clients and attract new clients. Our customized newsletter service will take over your newsletter task or create a new one for you. We can manage the creation of your newsletter for you.
We are constantly researching information to use for The Background Buzz and you can put our research to use for you. Using the information rich content from The Background Buzz (minus the ads and competitors information) we will create a custom newsletter for you.
Use your staff's time to do more valuable work and save all the hassle of researching or writing articles, formatting and managing all the other ezine tasks with our customized ezine process.
Contact Barry Nixon at 949-770-5264 or at wbnixon@aol.com for more information.
One Place! Many Suppliers!
Looking for the Top Suppliers in the Industry? Need to find a new Supplier?
Visit PreemploymentDirectory.com's VENDOR SHOWCASE which features suppliers to the Background Screening Industry (go to www.PreemploymentDirectory.com, click on 'Click Here' and then scroll down to Vendor Showcase for Background Screening Industry Suppliers)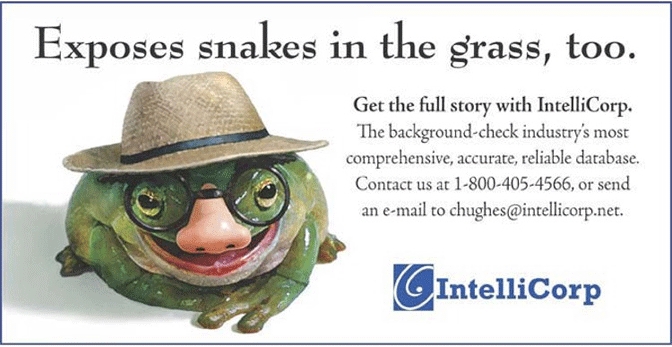 NAPBS International Committee Moving Forward
The International Committee received approval to use the name NAPBS International with a specific country or region designation as it moves forward with establishing affiliated groups in other countries. The first group to take advantage of this new title will be NAPBS International – Europe who has an organizing meeting scheduled for June 2, 2008. Alexander Kelly, Co-Chair, United Kingdom/Europe International Committee wrote in their invitation "We are asking that all pre-employment screening professionals attend this meeting and get involved in this historic undertaking. Our hope is to have a roundtable discussion of how we take the next steps in finalizing a chapter in Europe and how we continue to network with other screening professionals across the world." Click Here for details on the meeting.
The Asia Pacific Area Countries International Committee released a press release in Singapore, Malaysia, Australia and New Zealand inviting professional screening firms throughout the region to join them in their organizing efforts to move forward with formalizing NAPBS International – APAC. Click Here to Read the Press Release.
If you are interested in working with us to create an international alliance of professional background screening firms please contact Bob Capwell at rcapwell@ebiinc.com or Barry Nixon at wbnixon@aol.com.
Employment Screening in Asia
By Dave Mattinson,
There are some unique challenges, misconceptions and undoubted opportunities that exist in the Asia marketplace specifically. The disparate nature of the region and the multiple legislations create a compliance minefield not easily negotiated without in-depth local knowledge; China alone consists of 22 Provinces, 5 autonomous regions, 4 self governing municipalities and 2 special administrative zones (Hong Kong and Macau). The difficulties are compounded by the fact that concepts of data access and data provision are, in many instances, less sophisticated than in more developed screening environments. Whilst access to information is undoubtedly improving as a whole in Asia, screening policies that may be applicable and deliverable in the US, may not be easily transferable to the Asia Pacific arena; criminal record checks are not universally available and are often first on the list of employment checks that new comers to Asia wish to conduct.
To Read The Full Article Click Here
Experienced Talent Leaving China
China's entrepreneurs have had a long history of taking opportunities wherever they present themselves. In the distant past this was definitely overseas, but in the last 20 years there have been much more opportunities in China itself. Now China's bigger companies are moving overseas again, flush with the cash they made in the thriving China market, and with the confidence that comes from recent experience of success. When they do go overseas they take the best-of-the-best local talent to set up their new operations in the US, Germany, Australia and so on.
For More Information Go To: http://english.talent-software.com/?p=705
IT boom spawns fake 'experience' providers

Mumbai - The growing demand for experienced staff has spawned a new kind of Indian industry: firms that dole out fake experience certificates. Investigations by at least two separate employee background verification firms in India have revealed the existence of 150-250 such firms, often masquerading as information technology (IT) companies. Says auditor and consulting firm KPMG India's executive director Rohit Mahajan: "There are some kind of set-ups that issue fraudulent experience certificates. We have identified almost 150 firms that are fictitious companies." "During our background verification process for clients over the past one year, we found 250 firms that fake experience letters, salary slips and relieving letters to candidates," added Abhay Aggarwal, chief executive of Integrity Verification Services Pvt. Ltd, a Mumbai-based firm that conducts pre-employment background verification. National Association of Software and Service Companies (Nasscom), an industry body for technology companies, too got into the act after a spate of data thefts in the IT sector. In 2006, Nasscom launched the National Skills Registry (NSR), an online central registry system on employees for IT and business process outsourcing professionals in India. However, while Nasscom aimed to register 500,000 employees by March 2008, there were only 160,000 registrations by 36 companies through December. "Unfortunately, the Nasscom initiative has not been significantly successful," notes KPMG's Mahajan. "Companies are more worried about employee information leakage. It will be some time before the companies realize the benefits of a centralised database."

To Read The Full Article Go To: http://www.livemint.com/2008/04/29005158/IT-boom-
spawns-fake-8216exp.html


BPO Staff Under Lens For Data Security
Mumbai: In the wake of BPO employee Prakash Jadhav's alleged involvement in a multi-crore credit card fraud, BPOs and ITeS companies are once again in the limelight for data security practices. With the rising number of such cases coming to light, outsourcing companies in the country have now resorted to conduct infinity screening -- background screening more than once for the employees -- as a measure to strengthen security.
Infinity screening process entails conducting background screening more than once during the year. Background screening typically happens when the employee joins the organisation. According to First Advantage managing director (West Asia) Ashish Dehade Indian companies are the only ones practising infinity screening. And checks are not limited to employees anymore. WNS, a third party BPO with over 17,000 employees conducts fingerprint tests for its drivers apart from its employees in association with district forensic departments.
For More Information Go To: http://infotech.indiatimes.com/BPO_staff_under_lens_for_data_security/articleshow/3031468.cms
Sex Orgy Link Embarrasses British MI5 Spy Service
London – A bizarre sex scandal involving a top motor sports official and the prostitute wife of a British spy has raised urgent questions about the screening procedures employed by the MI5 security service. The Sunday Times and Sunday Telegraph reported that an MI5 officer had been forced to resign after it emerged that his wife was one of five prostitutes who took part in an orgy with Max Mosley, president of Formula One's governing body, the FIA. The affair raises many questions, not least how MI5 could have failed to know that the wife of one of its own operatives was working as a prostitute.
For More Information Go To: http://www.reuters.com/article/newsOne/idUSL1824606020080518?pageNumber=1&virtualBrandChannel=0
Afghan Hijacker Found Working as Cleaner at Heathrow Airport
An Afghan hijacker living in England was working at Heathrow Airport in London as a cleaner in the British Airways training center, the Daily Mail reported. Nazamuddin Mohammidy, 34, was among nine hijackers who in 2000 diverted an Ariana Airlines flight with 160 passengers on board to Stansted Airport in Essex, England. The group, armed with guns and hand grenades, claimed it was fleeing the Taliban and threatened to kill all the passengers unless they were granted asylum. He has spent months working for a firm that has a contract to clean at Heathrow. There's got to be something seriously wrong with a country that lets a hijacker work at an airport," an unidentified source told The Sun. "It's shocking."
To Read The Full Article Go To: http://www.foxnews.com/story/0,2933,356315,00.html
Outrage in UK over staff blacklisting database
The announcement that several UK retailers were collaborating on compiling a database of employees dismissed over suspicion of theft or fraud caused furore amongst the public, trade unions and civil liberties groups. The database is the brainchild of Action Against Business Crime (AABC), the national organisation for Business Crime Reduction Partnerships in the UK, and is due to go live later this month. Employees who are dismissed for dishonesty or who resign before they can be dismissed will be added to the National Staff Dismissal Register (NSDR), which can be searched by prospective employers when conducing a background check on a job candidate. The contentious database appears to have state blessing as AABC is a partnership between the British Retail Consortium and the Home Office. Employers will be able to search for job candidates by name, address, date of birth, national insurance number and previous employer. The NSDR is supported by major UK retailers such as Harrods, HMV, Mothercare and Selfridges, as well as human resources company, Reed Managed Services. AABC said the database is necessary to reduce the £497m sterling it estimates is lost to UK businesses each year due to employee theft and fraud.
To Read The Full Article Go To: http://www.siliconrepublic.com/news/news.nv?storyid=single10979
INTERNATIONAL RESOURCE CENTER
We have greatly enhanced our International Resource Center to be a valuable resource for anyone looking for information on doing international background verifications, vetting or verifications. It includes information on international data protection and other laws, terrorist searches and much more. Also included is very practical information on time zones, locating cities, holidays in different countries, etc.
Personal data protection in Mexico
International Training Resources
We have added International Training Resources to the International Resource Center. We will update this section as we identify new training and educational opportunities.

Bookmark this valuable resource so you can use it over and over.
To view the International Section go to www.PreemploymentDirectory.com and look under the gray line like below in the middle of the page:

We invite you to pull up a chair, take a break and join us in the Background Bistro to sip a latte and chat with this weeks guest:
This week Barton Taylor, CEO of Tazworks LLC. took some time to sit down and talk to us in The Background Bistro.

My burning question to Barton was 'How did you come up with the name Tazworks?' With a bit of smile, Barton explained that it was several factors that contributed to the name. First he and his engineer business partner decided they were not creative so they would let their wives come up with a name. The name Taz came up because they both had sons that were nicknamed Taz. They ultimately had to decide between TazTech and TazWorks; and finally felt that Tazworks was the better of the two.
One point that came across loud and clear is that Taylor receives great gratification from his family as well as his job. As the father of five, including one set of twins, he loves to attend his kids' sporting events. "Our third child was so perfect, my wife and I figured we had the whole child raising thing down. So we decided to shoot for one more, and we ended up with twins. With a chuckle he noted that "our twins are quite the handful and we have come to accept that kids come as they are."

Barton also enjoys being active and is really into sports and any type of outdoor activity including snowboarding, rock climbing, hiking and skiing or anything outdoors you can name. Barton added that when it comes to outdoor activities, he has either done it or will do it. His most recent trip to Africa illustrated his point. He hiked to the top of Mt. Kilimanjaro where he took the tougher way up, the 'route less traveled' (what a surprise) and that he really enjoyed the hike. He noted that the invisible forces of the altitude grabbed him at around 17,500 feet, but he pushed through it and it was truly a great experience."

Switching the focus of our conversation to the business, he indicated that for employers to conduct timely and cost efficient backgrounds checks, they must employ a competent and experienced background screening company. Tazworks, with their premium software, InstaScreen Premiere 2.0™ allows these companies to process simple and powerful web-based background checks. The user-friendly InstaScreen Premiere 2.0™ interface is intuitive and gives maximum system flexibility.

He emphasized that a big reason for the company's success is that "We are extremely reliable, competent, and efficient in what we do. We allow our clients to outperform the big boys that have larger technology budgets." He also noted that to stay one step ahead of the competition in an ever evolving industry, it is necessary to integrate advanced features and capabilities into their software applications and above all, "We make sure our systems are easy to use so that our clients feel connected at all times. Our clients are constantly telling us how much they love our software and how good our customer support is," says Taylor.

Not one to stay content with the status quo, the ambitious Chief Executive is constantly upgrading the InstaScreen software so that TazWorks can stay ahead of the competition. Taylor has future plans for Tazworks, stating "We are always expanding and upgrading. We have world class programmers that are putting new and improved features into our system. We will not rest on our previous accomplishments, we keep pressing forward."

It is clear that a major part of the company's success has been derived from the CEO's ambition to be the best and to dominate the competition, along with an almost zealous focus on assembling the most talented team in the industry. As the visionary of the company, Taylor has hand picked the most qualified staff available, giving Tazworks the talent and resources to succeed. He winked, to signal that this was the secret to Tazworks having gained such a prominent place in the background screening industry.

To find out more about Tazworks go to their website, www.tazworks.net or call 801-572-7401


Use the following code BGS2008
thru July to get a 10% discount on online training
(Feel free to share this with your clients, they will thank you)
ADVERTISERS IN THIS EDITION

2008 Events (Click Here to View full list of 2008 Events) – Updated Monthly
SHRM State Conferences, visit http://www.shrm.org/conferences/state/CMS_004287.asp
Drug and Alcohol Testing Industry Association (DATIA), 2008 Training Course Schedule, visit http://datia.org/
National Association for Professional Background Screeners (NAPBS), 2008 Webinar Schedule, visit http://www.napbs.com/content.php?id=289
World Federation for Personnel Management, Events, http://www.wfpma.com/dates.html