Firm pays $2M for bad hire
A Lynnfield, MA investment firm is paying nearly $2 million to settle charges of failing to supervise a broker who, after being arrested on a charge of rape, allegedly admitted stealing $3 million from clients. Secretary of the Commonwealth William Galvin announced yesterday that Investors Capital Corp. agreed to cover $1.7 million of client losses and pay a $250,000 fine for lax supervision of Stephen Clifford. ``Whether you're Bernie Madoff or some guy from around the corner, it doesn't matter,'' Galvin told the Herald. ``You need procedures in place to protect investors.'' Investors Capital is settling allegations that it failed to properly supervise Clifford or run adequate background checks before giving him a job. Galvin claimed Investors Capital founder Theodore Charles, a longtime Clifford friend, ordered the man hired even though a credit check showed the suspect had some $442,000 in debts.
To read the full article go to:
http://www.istockanalyst.com/article/viewiStockNews/articleid/3246790
Veritas Capital Acquires Kroll Government Services, Inc.
Veritas Capital, a leading private equity firm with a focus on companies that provide services and products to the government market, announced the acquisition of Kroll Government Services, Inc. from Kroll, Inc., a subsidiary of Marsh & McLennan. In conjunction with the transaction, Kroll Government Services, Inc. has been renamed KeyPoint Government Solutions, Inc.
For more information, please visit http://www.veritascapital.com


71% of Young Workers Have Aspirations to Leave Job When Recession Ends
Adecco Group North America's latest American Workplace Insights Survey finds the most serious threat to employers in this recession may come at its end. The survey indicates every company's greatest asset, its human capital, might be its most tenuous, as employers could see an unprecedented exodus of talent when the job market rebounds. The youngest age group of current professionals indicate they plan to be knocking on the doors of their competitors with (71%) of employed adults between the ages of 18 and 29 saying they are at least somewhat likely to look for new jobs once the upturn begins. "These findings should be an eye-opener for employers who are so focused on cost containment that they are losing focus on retention," says Bernadette Kenny, chief career officer of Adecco Group North America . "In good times companies focus on how to keep their best and brightest talent and this becomes more important in bad times. Younger Generation Y employees bring a lot of new ideas and skills to the table, they are a generation who likes to be challenged, and if they lose this at their current job are not afraid to seek it elsewhere."
For More Information Click Here
Offer Rescinded After Background Check Discovers Felony Conviction: Can Candidate Sue?
A candidate, living in New Jersey at the time, was offered a job at Microsoft's headquarters in Redmond, WA. He received a written offer letter, which stated his employment was at-will and the offer was conditional on a successful background check. He also spoke with the hiring manager, who encouraged him to quit his current job and begin looking at houses in Washington. He recommended specific neighborhoods and gave him the name of a real estate agent to contact. The candidate quit his job and purchased a house. However, his criminal background check uncovered a felony conviction, and he didn't get the job after all. He sued Microsoft, claiming the company asked him to leave his employer and move across the country under the promise of a new job. Who wins?
Cite: Schley v. Microsoft Corp.
For more information go to: http://www.hrmorning.com/best-of-hrrecruiting-offer-rescinded-after-background-check- can-candidate-sue/
Leading Senator Intends to Scrap E-Verify Employment Verification System
A senator poised to lead the immigration reform debate on Capitol Hill wants to scrap a government-run electronic employment verification system and replace it with one that incorporates biometric identification. Sen. Charles Schumer, D-New York and chairman of the Senate Judiciary subcommittee on immigration, faulted the government system, known as E-Verify, for not being able to detect identity fraud. "E-Verify is both unfair and ineffective," Schumer told reporters on Capitol Hill on Thursday, June 25, prior to participating in a White House meeting on immigration with President Barack Obama. Schumer said that E-Verify, which compares information from I-9 forms against Social Security and Department of Homeland Security databases, is unfair because it singles out people with Hispanic surnames. It is ineffective because illegal workers can slip through the system by stealing Social Security numbers and making fake IDs. "You need a biometric," Schumer said. "You need a picture. You need it to be unforgeable."
For more information go to: http://www.workforce.com/section/00/article/26/50/94.php
Nevada: Transmission Requires Encryption (Round 1 and 2)
On May 29, 2009, Nevada's governor signed into law Senate Bill 227 (pdf), which repeals NRS §597.970. Notably, imposes a more rigorous encryption requirement and extends this requirement to portable storage devices, just as Massachusetts has done. Even more than its predecessor, the revised Nevada law is an example of Data Security Regulation 2.0. Set to go into effect on January 1, 2010, the new law provides that if a "data collector doing business in this State" accepts payment cards in connection with a sale of goods or services, it must comply with the most current applicable Payment Card Industry Data Security Standard (PCI DSS) with respect to those transactions. PCI DSS, which requires the encryption of cardholder data when transmitted wirelessly and in certain other circumstances, is already a looming requirement for businesses that accept payment cards; the revised Nevada law, however, codifies and enshrines it. A "data collector" is any organization that "handles, collects, disseminates or otherwise deals with nonpublic personal information." A data collector "to whom [the PCI DSS clause] does not apply" (i.e., who collects, handles or deals with personal informational in a context other than payment card transactions) must encrypt personal information transmitted electronically "through an electronic, nonvoice transmission other than a facsimile" outside of the data collector's secure system. It must also encrypt personal information stored on any device or medium (including any portable device or medium such as a laptop, flash or USB drive, mobile phone, CD-ROM or magnetic tape) that is moved "beyond the logical or physical controls" of the data collector or its data storage vendor. Encryption is now explicitly defined as requiring the use of cryptographic keys to decipher data.
For More information go to: http://www.revenews.com/andrewbaer/data-security-regulation-20-part-1-in-nevada-transmission-requires-encryption
Data Security Regulation 2.0, Part 2: Massachusetts Has Written Your Information Security Program

Massachusetts Has Written Your Information Security Program. Unlike the Nevada law (see Part 1), which is relatively brief and narrowly focused on the encryption of electronically transmitted data, Massachusetts' new data security regulation, 201 CMR §17.00(pdf), is extremely sweeping and eliminates much private discretion in the realm of information security by imposing comprehensive, detailed operational requirements for business activities that touch personal information. Issued by the Office of Consumer Affairs and Business Regulation under authority granted by the state's identity theft law, the regulation was initially set to go into effect on January 1, 2009. However, complaints from business groups and the deflating economy convinced the Commonwealth to postpone implementation and scale back some of the more onerous requirements. The amended regulation was finalized on February 12, 2009 and now mandates compliance by January 1, 2010. Despite some smoothing at the edges, it is still a remarkably activist bit of policymaking. All philosophical and ideological objections aside, 201 CMR §17.00 should be studied closely by CIO's and corporate counsel, not only to stay on the Commonwealth's good side, but also because the regulation is basically a primer for writing an information security program and may well provide a model for future federal data security legislation.

For more information go to:
http://www.revenews.com/andrewbaer/data-security-regulation-20-part-2-massachusetts-has-written-your-information-security-program/

H.R. 427: Notify Americans Before Outsourcing Personal Information Act
Ted Poe, U.S. Representative, Texas's 2nd District, 111th Congress has sponsored bill H.R. 427 To prohibit the transfer of personal information to any person or business outside the United States, without notice. The congressional summary states the bill "Prohibits a business from transferring personally identifiable information of a U.S. citizen to any foreign affiliate or subcontractor in another country without providing notice to such citizen that the information may be transferred to such affiliate or subcontractor. It authorizes a private cause of action in a state court to enforce compliance with this Act."
For more information go to: http://www.govtrack.us/congress/bill.xpd?bill=h111-427
ClearStar.net Launches Developer Community
ClearStar.net, the leading technology provider for the employment and tenant screening industry, announced today the launch of a new developer community website at http://developer.clearstar.net. Modeled after developer sites for other popular web-based applications, this free online portal will provide support for web and application developers writing to ClearStar.net Gateway Web Services. Developers joining the new online community will find easy access to always up-to-date documentation, open source code and related developer toolsets, forums for developer collaboration plus monitored Q&A. "The developer site not only provides a place for us to publish the most current documentation and provide easy access to code and related toolsets but it provides a forum where independent developers can share questions and concerns among themselves," explained Ken Dawson, CIO of ClearStar.net. "Further, it establishes an easy-to-use environment for providing feedback to and getting answers directly from our development team." The site will also include a marketplace where developers can showcase applications they have developed using ClearStar.net Gateway Web Services to other members of the community.
For more information, please visit: www.ClearStar.net
USIS Uses Lean Six Sigma To Produce Efficient, Timely, And Quality Federal Investigations
A year ago, USIS, the largest provider of security investigations to the federal government, responded to a federal executive order to advance policies to streamline the often lengthy background checks and adjudications performed on federal employees and contractors who need security clearances. USIS went to work on how to accommodate a higher volume of investigations and adjudications in a shorter timeframe—all while ensuring quality results and without increasing costs. So far, USIS is outperforming the 2009 mandated cycle times on three federal contracts. It has dramatically reduced cycle time and increased productivity on current BI contracts by implementing cutting-edge technologies and incorporating Lean Six Sigma principles.
To read the full article Click Here
Christian Security Network Supports Background Check Program Designed to Help Churches Reduce Risks and Eliminate Potential Threats
The Christian Security Network announced it has partnered with Safe Advantage Services, a First Advantage Corp. company, in support of the Safe Churches Project. The project was launched to educate churches about the importance of background checks in minimizing legal and financial risks. The Christian Security Network, a national organization dedicated to the safety and security of churches, endorses the Safe Churches Project as a "vital resource for the Christian community." When churches participate in the Safe Churches Project, they are granted access to Safe Advantage Services' databases, which enable them to affordably perform criminal and sex offender database searches, social security traces, real county criminal record searches and national criminal record searches. The company also handles dispute resolution on behalf of churches at no additional charge in instances when criminals challenge the accuracy of the information that is reported. The Christian Security Network provides webinars, onsite security seminars, risk assessment and consulting to Christian organizations throughout the United States. The organization teaches churches, ministries and schools that security starts within and that background checks are the first line of defense against a number of crimes, including child abuse, fraud and internal theft.
For more information about the Safe Churches Project visit www.christiansecuritynetwork.org.
Hireright Announces New Global Capabilities In Award-Winning Employment Screening Application
HireRight, a global leader in on-demand employment screening solutions, now offers industry-leading international screening capabilities through a single, on-demand screening management solution -- HireRight Enterprise™, the industry's first Web 2.0 screening management solution, and winner of Human Resource Executive's Top HR Product of the Year Award in 2008. HireRight Enterprise helps large employers address the complexities of employment screening by providing a unified solution for managing a global screening program--consistently, efficiently, effectively and conveniently--across more than 200 countries and territories, worldwide, while delivering a local experience for geographically distributed recruiters, security personnel, and applicants or employees. "With differing laws, regulations, norms, privacy concerns, and data and screening requirements around the globe, expanding a screening program internationally is quite a challenging endeavor," said Lisa Gallagher, vice president of international business, HireRight. "The new enhancements to HireRight Enterprise make it easier for global employers to implement and manage a consistent, yet highly localized global screening program. . .HireRight Enterprise delivers a user experience that program owners, global offices and applicants will all appreciate."
For more information go to: http://www.hireright.com/pressreleasedetail.aspx?dpid=46
Welcome to the Legal Challenge Question!
PreemploymentDirectory.com's 2009 Marketing Portfolios for:
2009 Marketing Portfolios for:

Background Screening (CRAs) Firms
International Background Screening Firms
Suppliers to the Background Screening Industry
We Specialize in Promoting the Products and Services of businesses in the Background Screening Industry. Click on the specific Marketing Portfolio above that fits your business.
As the background screening industry continues to get more competitive the firms that will ultimately succeed will be those that create competitive advantage through their people by offering continuous learning opportunities to heightened their knowledge and capabilities. We believe that having employees that are very knowledgeable about the legal landscape of background screening is essential to continued success.
We are grateful to Pam Devata, Seyfarth Shaw LLP for providing the expertise for this valuable endeavor. For information regarding the answers to the Legal Challenge Questions, please contact Pamela Devata at Seyfarth Shaw LLP at pdevata@seyfarth.com or 312-460-5000 or visit www.seyfarth.com.
Please choose your answer by clicking on it:
First Advantage Partners with i3screen
Leveraging cutting-edge technology to enhance drug testing delivery i3screen announced that it has entered into a partnership with the Employer Services segment of First Advantage Corporation to provide i3screen's enhanced drug testing services to First Advantage customers, as well as to provide i3screen customers with expanded services from First Advantage's comprehensive platform of screening solutions. As a result of the partnership, First Advantage customers will have access to the most advanced substance abuse testing program available.
For more information go to: http://www.tmcnet.com/usubmit/-first-advantage-partners-with-i3screen-/2009/06/10/4219131.htm
DATA PROTECTION AND FRAUD
Rotten Apples: How To Detect And Stop Malicious Insiders In Your Organization
The most dangerous – insider threat comes from the employee who knowingly breaks security policy in order to achieve a selfish or malicious end.
There are three main areas of deliberate insider threats:
- Theft for financial gain
- System or data sabotage, usually to "get revenge" or gain attention
- Theft to gain a competitive advantage, sometimes called corporate espionage
According to Dawn Cappelli, senior member of the technical staff in CERT at Carnegie Mellon University's Software Engineering Institute (SEI), many insider attacks have been linked to psychological behavior which may indicate a predisposition toward overt acts of violence or sabotage. Over 30 percent of CERT's investigations into insider threats have found that the person who committed the attack had arrest records or some other history that might have tipped off their future behavior. Where most employees will temporarily grumble or become disenfranchisedwhen things don't go their way, many malicious insiders can't get past their anger. They continue to exhibit concerning behaviors, yelling at co-workers, arriving late for work, or dropping in performance. CERT found that these behavioral precursors were often overlooked or ignored by management, leaving the attacker free to lay the technical groundwork for attack.
For more information go to: http://www.darkreading.com/insiderthreat/security/attacks/showArticle.jhtml?articleID=217600658
Employee Awarded $583,413.00 for ConocoPhillips'"Willful" Violation Of Oklahoma's Workplace Drug and Alcohol Testing Act
A federal district court has found ConocoPhillips in "willful" violation of the Oklahoma Standards for Workplace Drug and Alcohol Testing Act (Okla. Stat. tit.40, §§551-565. (the Act). A Jury then awarded the employee $583,413. Finding the company in willful violation of the Act, the Court adopted the Oklahoma Supreme Court's definition of "willful" as used in the Act as "not only conscious, purposeful violation of the Testing Act, but also deliberate disregard of the law by those who know, or should have known, of the requirements of the Testing Act." In state courtthe company was found in violation of the Act for using a non-licensed test facility. Here, the issue was the employer's failure to provide the employee with the required appeal procedures information in its policy.
For more information go to: http://www.streckerlaborlaw.com/estesvconoco.jsp
The Need to Know State Laws In Workplace Drug Testing
For the past 20 years the perception has been when conducting private workplace drug and alcohol testing that the best thing to do was to follow federal DOT rules. But, due to the many changes in state law "mirroring" DOT rules in your non-regulated drug testing program can get you into trouble. You must follow the rules that apply. A recent court decision in Minnesota makes this abundantly clear. On November 5, 2008 a federal district court in Minnesota found in favor of an employee who, despite having his first positive drug test and contrary to state law, was fired. The Court appeared so upset with those who fired him that the court took the rare step of allowing the fired employee to amend his complaint to ask for punitive damages.
For more information go to: www.centerfordrugtestinformation.com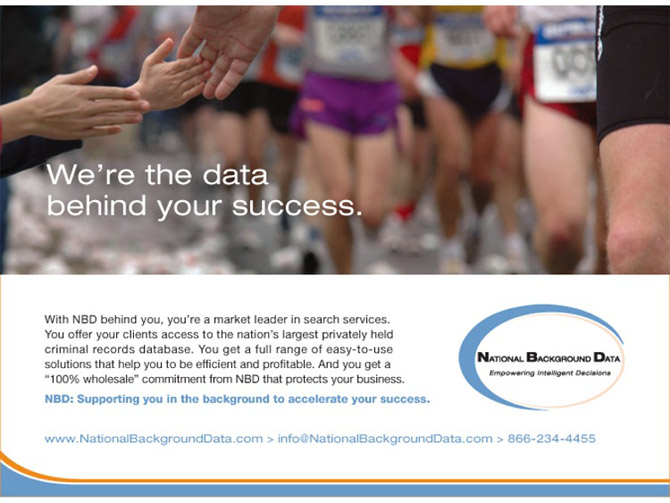 Court Rules Privacy Trumps School District Right to Conduct Random Drug and Alcohol Test
The North Carolina Court of Appeals recently heard a case addressing a public employer's right to conduct random drug and alcohol tests on its employees. Graham County Board of Education's policy mandated the suspension of any employee who, in a supervisor's opinion, was impaired by alcohol or drugs in the workplace. The boards policy required all employees to submit to "drug or alcohol testing" upon the policy's implementation and "suspicionless" testing afterward. Susan Jones, a high- school teacher, filed a complaint seeking to have the new policy declared a violation of the North Carolina Constitution. The court considered whether board employees have a reduced expectation of privacy by virtue of their employment in a public school system. Public employees may have reduced expectations of privacy if their employment carries safety concerns for which the employees are heavily regulated. Citing U.S. Supreme Court decisions and considering and balancing all the circumstances, the court of appeals concluded that the employees' acknowledged privacy interests outweigh the board's interest in conducting random "suspicionless" testing. It noted that there was no evidence in the record that explains the safety concerns or that any board employee whose body contains "a detectable amount of an illegal drug or of alcohol" increases the risk of harm to anyone. Accordingly, the court held that the policy violates Article I, Section 20's guarantee against unreasonable searches and reversed the trial court's decision.
For more information about Jones v Graham County Bd. of Education go to: http://www.aoc.state.nc.us/www/public/coa/dsheets/080477-1.htm
How To Manage Key Client Marketing (the article was written for Law firms, however, the key points are directly applicable to firms in the background screening industry)
The bad news is that most law firms are marketing to the wrong people. The good news is that the solution is so simple that it was best stated by my dentist: "Floss only those teeth you want to keep." If the link between dentistry and marketing is not immediately apparent, think of it this way: If you take care of what you have, you can avoid painful, expensive replacement procedures. In many law firms, 20 percent of the clients produce 80 percent of the revenue. Yet those important clients typically receive a minuscule portion of the firm's marketing attention. Client retention is often regarded as something outside the boundaries of marketing and as only a minor factor in compensation. But increased competition, eroding client loyalty, "partnering" with clients, and a slew of other factors have made that an increasingly suicidal equation. Law firms seem compelled to focus their limited marketing time and resources on where the money is not—making new business pitches to prospective clients. To be sure, natural attrition and other factors mandate that a firm keep looking for opportunities with new clients. But it is far more important to retain current clients. This is difficult for most firms to comprehend—that is, until a major client defects or fades away. Why do firms lose clients? Formal surveys point to how the client was treated by various members of the firm—specifically, poor service or neglect. Most well-established client relationships can sustain a litigation loss or a matter that exceeded the client's perception of cost, but not poor service in the form of missed client deadlines, phone calls not returned promptly, and other acts of negligence. Often, the loss of a client is due not to a single catastrophic event, but to a cumulative series of "little murders" committed by partners.
To read the full article go to: http://www.ilw.com/articles/2009,0617-poll.shtm
Free Pacer Dockets!
Paul Bush, CEO, Courtport, LLC announced the launch of FreeCourtDockets.com, which allows anyone to retrieve federal civil, criminal, and bankruptcy court dockets, as well as dockets from the US Supreme Court, Court of Claims, and Court of International Trade. Anyone with Internet access can retrieve federal court dockets for free. No Pacer account required, no credit card required, no charges, nada. All for free. If you retrieve federal court dockets you no longer need to pay "the duopoly" $5 per docket, or Pacer up to $2.40 per docket. In today's economy, with shrinking budgets, you owe it to your firm to reduce your research costs, and FreeCourtDockets will help you accomplish this.
Access to our new site is by invitation only. Request an invitation code here, and please mention you learned about the site from The Background Buzz. Click Here to Learn More
RECORD RETRIEVERS (continued)
Tips to Consider Before Placing an Order with a Record Retriever – Tip #2
By Mike Sankey
Accurately communicating needs and expectations goes a long way to avoid major misunderstandings between clients and retrievers. Be clear at the outset on what you expect a record retriever to do for you. Here is tip # two of a search we think is essential to review before you hire a retriever. Of course, the one big question not on this list that you will want to ask the retriever is "What is the cost?" This answer cannot be determined until the ten items below are clear to both parties.
Tip# 2 Determine Where You Want to Search.

Frequently this question is associated with the previous tip. The point here is to simply make sure to ask if there is more than one location where the information requested might be obtained. Court locations provide a complex example in a number of states and counties. A county may have two courts with the same jurisdictions, but without a combined index to search. Or municipal courts in a county may have overlapping jurisdiction for misdemeanors with the state court in the county. You must determine if you wish the retriever to search all or only part of the county court structure. Another consideration is which county or parish to search. There are over 8,000 ZIP Codes that cross county lines. You may wish to independently check which county is correct for the given address or ZIP Code of the subject. Is there an adjoining county with a higher population that shares the same ZIP Code? This should be determined before contacting the researcher. This article was provided by the Public Record Retriever Network – PRRN
For More Information Go To: www.prrn.us
BOOK REVIEW: SECURITY MANAGEMENT MAGAZINE
Background Screening and Investigations: Managing Hiring Risk from the HR and Security Perspectives
By Barry Nixon, SPHR, and Kim Kerr, CPP; Reviewed by Peter Psarouthakis
| | |
| --- | --- |
| | Managing risk in the hiring process can be a challenging task for an organization's human resources (HR) and security departments. Having the right resources and experience to properly conduct a background screening or an investigation is vital. Fortunately, there is a growing amount of valuable material available. Background Screening and Investigations is one of them. Authors Barry Nixon and Kim Kerr lay a good foundation by explaining the risks posed by not having an appropriate screening process. Next, they address how legal issues can affect background screening and an organization as a whole. The authors then explain how security and HR must collaborate in this important process. The chapter titled "Background Checking Policy" is one of the book's many highlights. Nixon and Kerr explain the importance of having a policy in place and the laws governing background screening. |
The usefulness of this chapter cannot be overstated. The reader could easily use the authors' detailed arguments in making the case to management that a policy is needed. Later, the chapter provides detailed examples of hiring policies, focusing on specific issues the documents must address. Other chapters in this book are just as detailed and informative. Those who conduct background screening or investigations know the importance of keeping current on the ever-changing environment of background screening. Background Screening and Investigations is an important resource that anyone involved in hiring or the background screening business should keep close at hand.
http://www.securitymanagement.com/article/background-screening-and-investigations-managing-hiring-risk-hr-and-security-perspectives-00
Reprinted with permission of Security Management magazine. This is not intended to be an endorsement by Security Management magazine or ASIS International.
One Site! Many Suppliers!

Looking for the Top Suppliers in the Industry? Need to find a new Supplier?
Visit PreemploymentDirectory.com's VENDOR SHOWCASE which features suppliers to the Background Screening Industry (go to www.PreemploymentDirectory.com, click on 'Click Here' and then scroll down to Vendor Showcase for Background Screening Industry Suppliers)
STOP STRUGGLING WITH WRITING AND PUBLISHING YOUR NEWSLETTER:
We can help you have a high quality e-newsletter to help nurture your relationship with your clients and attract new clients. Our customized newsletter service will take over your newsletter task or create a new one for you. We can manage the creation of your newsletter for you.
We are constantly researching information to use for The Background Buzz and you can put our research to use for you. Using the information rich content from The Background Buzz (minus the ads and competitors information) we will create a custom newsletter for you.
Use your staff's time to do more valuable work and save all the hassle of researching or writing articles, formatting and managing all the other ezine tasks with our customized ezine process.
Contact Barry Nixon at 949-770-5264 or at wbnixon@aol.com for more information.
NAPBS International Committee Update
The NAPBS International Committee has currently engaged the services of a consultant that specializes in advising associations on how to most effectively expand their organization internationally. The consultant has been guiding us through the various options for organizing and most effectively becoming an international association. The consultant is currently developing a guidebook for Chapters and Affiliates that will establish the frame work for how the association will operate in the international arena. She will be reaching out shortly to our International Members for their comments and inputs on her draft document. Our target is to have the guide book completed to present for final approval at the upcoming Mid Year meeting.
If you would like to participate on the International Committee or have any questions please contact Bob Capwell at rcapwell@ebiinc.com or Barry Nixon at wbnixon@aol.com
Asian Market Power: The Next Step in Globalization
In early 2008, when U.S. markets began to slide, but Asian markets held steady, analysts worldwide asserted that western economies were decoupled from those in emerging markets, namely China and India. The crisis, it seemed one year ago, was a problem created by and for those in the west. As 2008 ended and 2009 began, however, growth rates in China and India, while still impressive, did not meet expectations. Decoupling theorists, tails between their legs, rushed to offer different explanations of the economic conditions, and while, yes, Asia felt the pain of the recession caused by the west, they are now emergent again, reaping the benefits of their own stimulus plans, proving perhaps that the decouplists were on to something. And now, as China and India lead Asia -- and the world -- into recovery, it's fair to wonder if the next step in globalization will be governed by a new set of economic rules that are not Euro-centric, but instead devised in Beijing and Bombay. Organized in such a framework, the potential for a new Asian economic order may alarm many, but none of these trends should strike anyone as surprising. While capitalism as our collective system of governance is here to stay, the luxury of writing the rules is bound to shift with the ownership of capital as it has over centuries, from Alexandria to Rome, from Florence to London, and now from New York to China and India. Western firms would be wise to acknowledge these slow yet tectonic shifts and adjust their long-term global strategies accordingly. Those failing to do so may not survive -- or they may become acquisition targets.
For more information go to: http://blogs.harvardbusiness.org/cs/2009/06/asian_market_power_the_next_st.html?cm_mmc=npv-_-WEEKLY_HOTLIST-_-JUN_2009-_-HOTLIST0625
Hard Times Call For More Vigilance; Economic Downturns Promote An Increase In Workplace Fraud By Company Employees
One of the nastier effects of an economic crisis is a rise in white-collar crime. So, if you think swiping an office pencil or nicking a notepad is fine, think again. Petty theft may be commonplace, but companies are not only entitled to view this as fraud, but are more likely to do so when times are tough. The current financial crisis points to an increase in white collar crime, according to the January 2009 issue of the "Global Fraud Report" by risk consultancy company, Kroll. Market downturns not only traditionally reveal crimes which took place in former boom years, but provide fresh opportunities for criminals and different vulnerabilities for companies, the Kroll report said. Chinese respondents said that 44 per cent of their security incidents were associated with data theft, compared to 16 per cent worldwide. This year has also seen a significant increase in reports of suspected theft and corruption within Hong Kong companies with a presence on the mainland. "Fraud is probably the number one non-operational factor leading to business failure in our zone," said Steve Vickers, FTI-International Risk's president and chief executive.
For more information go to: http://www.kroll.com/library/fraud/FraudReport_English-US_Mar09.pdf
Despite Slow Industry Growth, Economy Grew 6.7% In FY09 Against Estimate Of 7.1%
Braving global recessionary trends, India managed 6.7% economic growth in 2008-09 despite the manufacturing sector recording a dismal performance. And a 5.8% growth rate during Q4 of the fiscal, at a time when most developed economies have shrunk, puts India among the top-most growing nations. The news was cheered by the stock market, which saw an immediate rise in the Sensex by 400 points to touch 14,692.27 at the BSE by mid-day, a level last witnessed in September 2008. Commenting on the figures released on Friday, Planning Commission Deputy Chairman Montek Singh Ahluwalia said, "It is on expected lines."
For more information go to: http://www.mumbaimirror.com/index.aspx?page=article&sec
tid=3&contentid=2009053020090530030937545c048e5f6

Is Personal Data Safe At Firms?
Making rules can be just as difficult as complying with them. Dutch researcher Marieke Thijssen investigated how well the Personal Data Protection Act (Dutch acronym Wbp) is harmonised with other rules that firms must comply with. Her findings: sometimes it is very difficult for firms to adhere to the rules of the Wbp. The Wbp contains rules for firms that make use of personal data. For example, a firm may only collect and process personal data if there is a clear reason for this. However, in using personal data a firm should not only comply with the rules of the Wbp; it must also comply with the rules of company law and property law. Thijssen established that the rules of the Wbp are not always in line with those of company law and property law; the Wbp ignores the fact that in practice the firm is not in a position to act. The firm itself does not act, but natural persons on its behalf. The rules of the Wbp do not always take this into account, but those of company law and property law do.
For more information go to: http://www.alphagalileo.org/ViewItem.aspx?ItemId=58846&CultureCode=en
UK Business Losing the Fight Against Fraud
Over the last 6 years our FraudTrack analysis has shown that UK businesses are losing the fight against fraud. In just the last year, we have seen total fraud move up to £1.19bn, up 14 per cent on 2007. We also know from our experience that fraud is on the rise and it is clear to us that the FraudTrack figures are only showing us the tip of the fraud iceberg. We predict that the 2009 figures will be even worse particularly as we head deeper into recession. This FraudTrack report is based upon extensive research conducted throughout 2008 by BDO Stoy Hayward along with comment and analysis from our team's investigative experience. Insightful findings included:
29% of fraud (£339m in 2007; £358m in 2008) was perpetrated by managers;
fraud in the finance and insurance sector increased by 83% and accounted for 66% of all fraud in the UK in 2008 compared to 42% in 2007 and
the retail sector has experienced a massive increase of 674% increase from 2005 to 2008 in reported fraud.
To learn more and how to fight fraud go to:
http://www.bdo.uk.com/services/advisory/forensic-accounting/fraud-investigations/fraudtrack.html
Council Loses £1m Case Over Medical Questionnaire
Cheltenham Borough Council has lost what was labelled by the judge as a "novel case," believed to be the first concerned with false statements on a CV or medical questionnaire. The local authority had accused Christine Laird, its former Chief Executive, of lying on the medical questionnaire she filled in when she applied for the role. The council alleged that Laird should have declared bouts of depression she had suffered before taking up her role at the council. The specific questions referred to were: "Do you normally enjoy good health?" and "Do you have a mental impairment?," to which Christine Laird answered "yes" and "no" respectively. Laird took up the role in 2002, but left three years later on an ill health pension. The council says Christine Laird's health problems had cost in the region of £1m. She alleged she was bullied at work. Dismissing both the council's action and Laird's claim for damages, the judge said that the answers she gave were not false nor, "given the terms of the questions asked were they misleading," and she did not have an impairment under the Mental Health Act or the Disability Discrimination Act 1995.
Source: Workplace Law Network Members' Bulletin 446, 6/18/2009 6:05:00. www.Workplacelaw.net
Capita CRB Check Goes Online
Capita Recruitment Vetting Services has introduced an online Criminal Records Bureau (CRB) checking system. E-bulk, a web-based CRB disclosure management system, allows an applicant's data to be captured, processed, checked and countersigned. Andrew Yarwood, marketing manager for Capita Recruitment Vetting Service, says: "The new E-bulk system promises to be faster, easier, more efficient, and with no data errors. This is due to the fact that there is no need for postal costs and a reduced administrative cost; it's also more secure with all application records being held in one place. For employers and employees alike the new CRB check online will mean a great deal less hassle."
For More Information Go To: http://www.capita.co.uk/media/Pages/CapitaputsCRBcheckonline.aspx
IT Privacy Risks To Be Considered When Data Systems
According to The Information Commissioner's Office "For the public to have trust in an organisation, individuals must be confident that their information is held securely and processed in line with the Data Protection Principles. Each time someone gives away their personal information this not only puts the data at risk, they can leave a footprint creating a detailed picture of aspects of their daily lives. Therefore, it is essential that before introducing new systems and technologies, which could accelerate the growth of a surveillance society, full consideration is given to the impact on individuals and that safeguards are in place to minimise intrusion."
For more information go to: http://www.workplacelaw.net/news/display/id/20782
ADVERTISERS IN THIS EDITION

UPCOMING CONFERENCES & EVENTS

2009 Events (Click Here to View full list of 2009 Events) – Updated Monthly
SHRM State Conferences, visit http://www.shrm.org/Conferences/StateAffilliateConferences/Pages/default.aspx
Drug and Alcohol Testing Industry Association (DATIA), 2008 Training Course Schedule, visit http://datia.org
| | |
| --- | --- |
| | National Association for Professional Background Screeners (NAPBS), 2009 Webinar Schedule, visit www.napbs.com |
World Federation for Personnel Management, Events, http://www.wfpma.com