Landmark Study Reveals US is the Fake College Capital of the World
Eyal Ben Cohen, Managing Director, Verifile Limited, a leading background screening firm in Europe, announced the release of the 'Accredibase Report.' Alarmingly, the US was found to be the world's fake college capital. The Report indicates that 810 diploma mills have already been identified in the US and many more still are under investigation. The world's second biggest concentration of fake colleges is in the UK, the Report exposes 271 bogus institutions, making the UK the center of Europe's bogus colleges scam.
The groundbreaking report is the result of an 18-month international research project into diploma and accreditation mills – fake Universities and Colleges. The research was carried out by Verifile's research team with the support of Cambridge University and the East of England Development Agency. Alan Contreras of Oregon's Office of Degree Authorization, one of the national leaders aggressively challenging fake universities, calls the Accredibase Report: "…an excellent job assembling facts about the degree mill problem in the world today. In the murky world of bogus credentials and dubious evaluators, The Accredibase Report provides an example of how research in this field ought to be done."
To Read The Full Release Go To: www.accredibase.com/report
ZeroChaos Acquires Employment Screening Firm, Checkpast
ZeroChaos, a global workforce solutions company headquartered in Orlando, announced its acquisition of Checkpast, an established leader in the employment screening industry. Founded in 1992, Checkpast is nationally known for its innovative background research approach and its commitment to accuracy, quality, and efficiency of screening solutions. In 2009, the firm provided background, drug, and other screening solutions for more than 1000 companies throughout the U.S. "Today employment screening is critical. It is smart business. The upfront investment to understand a candidate far outweighs the risk and cost of a bad hire," said ZeroChaos CEO Harold Mills.
For More Information Go To: http://us.zerochaos.com/news/index1_10.html
Sterling Infosystems Acquires Abso Inc.
Sterling Infosystems Inc., a leading provider of employment and background screening services, today announced the acquisition of Abso, Inc. headquartered in Roseville, California. Founded in 2000, Abso, Inc. is a national provider of employee background screening and recruiting management systems and services, serving over 2,600 clients across multiple industries including healthcare, gaming, staffing and aviation. Abso's Screening Edition™ and Talent Edition™ solutions are used by businesses from small organizations to Fortune 500 enterprises. William Greenblatt, CEO and Founder of Sterling states: "The addition of Abso to the Sterling group of companies demonstrates Sterling's commitment to growth and industry-leading, innovative product development. The expanded West Coast presence for Sterling and our talented Abso staff will allow us to better serve this important market." Abso's Vice President of Market Operations, David Dickson, has been appointed General Manager. Greenblatt comments that "we are delighted to have a seasoned, well-respected professional such as David joining our Sterling organization. He will ensure that the Abso clients are well served."
For More Information Go To: http://www.sterlinginfosystems.com/pressreleases.html
TrendSource, Inc. Acquires Vision Compliance
TrendSource, Inc., the industry leader in Compliance and Business Intelligence Services, announced today their acquisition of Vision Compliance Inc., a recognized industry leader in on-site physical inspection and credit bureau compliance services. The company provides comprehensive compliance solutions to a variety of leading credit resellers, background and tenant screening providers. Together, they have the proven expertise and resources to take credit bureau compliance to the next level, and better serve the nation's growing need to protect consumer data. TrendSource is a "Best in Class" company; with the unique distinction in the industry for being ISO Certified for Quality. As an active member of the National Association of Professional Background Screeners (NAPBS) as well as the National Credit Reporting Association (NCRA) TrendSource has helped to set the industry standards, and developed an impeccable reputation for delivering the highest quality of service over the past 20 years. "The acquisition of Vision Compliance supports our commitment to being the leading provider of high quality compliance solutions" said Scott Cranford, Vice President of TrendSource. "Part of our long term growth strategy is to identify and acquire companies that are proven industry leaders, who are a great cultural fit, and share a unique commitment to provide complimentary services that bring measurable benefit to our customers."
For More Information Go To: www.trendsource.com
Welcome to the Legal Challenge Question!

As the background screening industry continues to get more competitive the firms that will ultimately succeed will be those that create competitive advantage through their people by offering continuous learning opportunities to heightened their knowledge and capabilities. We believe that having employees that are very knowledgeable about the legal landscape of background screening is essential to continued success.
We are grateful to Pam Devata, Seyfarth Shaw LLP for providing the expertise for this valuable endeavor. For information regarding the answers to the Legal Challenge Questions, please contact Pamela Devata at Seyfarth Shaw LLP at pdevata@seyfarth.com or 312-460-5000 or visit www.seyfarth.com.
Please choose your answer by clicking on it:
Accurate Background Introduces New Vice President of Technology
Accurate Background, a leader in the background screening industry, is pleased to announce the addition of Stephen Schultz as their new Vice President of Technology. Schultz joins Accurate Background with more than 15 years of experience in technical environments across a variety of industries. During his career, Schultz has specialized in network and application security, system integration, and process and procedure development. In his new role with Accurate Background, Schultz will be responsible for overseeing the product development, programming and technology departments to maintain and improve security initiatives as well as ensure timely delivery of technology enhancements and system integrations. "Stephen's strong technology background is instrumental in our continuous objective to develop industry-leading technology that is designed with the latest security protocols in place and simplifies the background screening process for our clients," said Dave Dickerson, president of Accurate Background. "His expertise and knowledge will certainly elevate our already impressive and innovative technology offerings."
For More Information Go To: https://www.accuratebackground.com/JSP/appdocs/mkt/pdfs/sschultz_release.pdf
Applicant Insight Earns SAPAA Third Party Administrator Certification (C-TPA)
Applicant Insight, Inc., a leading provider of background screening, drug testing and clinical services is pleased to announce our Certified Third Party Administrator (C-TPA) designation from the Substance Abuse Program Administrators Association (SAPAA). This distinguished honor is held only by a select few companies in the United States. In order to qualify for the designation TPAs must meet a number of minimum requirements set forth by SAPAA, an internationally recognized organization whose mission is to establish, promote and communicate the highest standards of quality, integrity, and professionalism in the administration of workplace substance abuse prevention programs. "The C-TPA designation underscores Applicant Insight's consistent commitment to our clients and the professional management of their workplace drug and alcohol testing programs." says Heather Britt, Vice President of Clinical Services.
For More Information Go To: http://blog.applicantinsight.com/2010/01/19/applicant-insight-earns-sapaa-third-party-administrator-certification-c-tpa/
Protecting Digital IDs
Employers need to be careful with potential—and current—employees' identity information, says Jason Morris, president and chief operation officer of employeescreenIQ.
Check out Jason's Video at http://www.shrm.org/hrdisciplines/safetysecurity/Pages/default.aspx
New Site Allows People To Tell Applicants About Prospective Employers
judgethejob.com is a new site that allows people to openly and constructively share experiences of working with a particular company, anonymously and free of charge. As part of the community users will be able to anonymously find out from other employees, exactly what it's like to work at another company. Founder of judgethejob.com, Vincenzo Migliore explains: "We're providing the tools to help people make better informed career decisions.
For More Information Go To: www.judgethejob.com
Hiring Will Continue to Improve Slowly, Steadily
Hiring will increase in January 2010 compared with the same period in 2009, but layoffs persist in the manufacturing and service sectors as the job market continues its painfully slow recovery, according to the latest results of the Society for Human Resource Management's (SHRM) Leading Indicators of National Employment (LINE) Report. For the second consecutive month, fewer than 3 percent of employers in each sector increased wages and benefits packages for new hires in December. The LINE Report examines four key areas: employers' hiring expectations, job vacancies, recruiting difficulty, and new-hire compensation. It is based on a monthly survey of private-sector human resource professionals at more than 500 manufacturing and 500 service-sector companies. Together, these two sectors employ more than 90 percent of the nation's private-sector workers.
Source: SHRM Leading Indicators of National Employment, www.shrm.org/line
"Lyin' King" For 2009 Is A Human Resources Executive Liars Index® Trend Is Highest In Eight Years
The 2009 "Lyin' King" is a HR executive who claimed a Bachelor's degree in Business Administration from an unaccredited "diploma mill" offering "fast" degrees for having "life experience". "This year's "Lyin' King" might be seen as the fox guarding the hen house, claiming his career in industry as offering strong HR credentials. Besides describing an emphasis in Labor Relations, he adds that he has an array of other skills in HR, including Policy Development. One might wonder whether he developed any policies requiring diligent screening of potential employees' resumes," said Jude Werra, President of Jude M. Werra and Associates, who created his firm's Liars Index® in 1995.
For the second half of 2009 the Liars Index rose to 16.07%, with the two-year rolling average increasing to 14.82%, its highest rate in eight years. The peak rates were during the economic strains early in the last decade, where the rolling average ranged as high as 18.50%. "We hope that, considering our current strains in unemployment and job growth, we are not facing another "boom" in educational falsifications," said Werra, "The wise employer verifies claims."
Our Latest Data:

Printed with permission of Jude M. Werra & Associates.
ITRC Report: Malicious Attacks Are Now More Frequent Than Human Error
The Identity Theft Resource Center (ITRC) reported its annual breach data for 2009 and for the first time malicious attacks were more frequently identified as the source of those breaches than human error. In its "2009 Data Breach Report," the ITRC found 498 publicly disclosed breaches last year, down from 657 the year before. The downturn could have resulted from changes in breach disclosure, rather than a real drop-off in system compromises, the organization says. Interestingly, paper breaches now account for 26 percent of data leaks, up 46 percent compared to 2008. Malicious attacks outnumbered breaches attributed to human error for the first time in the three years the report has been compiled.
For More Information Go To: http://www.darkreading.com/security/attacks/showArticle.jhtml?articleID=222300835
DATA PROTECTION (continued)
Legislative Auditor Plans Follow-Up Investigation On Data Breach By Background Screening Firm
At the capitol Tuesday, legislative auditor Jim Nobles testified about a special review he's begun into the state's dealings with a Texas company hired to do employment verification. The legislative auditor has been tracking this topic since last year, when his office released a report on why the state was taking so long to comply with Gov. Pawlenty's executive order to check the immigration status and social security numbers of all new hires at state agencies. After the auditor's report came out in June 2009, the Pawlenty administration finalized a contract with Lookout Services of Bellaire, Texas to do the verification work. But there were problems. In December 2009, the state had to notify 500 new hires that their personal data -- including social security numbers -- may have been exposed on the company's Web site. The state canceled the service and Lookout Services sued for breach of contract. Nobles described one of the motivations for doing the follow-up evaluation is to establish standards for hiring private companies, particularly those handling private data.
For More Information Go To: http://minnesota.publicradio.org/display/web/2010/01/19/lookout-services-auditor/
Privacy by Design: The Gold Standard
"In light of the proliferation of emerging technologies, a comprehensive and proactive approach is required to protect privacy - an approach in which both privacy and security are effectively built into the information eco-system, throughout the entire data lifecycle," Ontario Information and Privacy Commissioner Ann Cavoukian said. "Categorically rejecting talk of trade-offs, instead, embed privacy into the system." "A proactive approach is increasingly required to protect privacy today," said Commissioner Cavoukian. "Individuals are increasingly subjected to new forms of data collection from all kinds of organizations. The growth of privacy-invasive technologies such as biometrics, Radio Frequency Identifiers (RFIDs) and video surveillance has intensified the need to sharpen our focus on privacy and the best practices needed for data protection." Privacy by Design is a term that Commissioner Cavoukian coined in the '90s when she began her campaign to enlist the support of technology to protect privacy, rather than encroach upon it. "The future of privacy cannot be assured solely by compliance with regulatory frameworks; rather, privacy assurance must ideally become an organization's default mode of operation," said the Commissioner.
For More information Go To: http://www.privacybydesign.ca
Trends in HR Marketing: HR Buyers' Behavior — What to Expect in 2010

HR buyers plan to increase their budgets by 25 percent in 2010 for corporate social networking tools, employee wellness programs, management and leadership development initiatives, performance management systems, and other training and development programs. This positive forecast is now available in HRmarketer.com's fourth annual HR buyer survey - part of our ongoing "Trends in HR Marketing" report series.

Download at http://www.swiftpage6.com/CampResource/2Y0RJSUNHR45KH4G/1/text.pdf
Work Tradeshow Every Moment The Show Is Open
Studies by INComm International found that 68% of exhibitors found a good prospect in the last half hour of the show and 21% obtained a sale in the last 30 minutes of a show. The moral – work the show every moment it is open.
Source: Successful Exhibiting Strategies in Uncertain Times, Skyline and Marketech, Inc.
One Site! Many Suppliers!

Looking for the Top Suppliers in the Industry? Need to find a new Supplier?
Visit PreemploymentDirectory.com's VENDOR SHOWCASE which features suppliers to the Background Screening Industry (go to www.PreemploymentDirectory.com, click on 'Click Here' and then scroll down to Vendor Showcase for Background Screening Industry Suppliers)
Platinum Member Directory of Suppliers Now Available
Click Here to Download Your Copy
Controversial App Provides Background Checks On the Go
Online privacy is a constant and growing concern as the evolving landscape of Web sites and services erode the traditional expectations of privacy. A new app from BeenVerified is adding even more controversy to the privacy dilemma by enabling users to conduct background checks on anyone in a matter of seconds from their iPhone. The Background Check App is free and employers and individuals can use it to conduct up to three free background checks per week via the iPhone. Users, particularly employers who may want to conduct checks of employees, vendors, suppliers, partners, and other parties they do business with, can also subscribe to the BeenVerified service which would grant them unlimited background checks starting at only $8 per month. In the press release for the app, BeenVerified CEO Josh Levy says "A BeenVerified background check contains information collected from thousands of public records and publicly available data where the average person would not even know where to begin. All of the information found in our reports is already out there and accessible to anyone." The app has generated some controversy from opponents who feel the background checks are a violation of privacy. According to BeenVerified, though, there has been no controversy about the popularity of the app. In just three weeks since its release, approximately 400,000 users have downloaded the app, and one million checks have been run so far.
For More Information Go To: http://www.pcworld.com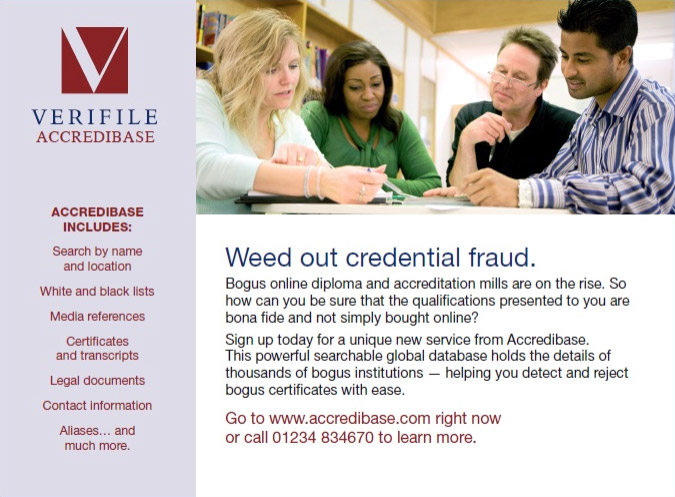 STOP STRUGGLING WITH WRITING AND PUBLISHING YOUR NEWSLETTER:
We can help you have a high quality e-newsletter to help nurture your relationship with your clients and attract new clients. Our customized newsletter service will take over your newsletter task or create a new one for you. We can manage the creation of your newsletter for you.
We are constantly researching information to use for The Background Buzz and you can put our research to use for you. Using the information rich content from The Background Buzz (minus the ads and competitors information) we will create a custom newsletter for you.
Use your staff's time to do more valuable work and save all the hassle of researching or writing articles, formatting and managing all the other ezine tasks with our customized ezine process.
Contact Barry Nixon at 949-770-5264 or at wbnixon@aol.com for more information.
The Second Edition of the
Comprehensive Guide for Selecting a Background Screening Firm
is coming:


Find out how to turn our release of the Guide into a great marketing opportunity for your firm.
Background screening firms Click Here Providers to the background screening industry Click Here

This eDirect Mail Campaign is sponsored by Verifile Limited.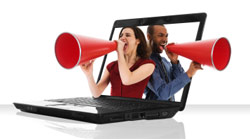 PreemploymentDirectory.com's 2010 Marketing Portfolios for:
We Specialize in Promoting the Products and Services of businesses in the Background Screening Industry.
Click on the specific Marketing Portfolio above that fits your business.
UN Issues Call For International Privacy Agreement
A UN watchdog has called for a new international agreement on privacy following a review of the expanding global array of surveillance measures and databases advanced by governments in the cause of counter-terrorism. The special rapporteur on human rights, Martin Scheinin, said the UN should create a "a global declaration on data protection and data privacy" in response. His report, delivered to the UN's Human Rights Council, describes the expansion of watchlists, border checks, financial data sharing, interception of communications, biometrics and ID registers in recent years. "States no longer limit exceptional surveillance schemes to combating terrorism and instead make these surveillance powers available for all purposes," he added. "Most worrying, however, is that these technologies and policies are being exported to other countries and often lose even the most basic protections in the process."
The full report is here. ®
Source: http://www.theregister.co.uk/2010/01/20/un_terror/
China Passes Privacy Protections Law
On December 26, 2009, the Standing Committee of China's National People's Congress passed a landmark new law that contains provisions affecting personal data. The new law will go into effect on July 1, 2010. The P.R.C. Tort Liability Law is a wide-ranging law that imposes tort liability for matters ranging from environmental damage to product liability to animal bites. Certain of its provisions relate, expressly or in a general sense, to personal information. These provisions can cause data users to incur liability to data subjects for the mishandling of personal information.
For More Information Go To: http://www.hunton.com/files/tbl_s10News/FileUpload44/16812/new_chinese_tort_liability_law.pdf
IAPP Europe Launches at Data Protection and Privacy Workshop
The IAPP, the world's largest association of privacy professionals, announced the launch of IAPP Europe, a new community that offers education, networking and certification opportunities tailored to the unique challenges and needs of European data protection and privacy professionals. IAPP Europe serves the European privacy community by providing networking, education and certification opportunities that address the distinct regional issues facing European privacy professionals. Additionally, the IAPP released the results of its Global Data Protection Authority survey at the workshop. The survey, which examines privacy offices and data protection authorities (DPAs) in 24 countries and territories, asked DPAs worldwide about their objectives, resources, structure, scope of authority and enforcement powers in order to benchmark current practices.
More information about IAPP Europe is available at http://www.privacyassociation.org/europe.
New Commisioner Reding To Move Swiftly On Internet Privacy
The EU's Data Protection Day on Thursday (28 January) will be the first public opportunity for the new commissioner in charge of fundamental rights, Viviane Reding, to spell out her priorities on Internet privacy, particularly regarding an upcoming review of the Data Protection Directive, officials close to the commissioner said. Data protection encompasses a number of topical issues, which are not only important in their own right but also relevant for the EU's relations with key international partners like the United States. The treatment of banking data or airline passengers' personal information is the subject of tough negotiations between Brussels and Washington.
For More Information Go To: http://www.euractiv.com/en/infosociety/reding-move-swiftly-internet-privacy/article-189204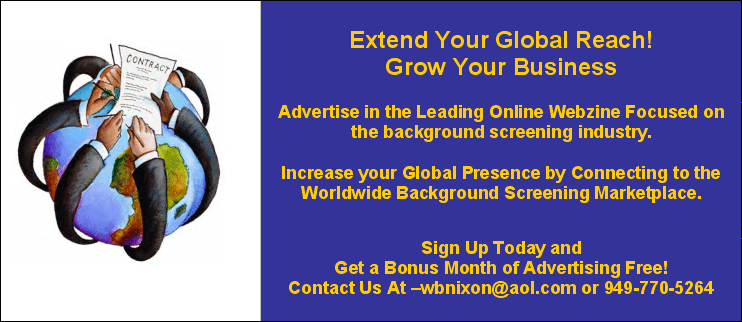 Germany – The majority of industry sectors predict further redundancies for 2010
A new survey by the Institute of the German Economy (IW) carried out among 44 industry associations across the country reveals that whilst the majority of industry sectors believe that the worst of the crisis is over, the majority also believe that further redundancies will be inevitable in 2010. A further nine industry sectors predict stagnation for 2010 and 12 industry sectors expect a further deterioration for 2010. The worst outlook came from the ship building and ocean technology sector, which expects a strong fall in
For More Information Go To: http://www.staffingindustry.com
2010 Pressure Mounts On Privacy Bill
Government is pushing for the draft Protection of Personal Information Bill to be enacted into law, in time for the 2010 Fifa World Cup. This is according to Mark Heyink, information attorney and information security consultant, speaking at a legal seminar at Melrose Arch. The Protection of Personal Information Bill is expected to go before Parliament early next year. The Bill was submitted to the justice minister in February this year and aims to promote the protection of personal information processed by public and private bodies. Once the Bill is passed, companies will be prohibited from giving a customer's information to any other person without the client's consent. It seeks to hold companies that do not take adequate steps to protect confidential information legally liable. Lance Michalson, partner of Michalsons Attorneys, is sceptical and says that, depending on discussions, the Bill might not make it in time for 2010. He says the current Bill's eight security principles will be debated and it will be decided whether those principles are relevant within an African context rather than based purely on European Union (EU) best practices. "Depending on how much opposition there is to the fundamental principles and whether they should be changed, it could take a while longer than previously planned.
For More Information Go To: http://www.itweb.co.za/index.php?option=com_content&view=article&id=28415:2010-pressure-mounts-on-privacy-bill&catid=69:business&Itemid=58
Employee Fraud At Record High
In 2009, both employee fraud and fraud in general reached a record high, according to the latest KPMG Forensic's Fraud Barometer. The report reveals that £1.3bn of fraud cases came to court – the highest figure since KPMG began compiling data back in 1987. 2009 also saw the highest number of cases of serious fraud by managers and employees (123) since the Fraud Barometer began. There was a major increase in fraud by company managers coming to court, with £335m of cases compared to £129m in 2008. Employees also racked up far higher losses, with cases worth £232m, more than double the £100m figure for 2008. Hitesh Patel, Partner at KPMG Forensic, said: "It is essential for companies to rigorously screen potential employees and carry out proper background checks. Knowing who you employ and the extent of any risk they pose to the organisation is a key line of fraud defence."
For More Information Go To: http://www.workplacelaw.net/news/display/id/26003
UK – REC Calls For Vetting And Assessment Of Overseas Locum Doctors
The Recruitment & Employment Confederation (REC) has responded to the recent discussions in the press on the potential risks posed by overseas doctors brought over to work 'out of hours' in the NHS. Commenting on the current inquest into the deaths of two patients in Cambridgeshire treated by a German doctor, Tom Hadley, the REC's Director of External Relations said "the healthcare sector has always had an international dimension and overseas doctors play an important role in delivering front-line services. However, we need to ensure that the right vetting and assessment procedures are in place."
For More Information Click Here
Recession Is Over, But CMI Foresees A Radically Different Business Landscape
The UK economy has come out of recession, after figures showed it had grown by a 0.1% in the past three months of 2009, according to the Office of National Statistics, but data from the Chartered Management Institute (CMI) shows the economic crisis has forced business leaders to consider changes to the way we work in Britain. The CMI's Future Forecast survey, based on the views of 1,337 managers and leaders, predicts the business landscape will look radically different in 2020. Petra Wilton, director of policy and research at the CMI, says: "Looking ahead 10 years, it seems that business leaders have learned the harsh lessons of the recession. The insular, corporate approach, blamed by so many for the economic downturn, appears to be shifting towards a more inclusive style of leadership as employers accept the commercial benefits of building an engaged workforce and working across many partners.
For More Information Go To: http://www.hrmagazine.co.uk/news/bulletin/weeklyupdatebulletin/article/979705/?DCMP=EMC-Dailynewsalert
The International Screener Spotlight
We are adding 'The International Screener Spotlight' column. In this column we will feature one International Screening firms' owner or executive. The column will focuse on helping clients and potential clients get to know the interviewee on a more personal level, beyond just your products and services, because ultimately people buy from people they know and can relate too. This is a value added service for our Platinum Members. Click here for more information about Platinum Membership.

The program is also available to other international screening firms that are not members of our Platinum Club.

To learn how you can participate in The International Screener Spotlight Column program please click here for more information.
JOB BOARD DEDICATED TO THE BACKGROUND SCREENING INDUSTRY
Background Screening Jobs

Visit the Job Board for the Employment and Tenant Screening Industry. Here you will find resumes of people with industry experience and employers seeking applicants with experience in Employment and Tenant Screening and related businesses.
For More Information Go To: http://www.backgroundscreeningjobs.com/
ADVERTISERS IN THIS EDITION

UPCOMING CONFERENCES & EVENTS
2010 Events (Click Here to View full list of 2010 Events) – Updated Monthly
SHRM State Conferences, visit http://www.shrm.org/Conferences/StateAffilliateConferences/Pages/default.aspx
Drug and Alcohol Testing Industry Association (DATIA), 2010 Training Course Schedule, visit
http://datia.org
CUPA-HR Conferences: http://www.cupahr.org/newsroom/news_template.asp?id=5445
World Federation for Personnel Management, Events, http://www.wfpma.com/events/byregion.asp