The Baker's Dozen: Workplace Screening - The top 13 providers of full-service workplace screening.
This year's annual listing of the top 13 full-service screening providers has undergone notable changes. With more providers witnessing an upswing in screening activity, which has translated into growth, competition is stiff. Some names from last year are missing, some new names are on the list, but the core players are still present. The 13 companies acknowledged as full-service, end-to-end workplace screening providers offer an array of services—criminal background checks, credit checks, reference checks, motor vehicle reports, identity verification, employment verification, work eligibility, physical security, drug testing, physical examinations, data and network security, security monitoring, and security training and staffing.
This special section also includes user feedback from HR leaders who have seen success with screening programs and an in-depth look at how screening works, from choosing a provider to industry trends.
To Read the full article go to: http://www.hrotoday.com/Magazine.asp?artID=1512


St. Paul Gives Previously Incarcerated Persons A Break On City Hiring
St. Paul would welcome a few good felons. The city decided this week to stop requiring job hopefuls to state on their applications whether they've ever been convicted of a crime. The immediate goal is to make sure the city doesn't discriminate against applicants with criminal records, which is prohibited under state law. Backers said the broader intent is to give people with minor rap sheets a chance to turn their lives around. "After 9/11, with the increasing number of background checks employers are doing, this has become a problem for people that have made a mistake in their lives," said Guy Gambill, advocacy coordinator for the Minneapolis-based Council on Crime and Justice.
For More Information, Please Visit: http://www.twincities.com/mld/twincities/16181165.htm
Accused Murderer's Love Search Gets Him Busted
A fugitive wanted for a double homicide in Arkansas was arrested on the weekend in Wisconsin after he posted his name, picture and address on an online dating Web site, police said on Monday.Calvin A. Bennett, 26, has been charged with two counts of murder in the killings of Pierce Odell, 79, and his wife, Mary, 78, who were found shot to death on October 30 outside their home in Nashville, Arkansas, about 125 miles southwest of the state capital Little Rock. "He was taken into custody shortly before noon on Sunday, less than 12 hours after his picture was broadcast on (the television show) 'America's Most Wanted,'" said Bill Sadler, a spokesman for the Arkansas State Police.
For More Information, Please Visit: http://today.reuters.com/news/articlenews.aspx?type=oddlyEnoughNews&storyid
Background Information Services, Inc. (BIS) was recently named a Weatherhead 100 Award Winner for the second consecutive year as one of the 100 fastest growing companies in Northeast Ohio. At the Weatherhead 100 Awards Dinner on December 5, 2006, Cleveland Indians radio voice Tom Hamilton announced the rankings of the 100 companies receiving this prestigious award. BIS was proud to be honored as the 4th fastest growing company in Northeast Ohio.
For additional information, visit www.employeescreen.com
ClearStar.net, a leading information provider for the employment screening industry has earned certified status in Microsoft Corporation's Partner Program. As a Certified Partner, ClearStar.net has demonstrated expertise with Microsoft technologies and proven ability to meet customer needs. Microsoft Certified Partners receive a rich set of benefits – including access, training and support – that give them a competitive advantage in the marketplace. "Only companies that have demonstrated high levels of customer service, proved their experience and attained advanced certification receive the designation of Microsoft Certified Partner," said Allison Watson, vice president of the Worldwide Partner Sales and Marketing Group at Microsoft. "Today, Microsoft recognizes ClearStar.net for its skills and expertise in providing customer satisfaction with Microsoft products and technology." ClearStar.net is a trusted provider of strategic services and decision making information for background, employment and tenant screening firms. ClearStar.net employs the completely platform and programming language independent Microsoft .NET technology to provide screening companies with an entirely web-based solution that is flexible, secure and fast to deploy. ClearStar.net's certification includes recognition of their competency in Database Management Solutions.
For more information, please visit: www.ClearStar.net
ChoicePoint® Named Among World's Top Technology Providers to Financial Services Industry for Third Year
For the third consecutive year, ChoicePoint® today was named among the world's top technology providers to the Financial Services industry as part of the 2006 FinTech 100 list. The company placed 29th on the annual listing of technology companies that derive more than one-third of their revenue from the financial services industry. The 2006 list marks the third time that American Banker and Financial Insights have partnered to honor the world's top technology providers to the financial services industry worldwide. The rankings include the FinTech 100 and the top ten vendors to the banking, insurance and capital markets segments. Analysis was conducted on more than 450 companies for the recognition.
For more information, please visit: http://www.choicepoint.com/choicepoint/news.nsf/1e81a178107b63b18525687f00549
3a7/e0583e1c39ddf1d685257221007c950c?OpenDocument
ChoicePoint® Honored With Inaugural Sue Weaver CAUSE Award
ChoicePoint® was honored with the inaugural Sue Weaver "Opening Doors for CAUSE in 2006" Award, designed to recognize companies for exemplary efforts to help make the world a safer, more secure place. The Sue Weaver CAUSE was founded in 2004 with the mission of promoting "consumer awareness of unsafe service employment" (or, "CAUSE") by requiring background checks on all workers sent to peoples' homes. The organization was founded after Sue Weaver was attacked and killed by a department store service contractor who had previously worked in her home in Orlando, Fla. Her attacker was later found to be a twice-convicted sex offender on parole. ChoicePoint®, based in Alpharetta, Georgia, is a leading provider of background screening services to companies and non-profit organizations across the United States. ChoicePoint® is a leader in social contribution and, through its ChoicePoint® Cares giving programs, donates millions of dollars in free and discounted technology to make the world a safer place through the positive power of information. From ensuring volunteers who work with children are not convicted criminals to helping locate missing and exploited children, ChoicePoint® seeks out opportunities to make a difference with their unique technical capabilities.
For more information, please visit: http://www.sueweavercause.org or http://biz.yahoo.com/prnews/061211/clm079.html?.v=34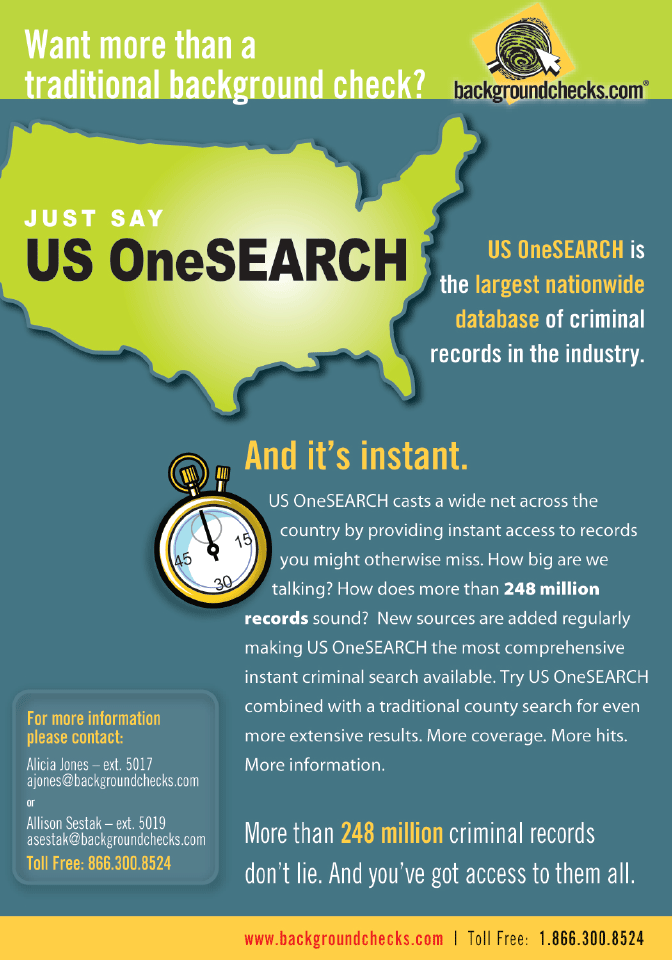 Student-exchange programs scrutinized
Sally Smith is on a mission. She monitors foreign-exchange-student activities throughout the United States to make sure teenagers in the programs are safe from predators, pedophiles and other criminals. Smith works with the Committee for Safety of Foreign Exchange Students - and although she lives in San Diego, she wants to be sure the Leon County School Board emphasizes safety and security measures in its new policy for such programs. School Board chairwoman Maggie Lewis-Butler said safety and security of children in the program, American and foreign, will definitely be the foremost priority. "I will recommend we use the same screening policy we already have in place for our employees, mentors, contractors, volunteers and other visitors to our schools," Lewis said. "That policy includes background checks and fingerprinting, and I will strongly recommend it continues. The safety and security of these children are our first concern."
For More Information, Please Visit:http://www.tallahassee.com/apps/pbcs.dll/article?A
ID=/20061208/NEWS01/612080344/1010
University of Akron to do background checks on dorm applicants
AKRON -- University of Akron President Dr. Luis Proenza announced that beginning next semester, those entering the dorms and those who accept roommates will go through a tougher screening process.
For More Information, Please Visit: http://www.wkyc.com/news/regional/akron_article.aspx?storyid=60621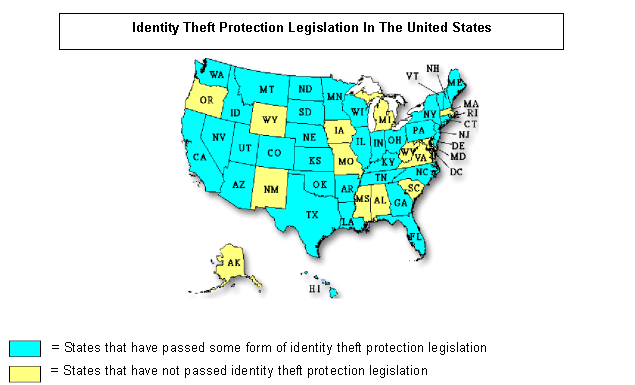 Printed with permission from © 2006, MASSPIRG Education Fund
2006 Background Buzz MEDIA RATES:
Click here for more information about advertising in The Background Buzz and PreemploymentDirectory.com (Sections: US Provider, International, Vendor Showcase.)
RESEARCH : FRAUD AND RETAIL THEFT
Retail Crime Losses Reached A Record High Of $37.4 Billion Nationally According To The National Retail Federation

For More Information, Please Visit: http://web.crim.ufl.edu/research/srp/NRSS_2001.pdf
| | |
| --- | --- |
| | One of the true test of any association or organization is the added value it gives to its members. In today's fast pace environment busy professionals have to make choices about how to spend their time and which organizations they want to be associated with. The following is one person's experience that clearly demonstrates the value that NAPBS has contributed to him. |
NAPBS has been a wonderful opportunity for networking with fellow providers and prospects. Microbilt has gained several new clients specifially from meetings at NAPBS conferences.

Kim Ross, Vice President of Sales, www.Microbilt.com 866-453-7945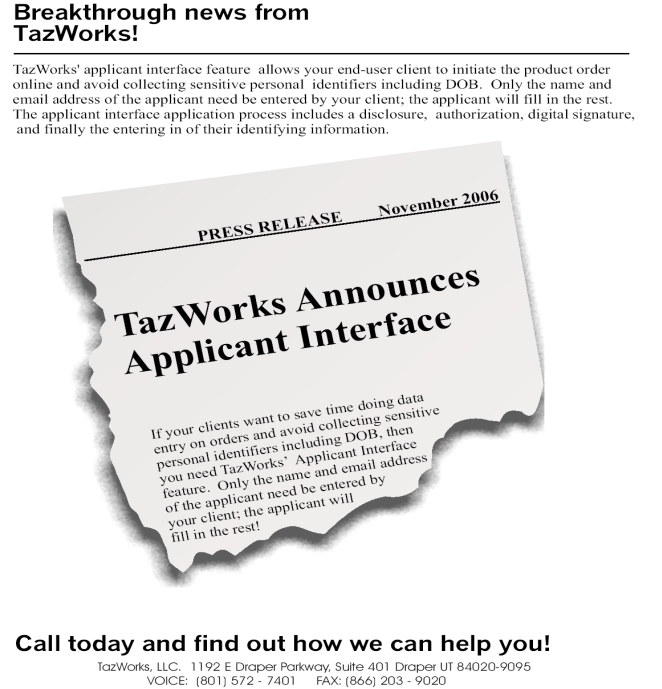 JOB BOARD DEDICATED TO THE BACKGROUND SCREENING INDUSTRY
Find resumes of people with industry experience and industry employers seeking industry experience.
BackgroundScreeningJobs.com - your one stop source to quickly and easily find people in the background screening industry. Go to backgroundscreeningjobs.com today!
Liberty Alliance Announces Libertyhire A Breakthrough Recruiting Tool
LibertyHire is an exciting new product to modernize and simplify client's hiring and recruiting process. It is safe, secure and easy to use. It consists of an Online Employment Application and Career Center. The Online Employment Application gives clients the ability to receive employment applications online with the flexibility to update the colors, logo, and specific verbiage. It also enables recruiters to be able to Host Virtual Job Fair. In addition, When looking at a specific employment application, recruiters can take several actions: Send for a screen, Reject Applicant, Hire Applicant, Create Career Center, Create a job board, Create multiple employment applications based on specific needs of a specific job and Track positions to specific recruiters.
For More Information, Please Call Rick Dyer at 800-630-2880 or Click Here
Refero Launches Online Solution for Secure & Simple Employee Referencing
London - Refero Ltd announces the launch of its secure Reference Database Management System (sRDMS), a highly efficient employee referencing solution which uses the internet to enable employers to store employee references securely and permanently. References are easily accessible by future employers, while former employees are confident that a fully authorised and accurate record of their employment is available.

For More Information, Please Visit: http://www.refero.co.uk/product.html or http://www.earthtimes.org/articles/show/news_press_release,17732.shtml
Negligent Hiring Lawsuit Filed Against Burger King In Chicago
It's the old story of an employer doing zero or minimal background screening of a potential employee, and ending up being sued for millions of $$$! Your prospects have all heard about the story in today's news, and might well be open to your message!
If you're selling to HR recruiters, are you aware of Onrec.com's traffic?
Since 2000, Onrec.com/Online Recruitment Magazine has grown to become the largest recruiter information portal on the Web. We can offer your business a huge audience for your message!
So how do we compare? This year, we overtook Erexchange in Alexa's rankings, and are now ranked #1 of any online recruitment publication. Please take a look at the latest competitive overview, which can be downloaded at http://www.onrec.com/content2/traffic_stats.pdf.
Our most popular advertising options are our 100% opt-in newsletter sponsorships, web site banner ads, ads in the North American edition of Online Recruitment Magazine, and our Enhanced Vendor Profiles, where you can showcase your company for only $2.73/day!
Interested? Questions? Please call Tim Hartrich at 630-985-3006 or visit http://www.onrec.com/

All Preemployment Directory.com members will get a 10% Discount on Enhanced Vendor Profiles. Call Tim Hartrich at 630-985-3006 and mention code: PD.COMWBN
Accused Killer's Employer Faces Duty Of Care Query In $10 Million Lawsuit
A $10 million wrongful-death suit brought against the trash company that employed the man accused of murdering fashion writer Christa Worthington is raising significant questions over an employer's use of background checks on potential employees. Specifically, lawyers said the civil case being brought by the Worthington estate could expand the duty of care business owners — especially those in businesses where client contact is minimal like a trash collection company — owe to customers when owners become aware of a potential employee's past criminal record. "It's a huge issue," said Bruce A. Bierhans of Stoughton, who represents the trash company. "I remember when the lawsuit first came out, I got a lot of calls from trucking companies and trash companies, concerned about whether they had to go out and do background checks on all the guys driving their trucks now."
For More Information, Please Visit: http://www.masslaw.com/news1107.cfm
PREEMPLOYMENTDIRECTORY.COM
Become a Platinum Member and Join the High Achievers
PLATINUM MEMBERSHIP HAS IT'S PRIVELIGES
CLICK HERE TO LEARN MORE ABOUT HOW TO CREATE ADDITONAL SALES OPPORTUNITIES FOR YOUR FIRM AND TO BECOME A MEMBER OF THE PLATINUM CLUB
Hiring Foreign Nationals in Canada – An Immigration Overview
The ability to move personnel across borders and to recruit skilled workers from abroad is of increasing importance to many business operations. It is essential that companies and their personnel recognize and comply with applicable immigration laws. There is a growing need in Canada for skilled workers. To fill skills shortages, companies may have to consider hiring foreign nationals. If you hire or use the services of a foreign national in Canada, you must consider immigration issues, and you must be prepared for the challenges of dealing with immigration authorities. The key is to deal with immigration issues on a proactive basis. This article provides an overview of the immigration rules relating to hiring foreign nationals to work in Canada.
For More Information, Please Visit: http://www.gowlings.com/resources/enewsletters/ImmigrationUpdate/Htmfiles/V1N02_20060731.en.html#b
International Recruiting: Applicant Screening In Developing Markets
Screening techniques honed in developing markets provide valuable lessons for talent management everywhere. Originally, the push for screening in the developing markets was driven by the multinationals, but now local employers are increasingly recognizing the need for background screening. "The biggest weakness among companies that are recruiting in the developing countries is their lack of knowledge about the local market and their willingness to rely entirely on cheap background checks," says Bob Sikellis, managing director and associate general counsel at Vance. "In the U.S., the quality of standard pre-employment screening is good enough for entry-level positions. But outside the U.S., the quality is abysmal. The databases are simply not available." Instead, companies must develop the capacity for deeper pre-employment investigations, often working with local partners. Even then, the company must know which local security companies do quality work.
For More Information, Please Visit: http://www.iaccm.com/full.php?id=466
Police Nab Convict Working As Security Guard
Israel - Alert police officers in the Mahaneh Yehuda market Wednesday stopped a suspicious-looking man carrying an Uzi only to discover that he was a perfect example of a threat to public security. The suspicious 32-year-old man turned out to be a security guard who was employed by a civilian contractor to secure the building of the Jerusalem security barrier. The man did not have a license for the automatic weapon he was carrying, and police were horrified to discover that the man was a convicted criminal who is currently being treated at an outpatient clinic for drug addicts. Following questioning, the man was released on restricted terms. After questioning the directors of the security company, police discovered that the suspect was hired without even so much as a nod at basic screening procedures. According to police, the man arrived at the company, completed a short interview, filled out forms and was given the weapon and told to report to work.
For More Information, Please Visit: http://www.jpost.com/servlet/Satellite?cid=1162372FJPArticle%2FShowFull
Financial Services and Markets Act 2000 Creates Requirement For Employment Screening Practices To Identify "Fit & Proper" Individuals
United Kingdom - Employees need to be screened to meet companies' standards of internal control and to meet the requirements of the FSA. Failure to have regard to the requirements of the Financial Services and Markets Act 2000 (FSMA) can lead the authorised firm to be in breach of its own obligations to the FSA, and also exposes the firm to risk of employing individuals which can pose severe risk to the organisation. The obligations of the regulated employer begins at the time of recruitment. Under the FSMA, if a regulated employer is asked for a reference for a former employee and is notified that the prospective employer wishes to appoint the individual as an approved person, the former employer must provide all relevant information of which it is aware, as soon as practically possible. Also, to employ an individual who will be performing a controlled function or who will be occupying a position of significant influence, approved person status must be obtained from the FSA. The individual cannot carry out a controlled function until they have been deemed "fit and proper" for the role.

For More Information or to Read the Full Article, Please Visit: http://www.powerchex.co.uk/documents/compliance%20monitor%20fit%20and%20proper.pdf
"GOT INTERNATIONAL INFORMATION?"
We have added the CIA World Fact Book to the World Information Center in the International Resource Center. Our intent is to continuous add relevant information to create a valuable resource that will be used over and over by anyone looking for information on doing international background verifications, vetting or verifications. It includes information on EU countries data protection and other laws, Canada, terrorist searches and much more. Also included is very practical information on time zones, locating cities, etc. Check it out and I am sure you will want to Bookmark it so you can use it over and over. To view the International Section go to www.PreemploymentDirectory.com and look under the line in the middle of the page:

Workplace Violence Prevalent Among Large Employers
The Bureau of Labor Statistics reports that half of employers with a workforce of 1,000 or more experienced incidents of workplace violence within the 12 months prior to the survey's recent completion. The survey examined the prevalence of security features, risks facing employees, employer policies and training, and topics related to maintaining a safe work environment. Large employers report the most prevalent type of incident (34 percent) occurs between co-workers; incidents involving a customer or client (28 percent); and domestic violence (24 percent). "Other" incidents comprise the remaining cases cited. More than 70 percent of U.S. workplaces have no formal program or policy addressing workplace violence, according to the survey. However, among those that do, about 82 percent are private companies.
For More Information, Please Visit: http://www.hreonline.com/HRE/story.jsp?storyId=8431432&sub=false
To Create a Comprehensive Workplace Violence Policy (in about an hour) Go To: http://www.workplaceviolence911.com/servlets/wpvDoc?action=display&key=1813 to learn about the Ultimate Workplace Violence Prevention Policy Maker Software.
"SPECIAL FREE INTRODUCTORY OFFER:"
Get a free Comprehensive Guide for Selecting a Background Screening Firm – Everything you need to know to select a firm that will help you to avoid bad hires. Learn about industry best practices and standards.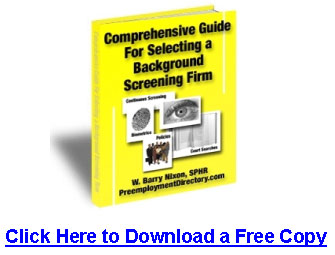 Learn how we can create a custom private label version of the Comprehensive Guide for Selecting a Background Screening Firm for your marketing efforts
UPCOMING CONFERENCES & EVENTS:
Society for Human Resource Management (SHRM), Annual Conference, Las Vegas, NV, June 24-27, 2007, http://www.shrm.org/conferences/annual/
For Details on State Conferences, go to http://www.shrm.org/conferences/state/CMS_004287.asp
CUPA-HR National Conference & Expo 2007, November 8-10, 2007, http://www.cupahr.org/ http://www.cupahr.org/conferences/conference/exhibitsponsor.html For Details on Regional Conferences go to http://www.cupahr.org/newsroom/news_template.asp?id=1982
World Federation of Personnel Management Associations (WFPMA), World Congress, For Details on International events by date go to http://www.wfpma.com/dates.html


2007 Events (Click Here to View full list of 2007 Events)