HRO Today Releases The Top Outsourced Screening Services Provider List
In contrast to past years 'Bakers' Dozen' this year HRO Today selected their ranking of the top background screening firms based on the input of buyers about their outsourcing experience. As a result, valid customer data were available for only 11 large providers in the marketplace, which may be an indicator of the fragmented nature of the screening services industry. While there are hundreds of vendors that provide employment screening services, most produce less than $500,000 in revenues. And among larger vendors, their ranks are shrinking through mergers and acquisitions. It was also noteworthy that HRO Today changed their terminology to refer to background screening firms as 'Outsourced Screening Services,' most likely to closer align it to outsourcing which after all is their focus. Lastly, in reading the article on their website it had much more of a marketing flavor to it then I recall previous releases of the 'Bakers Dozen.'
To Read The Full Article and To View the Full Rankings Go To: http://www.hrotoday.com/magazine.asp?artID=2222
U.S. Department of Commerce Exploring Imposing Fees for U.S.-European Union Safe Harbor Framework
The success of a U.S. personnel data transfer security program designed to meet European Union (EU) standards is causing the United States to impose fees to use the program. In 2000, the EU approved the U.S. Safe Harbor Framework as meeting the standards of the data protection directive, and six U.S. companies joined the framework. There are now at least 1,700 U.S. companies participating, according to the U.S. International Trade Administration (ITA), which administers the program. Along with simple participation in the Safe Harbor Framework, U.S. companies are requesting Safe Harbor-related services, including education, outreach and counseling, the ITA says. Because of the growth in both the Safe Harbor Framework and in program requests, the ITA proposes establishing a two-tiered fee structure in which new clients are required to pay a $200 registration fee and existing clients would pay $100 per year to renew their Safe Harbor "certification commitment."
For More Information Go To: http://www.export.gov/safeHarbor/
500 Texas Offenders Re-offend after Getting Records Sealed
More than 1,500 Texas offenders who had their records sealed from public view were charged with new crimes in the past two years. And about 10 percent of their 2,300 alleged new offenses were violent, including a handful of killings and sexual assaults. "Wow, that's a pretty high level of recidivism for a category that the Legislature was claiming were rehabilitated and not a danger to society anymore," said Williamson County District Attorney John Bradley. "I'm surprised that there are so many violent crimes." The statistics, obtained by The Dallas Morning News from the Department of Public Safety under state public-information law, offer the first glimpse of behavior in the "free world" by 14,000 people who invoked a 2003 law to have their records sealed. It also raises tricky questions about whether society, wielding an eraser or a court seal, can help give first time offenders a fresh start without impeding law enforcement and perhaps creating safety risks.
To Read More Go To: http://www.dallasnews.com/sharedcontent/dws/dn/latestnews/stories/121508dntswadjudication.3e18130.html
Report Finds Sex Offender Registries Often Inaccurate
According to a new report, 22 percent of state-level offenders have incomplete records, making it hard for agencies to locate them. Sex offender registries are often inaccurate and incomplete, undermining public knowledge about some of the nation's most reviled criminals, Justice Department investigators warn. The national sex registry is missing information on 22 percent of state-level sex offenders, the federal investigators found. Driver's license information, Social Security numbers and basic addresses are regularly absent, potentially leaving neighbors and police alike in the dark. "As a result, members of the public will not have the information they need to assess the threat posed by sex offenders in their communities," the Justice Department's Office of Inspector General cautioned. Multiple registries have sprung up since the mid-1990s. The FBI maintains the National Sex Offenders Registry, and all 50 states maintain their own registries, although investigators found that some state registries aren't yet compatible with the national FBI registry. Some state files were rejected because they lacked information that the national database requires.
For More Information Go To: http://www.idahostatesman.com/localnews/story/605295.html
New York Law Limits Use And Disclosure Of Employees' Personal Identifying Information
New York has become the latest state to join the growing trend of states passing laws aimed at protecting personal information. With the passage of Senate Bill 8376 ("SB 8376"), New York has opted to push for broader protections for employees by requiring employers to take affirmative steps to safeguard a broad range of personal identifying information including Social Security numbers. Beginning on January 3, 2009, SB 8376 will amend Section 203-d of the New York Labor Laws to require employers to prevent unlawful disclosures of employee "personal identifying information."1 The personal identifying information may not be posted, displayed, or otherwise communicated to the general public.2 New York's statute takes a markedly inclusive approach to employee privacy protection by covering a broad class of personal identifying information, where many comparable state statutes only restrict the use and disclosure of employees' SSNs.4
For More Information and To Read the Full Articles Go To: http://www.mofo.com/news/updates/bulletins/14964.html
Massachusetts Extends Effective Date for Compliance with Data Security Regulations
According to the Office of Consumer Affairs and Business Regulation (OCABR), the effective date for compliance with Massachusetts' data privacy and security regulations has been extended generally to May 1, 2009. Under the extension, businesses will have until January 1, 2010, to obtain certification from vendors concerning their compliance with the regulations and to encrypt portable devices other than laptops. Even with the extended deadlines, the regulations create a number of new requirements for businesses that will take time to implement, such as the risk assessment, policy preparation and training requirements.
For More Information Go To: http://www.jacksonlewis.com/legalupdates/article.cfm?aid=1566
New York Obligates Employers To Post And Disclose Laws Prohibiting Discrimination Based On Criminal Convictions
It has long been a public policy of the State of New York to prohibit "unfair discrimination against persons previously convicted of one or more criminal offenses."1 To help facilitate the reintegration of convicted criminals into the workforce, the state enacted laws requiring employers to review the person's background when making hiring decisions. The legislature recently concluded that employers are not sufficiently aware of these laws and instead frequently impose "blanket barriers to employment based solely on criminal conviction records."2 To ensure the public is well informed about the laws governing discrimination in employment based on a criminal record, effective February 1, 2009, employers will be required to provide notice in the following three ways:
For More Information Go To: http://www.mondaq.com/article.asp?articleid=71138&email_access=on
employeescreenIQ Honored for 4TH Year as One of Northeast Ohio's 100 Fastest Growing Organizations
Congratulations to Platinum Member employeescreenIQ for being named a 2008 Weatherhead 100 Award Winner as one of the 100 fastest growing companies in Northeast Ohio. Lee Jordan announced the rankings of the 100 companies receiving this prestigious award and employeescreenIQ was proud to be honored for the fourth consecutive year.
For additional information, visit http://employeescreen.com or call 800-235-3954.
USIS and FRASCO team up for insurance industry investigations
FRASCO, one of the largest insurance investigation corporations in the U.S., and USIS, the largest supplier of investigative services for the federal government, today announced a strategic partnership to provide end-to-end investigative services and expertise to the insurance, third-party administrator, and self-insured industries. Under the terms of the FRASCO-USIS agreement, FRASCO's state-of-the-art technology platform, field investigation workforce, and Special Investigations Unit services, combined with USIS' national footprint of approximately 3,000 highly trained and fully vetted investigators, will provide clients with in-depth, comprehensive, and high quality investigations. Due in large part to this nationwide, professional force of investigators, clients will also experience a consistent, end-to-end process.
For More Information Go To: http://www.usis.com/news/2008_12_15_FRASCO_USIS_Partnership.aspx
Welcome to the Legal Challenge Question!
FETCH Technologies

As the background screening industry continues to get more competitive the firms that will ultimately succeed will be those that create competitive advantage through their people by offering continuous learning opportunities to heightened their knowledge and capabilities. We believe that having employees that are very knowledgeable about the legal landscape of background screening is essential to continued success.
We are grateful to Pam Devata, Seyfarth Shaw LLP for providing the expertise for this valuable endeavor. For information regarding the answers to the Legal Challenge Questions, please contact Pamela Devata at Seyfarth Shaw LLP at pdevata@seyfarth.com or 312-460-5000 or visit www.seyfarth.com.
Please choose your answer by clicking on it:
Powerchex, the leader in pre-employment screening solutions for financial firms in the United Kingdom scooped the top award for the evening presented by TV chef and former star of Strictly Come Dancing James Martin. In addition to winning the Business of the Year Award, Powerchex was also highly commended in the Innovation category for its accredited graduate development programme "STARS".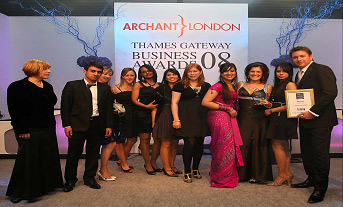 To Read The Full Announcement And For More Information About Powerchex Go To: powerchex.co.uk
ClearMYrecord.com Relaunches Service to Expedite Process of Expunging Criminal Records for Millions of Americans
ClearMYrecord.com, the leading Web-based company dedicated to offering criminal record relief services, today unveiled a newly redesigned and highly automated Website that enables customers to rapidly and easily begin the process to expunge, seal or otherwise set aside prior convictions or arrests from their records and thereby get a fresh start on their lives. Based on Department of Justice1 figures, ClearMYrecord.com estimates that more than 87 million Americans – or more than one of every three U.S. adults – have a criminal record. Of that number, the company estimates that more than 75 million are eligible for some kind of relief, whether it is expungement, record sealing, executive clemency, setting aside convictions or obtaining a certificate of good conduct. Starting today, visitors to ClearMYrecord.com will be able to instantly determine their eligibility2 for relief for felony and misdemeanor convictions in all 50 States. With more than 20,000 judicial forms in its database, along with the exact procedures needed to file them in all 3,112 jurisdictions across the country, ClearMYrecord.com's patent-pending technologies can help customers reduce the time previously needed to manually complete the necessary paperwork from several weeks or months to several minutes.
For More Information Go To: www.ClearMYrecord.com
FTC Makes Five Recommendations to Reduce Role of SSNs in Identity Theft
The Federal Trade Commission has issued a report recommending five measures to help prevent Social Security numbers from being used for identity theft. Principal among the report's recommendations is that Congress consider taking action to strengthen the procedures that private-sector organizations use to authenticate their customers' identities. "Identity theft continues to be a major problem in this country, with victims numbering in the millions each year and out-of-pocket losses (primarily to businesses) in the billions of dollars," the report states.
To Read More Go To: http://www.ftc.gov/opa/2008/12/ssnreport.shtm
Manpower Employment Outlook Survey Reveals Majority of U.S. Employers Holding Staff Steady for Q1 2009
U.S. employers are proceeding with caution when considering hiring for Quarter 1 2009, according to the results of the latest Manpower Employment Outlook Survey conducted quarterly by Manpower Inc. (NYSE: MAN). "A significant percentage -- 67% -- of employers plan to hold staff levels steady for the first quarter of 2009," said Jeffrey A. Joerres, Chairman and CEO of Manpower Inc. Of the 31,800 employers surveyed, 16% anticipate an increase in their staff levels during Quarter 1 2009, while 13% expect a reduction in their payrolls, resulting in a Net Employment Outlook of 3%. Sixty-seven percent of employers surveyed expect no change and 5% are undecided about their January - March hiring plans. The percentage totals exceed 100% due to rounding.
For More Information Go To: http://www.us.manpower.com/meos
Unemployment For November 2008
The national unemployment rate rose from 6.5 to 6.7 percent in November and was up 2.0 percentage points from a year earlier.
| | |
| --- | --- |
| | 2009 Budget Season is Here! |
We Specialize in Promoting the Products and Services of businesses in the Background Screening Industry. Advertise with us in 2009:
Preemployment Screening Directory Services Portfolio
Businesses Find in Tight Economy, Biggest Threat Comes From Within
Employee fraud and lax inventory controls, not decreased sales, could be the biggest threat to businesses in today's economy. A new survey, by the Institute for Corporate Productivity, of 392 companies of varying size and industries finds that 31 percent of employers state that internal crime, including theft and fraud, has risen as employees are pinched by the recession. Employers are focused on ways to increase sales in the front of the house, while adding security and inventory audit controls to the back of the house. The cost of ineffective inventory controls and internal fraud can have a significant impact on businesses' bottom line. U.S. companies lost $2.4 million on average to fraud in 2007, according to PricewaterhouseCoopers' biannual survey of 5,400 global companies of all sizes.
For More Information Go To: http://www.alliedinventory.com/inventory-release.html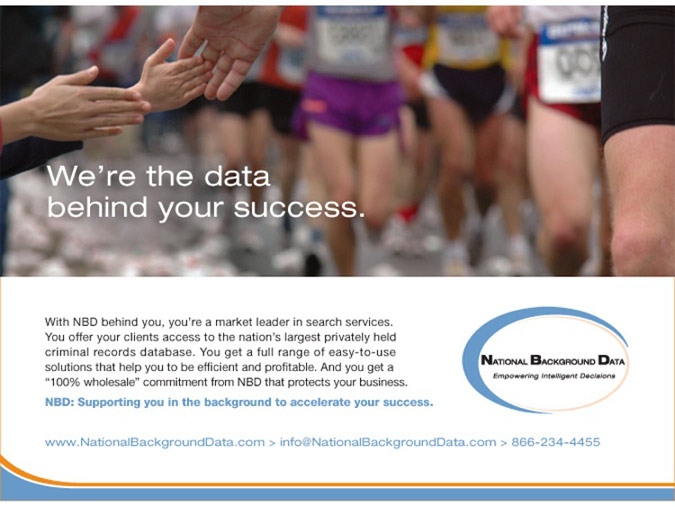 DATA PROTECTION (continued):
ACFE Report: Small Businesses Bear The Brunt of Rising Fraud Costs

The cost of fraud is going up, and small businesses continue to shoulder a disproportionateshare of the load, according to the 2008 Report to the Nation on OccupationalFraud & Abuse by the Association of Certified Fraud Examiners (ACFE). Small businesses (defined as having fewer than 100 employees) experienced the largest median loss: $200,000. The latest version of the biennial ACFE report estimates that U.S. businesses lose 7% of theirannual revenues, or $994 billion total, to fraud. That's a sizable increase from the estimated 5%,or $652 billion, in fraud losses reported in the 2006 survey.

To Get More Information Go To: http://www.mcgoverngreene.com/forensicfocus/forensic_focus.html

STOP STRUGGLING WITH WRITING AND PUBLISHING YOUR NEWSLETTER:

We can help you have a high quality e-newsletter to help nurture your relationship with your clients and attract new clients. Our customized newsletter service will take over your newsletter task or create a new one for you. We can manage the creation of your newsletter for you.

We are constantly researching information to use for The Background Buzz and you can put our research to use for you. Using the information rich content from The Background Buzz (minus the ads and competitors information) we will create a custom newsletter for you.

Use your staff's time to do more valuable work and save all the hassle of researching or writing articles, formatting and managing all the other ezine tasks with our customized ezine process.

Contact Barry Nixon at 949-770-5264 or at wbnixon@aol.com for more information.

Advertise in The
Background Buzz and
get a Bonus eDirect Mail Campaign.

BACKGROUND
SCREENING BOOKS



Background Screening and Investigations
Managing Hiring Risk from the HR and Security Perspectives

By W. Barry Nixon, SPHR and Kim Kerr, CPP
352 pages 16 ills
Copyright 2008
USD 49.95, Reference

Butterworth-Heinemann Title
ISBN: 978-0-7506-8256-5

To Order Go To www.PreemploymentDirectory.com and click on the book cover

The Safe Hiring Audit: The Employer's Guide to Implementing a Safe Hiring Program, Authors: Lester S. Rosen, Michael Sankey

To view table of contents go to - Visit www.brbpub.com/books/toc/ or For More Information and To Order Go To: www.brbpub.com
One Place! Many Suppliers!
Looking for the Top Suppliers in the Industry? Need to find a new Supplier?
Visit PreemploymentDirectory.com's VENDOR SHOWCASE which features suppliers to the Background Screening Industry (go to www.PreemploymentDirectory.com, click on 'Click Here' and then scroll down to Vendor Showcase for Background Screening Industry Suppliers)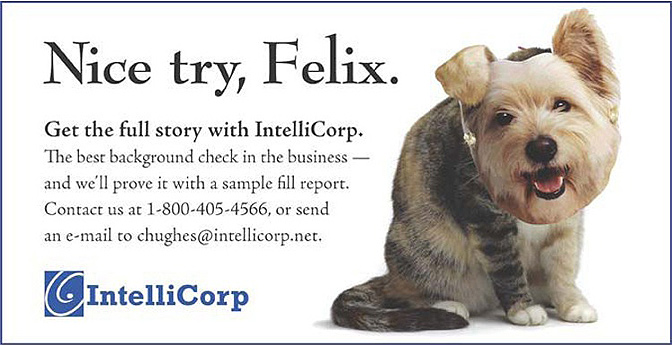 Indian Businesses Push for Security
NEW DELHI, -- Four days after gunmen struck Mumbai, prominent business leaders met in the distant southern Indian city of Bangalore to vent their ire. The leaders, from India's biggest technology, software and biotechnology companies, said the attacks on the nation's business hub would shatter investor confidence in the Indian economy, participants recalled. They demanded that the government provide them with automatic weapons, grenades and military support to safeguard their facilities. "We feel vulnerable; we are the soft targets for terrorists. In Mumbai, they attacked the heart of our economy" Kiran Mazumdar-Shaw, chief executive of the biotech company Biocon, said in an interview. "We have to be prepared. It is a wake-up call for the business community in India." In the wake of the Mumbai attacks, the new mantra in the weekly meetings of several companies is "security preparedness," and foreign clients are insisting that they subject their facilities to thorough searches, screen employees and vendors and beef up safety drills.
For More Information Go To: http://www.washingtonpost.com/wp-dyn/content/article/2008/12/16/AR2008121602586.html?hpid=topnews
When Departing Employees Walk Off With Your Data
After the farewell lunch is over, the desk is cleared and an employee has departed, some organisations find themselves in an awkward position. They wonder if sensitive competitive information might have been compromised. Incidences of data theft by departing employees are on the rise for companies across many industries. In Singapore, 23% of firms have experienced at least one incident of fraud during the surveyed time period. A noteworthy example occurred as recently as last January when seven former employees of a global financial institution were hauled to court to face a total of 1,223 charges involving the theft of client information. The majority of the files were sent by the ex-employees to their personal email addresses the day before they resigned from the company en route to joining a rival bank. Overall the financial impact of fraud in Singapore has tripled since 2004 from S$1.4 million in 2004 to approximately S$4.4 in 2007. As the global economic climate chills, it is an unfortunate reality that increasing numbers of staff will find themselves surplus to their employer's requirements. As staff turnover accelerates, organisations should not take lightly the increasing potential for confidential data loss. A comprehensive and robust fraud risk management framework is required to guard against the theft of sensitive data.
For More Information or To Read The Full Report Go To: http://www.KPMG.com.sg/publications/forensics_FraudSurvey2008.pdf



INTERNATIONAL RESOURCE CENTER

The International Resource Center is a valuable resourceresource for anyone looking for information on international background verifications, vetting or verifications.

Summary of Contents

Data Protection Laws and Information:
· Australia
· Canada
· European Union
· Mexico
· United States

World Information Center:
· Directory of Cities and Towns in the World
· Criminal Justice Systems of the World
· The World Clock - Time Zones
· Holidays and Celebrations Around the World
· Freedom of Information and Access to Government
Records Around the World
· The CIA World Fact Book
· The Official US Time

Terrorist Search:
· United States
· United Kingdom
· World Check

International Training Resources:

To view the International Section go to http://www.preemploymentdirectory.com/ look in the middle of the page for the gray bar like the one below.
South Africa Revises The Criminal Procedure Act, 1977 To Include Expungement of Criminal Records
The Amendment provides for the postponement of certain criminal proceedings against an accused person in custody awaiting trial through audiovisual link or audio link; to provide for the expungement of criminal records of certain persons in respect of whom certain sentences have been imposed after the compliance with certain requirements and the expiry of a fixed period.
For More Information Or To Read the Full Amendment Go To: http://llnw.creamermedia.co.za/articles/attachments/18379_b42d-08.pdf
Workplace Fraud Committed By One In Five Staff
One-fifth of employees admit they have committed fraud against their employer, and more claim they are justified in the lead up to Christmas, a survey has found. Research by employee expenses service provider GlobalExpense found 20% of staff admit to having exaggerated expense claims, while one in 10 said it was likely they would do it again due to economic difficulties during the festive season. It is estimated that nearly four million UK employees can claim expenses, with the average amount added to an expense claim around £14.
http://www.personneltoday.com/articles/2008/11/25/48487/workplace-fraud-committed-by-one-in-five-staff.html
Workplace Fraud: The Enemy Within
Almost half (48%) of the companies surveyed in a recent survey by PricewaterhouseCoopers reportedbeing victims of fraud. The average direct cost of this economic crime is £1.75 billion. This does nothowever include the other hidden costs such as the costs of trying to prevent fraud before the event, and the costs of responding to fraud, such as the loss of management time.
For More Information Go To: http://www.managers.org.uk/client_files/Fraud%20Final%20single%20pages.pdf
The Paradox of Thrift and Your Marketing Budget
By Jay Eidelman
As the economy contracts, many businesses, whether out of panic or financial necessity, begin to make across-the-board cuts. Marketing, the engine that drives brand awareness, sales opportunities, and market share, suffers as a result. The wise ones among us undoubtedly put aside tidy sums during the past boom so they needn't read any further, but, in the off chance that you were not that foresighted, what should you do? Where should you spend your marketing dollars?
To Read The Full Article Go To: http://projectpublish.blogspot.com/2008/12/paradox-of-thrift-and-your-marketing.html
For More Information Contact Jay Eidelman, a marketing consultant and president of New Prospect Consulting. You can reach at jeidelman@newprospectconsulting.com or 954-323-8770.
Louisa Tuck was an elementary school teachers aide in Vineland, New Jersey. She also happened to work as an adult actress named Crystal Gunns five years ago. There's some debate as to whether or not she really did leave her adult acting behind 5 fives ago. It seems she has an adult website that is still active. What a reader who identified herself as a concerned parent wanted to know is whether or not it's okay to have an adult actress teaching elementary school children?
To See The Response Click Here
ADVERTISERS IN THIS EDITION

UPCOMING CONFERENCES & EVENTS

2008 Events (Click Here to View full list of 2008 Events) – Updated Monthly
SHRM State Conferences, visit http://www.shrm.org/conferences/state/CMS_004287.asp
Drug and Alcohol Testing Industry Association (DATIA), 2008 Training Course Schedule, visit http://datia.org/
World Federation for Personnel Management, Events, http://www.wfpma.com/dates.html