BACKGROUND SCREENING NEWS
Workforce Magazine Names 2010 'Hot List' of Employment Related Screening Firms
Based on Number of Individuals Screened
1. Lexis-Nexis
2. HireRigtht
3. Sterling Infosystems
4. Accurate Background
4. Intellicorp
5. Axciom
6. Kroll
7. EBI
8. Intelius
9. Verifications
To See The Full List Go To: http://www.workforce.com/tools/hot_list/1002_screening_hotlist_new.pdf


Pennsylvania Employers Who Don't Hire Convicts May Soon Be Assumed To Be Guilty Of Illegal Discrimination
"An employer's policy or practice of excluding individuals from employment on the basis of a prior criminal conviction has a disparate impact on blacks and Hispanics," says the proposed Policy Guidance issued by the Pennsylvania Human Relations Commission (PHRC). "Given this position, when investigating complaints of alleged unlawful disparate impact discrimination presented by black and Hispanic [applicants], the PHRC will presume [illegal] discrimination." Although the new rule equates rejecting a black or Hispanic convict with illegal bias, an employer may overcome the presumption by proving a "business necessity." Generally, this means that the refusal to hire a particular applicant is justified when the individual's conviction indicates the applicant poses "an unacceptable level of risk" for a particular job.
For More Information Go To: http://pihra.lawroom.com/Story.aspx?P=B&STID=2165
Background Screening Agency Accreditation Program
NAPBS has created an Accreditation Program. As the Background Screening Agency Accreditation Program was developed, one question with which the committee members were constantly challenged was "How are the auditors going to measure that?" Often, the committee members "knew what they meant" when they wrote a particular clause in the Standard, but found it was difficult to identify a way to fairly measure a CRA's compliance without dictating a particular business process or practice. Each clause had to be measured objectively, regardless of the size of the CRA.
The accreditation committee spent a year developing the detailed auditing criteria that Michael Hamm & Associates will use to evaluate a CRA's compliance to each clause. In many cases, the process of defining the audit criteria required a fresh examination of the intent of a clause and, where necessary provided clarification so that compliance could be measured. The end result is an accreditation standard and objective measurement that CRA's can use to prepare for an audit and the auditor can use to objectively evaluate their policies and practices.
The full accreditation standard and the audit criteria are available for review on the NAPBS website at www.napbs.com.
Bill Proposed To Protect Tenants From Unfair Practices
Senators Kohl-Welles, McDermott, Kline and Fairley of Washington State have introduce The Residential Landlord-Tenant Act to protect consumers from unfair practices by establishing criteria for the dissemination of credit and court record information contained in a consumer's tenant screening report. Some of the provisions of the bill include limiting the cost that can be passed on to tenants to only the landlords cost if the landlord uses a service to obtain the report. If the landlord obtains the background information, actual costs may be charged to the tenant. However, these costs may not be assessed against the tenant unless the landlord first notifies the tenant of what a tenant screening entails and of the tenant's right to dispute the information received about the tenant. Other than complying with federal law, the landlord is not required to disclose information to the tenant that was obtained from the screening process. The landlord's violation of the tenant screening law can result in a law suit, the result of which can be the and lord's liability to the tenant for $100 and the prevailing party's recovery of court costs and reasonable attorneys' fees.
For More Information Go To: http://apps.leg.wa.gov/documents/billdocs/2009-10/Pdf/Bills/Senate%20Bills/5922.pdf
Maryland HB175 Seeks to Limit Use of Credit Reports by Employers
Maryland House Bill 175 would prohibit an employer from using an applicant's or employee's credit report or credit history in determining whether to deny employment to the applicant, discharge the employee or determine compensation or terms, conditions, or privileges employment; authorizing an employer to request or consider an applicant's credit report or credit history under specified circumstances; authorizing an applicant or employee to bring an action for injunctive relief, damages, or other relief for a violation of a specified provision of law; etc.
EEOC Sues Over Use of Credit Checks, Criminal Histories
The Equal Employment Opportunity Commission (EEOC) has filed a complaint in the U.S. district court in Maryland against Freeman Companies, a Dallas-based corporate event-planning company. The EEOC claims that Freeman's use of credit histories and criminal background checks discriminates against black, Hispanic, and male job applicants in violation of Title VII of the Civil Rights Act of 1964. If the EEOC prevails in the Freeman case, employers that use credit reports in the hiring process will have to establish specific job-relatedness and consistency with business necessity. The EEOC has long held the position that arrest and conviction records are subject to the disparate impact job-relatedness and business-necessity requirement. Thus far, however, there have been no validated studies that relate credit history to job performance.EEOC v. Freeman Cos. , D. Md., No. 09-CV-02573, filed September 30, 2009.
For More Information Go To: http://employmentlawpost.com/diversity/2009/12/13/eeoc-sues-over-use-of-credit-checks-criminal-histories/
TransparentMe Service Helps Job Candidates Perform Their Own Criminal Background Checks
With the release of TransparentMe (http://www.transparentme.com/), job-seekers can discover any skeletons in their closet before a potential employer does. The public records provider allows candidates to perform an online criminal background check on themselves in a matter of days or even minutes — revealing any negative information that could keep them from landing their next job. With identity theft on the rise, the service can also serve as an alarm that one's identity has been compromised. "In today's hyper-competitive job market, a background check can make the difference between landing a dream job or being cast aside in favor of someone else," said Jason B. Morris, co-founder and principal. "TransparentMe equips a job seeker with information so they can be proactive with a potential employer instead of defensive."
For More Information Go To: TransparentMe.com
ANNOUNCEMENTS (continued)
Corporate Screening Recognized on Workforce Management Magazine's 2010 "Hot List" of Employment-Related Screening Providers
Corporate Screening, a leading provider of pre-employment screenings and background investigations, is pleased to announce that it has been selected as one of the top 15 firms in Workforce Management Magazine's 2010 "Hot List" of Employment-Related Screening Providers. This award-winning distinction follows the recent announcement of Corporate Screening as a "Top Screening Service Provider" by HRO Today magazine for the past two consecutive years.
"Being recognized by such revered industry publications speaks volumes about Corporate Screening's technology, service and customer satisfaction," said Greg Dubecky, General Manager of Corporate Screening. "Our consistent inclusion in these top rankings demonstrates that our customized approach to the provision of screening results, onboarding support and other critical deliverables fills a unique niche in our industry."
To Read The Full Release Go To: www.CorporateScreening.com
Innovative Enterprises Announces the Integration of its IDS™ Suite of Services with theBackChecked Background Screening System
Innovative Enterprises, Inc., a strategic partner to the background screening industry and expert provider of court research information products, smart data solutions and ancillary services, today announced the integration of multiple products under its Innovative Data Solutions™ suite of services, including the National Criminal Information Scan™, with the Backchecked background screening system.
NCIS™ provides a powerful, high speed, multi-jurisdictional examination of an increasingly complex array of sources and incorporates Innovative's proprietary OffenderScan™ sex offender screening and Sentinel™ terrorist watch list tools. Using unique similarity and probability scoring methodologies, NCIS™ easily overcomes obstacles such as misspellings and punctuation, transposition and outright applicant fraud, delivering enhanced clarity and increased precision. The end result for the professional screener is more relevant matches and fewer false positives, saving time and valuable staff resources.
For More Information Go To: www.Knowthefacts.com or contact Bill Bollinger at 888-777-9483 X413
Welcome to the Legal Challenge Question!
As the background screening industry continues to get more competitive the firms that will ultimately succeed will be those that create competitive advantage through their people by offering continuous learning opportunities to heightened their knowledge and capabilities. We believe that having employees that are very knowledgeable about the legal landscape of background screening is essential to continued success.
We are grateful to Pam Devata, Seyfarth Shaw LLP for providing the expertise for this valuable endeavor. For information regarding the answers to the Legal Challenge Questions, please contact Pamela Devata at Seyfarth Shaw LLP at pdevata@seyfarth.com or 312-460-5000 or visit www.seyfarth.com.
Please choose your answer by clicking on it:
ANNOUNCEMENTS (continued)
Intelius Screening Solutions Introduces TalentWise Brand Enhanced Solution and New Website To Help HR Professionals Increase Productivity and Deliver Higher Quality Workforce
Intelius Screening Solutions, the #1 ranked employment screening solution provider, today announces the TalentWise brand and website, TalentWise.com. TalentWise encompasses Intelius Screening Solutions' existing comprehensive, on-demand employment screening and onboarding products, along with new features and functionality. Designed for human resources, staffing and recruiting professionals, TalentWise helps drive greater productivity and a higher quality workforce. The TalentWise solution offers businesses of all sizes a comprehensive set of employment screening and onboarding products including: background checks; occupational health testing such as drug, alcohol and physical fitness testing; skills testing and behavioral assessments; education and employment verifications; onboarding - including automation of the Form I-9 and E-Verify process; driving records and credit checks. The launch of the TalentWise solution brings enhanced capabilities in the areas of international screening as well as industry-specific offerings for Healthcare, Staffing, Hospitality, Education and DOT-regulated industries. The TalentWise solution also includes FastTrack employment background check products for small businesses seeking to get started quickly with a standardized online solution. TalentWise FastTrack products combine high quality information needed to minimize business risk with the convenience of a credit card checkout process.
For more information about TalentWise or Intelius Screening Solutions, visit www.talentwise.com
Innovative Enterprises Adds NCIS-Alias™ to its Innovative Data Solutions™ Suite of Services
Innovative Enterprises, Inc., a strategic partner to the background screening industry and expert provider of court research information products, smart data solutions and ancillary services, today announced the addition of NCIS-Alias™ to its Innovative Data Solutions™ suite of services.NCIS-Alias™ is a powerful, multi-faceted search that delivers a more complete criminal background examination than a traditional database search alone. NCIS-Alias™ uncovers names, addresses and dates of birth as well as known aliases including maiden names as revealed by the Previous Address Social Tracker™ (PAST™) report. All discovered name variations are then automatically pursued using the National Criminal Information Scan™, spanning court records, incarceration data, prison and inmate populations, probation and parolee supervision and release information, records of arrests and wants and warrants. NCIS-Alias™ also incorporates Innovative's proprietary OffenderScan™ sex offender screening and Sentinel™ terrorist watch list tools. Complete findings are returned in a single, comprehensive report.
For More Information Go To: http://www.knowthefacts.com
Confidence At 18-Month High Among US Executive Recruiters
Economic recovery is beginning to take hold in the US, according to ExecuNet's latest Recruiter Confidence Index (RCI) data.Based on January's survey of 214 executive recruiters, 64% are 'confident' or 'very confident' the executive employment market will improve during the next six months, up 10 points from December 2009 and the highest confidence registered since May 2008.Executive search firms themselves will increase hiring to meet new assignment growth — 33% report hiring in contrast to massive layoffs in January 2009
For More Information Go To: http://www.recruiter.co.uk/confidence-at-18-month-high-among-us-executive-recruiters/1004172.article
Hiring Activity Will Remain in Positive Territory in February
Hiring will rise in February compared with a year ago, continuing a recent pattern of slow and steady employment gains, according to the Society for Human Resource Management's (SHRM) Leading Indicators of National Employment (LINE) survey for February 2010. More employers are hiring in February. Although job opportunities remain scarce for many people, manufacturers and service-sector companies plan to increase hiring in February compared with the previous year.
To Read The Full Report Go To: http://www.shrm.org/Research/MonthlyEmploymentIndices/line/Documents/LINE%20February%202010.pdf
Hiring Will Continue to Improve Slowly, Steadily
Hiring will increase in January 2010 compared with the same period in 2009, but layoffs persist in the manufacturing and service sectors as the job market continues its painfully slow recovery, according to the latest results of the Society for Human Resource Management's (SHRM) Leading Indicators of National Employment (LINE) Report. For the second consecutive month, fewer than 3 percent of employers in each sector increased wages and benefits packages for new hires in December. The LINE Report examines four key areas: employers' hiring expectations, job vacancies, recruiting difficulty, and new-hire compensation. It is based on a monthly survey of private-sector human resource professionals at more than 500 manufacturing and 500 service-sector companies. Together, these two sectors employ more than 90 percent of the nation's private-sector workers.
Source: SHRM Leading Indicators of National Employment, www.shrm.org/line
Trends in HR Marketing: HR Buyers' Behavior — What to Expect in 2010

HR buyers plan to increase their budgets by 25 percent in 2010 for corporate social networking tools, employee wellness programs, management and leadership development initiatives, performance management systems, and other training and development programs. This positive forecast is now available in HRmarketer.com's fourth annual HR buyer survey - part of our ongoing "Trends in HR Marketing" report series.

Download at http://www.hrmarketer.com/content/?p=183

Find out how to turn our release of the Guide into a great marketing opportunity for your firm.
One Site! Many Suppliers!

Looking for the Top Suppliers in the Industry? Need to find a new Supplier?
Visit PreemploymentDirectory.com's VENDOR SHOWCASE which features suppliers to the Background Screening Industry (go to www.PreemploymentDirectory.com, click on 'Click Here' and then scroll down to Vendor Showcase for Background Screening Industry Suppliers)
Platinum Member Directory of Suppliers Now Available
Click Here to Download Your Copy
Face-To-Face Marketing: Why It Matters Now More Than Ever!
Face-to-Face Marketing is now the number one business-to-business marketing medium—why? The business world has been radically changed and improved by the advent of electronic communication—e-mail, web sites, blogs, PDAs, and even "old" tech like cell phones allow us to very efficiently service many more customers than ever before. This trend allows fewer client support people to serve more clients—faster, too. That's the good news. The challenge is that the central premise of all sales is that people buy from people they "like" and people they "trust"—always. Like and Trust can be maintained electronically, but it has been proven time and again that customers need some Face-to-Face contact to really get to Like and Trust. This is one of the reasons that Face-to-Face Marketing has become the number one business-to-business marketing medium.
To Read More Go To: http://www.skylinetradeshowtips.com/face-to-face-marketing-why-it-matters-now-more-than-ever/
Business Investigations Using Tribal Courts
Tribal Courts represent a unique legal system that works within the separate sovereignty of the Indian nations within the United States. The impact on using these courts in business investigations is considerable within the gaming industry. The key point here is that case information in tribal courts is NOT found in any level within the rest of the courts in the U.S.
Searching tribal courts is a must for any obvious Native American name. Also any particular cases which may be brought against any gambling facilities or casinos. These court systems encapsulate criminal, civil, summary judgments and similar cases. Below are several excellent sources to find tribal courts.
· National Tribal Justice Resource Center - www.tribalresourcecenter.org
· Tribal Court Clearinghouse - www.tribal-institute.org/index.htm
· A listing of Tribal Courts is also provided by http://www.versuslaw.com/help/library/LibCatProfessional.aspx#tribal (submitted by Mike Sankey)
STOP STRUGGLING WITH WRITING AND PUBLISHING YOUR NEWSLETTER:
We can help you have a high quality e-newsletter to help nurture your relationship with your clients and attract new clients. Our customized newsletter service will take over your newsletter task or create a new one for you. We can manage the creation of your newsletter for you.
We are constantly researching information to use for The Background Buzz and you can put our research to use for you. Using the information rich content from The Background Buzz (minus the ads and competitors information) we will create a custom newsletter for you.
Use your staff's time to do more valuable work and save all the hassle of researching or writing articles, formatting and managing all the other ezine tasks with our customized ezine process.
Contact Barry Nixon at 949-770-5264 or at wbnixon@aol.com for more information.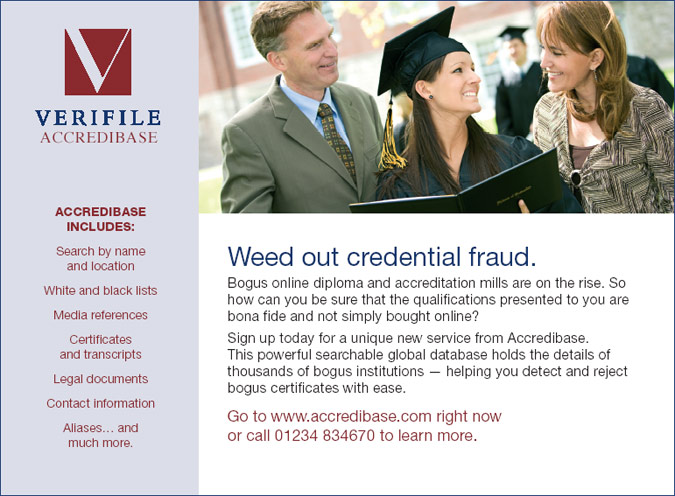 Retailer Ordered To Stop Credit Checks
Alberta's privacy commissioner has ordered Mark's Work Wearhouse to stop conducting pre-employment credit checks on job candidates finding that personal credit information was not 'reasonably' needed to assess job candidates abilities. The Office of the Information and Privacy Commissioner investigated the retailer after a job applicant filed a complaint and it found the retailer contravened the province's Personal Information Protection Act by running pre-employment credit checks. The complainant applied for a job with Mark's Work Wearhouse as a sales associate and agreed to a credit check during the interview. He didn't get the job after the credit check revealed a credit issue.
For More Information Go To: http://www.hrreporter.com/ArticleView.aspx?l=1&articleid=7596
B.C. Government Eyes Creation Of Privacy Office In Wake Of Scandal
The provincial government says it will explore creating a new Chief Privacy Office in the wake of two scathing reports into a privacy-breach scandal. Stewart was reacting to a report this week by B.C.'s independent privacy watchdog, which recommended the new chief privacy officer as a way to help educate civil servants on what to do in case of future privacy problems.The review found government failed to properly protect personal information from 1,400 government clients, which was found inside the Victoria condo of a senior bureaucrat with a criminal record for credit-card fraud and counterfeit offences.
To Read more: Go To: http://www.timescolonist.com/
Concerns Prompt New Fees for Internet Court Records
If you want to log online and search B.C.'s public court records, be prepared to open your wallet. After a year and a half of providing free Internet access to provincial court criminal and traffic cases, the B.C. government has slapped a $6 per file charge on online searches. Critics say the move blocks access to the justice system for those who can't afford the online fees. Prior to Jan. 4, when the charges were introduced, anyone who wanted to run a name or file number through B.C.'s Court Services Online website could do so free of charge for criminal and traffic cases. The system would display the name of the accused and co-accused, the charges or traffic tickets against them, date and location of the offence, recent and upcoming court dates, and any sentence or conditions handed out by courts across the province. That was done on purpose, according to B.C.'s Ministry of Attorney General. The fees are supposed to "discourage casual use of the system," said spokesman Shawn Robins.
To Read More Go To: http://www.timescolonist.com
Changing World Means Challenges and Opportunities for Privacy Protection
Technology, social networking, globalization and the instantaneous worldwide flow of data have changed the landscape that privacy must deal with and in light of these colossal changes over the past decade, it would be foolish to try to predict what the next decade will hold. But what we can say for certain is that the regulatory framework we have in place now for the protection of privacy and personal information is already being sorely tested. We have bent and stretched it in many different ways. And, if we don't want it to snap, we need to figure out how to fortify it for the decade ahead. For that, we need to look at our privacy laws and administrative structures. We need to dramatically modernize the Privacy Act, which governs the public sector, and to consider whether PIPEDA, the private-sector Personal Information Protection and Electronic Documents Act, remains suited for the next 10 years.
To Read The Article Go To: http://priv.gc.ca/speech/2010/sp-d_20100210_e.cfm
European Companies Will Have To Use New Standard Clauses In The Contracts That Control Their Overseas Transfers Of Personal Data
The Decision modifies current standard contractual clauses to take account of the expansion of processing activities and new business models for international processing of personal data. It contains specific provision to allow, under certain conditions, the outsourcing of processing activities to sub-processors, while ensuring a constant protection of personal data. Outsourcing companies outside the EU will now have to get written permission to subcontract the processing of personal data after the European Commission changed arrangements permitting the export of such information.The EU's data protection regime limits the export of personal data outside the European Economic Area (EEA) which comprises the EU, Iceland, Norway and Liechtenstein.
For More Information Go To: http://www.out-law.com/page-10734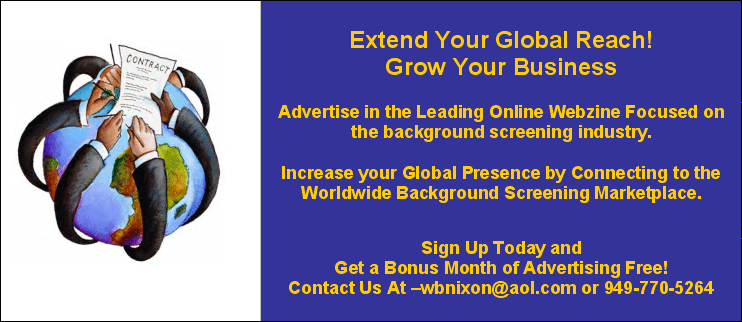 Privacy Concerns Stall National Security Database
NEW DELHI: Home ministry on Wednesday could not get the Cabinet Committee on Security's (CCS) nod to set up its ambitious NATGRID -- National Intelligence Grid. The proposed NATGRID is envisioned to be a world-class integrated national security database that will facilitate quick access to information on an individual. Questions over safeguards for individual's privacy forced it to hold the proposal for further discussion. Though the proposal will finally get CCS approval, it will happen only after the ministry comes out with detailed information about the inbuilt safety mechanism, said sources.
For More Information Go To: http://timesofindia.indiatimes.com/articleshow/msid-5557716,prtpage-1.cms
The International Screener Spotlight
We are adding 'The International Screener Spotlight' column. In this column we will feature one International Screening firms' owner or executive. The column will focuse on helping clients and potential clients get to know the interviewee on a more personal level, beyond just your products and services, because ultimately people buy from people they know and can relate too. This is a value added service for our Platinum Members. Click here for more information about Platinum Membership.

The program is also available to other international screening firms that are not members of our Platinum Club.

To learn how you can participate in The International Screener Spotlight Column program please click here for more information.
JOB BOARD DEDICATED TO THE BACKGROUND SCREENING INDUSTRY
Background Screening Jobs

Visit the Job Board for the Employment and Tenant Screening Industry. Here you will find resumes of people with industry experience and employers seeking applicants with experience in Employment and Tenant Screening and related businesses.
For More Information Go To: http://www.backgroundscreeningjobs.com/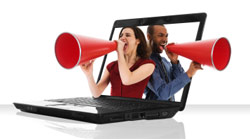 PreemploymentDirectory.com's 2010 Marketing Portfolios for:
We Specialize in Promoting the Products and Services of businesses in the Background Screening Industry.
Click on the specific Marketing Portfolio above that fits your business.
ADVERTISERS IN THIS EDITION

UPCOMING CONFERENCES & EVENTS
2010 Events (Click Here to View full list of 2010 Events) – Updated Monthly
SHRM State Conferences, visit http://www.shrm.org/Conferences/StateAffilliateConferences/Pages/default.aspx
Drug and Alcohol Testing Industry Association (DATIA), 2010 Training Course Schedule, visit
http://datia.org
CUPA-HR Conferences: http://www.cupahr.org/newsroom/news_template.asp?id=5445
World Federation for Personnel Management, Events, http://www.wfpma.com/events/byregion.asp