BACKGROUND SCREENING NEWS
The 2011 NAPBS Annual Conference Report
By Bruce Berg
The attendance at the conference was up 12% from last year and there were 48 paid exhibitors (see full article for types of vendors that exhibited) which give CRAs a great opportunity to see what is new, different, better, more competitive, better quality, better turnaround time and better integrations. The quality, content and organization of this year's conference was the best ever and I got the same feedback from attendees and exhibitors. The conference committee, headed by Dean Carras with assistance from Katee Barnhart and the rest of the IMI crew really did an outstanding job.

The committees and NAPBS have accomplished a ton of work this past year. If you think people are not working hard (volunteering) to accomplish things for the industry, you are wrong! You can read NAPBS's full disclosure annual report at: http://www.napbs.com/files/members/2010_Annual_Report_FINAL.pdf Also the mood of the attendees was upbeat. Not that all companies were back to their sales levels of early 2008, but everyone was happy their businesses are growing again.
To read the full report click here
First Advantage Report Highlights Employers Remain at Risk for Employment Applicant Discrepancies in the U.S. and Asia Pacific
First Advantage Corporation, a global risk mitigation and business solutions provider, today announced the release of its Global Screening Benchmark Report. The report provides employers with an overview of the employment screening results for Q3-Q4 2009 and Q3-Q4 2010 for many of the world's top employers and helps them evaluate their employment screening programs. The report is based on a subset of checks conducted by First Advantage for their clients.
A copy of the report can be found at www.fadv.com/trendsq3q4_20092010.
SOURCE First Advantage Corporation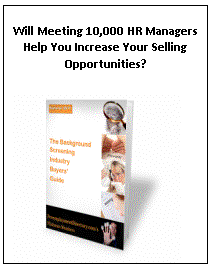 Twenty Five Percent of HR Professionals Forecast Increase in Budgets for HR-Related Products And Service
Sixty-nine percent of HR buyers are gaining optimism about the economy in 2011, and nearly twenty five percent plan to increase their budgets for HR-related products and services. These findings and more appear in the research report from HRmarketer.com, ' Trends in HR Marketing: HR Buyers' Behavior ' What to Expect in 2011 .' It's the fifth report in an annual series started in 2006. Data in the report is based on responses from human resource decision makers collected in January and February 2011. The report provides information on trends and best practices for marketing to the human capital marketplace, and more specifically on the purchasing behavior of the typical HR buyer. It also includes an analysis of HR buyer research and purchasing trends and their budget priorities in 2011.

Download the report . No registration is required.


Attorney General Urges States To Review Laws Imposing Curbs On Ex-Prisoners
Attorney General Eric Holder is urging states to eliminate legal burdens on ex-convicts that do not imperil public safety. In a letter last week to all state governors and attorneys general, he said some restrictions such as the prohibition on gun possession, "serve meaningful public safety goals." Others, such as the "denial of employment and housing opportunities, do not, and research reveals that gainful employment and stable housing are key factors that enable people with criminal convictions to avoid future arrests and incarceration," he wrote
Holder pledged that the Obama administration would "conduct a similar review of federal collateral consequences" of criminal convictions. He said that the Justice Department's National Institute of Justice funded a study by the American Bar Association that has found 38,000 statutes that impose consequences on people convicted of crimes, an average of about 700 per state or territory. The study can be found here
Source: The Crime Report
More US States Step Up To Fight Against Diploma Mills
Idaho lawmakers have approved a bill which will make it easier for the Board of Education to target bogus education providers operating in the state. On 24 March the "anti-diploma mill" bill was unanimously passed by the senate. The news from Idaho follows the announcement on 22 February that Missouri Governor Jay Nixon has signed a bill that will make it illegal to use false academic credentials to apply for jobs, college or in connection with any business, employment or public office in Missouri. The new bill will target those using both faked certificates and credentials from bogus universities. Missouri's Assistant Commissioner of Higher Education, Leroy Wade said: "The new legislation calls attention to the problem and puts people on notice that using phony documents is a crime."[1]
The recent AccredibaseTM 2011 Report reviewed other legislative developments over the last year, starting with the introduction of the "Diploma Mills" Bill by Congressman Tim Bishop (D-NY). The Diploma and Accreditation Integrity Protection Act proposes to protect the integrity of bona fide qualifications by targeting the sale and use of fraudulent degrees. If passed into law, the Act would give the Federal Trade Commission a mandate to act against bogus degree providers and require it to report these providers to the Secretary of Education, and ultimately make this information available to the public. The Act also proposes to set down in law definitions of the terms Diploma Mill, Accreditation Mill and Degree-granting Institution.
For more information click here
South Daytona 'Crime Free' Housing Plan Gains Traction
The Gina Apartments on Orange Blossom Drive now boast a new sign designating the complex as a Crime Free Multi-Housing Program property."It's an easy program to follow. The best part of the program is that owners, managers, and tenants having a relationship with the city's police officers," Amy Johnson, owner of the Gina Apartments, said. Johnson was the city's first landlord to complete Phase III of the program, which began in December. The program consists of three phases and is taught by program administrators Tony Labombard and George Rizzo, both officers with the South Daytona Police Department. The program trains property managers to reduce crime by utilizing crime-prevention techniques, implementing security requirements and tenant screening. It also uses a Crime-Free lease addendum outlining specific criminal acts that can result in immediate termination of a resident's lease.
According to Johnson, a problem with drugs in the area several years ago chased away good tenants. However, after the owner of a nearby property took over the management, the drug problem has been greatly reduced.
For more information click here
Welcome to the U.S. Legal Challenge Question!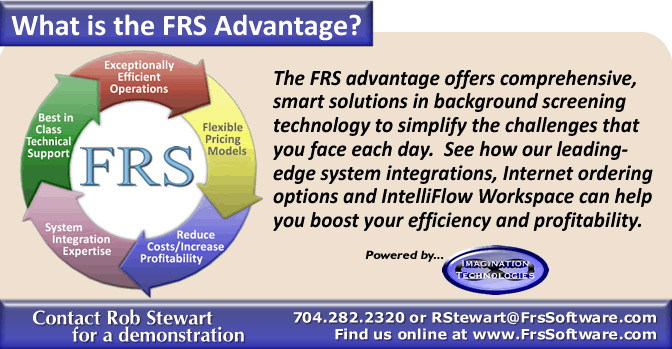 As the background screening industry continues to get more competitive the firms that will ultimately succeed will be those that create competitive advantage through their people by offering continuous learning opportunities to heightened their knowledge and capabilities. We believe that having employees that are very knowledgeable about the legal landscape of background screening is essential to continued success.
We are grateful to Larry Henry, Rhodes, Hieronymus, Jones, Tucker& Gable P.L.L.C.for providing the expertise for this valuable endeavor. For information regarding the answers to the Legal Challenge Questions, please contact Larry Henry at lhenry@rhodesokla.com or (918)582-1173 or visit www.seyfarth.com.
Please choose your answer by clicking on it:
Can An Inexpensive Background Check Prevent Tragedy?
Can employers face liability for failing to conduct pre-employment background checks? What background information may employers consider? Should a 20-year-old homicide conviction preclude someone from driving a bus? These are some of the questions arising in the wake of a recent tragic bus accident involving a driver with a criminal record.
Based on this tragic story, employers are reminded to determine if their employee-screening strategy is both legal and adequate. Inadequate precautions may lead to disaster (and, obviously, claims by customers, employees, and others). Failing to follow federal and state rules on background screenings may lead to civil rights charges or claims under the Fair Credit Reporting Act (FCRA) by rejected applicants. Below are some of the major issues involved in developing an appropriate strategy. But first, a consideration of the facts of the recent tragedy reveals some practical challenges and potential consequences.
To read the full article click here
Criminal Background Checks on the Horizon for Home Enterprise Industry
New Jersey - A bill recently introduced and currently under review by the Assembly Consumer Affairs Committee (A3889), if passed, would require criminal background checks for owners and employees of home services enterprises.
The Federal Motor Carrier Safety Administration published in the Federal Register this date a Notice of proposed rulemaking (NPRM):
The FMCSA proposes to amend the Federal Motor Carrier Safety Regulations (FMCSRs) to incorporate by reference the most recent version of the American Association of Motor Vehicle Administrators, Inc.'s (AAMVA) Commercial Driver's License Information System (CDLIS) State Procedures Manual.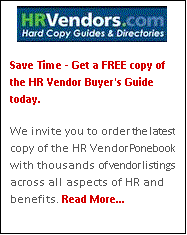 Bill To Prohibit Certain Convicted Felons From Being Hired
A bill ( S.B. 15 ) introduced in Michigan would prohibit certain convicted felons from being employed by the state. Under the bill, the state could not hire anyone who had been convicted of a felony involving dishonesty, deceit, fraud, or a breach of public trust in the previous 20 years to any position in which the employee would set policy or have discretionary authority over public assets.i
Background Checks Legislation Introduced in US Senate
On March 15, Senator Burr (R-NC) reintroduced legislation, S. 581, the "Child Care Protection Act of 2011," requiring a comprehensive background check for all child care providers.
EmployeeScreenIQ Partners with BankersOnline.com to Introduce Banker Background Check

Global employment screening provider EmployeeScreenIQ has entered a partnership with BankersOnline.com to provide customized background check services to North American financial institutions. Jointly developed by the two companies, "Banker Background Check" (http://www.bolbackgroundcheck.com/) draws upon EmployeeScreenIQ's in-depth industry experience. Three levels of screening ensure that an institution fully complies with Federal banking hiring regulations: the robust screening process includes social security number traces, countrywide criminal searches, Federal District criminal record searches, Homeland Security checks, and financial sanctions checks. Higher levels of screening also include pre-employment credit reports, Federal bankruptcy searches and education and employment verifications.

For more information, visit http://www.employeescreen.com/public_announcements.asp
Innovative Enterprises Launches ExpertCourt™ Nationwide Court Research Solution
Innovative Enterprises, Inc., a strategic partner to the background screening industry and expert provider of court research information products, smart data solutions and ancillary services, today announced the official launch of its ExpertCourt™ advanced country criminal court research solution.
A significant enhancement to the traditional county criminal search, ExpertCourt™ blends Innovative's unmatched expertise and industry-leading county courthouse research products with multidimensional quality control methodologies to deliver a seamless, end-to-end court research solution that is unsurpassed in the background screening industry. The ExpertCourt™ solution automatically leverages Innovative's proprietary Advanced Criminal Extraction™ court analysis engine, a highly advanced and custom engineered synthesis of industry-leading technologies designed to methodically inspect electronically-available court resources.
ExpertCourt™ is available in all 3,141 U.S. counties and is not sold directly to employers but is instead available through Innovative's carefully-selected network of Screening Industry Partners™.
For more information go to http://www.knowthefacts.com/news/2011/4/5/31/innovative-enterprises-launches-expertcourt-nationwide-court-research-solution/.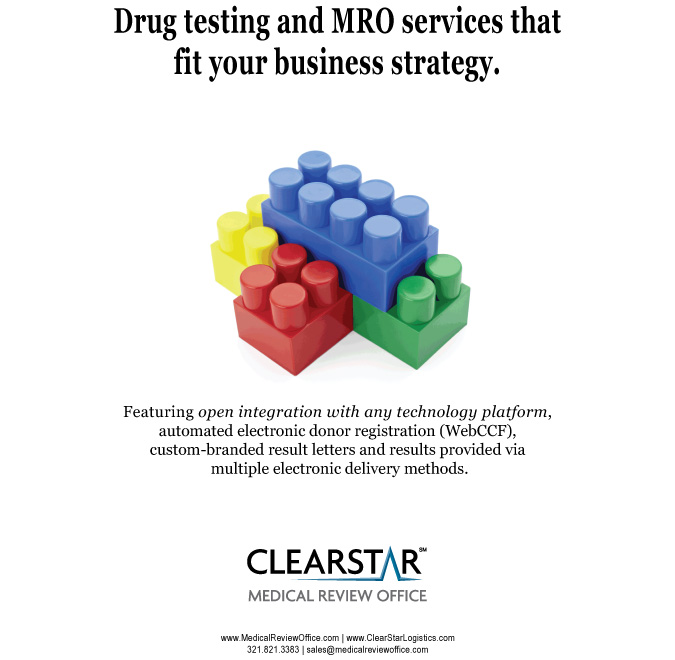 ANNOUNCEMENTS (continued)
SJV & Associates Announces Strategic Partnership With Fetch Technologies
SJV & Associates , a leading wholesale provider of in-person court records research, announced today an exclusive agreement to incorporate Fetch Technologies' automated background screening solution into its product line. Through the partnership, SJV will now offer automated access to information from 300 online data sites and over 1500 jurisdictions nationwide. Clients of SJV will also have access to a new full extraction library that will enable background screening companies to retrieve comprehensive results from multiple jurisdictions, including both Sex Offender Registry and National Sex Offender Registry. The automated solution will create a faster, more accurate data-gathering process for clients.
"We are pleased to announce this breakthrough partnership that will empower background screening companies with leading edge technology, saving them valuable time, resources, and operating costs," said Scott Vanek, President of SJV & Associates. "This partnership allows our clients to have access to both advanced technology solutions and conventional research methods all through the same system. Ultimately we want to provide our clients with the fastest and most accurate information."
For More Information go to http://www.sjvassoc.com/
SHRM Report Says 33% of HR Pros to Hire in Q2
Thirty-three percent of human resources professional say they plan to hire in the second quarter of this year, up from 24 percent who said the same a year ago, according to a survey of human resources professionals by the Society for Human Resource Management. Broken down by company size, 35 percent of midsize companies (100 to 499 employees) were likely to add jobs in the second quarter. Large and small companies followed closely, with 33 percent and 32 percent respectively. Thirty-six percent of survey respondents hired staff in the first quarter of 2011, according to the report. The survey also found that job losses continue to decline.
To read the full report click here
The Conference Board Employment Trends Index™ (ETI)
The Conference Board Employment Trends Index™ (ETI) increased in February for the fifth consecutive month. The index now stands at 101.7, up from January's revised figure of 100.1. The index is up over 8 percent from a year ago.
Says Gad Levanon, Associate Director, Macroeconomic Research at The Conference Board: "In the past half year, the economy has been adding, on average, about 110,000 jobs per month. The strong growth in the Employment Trends Index suggests that the pickup in jobs may accelerate in the next couple of quarters. However, with a shrinking government, a stagnant construction sector, and a manufacturing recovery that has only a small impact on overall employment, overall job growth will still be modest."
To read the full report click here:
STOP STRUGGLING WITH WRITING AND PUBLISHING YOUR NEWSLETTER:
We can help you have a high quality e-newsletter to help nurture your relationship with your clients and attract new clients. Our customized newsletter service will take over your newsletter task or create a new one for you. We can manage the creation of your newsletter for you.
We are constantly researching information to use for The Background Buzz and you can put our research to use for you. Using the information rich content from The Background Buzz (minus the ads and competitors information) we will create a custom newsletter for you.
Use your staff's time to do more valuable work and save all the hassle of researching or writing articles, formatting and managing all the other ezine tasks with our customized ezine process.
Contact Barry Nixon at 949-770-5264 or at wbnixon@aol.com for more information.
Sponsored by:
Public Record Update
By Mike Sankey, April, 2011
Reminder - SSNs Soon to be Issued Randomly
The Social Security Administration has decided it will no longer issue new SSNs with a logistical sequence of numbering that indicate the state of issue and year of issue.

Effective June 25, 2011, all new SSNs will be issued on a purely random basis. The SSA will eliminate the geographical significance of the first three digits, currently referred to as the area number (assignment to individuals in specific states). The significance of the fourth and fifth digits of the SSN for validation purposes will also be eliminated. Randomization will still exclude area numbers 000, 666 and 900-999.

Thus, the existing tables and validation services will be frozen in time - they can be used for validation of SSNs issued prior to the randomization implementation date, but not going forward.

Reprinted with permission of BRB Publications, Inc.
To read the full article click here:
Report Finds Workplace Violence Still A High Risk, But Awareness Growing
Threats of workplace violence should remain at the forefront for security professionals. The recent release of the 2011 Workplace Violence Fact Sheet found that more than 5,900 people have been murdered while working in the last 10 years. Workplace homicides continue to be the third leading cause of death for people at work, according to the report, with an average of 590 homicides every year. However, that number doesn't include the number of attempts or suicides that happen in the workplace, said Barry Nixon, founder and executive director of the National Institute for the Prevention of Workplace Violence, a consulting, training and research firm that specializes in working with organizations to prevent workplace violence. That number is much higher, he said.
The good news is that the number of incidents of workplace violence seems are going down. Nixon attributes this to increased funding for security measures. "Funding is having a residual impact on reducing workplace violence because security programs, even though they may not be directly targeted at workplace violence, were helpful to reduce it," he said. Also, high-profile incidents have increased the awareness of workplace violence and made employers and employees more aware. "I am seeing a very positive trend with more companies approaching us to help them with preventative and proactive programs than we haven't seen in past years," he said. "That tells me people are getting the message that prevention is better than reaction." After all, reacting after a serious incident is expensive.
To get complimentary copy of the 2011 Workplace Violence Fact Sheet click here
To read the full article click here
Drug Test's One-Strike Rule Tested
The Pacific Maritime Association represents the shipping lines, terminal operators, and stevedore companies that run ports along the West Coast of the United States. It acts as the collective bargaining agent and payroll administrator for those employers and enforces policies governing the hiring of longshore workers. One long-standing policy enforced by the association is a "one-strike rule," under which any applicant who fails its standard drug test is eliminated from consideration for employment and permanently disqualified from future employment.
For more information click here
How Safe Are Legal Drugs in the Workplace?
While the dangers of alcohol and use of illegal drugs in the workplace have been much discussed and well documented, little attention has been paid to the effects of prescription and over-the-counter (OTC) medications. Yet, some of these drugs can cause serious impairment problems and could interact with other drugs or foods in ways that can jeopardize workplace safety. For example, a study performed some years back at the University of Iowa found that a dose of Benadryl, a common OTC antihistamine, can impair driving performance as much as alcohol.
It's important to encourage your employees to inform themselves about the possible job safety risks that could result from taking medications and to require employees to inform their supervisor if they are taking any medication that could cause impairment if their job involves any kind of safety hazard. Depending on the risks, the supervisor might decide to temporarily reassign the employee while he or she is on the medication.
For more information click here
THE WASHINGTON REPORT BY MONTSERRAT MILLER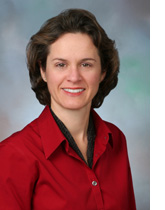 Montserrat Miller is a Partner with the law firm Arnall Golden Gregory, LLP and is based in Washington, DC. Ms. Miller's practice focuses on privacy and immigration compliance, as well as representation before Congress and federal regulatory agencies such as the Federal Trade Commission, Equal Employment Opportunity Commission, Consumer Financial Protection Bureau and the Department of Homeland Security.
You can contact Monterrat at Montserrat.Miller@AGG.com or visit http://www.agg.com/Contents/Home.aspx
Last month I wrote about the use of background checks in hiring, focusing quite a bit on the Equal Employment Opportunity Commission (EEOC). I would like to follow up with a recent federal case decided against the EEOC.
In EEOC v. Peoplemark Inc. (W.D. Mich. March 31, 2011), the EEOC alleged in its Complaint that Peoplemark had a blanket policy "which denied the hiring or employment of any person with a criminal record," and that such a policy had a disparate impact on African-Americans. Clearly, a blanket "felon need not apply" policy could be deemed unlawful pursuant to Title VII of the Civil Rights Act. Problem is, the company did not have such a policy and the EEOC spent years and taxpayer dollars to investigate and litigate a case in which the judge chastised the EEOC for dragging out this case once they were aware, or should have been aware, that their assertion was not true. In fact, Peoplemark did and had hired individuals with a criminal record.
The EEOC filed suit in 2008, with the commission's unanimous approval to proceed with the case against Peoplemark. In the end, after the EEOC could not present a statistical expert to lay out the disparate impact claim, the court ordered the EEOC to pay Peoplemark a total of $751,942.18 in attorneys' fees, expert fees and other miscellaneous fees. It doesn't take a rocket scientist to figure out that this undermines the EEOC's credibility and, at least for the foreseeable future, disparate impact claims will be viewed by attorneys representing employers with suspicion.
Notwithstanding this case, the EEOC views this issue as an important one and they have held a series of hearings over the years on point, including examining the treatment of unemployed job seekers (Feb. 2011), employer use of credit history as a screening tool (Oct. 2010) and employment discrimination faced by individuals with arrest and conviction records (Nov. 2008). There is still talk about a future commission hearing on the use of criminal records in employment, but perhaps the Peoplemark case will derail this hearing.
To read the full report click here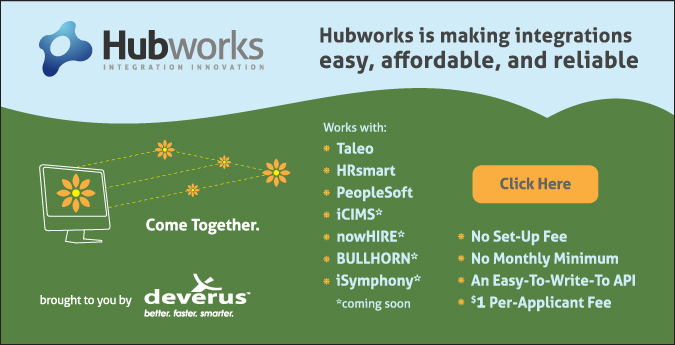 One Site! Many Suppliers!

Looking for the Top Suppliers in the Industry? Need to find a new Supplier?
Visit our VENDOR SHOWCASE which features suppliers to the Background Screening Industry.
New! Winter 2011 Directory of Suppliers Now Available - Click Here!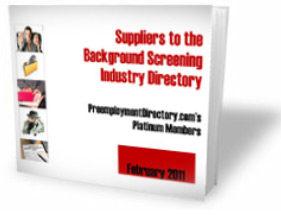 Welcome and Bienvenue to the
International Legal Challenge Question!

Sponsored by: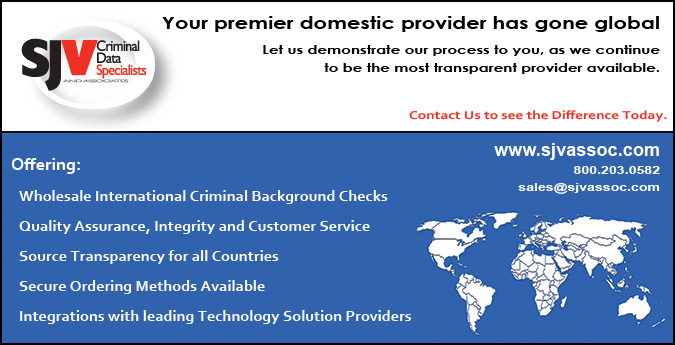 Most industries and firms now compete in a global marketplace which is continuing to increase the need for background checks for new hires that will reside in another country or that are being hired from another country. Commensurate with this growth in background checks is the need to understand the myriad of data protection, privacy, human rights and local laws that govern the practice of conducting background checks. To help background screening firms around the world to further enhance their knowledge we have launched this International Legal Challenge.
We are grateful to Brian Arbetter a Partner with the global law firm of Baker & McKenzie LLP for providing the question and answer to the questions in the International Legal Challenge. Brian is based out of the Firm's Chicago and San Diego offices. His practice focuses on international law issues, with particular emphasis on labor and employment, as well as workplace privacy. For information regarding the answers to the International Legal Challenge questions, please contact Brian at brian.arbetter@bakermckenzie.com.
Please Choose One of the Following Answer in Response to the Question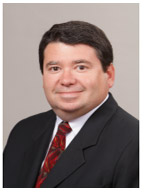 Canada's Personal Information Protection and Electronic Documents Act (PIPEDA) protects personally identifiable information, defined as Personal Information under the Act. Which one of the following statements is false?
A. Personal Information does not include consumer contact details.
B. Personal Information does not include a person's job title.
C. Personal Information does not include a person's business telephone number.
D. Personal Information does not include a person's business addres.

For information on sponsoring The International Legal Challenge Question please Click Here
Reding Outlines Costs To Business Of EU Privacy Legislation
Viviane Reding, European commissioner for justice, fundamental rights and citizenship, has been outlining the costs and legal strategy behind forthcoming EU data privacy legislation .Speaking at a public meeting hosted by the European People's Party, Reding said that the new plans, expected this summer , would impose some extra costs on businesses. However, these would be more than mitigated by a reduction of red tape within the EU and the opening up of the market to innovation."All fundamental rights have a cost. The right to the protection of data is not an exception," she said. "Costs are carried by businesses, administrations and citizens - actually by society as a whole. But I believe that companies have specific responsibility because data is often their main economic asset."Reding said that by initiating an EU-wide framework for data management, the variable costs to companies of complying with a plethora of different legal frameworks in member states would be eliminated. The rules of applicable law will also be simplified to reduce costs further.
Read more click here
Manager Hiring Back at 2008 Levels
56% of companies have employed at least one manager in the first quarter of 2011 according to new research from the Association for the Employment of Managers (APEC) and 53% of French companies intend to hire at least one manager in Q2 2011, an increase of +10 points over Q1 2010 and an increase of +17 points over Q1 2009. More than 80% of French employers with hiring intentions are looking for managers with between one and ten years work experience.
To read the full report please click here (the report is in french)
News from Hong Kong: Major Credit Agency Passes Test of Privacy Commissioner But Deficiencies Noted
In Hong Kong, the Privacy Commissioner for Personal Data recently exercised his rights under Section 36 of the Personal Data (Privacy) Ordinance and conducted an inspection of the data system of TransUnion Limited, Hong Kong's major credit reference agency. While the inspection did not reveal any major data breaches or issues, the Commissioner has reported deficiencies in TransUnion's personal data system and made a number of recommendations for improvement.
To read more click here
The Associated Chambers of Commerce and Industry of India Calls for National Body to Prevent Cyber Crimes
Industry experts and policy makers called for creating a national body to evolve a fine balance between cyber data protection and privacy of citizens as the society and businesses become a part of the huge electronic ecosystem.They also demanded a detailed regulatory, legal and policy-enabling regime to facilitate further protection and preservation of cyber security. Cyber secrecy and network security are extremely relevant in today's context, said MrPawanDuggal at the 4th international conference on 'Safeguarding the Digital Economy' organised by The Associated Chambers of Commerce and Industry of India (ASSOCHAM).
Ms B. Bhamathi, secretary at the ministry of home affairs, said the government is working on a Rs. 2,000 crore criminal tracking network project which is aimed at seamless connectivity among 16,000 police stations across the country, allowing them to share information on crimes and criminals in real-time.
ASSOCHAM's secretary general D.S. Rawat said cyber security issues are a major concern for corporates worldwide. However, he said the chamber's vital suggestions have been accepted by the Parliamentary Consultative Committee and incorporated in the Information Technology (Amendment) Act 2008.
To read more click here
India 's Population Touches 1.2 Billion
The country's population has touched 1.2 billion (121 crore), indicating a rise of 17.64 per cent, according to the provisional results of the 15th Census. The combined population of Uttar Pradesh (19.95 crore) and Maharashtra (11.23 crore) is bigger than that of the US. Among the states and Union territories, UP is the most populous state with 19.95 crore people while Lakshadweep is the least populated with just 64,429 people.
While releasing the provisional figures of the Census 2011, Registrar General of India and Census Commissioner C Chandramauli said, "The male population has grown by 17.19 per cent (62 crore) while the female population has risen by 18.12 per cent (58 crore) in the country."
India 's effective literacy rate has recorded a 9.2 per cent rise to reach 74.04 per cent, according to the 2011 census data. The literacy rate has improved sharply among females as compared to the males.Ten states and union territories, including Kerala, Lakshadweep, Mizoram, Tripura, Goa, Daman and Diu, Puducherry, Chandigarh, Delhi and the Andaman and Nicobar Islands, have attained literacy rate above 85 per cent.
To read more click here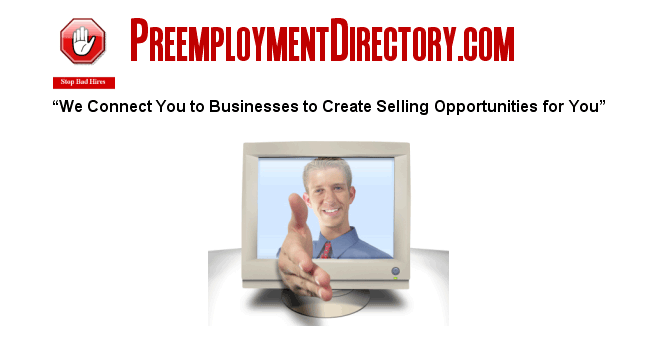 We Specialize in Promoting the Products and Services of businesses in the Background Screening Industry.
Click on the specific Marketing Portfolio above that fits your business.
Essential Practices for Conducting Background Checks in Japan
There is no one specific law governing background screening in Japan, however, various pieces of legislation do cover parts of the screening process. Until recently, employers had the right, under Japanese law, to conduct employment background checks on candidates. Unless the scope of the background check was extremely unreasonable, or clearly unnecessary, and could be viewed as an invasion of privacy, candidates had the obligation to respond truthfully to questions posed by their potential employers.
The practice of background screening in Japan nowadays however has been limited greatly in the past several years by the enactment of new legislation relating to discrimination, privacy and dealing with third party agencies.
The five main laws that should be considered when designing and implementing a screening program in Japan are:
Action Guide Regarding to the Protection of Personal Information of Workers (Action Guide)
To read the full article click here
Mexico Will Not Rush to Compliance Review, Enforcement of New Law, DPA Chief Assures
Mexico's data protection authority will not rush to carry out compliance inspections or take enforcement actions when rules implementing the country's new data protection law begin taking effect in July, the head of the DPA, the InstitutoDeral De Acceso a la InformaciónPública (IFAI), said March 10 at a conference.
As soon as the final rules are published in July, the government expects businesses and other covered entities to begin following the basic requirements that they appoint an individual to be in charge of data protection and establish written data security and privacy policies, IFAI President Commissioner Jacqueline PeschardMariscal said.
But the government will not immediately begin verification activity, she said. Instead, the IFAI will focus on training and education of covered entities in the requirements of the rules, Mariscal said at a session of the International Association of Privacy Professionals Global Privacy Summit.
Mexico's Federal Law Protecting Personal Data in Private Possession regulates for the first time on a federal level how businesses and individuals handle personal data. It technically took effect July 6, 2010 (9 PVLR 1016, 7/12/10), but the implementing rules are not expected before this July, according to the IFAI (10 PVLR 368, 3/7/11).
Enforcement of the new law is slated to begin in January 2012, Mariscal confirmed at the conference panel entitled "Privacy: What You Need to Consider When Doing Business in North America."
To read the full article click here
Essential Practices for Conducting Background Checks in Mexico
Potential candidates may be required to consent to background checks in Mexico, including requests about their criminal history, consumer credit, and motor vehicle records, as a condition of employment. If consent is not provided, an employer may legally refuse to hire a potentially qualified candidate. An employer must request the background check of an applicant prior to extending an offer of employment. The applicant must then decide if they will consent to undergo the background check process. Employers must be able to demonstrate proof of consent. In order to substantiate valid consent was obtained it must include specific language indicating that the candidate agrees to the background check.
There is no one specific law governing background screening in Mexico, however various pieces of legislation do cover parts of the screening process. These areas include the following:
To read the full article click here
EU Article 29 Data Protection Working Party finds New Zealand adequate
At their plenary session on 4-5 April, the EU Article 29 Data Protection Working Party adopted an Opinion that New Zealand's data protection legislation provides an adequate level of protection in relation to the European Union Data Protection Directive. The WP noted that the New Zealand legislation preceded the Directive and was modeled on the OECD Guidelines. The Opinion now will be considered by the European Commission in making an official adequacy decision.
To the full report click here
Fraud By Employees is Growing
Fraud by employees is the fastest growing economic crime, accounting for between 60% and 85% of all fraud committed against businesses - depending whose figures you believe. The annual Fraud Barometer, published by KPMG, showed a 50% increase in the first half of 2008. Bank related fraud recorded its highest ever year-on-year rate of increase.
In attempting to prevent fraudulent acts being committed by employees a great deal of emphasis is placed on employee screening ahead of employment, either by a firm's own HR professionals or through third parties, such as employment agencies. Realistically, such measures cannot be relied on to do more than deter and filter out some applicants, with existing 'form'. Even if effective screening can be afforded at all levels of an organisation, the emphasis on new employees can be misleading. Fraud experts point out that individual fraud is often perpetrated by employees who have a significant length of service. According to the Workplace Law Network " 90% of fraudulent employees have been with their employer for more than a year - and 20% for more than a decade "
If you can't keep fraudsters out of your business, robust internal controls will serve to detect as well as to deter.
For more information click here
Camden Council Driver Cleared By CRB Abuses Child
A man cleared in a background check had child abuse convictions and went on to abuse a child.The "vulnerable" child was abused while being driven to school in 2008 by the man working for Camden Council.Despite convictions abroad for abuse, the driver had been given a green light by the Criminal Records Bureau (CRB).The council has been fined £1,200, while the a spokeswoman for the Home Office, which runs the CRB, said: "The CRB has always been clear that if organisations recruit from overseas, a CRB check may not provide a complete picture of an individual's criminal history."The Independent Police Complaints Commission is investigating how the driver was given CRB clearance by the Home Office.
To read more click here
INTERNATIONAL: PROFESSIONAL WORKSHOPS AND ASSOCATION CONFERENCES

Featured Course:
Employing and Vetting Non-UK Nationals 2011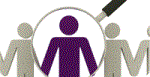 Tuesday 10th May 2011 - CCT Venues - Canary Wharf, London
In the light of the Government's introduction of a 'cap' on non-EU workers, this is a must attend update for all employers who recruit foreign nationals.
( Click Here to View full list of 2011 Events ) - Updated Monthly
ADVERTISERS IN THIS EDITION

| | | | |
| --- | --- | --- | --- |
| | | | Background Screening Jobs |
Visit the Job Board for the Employment and Tenant Screening Industry. Here you will find resumes of people with industry experience and employers seeking applicants with experience in Employment and Tenant Screening and related businesses.
www.backgroundscreeningjobs.com

UPCOMING CONFERENCES, COURSES & EVENTS
2011 Events ( Click Here to View full list of 2011 Events ) - Updated Monthly
SHRM State Conferences, visit http://www.shrm.org/Conferences/StateAffilliateConferences/Pages/default.aspx
Drug and Alcohol Testing Industry Association (DATIA), 2011 Training Course Schedule, visit
http://datia.org
SAPAA Training Institute Learning Events, http://www.sapaa.com/
CUPA-HR Conferences: http://www.cupahr.org/newsroom/news_template.asp?id=5445
World Federation of People Management Associations, Events, http://www.wfpma.com/events/byregion.asp