BACKGROUND SCREENING NEWS
KPMG Corporate Finance LLC 2011 Background Screening Industry Survey
The background screening industry has entered a new stage. Through early 2008, the industry experienced
strong growth with most providers achieving double-digit growth in annual revenue. From 2008 to 2010, with
hiring down and many providers facing substantial declines in revenue, companies were generally focused on internal efficiencies and maintaining customer relationships. Companies often made price concessions and
offered more services to customers in order to maintain client relationships. In order to survive the recent economic recessions, companies implemented significant changes to their infrastructure and operational processes throughout 2008 and 2009. These changes have resulted in improved efficiencies throughout the industry. Today providers are once again focused on growth.
Almost 90 % of survey respondents indicated that the current economic climate was having a negative impact
on their business, with 35 % characterizing the impact as "severely negative." In contrast to 2009, when virtually
all providers experienced a decline in revenues, over 70 % of respondents experienced growth in 2010. Further, nearly all respondents are forecasting growth in 2011.
To read the full report click here:
Remember the State FCRA Type Laws
Les Rosen notes in a report for JJ Keller that there are many state laws that have FCRA implications, and some are quite detailed. For example, in Massachusetts, the final adverse action letter must be in 10-point type minimum, be issued within 10 days, and use specified language. There are 20 states with their own FCRA-type rules according to Rosen:
Various states have special rules concerning:
Disclosure form for consumer
Rules for Investigative Consumer Reports
Nature and Scope letter
Disputed Accuracy procedures
Timing and notice of reports
Notification periods

7-year limit on criminal records
Arrests
Misdemeanors
First offense records
Diversion/nonadjudication programs
Expunged or sealed records
To read more click here:
Fake Resume Guide
The all new and updated Fake Resume Guide: The Machiavellian Guide to Getting the Job is ready to download now! Click here and get it now
Some of topics covered in the new guide:
How common are background checks now and how to beat them
The main reason good liars get job offers and honest people don't!
What to do if the job you're applying for requires your past W-2's
The 6 dumb mistakes people make when lying on their resume
How to rig your resume so it gets picked by the new automated Human Resources systems
Why you should lie on your resume but NOT on a job application (hint: it's a legal reason)
Why you can't afford not to lie on your resume
To read more go to http://www.fakeresume.com/
10 Red Flags Property Managers May Face During the Tenant Screening Process
As experienced property managers, we have learned to recognize these 10 "red flags" during the tenant screening process. These are the 1st 5 "red flags" we encounter while showing the property to a prospective tenant. Try to remember that theses are only "red flags" and their answers may be true, but there is a need to investigate further.
1. The prospective tenant offers more than the advertised rent and security deposit. (This is a scam that has been going on for awhile. A prospective tenant will send an email offering to pay with a cashier's check and actually write an amount larger than the cost and ask for a refund from the landlord. The landlord cashes the check, writes the prospective tenant the refund amount and then the check later goes bad.)
2. They are willing to pay all cash and need to move in right away.
3. They ask if they can do all the property maintenance because they'll be doing the property owner a big favor.
4. They say they have always owned and are "above the process"
5. They immediately speak poorly about their current landlord saying that they will not give them a good reference.
After you receive the application these are the last 5 "red flags" that we generally encounter.
To read more click here
Refusal To Re-Hire Not Retaliatory In Light Of Erratic Behavior And Threats
In an unpublished decision, the federal Sixth Circuit appeals court (covering Tennessee and other states) concluded that an employer had legitimate business reasons for refusing to re-hire a former director of a family resource center after her management function was outsourced. In Lyons v. Metropolitan Government of Nashville and Davidson County, plaintiff Jessica Lyons claimed, among other things, that the government retaliated against her for filing two complaints with the Equal Employment Opportunity Commission ("EEOC") when it twice failed to re-hire her as a guidance counselor in the months following her layoff. While the decisions not to re-hire Lyons followed closely in time after Lyons's EEOC charges, the court upheld the government's legitimate business reasons for the decisions: (1) Lyons had been "threatening in her behavior and was making questionable statements about the school system and its employees" and (2) Lyons told her therapist that she "felt like blowing up the school" (which statement was immediately relayed to the school and the government).
To read more click here:
Private Employers May Refuse To Hire Applicants Because Of Bankruptcy Filing
Under the Bankruptcy Code, a private employer may not "terminate the employment of, or discriminate with respect to employment against" people who are or who have been in bankruptcy. 11 U.S.C. § 525(b). However, this provision does not prohibit a private employer from refusing to hire an applicant because he has filed for bankruptcy, according a recent decision by the Eleventh Circuit Court of Appeals, Myers v. Toojay's Management Corp., Case No. 10-10774 (11th Cir., May 17, 2011). The court also affirmed the district court's ruling on the refusal to hire claim. Agreeing with several other federal courts, including the Fifth and Third Circuits, the court held that the plain language of the statute did not bar private employers from discriminating in hiring decisions on the basis of an applicant's bankruptcy filing.
One interesting note about the case is that Starbucks hired Myers after he had filed for bankruptcy. (Starbucks also allowed Myers to return to work after his short stint at Toojay's and his notice of resignation from Starbucks.) Apparently, unlike Toojay's, Starbucks does not have a policy of refusing to hire applicants who have filed for bankruptcy. While Toojay's policy is legal (at least, in the Third, Fifth, and Eleventh Circuits), the opinion raises the question of whether it is wise.
To read more click here:
The Dangers To U.S. & Worldwide Employers From 'Ban The Box' Legislation
To prevent job applicants with criminal records from automatic hiring rejection, cities and states are considering and already adopting so-called "Ban the Box" laws and ordinances. Among the states that have adopted such a law are Connecticut, Hawaii, Massachusetts, Minnesota, and New Mexico, and the cities of Atlanta, Baltimore, Chicago and Philadelphia. Among the states mulling such legislation are Rhode Island and Nebraska, and the city of Pittsburgh.
This Alert lauds the policy considerations behind "Ban the Box" type of legislation, but points out how it can unintentionally create impossible-hiring decisions and pose huge legal risks for employers.
To read more click here:
Welcome to the U.S. Legal Challenge Question!

As the background screening industry continues to get more competitive the firms that will ultimately succeed will be those that create competitive advantage through their people by offering continuous learning opportunities to heightened their knowledge and capabilities. We believe that having employees that are very knowledgeable about the legal landscape of background screening is essential to continued success.
We are grateful to Larry Henry, Rhodes, Hieronymus, Jones, Tucker& Gable P.L.L.C.for providing the expertise for this valuable endeavor. For information regarding the answers to the Legal Challenge Questions, please contact Larry Henry at lhenry@rhodesokla.com or (918)582-1173 or visit www.seyfarth.com.
Please choose your answer by clicking on it:
FTC Settlement Highlights the Importance of Protecting Sensitive I-9 Data in an Electronic World
Yesterday, the Federal Trade Commission (FTC) announced that it had reached an agreement with Electronic I-9 and E-Verify vendor, Lookout Services, Inc., to resolve charges that the company failed to employ reasonable and appropriate security measures to protect the I-9 data of their customers' employees following the company's highly publicized data breach in late 2009. Under the terms of the FTC settlement agreement, Lookout must implement a comprehensive information security program and obtain independent, third party security audits every other year for the next 20 years. The FTC will publish more details in the Federal Register soon and provide interested parties an opportunity to comment.
Although Lookout's I-9 data breach is fairly old news, the FTC complaint ( published here) sheds new light on the potential hazards of storing sensitive I-9 information in an unprotected manner online as well as the recommended best security practices from the FTC's standpoint. The FTC administers a wide variety of consumer protection laws which prohibit unfair and deceptive acts or practice, and so their recommendations and comments are quite telling indeed. If you are in the market for an electronic I-9 and E-Verify solution or re-evaluating your current solution, make sure you check out the complaint and read below for an analysis of data security failures which can lead to the dreaded data security breach.
To read more click here
Accurate Background Names Traci Canning Vice President of International Development
Accurate Background has seen a significant increase in the request for background screening on the global level to accommodate U.S. employers that have locations in other countries. Global background screening presents its own unique challenges and many employers are looking to U.S.-based background screening providers to provide global background screening information. Accurate Background, a global leader in the background screening industry, is pleased to announce that their Vice President of International Development, Traci Canning, has earned her second certification from the International Association of Privacy Professionals (IAPP). Traci Canning has been working in international screening for more than 10 years now.

For more information visit www.AccurateBackground.com
Innovative Enterprises Partners with The Asbury Group to Deliver Industry-Leading Technology Services
Innovative Enterprises, Inc., a strategic partner to the background screening industry and expert provider of court research information products, smart data solutions and ancillary services, today announced that it has partnered with The Asbury Group Integrated Technologies, LLC to deliver Asbury's industry-leading information technology services to members of its Screening Industry Partner Program™. Through this new partnership, Innovative's clients preparing for third-party credentialing assessments such as NAPBS Accreditation, PCI DSS preparedness, RI3PA (Experian) preparedness, FISMA Accreditation, or HIPAA certification gain preferred access to valuable Asbury Group consultative solutions designed to assess readiness from an information technology perspective. Members also gain cost-effective access to Asbury Group solutions which support their I.T. infrastructure, including data storage and virtualization, vulnerability management, disaster recovery, intrusion detection and incident response.
"We're very pleased to partner with The Asbury Group and to provide our trusted clients with direct access to Asbury's information technology and security experts," commented Clifford J. Williams, Innovative's Vice President and Chief Operating Officer. "Through this very unique partnership, our customers gain access to resources that will assist them in identifying and avoiding security vulnerabilities, achieving third-party certification and accreditation, and streamlining and enhancing their businesses."
For more information visit http://www.knowthefacts.com

First Advantage Brings Background Screening to the Bullhorn Marketplace
First Advantage, a leading provider of talent acquisition solutions, announced today the integration of its background screening solution with Bullhorn's applicant tracking and customer relationship management software. Staffing and recruiting professionals can now screen candidates from directly within Bullhorn, taking advantage of a wide range of tools including criminal checks, employment and education verifications, licensing and sex offender checks, and much more. "Seamlessly passing information between Bullhorn and the First Advantage
To read more click here
HireRight Announces New Portal For Employment Screening Compliance Information
HireRight , a leading provider of employment screening solutions, announced HireRight Compliance Central™, a new online content portal designed to help keep customers informed of legislation and regulations that may impact their employment screening and employment eligibility programs. HireRight Compliance Central assists employers in maintaining compliance and communicating legislative changes to their organizations.
"Employers have long been looking for a source that brings together this type of information to help them stay current with the rapidly changing laws and regulations that may directly affect their hiring policies and procedures," said Mike Petrullo, president and chief executive officer at HireRight. "HireRight Compliance Central helps fill that need by providing some of the latest compliance information and news in a simple, intuitive, user-friendly environment." HireRight Compliance Central is an online resource available through award-winning employment screening solution HireRight Enterprise™, HireRight Professional™ and the new HireRight DAC Edition™. It features federal and state legislative news and alerts, expert legal commentary, educational tools, compliance templates and forms, and access to referral legal support. Topics covered within HireRight Compliance Central include legislation and regulations related to employment background checks , immigration and E-Verify , discrimination and harassment, privacy, labor law, and industry-specific regulations.
To read more information regarding HireRight Compliance Central can be found at www.hireright.com .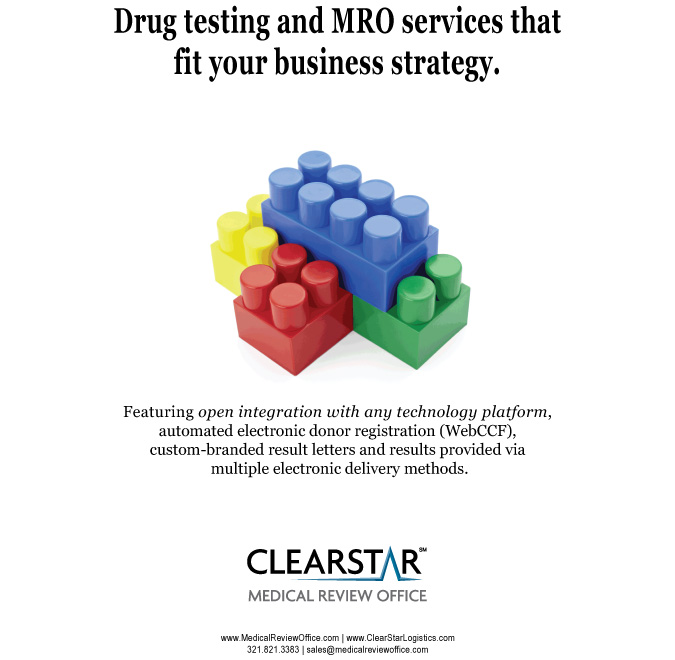 International Recruitment Drops
International recruitment has fallen, according to the latest Antal Global Snapshot. The snapshot shows current hiring across the globe fell from 57% in September to 50% now. But the number of organisations intending to cut headcount had dropped by 7% to 16%, indicating that the dip in recruitment activity is largely down to companies retaining their staff.
To read more http://www.recruiter.co.uk/1008773.article?cmpid=REC01&cmptype=newsletter&email=true
Forcasters Lower Economic Growth Estimates
U.S. real gross domestic product will grow at an annual rate of 3.2 percent this quarter - down from previous estimates of 3.5 percent, according to 44 forecasters surveyed by the Federal Reserve Bank of Philadelphia in its quarterly survey of professional forecasters. The forecasters also predict slower real GDP growth over the next four years. Real GDP will grow 2.7 percent in 2011, down from an estimate of 3.2 percent in the last survey. The forecasters lowered their previous real GDP growth estimates for the coming years to 3.0 percent in 2012, 2.8 percent in 2013, and 3.3 percent in 2014.
The U.S. unemployment rate for 2011 will be 8.7 percent, the forecasters predict. Unemployment will continue to fall in the coming years to 8.1 percent in 2012, 7.5 percent in 2013, and 7.0 percent in 2014.
To read more click here:
ADP: Private Sector Adds 179,000 Jobs
Private-sector employment rose by 179,000 in April on a seasonally adjusted basis, according to the national employment report released today by Automatic Data Processing Inc. (NYSE: ADP). Today's report indicates labor market conditions continued to improve in April, but only at a moderate pace. Employment in the service-providing sector rose by 138,000 in April, the segment's 16th consecutive monthly gain, according to the report. The goods-producing sector added 41,000 jobs.
"Today's ADP National Employment Report shows that labor market conditions continued to improve in April, but only at a moderate pace," said Joel Prakken, chairman of Macroeconomic Advisers LLC, which developed and maintains the monthly report. "Employment in the nonfarm private-business sector rose 179,000 from March to April on a seasonally adjusted basis, which is close to consensus expectations both for today's report and for Friday's jobs number from the Bureau of Labor Statistics."
Source: http://www.realclearmarkets.com
STOP STRUGGLING WITH WRITING AND PUBLISHING YOUR NEWSLETTER:
We can help you have a high quality e-newsletter to help nurture your relationship with your clients and attract new clients. Our customized newsletter service will take over your newsletter task or create a new one for you. We can manage the creation of your newsletter for you.
We are constantly researching information to use for The Background Buzz and you can put our research to use for you. Using the information rich content from The Background Buzz (minus the ads and competitors information) we will create a custom newsletter for you.
Use your staff's time to do more valuable work and save all the hassle of researching or writing articles, formatting and managing all the other ezine tasks with our customized ezine process.
Contact Barry Nixon at 949-770-5264 or at wbnixon@aol.com for more information.
Sponsored by:
Public Record Update
By Mike Sankey, May, 2011
New Jersey Begins Release of New Driver License Document
The New Jersey Motor Vehicle Commission recently announced the phase-in of their new Enhanced Digital Driver's License. The new document is more secure and made with tamper-evident material. One noticeable change is that the cardholder name is formatted on two lines, the last name on the top and first name below. Also the position of the photo moved for drivers under 21 years of age. The larger photo is still on the left side but now half way up the document. Starting in 2012 after the MVC computer system is fully implemented, drivers will be given the option to renew either by mail or over the web.
See www.state.nj.us/mvc/PressReleases/archives/2011/051111.htm for further details.
Reprinted with permission of BRB Publications, Inc.
To read the full article click here :
National Drug And Alcohol Database Included In Senate Bill
Despite long standing drug and alcohol testing requirements, some commercial drivers continue to drive 18-wheelers and buses even after testing positive. Factors contributing to this problem include applicants who do not report their drug testing history to new employers, carriers who do not fully complete background checks, and self-employed drivers who fail to remove themselves from service. According to recent studies, out of 3.4 million drivers on the road, about 68,000 drivers tested positive for drug use.
The Safe Roads Act would require medical review officers, employers, and service agents to report positive results from drug or alcohol tests to the Federal Motor Carrier Safety Administration; and would require employers to check the database prior to hiring prospective employers, leading to better hiring decisions and decreased employee liability. The bill would also provide privacy protections and employee rights of action.
To read more click here
THE WASHINGTON REPORT BY MONTSERRAT MILLER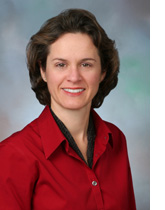 Montserrat Miller is a Partner with the law firm Arnall Golden Gregory, LLP and is based in Washington, DC. Ms. Miller's practice focuses on privacy and immigration compliance, as well as representation before Congress and federal regulatory agencies such as the Federal Trade Commission, Equal Employment Opportunity Commission, Consumer Financial Protection Bureau and the Department of Homeland Security.
You can contact Monterrat at Montserrat.Miller@AGG.com or visit http://www.agg.com/Contents/Home.aspx
Credit Scores and When Disclosure Of Such Is Required
The Dodd-Frank Wall Street Reform and Consumer Protection Act (P.L. 111-209) ("Dodd-Frank Act"), which passed last year is bringing about many changes, including greater disclosure of "credit scores". Recently, I co-authored an Arnall Golden Gregory LLP Client Alert on this topic with my colleague Kevin Coy. You will find the Client Alert on my firm's webpage under Publications. A brief overview of the Client Alert follows.
The Dodd-Frank Act amends the Fair Credit Reporting Act ("FCRA"), 15 U.S.C. § 1681 et. seq., to require any person (not only creditors) that uses a credit score to take an adverse action against a consumer to make additional disclosures to consumers as part of the adverse action notice already required by FCRA Section 615(a). This new requirement is scheduled to become effective on July 21, 2011, which has been established as the "designated transfer date" for the transfer of functions under various consumer protection laws, including the FCRA, to the new Consumer Financial Protection Bureau ("CFPB"). While the new requirement does not take effect until July, users of credit scores need to consider whether they have any obligations in advance so that any necessary changes can be made to adverse action notices and related processes by the effective date in July.
To read the full article click here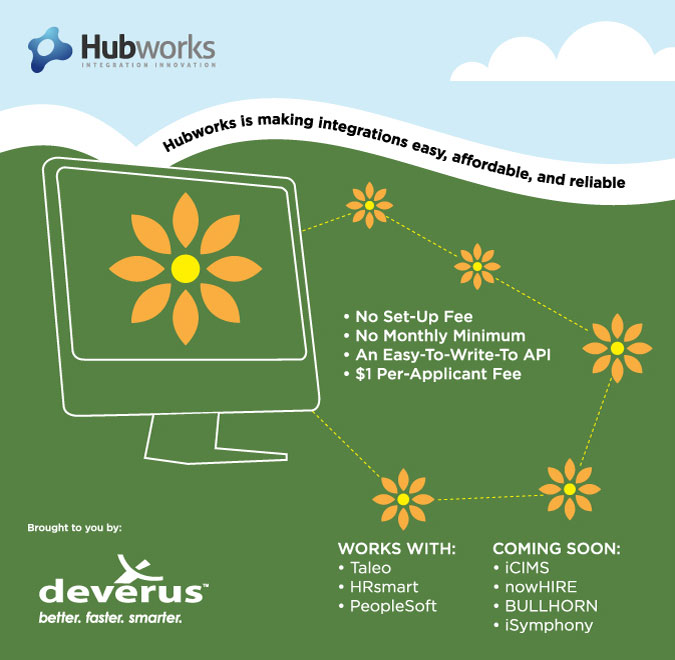 One Site! Many Suppliers!

Looking for the Top Suppliers in the Industry? Need to find a new Supplier?
Visit our VENDOR SHOWCASE which features suppliers to the Background Screening Industry.
New! Winter 2011 Directory of Suppliers Now Available - Click Here!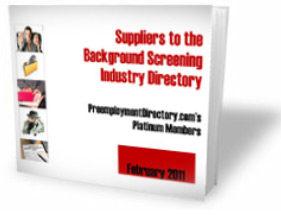 Welcome and Bienvenue to the
International Legal Challenge Question!

Sponsored by: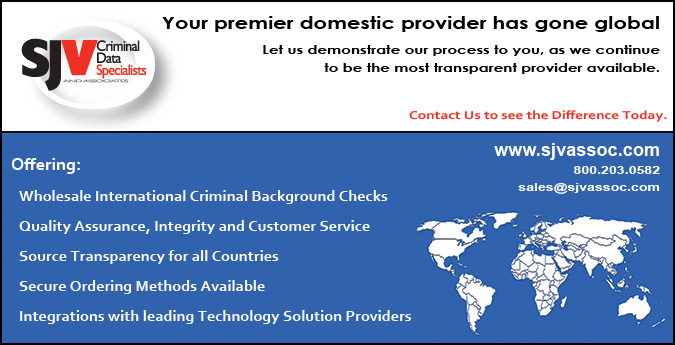 Most industries and firms now compete in a global marketplace which is continuing to increase the need for background checks for new hires that will reside in another country or that are being hired from another country. Commensurate with this growth in background checks is the need to understand the myriad of data protection, privacy, human rights and local laws that govern the practice of conducting background checks. To help background screening firms around the world to further enhance their knowledge we have launched this International Legal Challenge.
We are grateful to Brian Arbetter a Partner with the global law firm of Baker & McKenzie LLP for providing the question and answer to the questions in the International Legal Challenge. Brian is based out of the Firm's Chicago and San Diego offices. His practice focuses on international law issues, with particular emphasis on labor and employment, as well as workplace privacy. For information regarding the answers to the International Legal Challenge questions, please contact Brian at brian.arbetter@bakermckenzie.com.
Please Choose One of the Following Answer in Response to the Question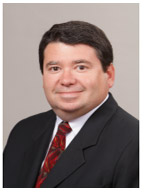 Late last year, Mexico enacted the Federal Law for the Protection of Personal Data in Control of Private Persons. Under this Law, which of the following are the only activities regulated?
C. Collection, Storage and Disclosure; or
D. Collection, Use, Storage and Disclosure.

For information on sponsoring The International Legal Challenge Question please Click Here
International recruitment drops
International recruitment has fallen, according to the latest Antal Global Snapshot. The snapshot shows current hiring across the globe fell from 57% in September to 50% now. But the number of organisations intending to cut headcount had dropped by 7% to 16%, indicating that the dip in recruitment activity is largely down to companies retaining their staff.
To read more http://www.recruiter.co.uk/1008773.article?cmpid=REC01&cmptype=newsletter&email=true
Animal Rights Extremism In Europe - Where Are We Now?
Animal rights extremism includes clearly biomedical research, fur, intensive farming, meat, greyhound and horse racing, hunting and in fact anything to do with animals can result in a protest campaign. The last two to three years have seen what can only be described as serious, organised criminality, where companies have not only been demonstrated against, but have suffered serious attacks involving the use of incendiary devices, other arson attacks and the personalisation of targeting against senior management. In total in 2009-2010 there have been 27 attacks in 7 Member States, 11 of which involved arson or incendiary devices being used. Small scale demonstrations continue against all the causes mentioned above. Other criminal activity continues and there may well be further infiltration and subsequent exposés of activity within research laboratories. In addition, leading activists in the UK are now being released from lengthy prison sentences, and whilst there is a relatively low level of animal rights activity this may now change. It would seem, therefore, prudent to mitigate this threat.
Companies and organisations need to be informed in respect of what they are doing that may make them a target for extremism, and what the activists are doing. This understanding of the threat allows the risk assessments to be considered and any contingency plans to be tested. If you are undertaking research, I would suggest an effective way of mitigating the threat of infiltration and exposé is to ensure the welfare of your research animals is first rate and that you publish on your website and in other corporate literature exactly what you are doing. Having a robust infiltration prevention plan including extensive pre-employment screening and interviewing and selection skills is also essential. This should ensure there can be no shocks or surprises. Finally, you should always liaise with your local police.
To read more http://www.agenda-security.co.uk/Animal-rights-extremism.asp
China Draft Rules Propose That Chinese Employee Data Cannot Be Stored Overseas
China has not established comprehensive and systematic personal information protection legislation. The PRC Constitution and the General Principles of the Civil Law of the PRC (1986) both refer vaguely to certain personal rights, but privacy is not expressly provided in them. The Tort Liability Law (2009) does refer to privacy, but (with the exception of medical information) it doesn't specifically define the types of information that must be kept private. These laws were enacted by the National People's Congress (NPC) and are supported by various administrative regulations enacted by the ministries. For years, China has been discussing and working on a draft Personal Information Protection Law, and a draft was made available internally among the authorities in 2005, but there is no schedule for promulgation of this law.
The Ministry of Information and Industry of China (MIIT) has published a draft document called Information Security Technology - Guide for Personal Information Protection (the "Draft Guide"). If the Draft Guide is eventually enacted, it will be enacted by the Administration for Quality Supervision, Inspection and Quarantine (AQSIQ) and the Standardisation Administration of China ( SAC). It will not be enacted by the MIIT itself, because it is written in the form of an industrial standard, which fall into the scope of authority of AQSIQ and SAC. It will, however, have legal force.
To read more click here
French Data Protection Authority Increases Compliance Inspections of U.S. Companies
The French Data Protection Authority, La Commission Nationale de l'Informatique et des Libertéswill do more inspections of companies and organizations in order to ensure that the transfer of data internationally complies with French and European Union data privacy regulations-and specifically of U.S. companies enrolled in the U.S.-E.U. Safe Harbor Program."CNIL wants to ensure that U.S. companies that have joined Safe Harbor respect the principles of data protection for data transfers from the European Union," said the independent administrative authority in a statement (in French) from April 26. CNIL hopes to complete at least 400 inspections this year, a third more than it attempted in 2010, according to the document.
To read more click here
News from Hong Kong: Major Credit Agency Passes Test of Privacy Commissioner But Deficiencies Noted
In Hong Kong, the Privacy Commissioner for Personal Data recently exercised his rights under Section 36 of the Personal Data (Privacy) Ordinance and conducted an inspection of the data system of TransUnion Limited, Hong Kong's major credit reference agency. While the inspection did not reveal any major data breaches or issues, the Commissioner has reported deficiencies in TransUnion's personal data system and made a number of recommendations for improvement.
To read more click here
Offshoring: Preparing for India's Proposed Privacy Rules
The Indian government has taken a step toward creating a comprehensive set of data protection rules to safeguard privacy. The draft regulations, which deal with the protection of personal information, are more stringent than either the Gramm-Leach-Bliley Act in the U.S. or the EU Directive in Europe and would create new requirements for companies that outsource to service providers in India or maintain their own operations there, say Miriam H. Wugmeister, partner in the law firm Morrison Foerster and Cynthia J. Rich, senior international policy analyst with the firm.
The new rules are intended to showcase a new commitment by India to rigorously protect data, but they could dampen offshore outsourcing business. Most notably, prior written consent will be required-without exception-to collect and use sensitive data about Indian citizens and about any person who's personal information is collected within the country.
To read more click here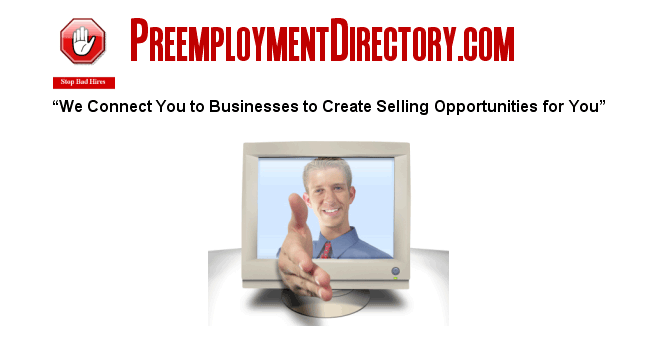 We Specialize in Promoting the Products and Services of businesses in the Background Screening Industry.
Click on the specific Marketing Portfolio above that fits your business.
The Netherlands Needs A Privacy Watchdog With Sharper Teeth
The Netherlands needs a privacy watchdog with sharper teeth to make sure government, companies and individuals are more careful with people's personal details, Jacob Kohnstamm, head of the privacy watchdog CBP, said on Wednesday. 'There are almost limitless options to store and process information, Kohnstamm said at the publication of the CBP's annual report. And, the increase in digitalisation and globalisation make it increasingly difficult to keep abreast of everything being done to private information.
To read more click here
Scotland Sees Labour Market Improve In April
April's Bank of Scotland Report on Jobs has signalled continued improvement in the Scottish labour market. Both permanent and temporary staff appointments rose in April due to greater demand from clients, while temporary contract candidate availability rose, but permanent staff availability remained unchanged. Donald MacRae, chief economist at Bank of Scotland, says: "The latest Report on Jobs shows a further improvement in the Scottish labour market. The number of people placed in to permanent positions increased for the seventh consecutive month, while demand for permanent staff rose markedly in April, with recruitment consultants registering a larger number of vacancies. All eight employment sectors registered greater demand for permanent staff in April.

To read more click here
Criminal Records From South Africa
Criminal records from South Africa should entail a search of the SA Criminal Records Centre (KrimineleRekordSentrum). The Criminal Records Centre is operated by the South African Police Services (SAPS). There are 91 branches of the CRC across South Africa. The Criminal Records Centre currently holds information relating to an estimated 6.5 million individuals. The Criminal Records Centre maintains records of criminal convictions for an indefinite period. If all your getting in return as a result is a narrative result then chances are you are only getting a local individual agency check.

In 2002, the Automatic Fingerprint Identification System (AFIS) was implemented by the CRC in South Africa. The AFIS (similar to the U.S. version) is a national, computerized system maintained and used by the police. It contains comprehensive and up-to-date fingerprint data, including historical records. All searches in connection with criminal records disclosure are conducted using fingerprint analysis at the CRC in Pretoria.

A prospective US employer can submit an application to the CRC only via an accredited pre-employment screening agent. Individuals are provided with a Police Clearance Certificate if they have no offences registered against their name. The search is national scope.

To read more click here
INTERNATIONAL: PROFESSIONAL WORKSHOPS AND ASSOCATION CONFERENCES

Featured Course:
Introduction to Data Protection, 1 June, 2011, London,
http://privacylaws.com/templates/EventPage.aspx?id=1659
( Click Here to View full list of 2011 Events ) - Updated Monthly
ADVERTISERS IN THIS EDITION

| | | | |
| --- | --- | --- | --- |
| | | | Background Screening Jobs |
Visit the Job Board for the Employment and Tenant Screening Industry. Here you will find resumes of people with industry experience and employers seeking applicants with experience in Employment and Tenant Screening and related businesses.
www.backgroundscreeningjobs.com

UPCOMING CONFERENCES, COURSES & EVENTS
2011 Events ( Click Here to View full list of 2011 Events ) - Updated Monthly
SHRM State Conferences, visit http://www.shrm.org/Conferences/StateAffilliateConferences/Pages/default.aspx
Drug and Alcohol Testing Industry Association (DATIA), 2011 Training Course Schedule, visit
http://datia.org
SAPAA Training Institute Learning Events, http://www.sapaa.com/
CUPA-HR Conferences: http://www.cupahr.org/
World Federation of People Management Associations, Events, http://www.wfpma.com/events/byregion.asp