BACKGROUND SCREENING NEWS
Pam Devata Discusses Employer Use of Credit History as a Screening Tool at EEOC Hearing
Pam Devata, a partner in the Labor & Employment department of Seyfarth Shaw LLP, who focuses her practice
on issues related to the Fair Credit Reporting Act (FCRA) and state laws effecting background screening,
testified at EEOC hearing on use of credit history for employment purposes. Pam said "While some have argued
that additional restrictions are needed with respect to the use of credit in employment, I believe that adequate protections are already in place with respect to an employer's use of credit reports for employment purposes.
The Fair Credit Reporting Act, 15 U.S.C. § 1681 et seq., the Bankruptcy Code, 11 U.S.C. § 101 et seq., Title VII,
42 U.S.C. § 2000e et seq., and state laws all protect consumers' rights," said Devata. She explained that, "Most notably, the FCRA has very stringent and detailed procedures that employers must follow before they use credit reports in whole or in part in making hiring or other employment decisions." "In my experience, employers rarely,
if ever, make hiring decisions based on information in a credit report without giving an applicant the opportunity
to explain the information on the report," she added.
"Credit checks can be a useful tool for employers because they provide a variety of information that cannot
otherwise be confirmed by an employer and because they are viewed as a valid indicator of a person's judgment
and potential risk to the company," Devata explained. "Employers are also extremely cognizant about possible claims of negligent retention and negligent hiring - a main reason they conduct employment screening in the first place."
For more information Click Here
New E-Verify User Manuals for Employers, Their Agents, and Federal Contractors
U.S. Citizenship and Immigration Services (USCIS) has released new E-Verify User Manuals for Employers, Employer E-Verify Agents, and Federal Contractors. The new manuals reflect changes to the E-Verify website
and offer additional guidance and clarification.The new User Manuals provide step-by-step instructions on how
to enroll in the E-Verify system and verify an employer's workforce. It also details actions employers should take after receiving a tentative or final USCIS non-confirmation notification regarding an employee's employment eligibility. Also, the User Manuals describe how employers can create case reports and password-protect their
E-Verify account.
For more information go to: http://www.jacksonlewis.com/resources.php?NewsID=3422
2010 NAPBS Mid-Year Meeting Recap
By Evan Zatt
The total count of attendees at this mid-year conference was 294. That is up from 249 attendees at last year's mid-year conference in Atlanta. For those of you who like percentages, this year's attendance was up 18%. There were 32 exhibitors, down by one booth exhibitor from last years' show.

One of the highlights of the conference was the introduction of the first CRAs to become NAPBS accredited. From what I hear, the process was very long and very thorough, so I congratulate all the companies who can say they have completed the accreditation process. The next major announcement for companies who have passed the accreditation process will be at the 2011 Annual NAPBS show in Denver, CO. If you have not looked into what it takes to become accredited, go onto the NAPBS website and it will have everything you need to get the process started.
To read the full report go to: http://bergconsulting.site.aplus.net/id96.html

Eighth Circuit Court Of Appeals Dismisses Race Discrimination Claim Based On Employer's Established Policy Regarding Criminal History Checks
The Eighth Circuit Court of Appeals recently dismissed a race discrimination case based on the employer's
criminal records policy (EEOC v. Con-Way Express Inc., 09-2926-2930 (8th Cir. Sept. 22, 2010)). Con-Way
Express had an unwritten but established policy of not hiring applicants with theft-related convictions. The
applicant disclosed on her application that she had two misdemeanor shoplifting convictions. Based on
those convictions, Con-Way Express chose not to hire the applicant. The EEOC sued on behalf of the
applicant, claiming that Con-Way Express had discriminated against her based on her race.
To read the full article Click Here:
Innovative Enterprises And ISS Announce The Integration of The Innovative Data Solutions™ Product Suite
Innovative Enterprises, Inc., a strategic partner to the background screening industry and expert provider of court research information products, smart data solutions and ancillary services, and ISS, a leader in providing web applications and custom development services for background and resident screeners, today announced the integration of the Innovative Data Solutions™ suite of products with the ISS platform.Innovative's market-leading products include solutions covering the entire screening spectrum, including NCIS™, OffenderScan™, Sentinel™, SafeGuard™ and FACT™, as well as a full line of enhanced jurisdictional search products and services. Through
its Screening Industry Partner™ program, Innovative works directly with background screening professionals to
build and strengthen their businesses.

For more information go to:http://www.knowthefacts.com or www.issnetwork.com.
Innovative Enterprises Launches Validate-IE™Enhanced Employment Validation Solution
Innovative Enterprises, Inc., a strategic partner to the background screening industry and expert provider of court research information products, smart data solutions and ancillary services, today announced the official launch of Validate-IE™, an enhanced employment validation solution capable of discovering previous employers that job applicants may have failed to disclose. Traditional methods of verifying previous employment rely upon the
applicant to self-disclose their employment history, making it all-too-easy for candidates to omit employers they
may not want you to know about. Validate-IE™ returns both employment and salary information directly from the Internal Revenue Service as reported on the applicant's W-2s, usually within 48 to 72 hours.Clifford J. Williams, Innovative's Vice President and Chief Operating Officer, said "We believe that Validate-IE™ will fundamentally change the way that employment verification is accomplished."

Validate-IE™ is not sold directly to employers but is instead available through Innovative's carefully-selected
network of Screening Industry Partners™.
For more information go to: http://www.knowthefacts.com
Welcome to the Legal Challenge Question!

As the background screening industry continues to get more competitive the firms that will ultimately succeed will be those that create competitive advantage through their people by offering continuous learning opportunities to heightened their knowledge and capabilities. We believe that having employees that are very knowledgeable about the legal landscape of background screening is essential to continued success.
We are grateful to Pam Devata, Seyfarth Shaw LLP for providing the expertise for this valuable endeavor. For information regarding the answers to the Legal Challenge Questions, please contact Pamela Devata at Seyfarth Shaw LLP at pdevata@seyfarth.com or 312-460-5000 or visit www.seyfarth.com.
Please choose your answer by clicking on it:
ANNOUNCEMENTS - Continued
USIS Hires Cheryl Cohen As CIO To Lead IT Programs
Cheryl Cohen has joined USIS, an Altegrity company, as Chief Information Officer (CIO), reporting to Bill Mixon, USIS president and CEO. Ms. Cohen has 26 years of experience in information technology, with the last 13
years at ManTech International and DynCorp. In her most recent position she was VP, Information Systems, for ManTech. "Cheryl has significant experience in leading information technology teams, and her knowledge in government contracting will help us continue to grow USIS and the solutions we can offer our government customers," said Mr. Mixon. "She will positively impact the success of our IT programs, which are a key element
of the comprehensive solutions we offer to our customers."

To read the full article go to: http://www.altegrity.com/Media-Detail.aspx?dpid=169
Information Theft at Global Companies Surpasses All Other Forms of Fraud for First Time
Theft of information and electronic data at global companies has overtaken physical theft for the first time,
according to the latest edition of the Kroll Annual Global Fraud Report . This year's study shows that the amount
lost by businesses to fraud rose from $1.4m to $1.7m per billion dollars of sales in the past 12 months - an
increase of more than 20%. The findings are the result of a study commissioned by Kroll with the Economist Intelligence Unit of more than 800 senior executives worldwide. While physical theft of cash, assets and
inventory has been the most widespread fraud by a considerable margin in previous Global Fraud Reports, this year's findings reveal that theft of information or assets was reported by 27.3% of companies over the past 12 months, up from 18% in 2009. In contrast, reported incidences of theft of physical assets or stock declined
slightly from 28% in 2009 to 27.2% in 2010. According to the 2010 survey, 88% of companies said they had
been the victim of at least one type of fraud during the past year. Of the specific countries analyzed, China is
the top market in which companies suffered fraud with 98% of businesses operating there affected. Colombia
ranked second with a 94% incidence of fraud in 2010, followed by Brazil with 90%.
The fourth Kroll Annual Global Fraud Report includes a full detailed industry analysis across a range of fraud categories and regions. To obtain a copy please visit www.kroll.com/fraud
To read the full article go to: http://www.altegrity.com/Media-Detail.aspx?dpid=175
Vladeck Presents Vision for Future Privacy Protection
David Vladeck, Director of the Division of Consumer Protection at the Federal Trade Commission, recently spoke
at the IAPP Privacy Academy in Baltimore, and offered the FTC vision for future privacy protection.
Here are some highlights:
FTC will continue to bring cases to ensure that companies reasonably ensure safeguards for consumer privacy
FTC will bring more cases involving pure privacy protections, in addition to data security cases, building
on the Sears case. "You can expect more cases like that in the future." (This suggests a greater focus
on how notice and choice is given and the degree to which privacy options are implemented, such as in
the recent US Search enforcement). "Consumer choice must control."
We will be focusing our efforts on new technologies, such as our enforcement in the Twitter case. FTC
has hired new technologists and has created a mobile lab to address smart phones and mobile apps.
There will be increased international cooperation on privacy, as evidenced by the Global Privacy Enforcement Network (GPEN) announced last week. Recent cooperation brought down the latest spam operation in the world, resulting in a 25% drop in spam worldwide,
Vladeck added "My vision for consumer privacy in 2011 in beyond: In my privacy utopia, companies are building
in privacy from the start; consumers have access to information about privacy; the FTC continues its enforcement regime, with the help of consumer watchdog organizations. The time for companies using trial and error to
protect privacy should come to an end."
To read the full article go to: http://www.hldataprotection.com/2010/09/articles/events/vladeck-presents-vision-for-future-privacy-protection-at-iapp-academy/index.html
One Site! Many Suppliers!

Looking for the Top Suppliers in the Industry? Need to find a new Supplier?
Visit PreemploymentDirectory.com's VENDOR SHOWCASE which features suppliers to the Background Screening Industry (go to www.PreemploymentDirectory.com, click on 'Click Here' and then scroll down to Vendor Showcase for Background Screening Industry Suppliers)
New! Directory of Suppliers Now Available - Click Here!
DRUG TESTING/SUBSTANCE ABUSE
Employer Testing of Applicant for Substance Not Approved by State is Willful Violation of Law
A federal court in Oklahoma has held that an employer willfully violated the state's drug testing law, making it liable for damages, after it denied employment to an applicant for testing positive for a drug that is not among those listed in state regulations as approved for employment substance abuse testing. Creekmore v. Pomeroy IT Solutions, Inc., No. 10-CV-0091, 2010 U.S. Dist. LEXIS 97296 (N.D. Okla. Sept. 16, 2010).
The employer, Pomeroy IT Solutions, was required by one of its customers, a pharmaceutical company, to conduct pre-employment drug testing when hiring employees to work for that customer. Pomeroy must test employees for amphetamines, barbiturates, cocaine, marijuana, opiates, phencyclidine, benzodiazepines, methadone and propoxyphene. The plaintiff, Elena Creekmore was hired by Pomeroy to work for the customer and was required to submit to a pre-employment drug test. She tested positive for Phenobarbital, a barbiturate. As a result, Pomeroy terminated her employment.Creekmore brought suit. She alleged that her termination for the positive test result constituted a willful violation of the Standards for Workplace Drug and Alcohol Testing Act, 40 Okla. Stat. §§ 551-565 ("Testing Act"), because Phenobarbital is not a substance that employers are permitted to test for under regulations promulgated by the Oklahoma State Department of Health ("OSDOH"). Pomeroy argued that it was unaware of the OSDOH regulations and that it was just following its customer's instructions to drug test employees for barbiturates.
To read the full article: http://www.jacksonlewis.com/resources.php?NewsID=3428
Prescription-Drug Use An Issue For Employers
The news, delivered by phone, left Sue Bates aghast: She was losing her job of 22 years after testing positive
for a legally prescribed drug. Dura Automotive Systems had changed the policy at its plant to test for certain prescription drugs as well as illicit ones. The medication that Bates was taking for back pain - hydrocodone, a narcotic prescribed by her doctor - was among many the auto-parts company suddenly had deemed unsafe.
Dura's implementation of the drug tests coincided with its participation in Tennessee's Drug-Free Workplace Program, which provides incentives that include lower workers' compensation insurance premiums.
"I don't think it should end the way it did," said Bates, an assembly-line worker who has sued Dura for
discrimination and invasion of privacy. "You tell somebody you lost your job because you're on prescription medication and they're like, 'Yeah, right.' "
Americans' growing reliance on drugs for pain, anxiety and other maladies suggests many are reporting to work
with potent drugs in their systems, and employers are grappling for ways to address that. What companies
consider a pursuit of a safe workplace is drawing complaints from employees who cite privacy concerns and
contend they should not be fired for taking legal medications, sometimes for injuries suffered on the job.
To read the full article go to: http://seattletimes.nwsource.com/html/nationworld/2013250395_workdrugs25.html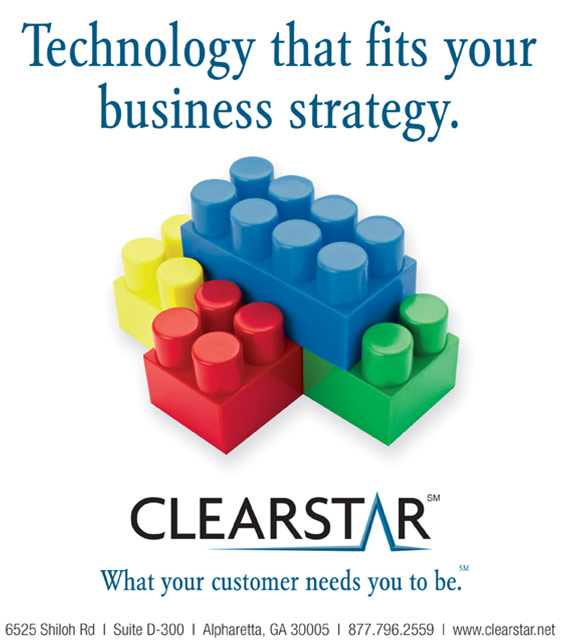 Slow and Steady Growth in Hiring Is Expected in October
HR professionals in the U.S. private sector report that their organizations will experience incremental gains in
hiring in October, and layoffs will likely be minimal, according to the Society for Human Resource Management's (SHRM) Leading Indicators of National Employment (LINE) survey for October 2010.
Hiring expectations improve in October
Manufacturing and service-sector companies are expected to bring on more workers in October compared
with a year ago, but hiring activity has slowed in recent months.
The search for high-level talent gets more difficult
Although the increase was small, more HR professionals reported a rise in recruiting difficulty in September compared with a year ago.
For more information go to:
http://www.shrm.org/Research/MonthlyEmploymentIndices/line/Documents/LINE%20October%202010.pdf
How Arrest Record Screening Fails to Fight Crime and Impedes Fair Housing
Landlords and local housing authorities should stop using arrest records to screen tenants. Bans on tenants with past arrests simply do more harm than good. They give people a false sense of security against crime, and they deprive disproportionately more racial minorities of needed rental housing for nothing more than an unproven accusation. Housing does not become safer just because people with arrest records are banned. Reducing crime requires something that predicts future criminal activity. But arrest records do not work because, as courts have
long recognized, they can't even indicate past criminal activity reliably. According to the U.S. Supreme Court, "
[t]he mere fact that a man has been arrested has very little, if any, probative value in showing that he engaged in
any misconduct," even outside the context of a criminal trial. Another federal court has referred to arrest records simply as "gutter rumors when measured against any standards of constitutional fairness to an individual." An
end to this practice will require the help of the U.S. Department of Housing and Urban Development (HUD) and
the Civil Rights Division of the U.S. Department of Justice (DOJ).
To read the full article go to:
http://www.huffingtonpost.com/marie-claire-tranleung/how-arrest-record-screeni_b_770464.html
Tenant database 'invades privacy'
Virtual Manager is a new service from TICA, the largest tenant database company in Australia. It allows agents
to register their tenants' details and receive an email notifying them when the tenant makes an application to
move elsewhere. Chris Martin, a senior policy officer with Tenants NSW, said ''It's not the traditional risk management exercise where you're screening a tenant,'' he said of the new service. ''This is all about agents
getting tip-offs about what their current tenants are doing.'' ''We believe this service is a gross invasion of
people's privacy, and the potential for abuse is high,'' he said.
The Minister for Fair Trading, Virginia Judge, would not comment on the program yesterday but said that the government was tightening the regulation of databases to ensure they were only used to screen out problem
tenants.
To read the full article go to: http://www.blacktownsun.com.au/news/national/national/general/tenant-database-invades-privacy/1973423.aspx





How Long have you been in the background screening industry and what led you to join the industry?

I have been in the background screening industry since joining HRPLUS as Vice President and General Counsel in 1998. I was intrigued by the industry's explosive growth, its relative lack of maturity, and the way technology was beginning to fundamentally alter it.

If you could meet any one regardless of whether the person is alive or not who would you want to meet and why?

Thomas Jefferson, because I think it would be an incredibly interesting conversation. At least for me.

What is an accomplishment that you are especially proud of?

The opportunity to lead an organization and group of people of ClearStar's caliber.

What is important about your company that it is important for people to know?

We are fundamentally different. Our DNA is better. Our vision is clearer. Our direction is stronger. Our technology is more robust, more flexible, and more open. For example, our clients have access to our front end via an internet based open standard. This allows a fully customizable end-user experience. Many of our most innovative clients - we call them "ClearStar Innovators" - have embraced this open architecture. Clients have built job boards, direct applicant entry portals, their own applicant tracking systems (ATS), and other technology-based differentiators on top of our technology. Others have integrated with ATS and HRIS directly, independent of the ClearStar development group.

This is powerful stuff.

If you had a Crystal Ball and could look into the future what do you see happening in the background screening industry 10 years from now?

I see significantly fewer companies operating solely in the background screening space. Background screening companies will either evolve into or be acquired by, companies that provide more comprehensive human capital management solutions. This has already started to happen. The pace of this change will only accelerate. The value of a background check as a stand-alone service will diminish as it becomes merely a single component of the larger applicant sourcing, recruiting, screening, hiring, and on-boarding processes.

I also see the international background screening industry maturing and becoming more regulated, as globalization continues. It will become increasingly difficult for even the smaller domestic background screening companies to ignore international screening.

Company Information:



President



Education:


JD - University of Colorado Law School

BA - Long Island University



Hobbies:


Snowboarding

Soccer

Politics



Entertainment Interests:


Favorite Musical Group or Artist:
Anything but country

Favorite Sports Team:

Colorado Buffaloes

Favorite Food:

Sushi



Favorite Vacation:


Location:
The Rocky Mountains in winter

Why Favorite:
Powder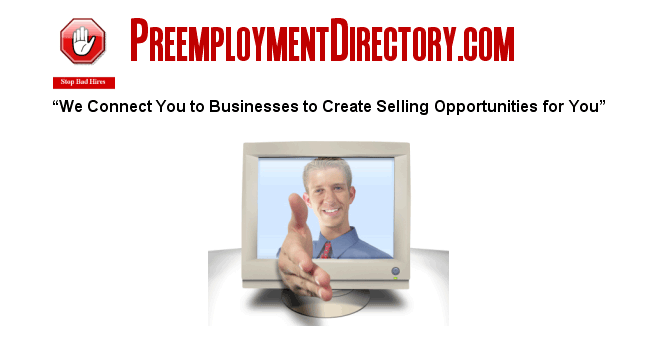 We Specialize in Promoting the Products and Services of businesses in the Background Screening Industry.
Click on the specific Marketing Portfolio above that fits your business.
New RSA, SBIC Report Provides Guidelines For Businesses In 'New Era' Of Compliance
Data protection laws are expanding worldwide and cracking down on the way businesses protect electronic information, a new report published this week says. "A New Era of Compliance: Raising the Bar for Organizations Worldwide," written by RSA and the Security for Business Innovation Council (SBIC), analyzes how new legislation and more legal muscle behind regulations are forcing businesses to change how they approach compliance. The report highlights how tougher enforcement, more data breach notification laws emerging around the globe, more prescriptive regulations, and increasing requirements for making enterprises responsible for the security of their
data even when a business partner handles it are requiring businesses to look at compliance as a strategy, not
just a necessary evil.
The report is available for download here.
To read the full article go to: http://www.darkreading.com/security/management/showArticle.jhtml?articleID=227701206
Big Changes in EU Privacy Law Coming?
Out of Brussels comes the news that the European Commission has circulated a document containing a draft strategy for improvements in data protection, including a long-awaited set of proposals for revamping of
the EU Data Protection Directive. The proposals are prompted by the changes in technology and changes in
the ways in which people share information since the adoption of the Directive in the 1990's. It appears that the Commission intends to propose changes in the law and non-legislative steps to bring about the changes that are being discussed. According to Bloomberg, "[c]hanges could be made to the document before regulators discuss
it on Dec. 4. They will then ask for support from national governments and EU lawmakers before they draw up
draft legislation in mid-2011."
To see the key components of the proposed changes go to: http://www.hldataprotection.com/2010/10/articles/international-compliance-inclu/big-changes-in-eu-privacy-law-coming/index.html
Europe - Economic Recovery In The EU Strengthened In Q2 2010
According to the European Commission's latest economic forecast, the European Union economy, while still
fragile, is recovering at a faster pace than previously envisaged, and it seems that the labour market may hold
up better this year than previously expected. However, labour market conditions are set to remain weak and the pace of recovery is expected to be very divergent across Member states. Overall, the developments in the
member states point to a positive stabilising impact on employment during the crisis of increased recourse to
internal flexibility arrangements, like short-time working or part-time work, but on the other hand the resulting
labour hoarding will likely lead to low employment growth at least in the early phase of the recovery. The
economic recovery in the EU, though still fragile, had strengthened by mid-2010, with economic output rising by
a more solid +1.0 % in the second quarter. Recovery has so far been supported by broad improvements in
industrial production and retail trade. The deterioration in employment in the EU seems to have come to an end
in the second quarter of this year, as employment expanded, by +0.2 %, for the first time in nearly two years. Nevertheless, at 221.3 million, employment is still down by -1.5 million (-0.7 %) compared to a year ago, and by
-5.6 million relative to its peak in the second quarter of 2008, reflecting the earlier marked decline in
manufacturing and construction.
Source: http://www.staffingindustry.com
To read the full report please click here
Canadian Report: Investments to Curb Substance Abuse Paying Off
National efforts to curb substance abuse in Canada are seeing a return on investment, according to a recent
report, Marketwire reported Oct. 12. The report was prepared by the Canadian Centre on Substance Abuse
(CCSA), the only nongovernmental agency in the country with a legislative mandate to reduce alcohol- and
other drug-related harm. The CCSA receives a significant amount of public funding through Health Canada. As
part of its accountability commitment, the CCSA commissioned an independent third-party evaluation in 2009 to assess the relevance and effectiveness of its programs. Results of 35 interviews and 225 surveys with substance-abuse practitioners, community groups, and other stakeholders showed that the CCSA was successfully meeting benchmarks set by the government to advance substance abuse prevention and treatment in Canada. In total,
the center had implemented 70 successful programs in a variety of healthcare settings and on the web.
The full report is available for download on the CCSA website - http://www.ccsa.ca/eng/aboutus/annual_reports/2009-2010_annual_report/pages/default.aspx
To read the full article go to: http://www.jointogether.org/news/headlines/inthenews/2010/canadian-report-investments.html
French DPA Releases New Guidance on Personal Data Security
On October 7, 2010, the French Data Protection Authority (the "CNIL") released its first comprehensive handbook
on the security of personal data (the "Guidance"). The Guidance follows the CNIL's " 10 tips for the security of your information system " issued on October 12, 2009, which were based on the CNIL's July 21, 1981 recommendations regarding security measures applicable to information systems. The Guidance reiterates that
data controllers have an obligation under French law to take "useful precautions" given the nature of the data and
the risks associated with processing the data, to ensure data security and, in particular, prevent any alteration or damage, or access by non-authorized third parties (Article 34 of the French Data Protection Act). Failure to
comply with this requirement is punishable by up to five years imprisonment or a fine of €300,000.
For more information, read the CNIL's Guidance (in French) or the complete article (in English) http://www.huntonprivacyblog.com/2010/10/articles/european-union-1/french-dpa-releases-new-guidance-on-personal-data-security/
German Government Moves on Draft Law Regarding Employee Data Protection
On August 25, 2010, the German government approved a draft law concerning special rules for employee data protection , originally proposed by the Federal Ministry of the Interior. A background paper on the draft law was published on August 25, 2010. The draft law would amend the German Federal Data Protection Act (the Bundesdatenschutzgesetz or "BDSG") by adding provisions that specifically address data protection in the employment context. Currently, employee data protection is regulated by (1) general provisions in the BDSG, (2)
the new Section 32 of the BDSG introduced by the most recent reform in September 2009 , (3) the Works Constitution Act, (4) guidance from state data protection authorities, and (5) comprehensive case law from federal and local labor courts.
The approved draft law now goes before the German Parliament, where it is expected to undergo further
discussions and may be amended. The first reading is expected in November 2010, leaving open the possibility
that the law may be passed this year.
To read the article go to: http://www.huntonprivacyblog.com/2010/10/articles/european-union-1/german-
government-moves-on-draft-law-regarding-employee-data-protection/
Germany - GDP growth forecast at +3.5% in 2010, unemployment to fall below 3 million
The latest joint economic diagnosis by Germany's leading economic research institutes (see below) forecasts a +3.5% growth in Gross Domestic Product (GDP) for the year 2010 and a +2% growth for the year 2011.The institutes therefore expect the labour market to improve further. The number of unemployed is expected to fall, for the first time since 1992, below 3 million on average in 2011. National deficit is expected to fall to 2.7%.
Sources: http://www.staffingindustry.com
To read the full preliminary report in German language please click here
Employers Urged To Check Candidates' Qualifications
Employers are being urged to verify employee qualifications directly with education establishments after a bogus dentist with no qualifications managed to work as a dentist for nine years.Vinisha Sharma used a forged degree certificate from the Sri Guru Ram Das Institute of Medical Sciences and Research in Amritsar, India to claim she
had a Bachelor of Dental Surgery degree. The bogus degree enabled her to register with the General Dental
Council (GDC) and then secure employment in seven NHS hospitals.Lastweek, Sharma admitted forging qualifications and earning £230,000 by deception. She admitted one count of using a forged degree and four
counts of obtaining a pecuniary advantage. Sharma also admitted a charge of fraud by false representation
relating to the Queen Victoria Hospital in East Grinstead.
To read the full article go to: http://www.workplacelaw.net/news/display/id/30677
World - Ireland is number one destination for foreign business investment
Foreign direct investment generates more jobs per capita in Ireland than in any other country according to
research from IBM published today. In 2009 Ireland benefited from 170 extra jobs per 100,000 inhabitants as a
result of foreign businesses investing there. Ireland overtook Hungary in this ranking last year while Singapore
was in third place.

Source: http://www.staffingindustry.com
To read the full report please click here
Mexico Elected to Lead the Ibero-American Data Protection Network
Following its recent enactment of an omnibus data protection law , Mexico has been unanimously elected to lead
the Ibero-American Data Protection Network, a consortium of the governments of Spain, Portugal, Andorra and
19 Latin American countries. The group's mission is to foster, maintain and strengthen an exchange of
information, experience and knowledge among Ibero-American countries through dialogue and collaboration
on issues related to personal data protection. The IFAI announced on September 29, 2010, that Jacqueline Peschard, head of Mexico's Federal Institute for Access to Information and Data Protection (the "IFAI"), will represent Mexico during its two-year term.
To Read the full article go to: http://www.huntonprivacyblog.com/2010/10/articles/international/mexico-elected-to-lead-the-iberoamerican-data-protection-network/
Netherlands - 62% Of Employers 'Google' Their Job Candidates Before They Even Invite Them For An Interview
New research carried out by staffing agency Creyf's (part of USG People) reveals that 62% of employers check
out their job candidates on internet search engine Google before inviting them for an interview. 42% of employers interviewed said that Google is now a normal part of the recruitment process and state that they cannot live
without it anymore.
72% of candidates, however, are aware that employers use Google and are very careful about what they put on
the web.
To read the full article go:to:
http://www.staffingindustry.com/ME2/dirmod.asp?sid=&nm=&type=MultiPublishing&mod=
PublishingTitles&mid=6EECC0FE471F4CA995CE2A3E9A8E4207&tier=4&id=
02B9F9DE23444DF2A8102B584864D0C9
Result of The Working Party Assessment of Uruguay Data Protection
After a two-year review process, Europe's Article 29 Working Party reached the conclusion, that the Eastern Republic of Uruguay ensures an adequate level of protectionwithin the meaning ofArticle 25(6) of Directive 95/46/EC of the European Parliament and the Council of 24October 1995 on the protection of individuals with
regard to the processing of personaldata and the free movement of such data. The Working Party also highlights
the fact that, as part of any decision taken by the Commission, it will closely follow the evolution of data protection
in Uruguay and the way in which the Data Protection Authority ("URCDP") applies the principles of data protection referred to in document WP12 and in this document.
To the full review go to: http://ec.europa.eu/justice/policies/privacy/docs/wpdocs/2010/wp177_en.pdf
STOP STRUGGLING WITH WRITING AND PUBLISHING YOUR NEWSLETTER:
We can help you have a high quality e-newsletter to help nurture your relationship with your clients and attract new clients. Our customized newsletter service will take over your newsletter task or create a new one for you. We can manage the creation of your newsletter for you.
We are constantly researching information to use for The Background Buzz and you can put our research to use for you. Using the information rich content from The Background Buzz (minus the ads and competitors information) we will create a custom newsletter for you.
Use your staff's time to do more valuable work and save all the hassle of researching or writing articles, formatting and managing all the other ezine tasks with our customized ezine process.
Contact Barry Nixon at 949-770-5264 or at wbnixon@aol.com for more information.
ADVERTISERS IN THIS EDITION

UPCOMING CONFERENCES & EVENTS

2010 Events (Click Here to View full list of 2010 Events) – Updated Monthly
SHRM State Conferences, visit http://www.shrm.org/Conferences/StateAffilliateConferences/Pages/default.aspx
Drug and Alcohol Testing Industry Association (DATIA), 2010 Training Course Schedule, visit
http://datia.org
CUPA-HR Conferences: http://www.cupahr.org/newsroom/news_template.asp?id=5445
World Federation of People Management Associations , Events, http://www.wfpma.com/events/byregion.asp
The WFPMA World Congress takes place every two years, and to reflect its international origins and concerns member regions take turns to host the event.