BACKGROUND SCREENING NEWS
The Baker's Dozen: The Top 13 Providers of Full-Service Workplace Screening
This is the second year HRO Magazine has published a listing of workplace screening and security providers. This year's annual listing of the top 13 full-service screening providers has undergone notable changes. With more providers witnessing an upswing in screening activity, which has translated into growth, competition is stiff. Some names from last year are missing, some new names are on the list, but the core players are still present. The 13 companies acknowledged as full-service, end-to-end workplace screening providers offer an array of services-criminal background checks, credit checks, reference checks, motor vehicle reports, identity verification, employment verification, work eligibility, physical security, drug testing, physical examinations, data and network security, security monitoring, and security training and staffing.
http://www.hrotoday.com/content/4730/2010-baker%E2%80%99s-dozen-customer-satisfaction-ratings-top-screening-and-assessment-providers
Click here to view the 2010 Baker's Dozen Customer Satisfaction Ratings in Screening and Assessment.
Overall Provider Ratings Chart
EEOC Is Suing Employers That Use Random Alcohol Tests With Employees
Although the testing of employees for illegal drug use is permissible under the ADA, 42 U.S.C. § 12114(d), and the same statutory section misleadingly lumps together "illegal use of drugs and alcohol." We have long cautioned clients that they should only test employees for alcohol use when the "job-related" and "consistent with business necessity" standards are satisfied. One such situation would be when an employee's behavior suggests that he or she is alcohol-impaired on the job. Of course, random testing is the antithesis of this approach. Employers should know that the U.S. Equal Employment Opportunity Commission is now taking an aggressive approach on this very issue. On September 30, 2010, the EEOC filed suit against U.S. Steel Corp. in the U.S. District Court for the Western District of Pennsylvania, Equal Employment Opportunity Commission v. U.S. Steel Corp., Civil Action No. 2:10-cv-01284 (W.D. Pa.), accusing the company of violating the ADA by requiring all its probationary employees nationwide to undergo random alcohol tests, and firing any employee with a positive alcohol test result. The EEOC asserts that random alcohol testing is a medical exam or inquiry, and that U.S. Steel requires such testing of employees even though the testing is not "job-related" and "consistent with business necessity."
To read the full article Click Here
FTC Business Center Provides Compliance Tools
The FTC unveiled an extremely useful web site with compliance tools: The Federal Trade Commission has a new Business Center at Business.ftc.gov that gives business owners, attorneys, and marketing professionals the tools they need to understand and comply with the consumer protection laws, rules, and guides the FTC enforces. The Business Center provides practical, plain-language guidance about advertising, credit, telemarketing, privacy, and a host of other topics. A series of short videos explain the bottom line about what businesses need to know to comply, and the Business Center blog gives readers the latest compliance tips and information.
For more information go to: http://www.hldataprotection.com/2010/11/articles/general/ftc-business-center-provides-compliance-tools/index.html
The Bruce Berg Report: 9th Annual Pre Employment Screeners Conference
The Sunday evening cocktail party was a big hit, as always, with a lot of networking and great conversations. The networking continued in the lobby, the bar and even into the city of Clearwater Beach. Regarding attendance, I have to quote Mike Hovorka (Orangetree) who put it in this way: "This is an intimate group." There were less than 100 people in attendance, but I have to say, the quality of this conference continues to be very good. Furthermore, as an exhibitor, I had the opportunity to demonstrate our Dexter product (real-time, direct-to-the-court criminal search) to nine people who had not been responding to phone calls and emails. So, the face-to-face time actually led to three accounts signing up and six others being very interested. And the people attending were, for the most part, not the same people we see at the NAPBS conference.
To Read The Full Report Go To: http://bergconsultinggroup.com/id97.html
Europe and US to bang heads over data privacy
The EU and US administrations are set to renegotiate rules governing the privacy of personal data transferred between the two blocs in a bid to unify the numerous bilateral sector-specific agreements currently in place.A negotiating stance proposed by the European Commission was debated by the European Parliament Committee on Civil Liberties, Justice and Home Affairs yesterday."Today we face a patchwork [of cross-Atlantic data exchange deals] all of which have proven their worth, but the overall result is not very satisfactory, " said Françoise Le Bail, European Commission director-general for justice, arguing for the Commission's proposal.The agreement envisaged by the Commission "will guarantee a certain number of basic rights for those whose data is gathered," explained Le Bail. This would enable citizens of either continent to take legal action in Europe or the US against abuses.US Ambassador to the EU William E Kennard has warned that any agreement should not trade security for privacy. "We want both," he said, pointing out that the EU and US had common core values but different approaches to the issues of data privacy.
To read the full article go to:
http://www.computing.co.uk/ctg/news/1895902/europe-us-bang-heads-privacy
New California Law On Background Checks Appears To Be First Law In U.S. To Regulate Offshoring Of Personal Data Overseas
On September 29, 2010, Governor Arnold Schwarzenegger signed into law California Senate Bill 909 (SB 909) , which appears to be the first law in the nation that addresses the issue of personal information being sent offshore (outside the United States or its territories). SB 909 - authored by State Senator Rod Wright (D - Inglewood) - amends the California Investigative Consumer Reporting Agencies Act that regulates background checks in California. The bill requires that a consumer must be notified as part of a disclosure before the background check of the web address where a consumer "may find information about the investigative reporting agency's privacy practices, including whether the consumer's personal information will be sent outside the United States or its territories." If a background screening firm does not have a web site, then the background screening firm must provide the consumer a phone number where the consumer can obtain the same information. The background screening firm's privacy policy must contain "information describing its privacy practices with respect to its preparation and processing of investigative consumer reports." Specifically, background screening firms in California (and firms that do business in California) must have a statement in their privacy policy entitled "Personal Information Disclosure: United States or Overseas" that indicates whether the personal information will be transferred to third parties outside the United States or its territories.
Source: http://www.esrcheck.com/wordpress/2010/09/30/hot-off-the-press-new-california-law-on-background-checks-appears-to-be-first-law-in-u-s-to-regulate-offshoring-of-personal-data-overseas/
To read the bill go to:
http://www.leginfo.ca.gov/pub/09-10/bill/sen/sb_0901-0950/sb_909_bill_20100929_chaptered.pdf
Bon Idziak Elected to SAPAA Board of Directors
We are pleased to announce that Bon Idziak, CEO of Applicant Insight, has been elected to the Board of Directors of The Substance Abuse Program Administrators Association (SAPAA). The Substance Abuse Program Administrators Associations mission is to establish, promote, and communicate the highest standards of quality, integrity, and professionalism in the administration of workplace substance abuse prevention programs through education, training and the exchange of ideas.
To read the full announcement go to: http://blog.applicantinsight.com/
Welcome to the Legal Challenge Question!

As the background screening industry continues to get more competitive the firms that will ultimately succeed will be those that create competitive advantage through their people by offering continuous learning opportunities to heightened their knowledge and capabilities. We believe that having employees that are very knowledgeable about the legal landscape of background screening is essential to continued success.
We are grateful to Pam Devata, Seyfarth Shaw LLP for providing the expertise for this valuable endeavor. For information regarding the answers to the Legal Challenge Questions, please contact Pamela Devata at Seyfarth Shaw LLP at pdevata@seyfarth.com or 312-460-5000 or visit www.seyfarth.com.
Please choose your answer by clicking on it:
ANNOUNCEMENTS - Continued
Security Magazine Recognizes InfoMart's Security Practices
InfoMart today announced that the company has been named to Security Magazine's Security 500. The Security 500 ranks 500 companies across 16 industry sectors; InfoMart ranked 9th among Business Services providers. "Security is important in every company, but given the sensitive information that we handle on a daily basis, security is a top priority at InfoMart," said InfoMart President and Chair, Tammy Cohen. "Being named to the Security 500 proves our ongoing dedication to securing the information entrusted to us by our clients and their applicants on all fronts. I am very proud of this recognition and very proud of every member of the InfoMart team for their daily efforts in establishing and maintaining our world-class security practices."
For more information go to: www.infomart-usa.com
Data Protection Penalties Provide 'Guidance' For Employers
The first data protection penalties handed out by the Information Commissioner's Office (ICO) have been strategically chosen and provide 'tangible guidance' for employers, a lawyer has said.The ICO announced this week the first usage of the recent power to issue fines or monetary penalties for serious breaches of data protection legislation. The first penalty, of £100,000, was issued to Hertfordshire County Council for two serious incidents where council employees faxed sensitive personal information to the wrong recipients. The first case, involving child sexual abuse, was before the courts, and the second involved details of care proceedings.The second monetary penalty, of £60,000, was issued to employment services company A4e for the loss of an unencrypted laptop which contained personal information relating to 24,000 people who had used community legal advice centres in Hull and Leicester.
To read the full article go to: http://www.hldataprotection.com/2010/11/articles/ico-issues-first-monetary-penalties-for-serious-data-breaches/index.html
FTC Readies National Privacy Framework
The FTC, whose mission is to protect consumers and guard against harmful business practices, expects to issue a "privacy framework" that will include guidance about best practices, says an FTC source. Washington insiders expect the FTC framework to appear in early December. Even sooner than that, industry watchers expect the Department of Commerce to issue a report about data privacy online and make a call for a national data-privacy law . The FTC privacy framework will help establish a baseline of permitted practices for online collection of personal information, but it's uncertain how much power the FTC will have to enforce any of its recommendations if there's not a national law to back it up. The FTC is there to enforce laws that Congress enacts, not write new laws, Brookman points out. Today, the main law the FTC has at hand for data privacy relates to "prohibited and deceptive business practices."
To read the full article go to: http://www.csoonline.com/article/637366/ftc-readies-national-privacy-framework
One Site! Many Suppliers!

Looking for the Top Suppliers in the Industry? Need to find a new Supplier?
Visit PreemploymentDirectory.com's VENDOR SHOWCASE which features suppliers to the Background Screening Industry (go to www.PreemploymentDirectory.com, click on 'Click Here' and then scroll down to Vendor Showcase for Background Screening Industry Suppliers)
New! Directory of Suppliers Now Available - Click Here!
Hiring Still Slow; Data Hint of Dearth in Qualified Job Seekers
The U.S. private-sector labor force is expected to make small gains in hiring in November 2010, but the pace of job increases remains sluggish, according to the Society for Human Resource Management's (SHRM) Leading Indicators of National Employment (LINE) survey data for November 2010. Manufacturing and service companies are expected to add more workers in November 2010 compared with a year ago, but opportunities are still limited for job seekers.
"Although HR professionals are reporting small gains in hiring in November [2010] compared to the same time last year, improvements in hiring expectations have slowed considerably in recent months, especially in manufacturing," said Jennifer Schramm, GPHR, SHRM's manager of workplace trends and forecasting. "On a monthly basis, the manufacturing employment expectations index has actually dropped over the past three months." The LINE report examines employers' hiring expectations and job vacancies, recruiting difficulties and new-hire compensation. The report findings are based on a monthly survey of private-sector human resource professionals at more than 500 manufacturing and 500 service-sector companies that together employ more than 90 percent of the nation's private-sector workers.
To read the full report go to: http://www.shrm.org/hrdisciplines/staffingmanagement/Articles/Pages/DearthQualified.aspx
Five Tips for Effective Reference Checks
It often is what you don't know about a job applicant that can hurt you. As an employer, you can make sure you know more about who you are hiring by taking a few simple steps to check out your candidate's references.
There are many reasons why you should check the references of prospective employees. Often, applicants' resumes and application forms are incomplete or even contain misrepresentations that could lead to a bad hiring decision. So, if you check references, you can help eliminate undesirable applicants, identify the best candidate, reduce turnover and training costs, and even prevent liability for negligent hiring. At a minimum, carefully conducted reference checks can help ensure that your hiring decisions are more informed. Generally, reference checks should be made before the offer of employment is extended so that you have as much information about a candidate as possible. However, it may be difficult to get a reference-giver to provide helpful information because of their fears of defamation claims and restrictive corporate policies allowing only the release of a former employee's "name, rank, and serial number." The following five strategies can help your organization conduct effective reference checks:
To read the full article go to: http://www.ppspublishers.com/ez/html/110910txtb.html
Social Media's Leadership Challenges
What is the single most important driver of success for a company to turn the commercial promise of social media into solid dollars? To find out, we studied 34 organizations from a variety of industries. We found it all boils down to leadership - specifically leaders who can build communities both inside and outside their companies.Firms that lack leaders with social media skills are often tempted to outsource community management to outsiders, such as web development firms or advertising agencies. Unfortunately, this increases the risk of failure. The problem is that when community development is outsourced, the organization doesn't learn and people inside communicate like they always did, even though the use of social media might have speeded up internal communication and flattened the hierarchies. As a result, the company is often very different from the face it portrays online, which almost always gets discovered.A better solution is to bring in new leaders who do understand social media, which some companies do through acquisition. One company we looked at acquired an open source start-up for precisely this reason. As the founder of the start-up explained, "if you were at the top and you wished to make a change, the command and control structure actually doesn't serve you at all, because you can't use the command and control structure to change the command and control structure." His start-up, however, was full of people who were comfortable with social media and working in a non-hierarchical organization.
To read the full article Click Here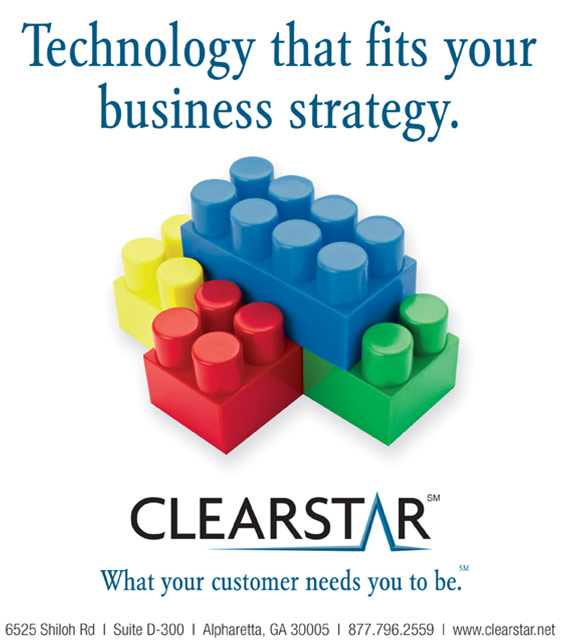 How Long have you been in the background screening industry and what led you to join the industry?

I have worked in this industry for over 10 years. I initially had the privilege of working with InfoMart located in Marietta, GA in Sales and Marketing before working as a local courthouse research provider and helping build Lighthouse Information Services, LLC. The experience of working from the side of a CRA and a research provider has been very beneficial.

If you could meet any one regardless of whether the person is alive or not who would you want to meet and why?

There are so many that I could easily put here, but I'll go with King David. Even with all of the poor decisions he made with his life, he took the repercussions for his sin and still sought after the heart of God. I'd love to hear him tell the great stories of his life and how his trials led him to become a better person.

What is an accomplishment that you are especially proud of?

Being a good husband and father. There is no better way to raise your children than to show love for their mother. I make plenty of mistakes, but hope that I do it right more than not.

What is important about your company that it is important for people to know?

We do it right. We go to the courthouse and obtain the most accurate and up to date information and provide our clients with a service, not a commodity.

If you had a Crystal Ball and could look into the future what do you see happening in the background screening industry 10 years from now?

If drastic changes aren't made to insure the sustainability of the local research provider, our industry will be fully dominated by databases, statewide searches, and other means of research that while they serve a purpose are only a supplement of the criminal background investigations. The experienced research provider will find other avenues of work or will price themselves out of the industry all together. Law suits for negligent hiring will be on the rise and more and more industries will be inundated with employees who are not the same people on the application/resume and are risks as employees due to limited and inaccurate criminal histories.

Company Information:


Company Name: Lighthouse Information Services, LLC

Title: President



Education:


College Name: Mars Hill College; Norman A Wiggins School of Law at Campbell University

High School Name:

Oak Ridge High School



Family Portrait:


Birth City: Baxley, GA

Wife's: Amy Peacock

Children's: Andrew (7) and Avery (5)

Pets: 1 Dog (Dobler), 2 Cats (Tiger and Phil), and a Turtle (Leonardo)



Entertainment Interests:


Favorite Musical Group or Artist: Lionel Ritchie, 80's stuff, Third Day and Newsboys

Favorite Sport Team(s): All Atlanta Teams and the Georgia Tech YellowJackets

Favorite Food: My wife's jambalaya (which is my mom's recipe)



Favorite Vacation:


Location: Croatia

Why Favorite: Not only a beautiful country, but the pace of life is much slower and more rewarding.
Officials Cope With New Drug Craze
The Army has launched a crackdown on the drug spice at least nine commands in response to a spike in usage among soldiers.A designer drug that mimics marijuana, spice is legal in most states, and is available for sale in smoke shops and online for around $50 for three ounces.What's more, spice is undetectable by most urinalyses.The Army is also keeping a watchful eye on another noncontrolled substance called salvia, which is a hallucinogen.
Spice has been outlawed in 13 states, including Georgia, Kentucky, Tennessee and, as of July, Hawaii, according to the National Conference on State Legislatures. Several variants of spice are illegal in Germany and some other European nations.Following anecdotal reports from post commanders that soldiers were using spice, Training and Doctrine Command commanding general Gen. Martin Dempsey issued an Army-wide warning in 2009 calling attention to the growing problem and empowering commanders to pass their own policies.
To read the full article go to: http://www.armytimes.com/news/2010/10/SATURDAYarmy-spice-100210w/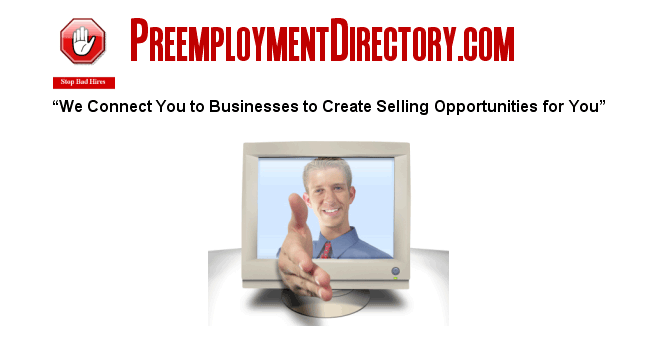 We Specialize in Promoting the Products and Services of businesses in the Background Screening Industry.
Click on the specific Marketing Portfolio above that fits your business.
EU Data Directive Update Could Hit Recruiters
Proposed changes to the EU's Data Protection Directive could leave recruiters facing an administrative burden and large fines for non-compliance, says John Hayes, partner at law firm Irwin Mitchell.On 4 November, the European Commission launched a policy review to update the EU's 1995 Data Protection Directive.
Hayes explains the EC wants individuals to have more control of their online personal information, in terms of how it is to be used and how long it is retained for, especially by social networking sites such as Facebook.Hayes says that this means individuals will need to be informed by recruiters, as controllers of personal data, about how and by whom their data is collected and processed. Recruiters will need to provide individuals with clear data protection policies and also ensure, once an individual no longer requires the agency to find them work, that the personal data is removed completely and no longer provided to prospective employers, if asked by the individual to do so.
To read the full article go to: http://www.recruiter.co.uk/1007620.article?cmpid=REC01&cmptype=newsletter
Innocent Until Proven Guilty
Employers face a complex situation when attempting to respect a "record of offences" as a ground for human rights protection. Two recent decisions from the Human Rights Tribunal of Ontario provide useful guidance in this regard. Section 5 of the Ontario Human Rights Code1 prohibits discrimination in employment for, among other grounds, "record of offences."
The Criminal Records Act2 distinguishes between pardons and discharges and this is a common source of confusion. The Criminal Records Act allows convicted persons to apply to the National Parole Board for a pardon in respect of a particular offence, and if granted, the conviction will be expunged entirely from that person's record. The purpose of a pardon is to restore the person to the same social status he or she would have had but for the conviction. In contrast, a discharge is given in lieu of conviction, usually for minor offences, and remains in a person's record, albeit on a confidential basis. A discharge may show up on a background check depending on how much time has lapsed since the offence.
To read the full article Click Here
Mideast Peace Talks, on Privacy
This week, in Jerusalem, regulators and policy-makers from around the world met to discuss the best way to fix the world's increasing privacy problems. There will be no disagreement over the technological threats to privacy. But disagreement is likely on what framework is best to improve individual privacy protections in this technological age. Not all data collection and use is bad, of course. The use of online data subsidizes free content and enables new services. It is allowing us to better connect with each other. But lack of transparency about what is going on with personal data is a real problem, because it takes away personal control over who gets to see and use our information.Modern democracies agree that the issue must be addressed, but the path to agreement is rough. This may describe the current political situation in the Middle East, but it also describes the conundrum of a global framework to protect the personal information of individuals in an increasingly technological age. All sides recognize that personal privacy is exposed in ways never before seen, but what legal framework is best to ensure responsible data practices is open to great debate.
To read the full article go to: http://www.hldataprotection.com/2010/10/articles/events/mideast-peace-talks-on-privacy/index.html
New Credit Reporting Privacy Code Boosts New Zealander's Rights
A new credit reporting privacy code will give New Zealanders free access to their own credit reports and strengthen their credit check rights, Privacy Commissioner Marie Shroff said today.
"Credit reporting raises many privacy issues," she said. "It involves pooling financial and other data on individuals into huge databases that are accessed by thousands of people. Inaccuracies can really harm people." "The new Credit Reporting Privacy Code sets out to build greater transparency, accuracy and fairness, and this will help both individuals and businesses."
MrsShroff said the new code struck a careful balance between consumer privacy and business needs. To read the full article go to: http://privacy.org.nz/new-credit-reporting-privacy-code-boosts-nzers-rights/
Call for Data Protection Body
In the absence of a Data Protection Law, it has been suggested that Thailand needs an independent commission responsible for protecting the privacy of its citizens. SurankanaWayuparb, of the security sub-committee under the Electronic Transaction Commission, noted how, in countries with Data Protection Laws, evidence gathered through illicit means cannot be used in court, while anyone caught violating privacy laws can face legal action. However, she said the lower house is considering a Data Protection Act draft which would help to protect the privacy of individuals and define the repercussions on companies who improperly dealing use personal data. Surankana said any such commission under this law should be an independent body comprising experts from private organisations and human rights bodies rather than the Office of the Information Commission.
To read the full article go to: http://www.bangkokpost.com/tech/technews/205595/call-for-legal-body
Colleges Filtering Out Ex-offenders With Help of CRB
There has been a lot of media attention and academic focus on the barriers ex-offenders face in securing employment. While this is an important issue that we deal with daily on the Helpline, a large proportion of our advocacy work has focused on the unfair treatment of ex-offenders by educational establishments when trying to access higher or further education courses. This issue has become increasingly prevalent among colleges and universities. Applications to UCAS have been increasing steadily over the last few years and the current economic climate has resulted in a record number of people returning to education. With more applicants than available places, universities and colleges are turning to other filtering criteria, one of which would appear to be whether an applicant has a criminal record.
To read the full article go to: http://nacro.tumblr.com/
Public Sector Bodies Scored Low On Awareness Of Data Protection Principles
Awareness of data protection principles amongst large organisations continues to be low, with private sector organisations lagging behind public bodies, while the protection of personal data is more important than ever for individuals, according to a survey published by the Information Commissioner's Office (ICO) last week.Just under half (48 percent) of private sector firms said, unprompted, that they should store personal information securely, compared with 60 percent of public sector organisations, the survey found.The survey, carried out by SMSR, found that overall awareness of five of the eight data protection principles increased between 2009 and 2010, but awareness was still higher in the public sector than the private sector.Only 14 percent of all organisations could identify all eight data protection principles unprompted, a decline of eight percent from 2007.On the other hand, data protection remains a high social concern for the public, with 90 percent ranking the protection of personal information as an important issue.
To read the full article go to: http://www.eweekeurope.co.uk/news/ico-slams-companies-data-protection-awareness-2-12970
Discriminatory Reference - Both Giver and Recipient of Reference Liable

In Bullimore v Pothecery Witham Weld, the EAT considered the case of a reference given by an ex-employer which unnecessarily mentioned the fact that the claimant had brought a sex discrimination claim against them. The recipient of the reference then changed the terms they were offering herand ultimately their job offer was rejected by the claimant. She claimed victimisation against both the giver and the recipient of the reference.

In her claim against her ex-employer, the employment tribunal decided that she had been victimised but only awarded her compensation for injury to feelings, arguing that she should claim any compensation for loss of earnings from the recipient of the reference which had itself committed a separate act of victimisation by altering the terms on which it was offering her employment. She appealed and the EAT allowed her appeal. The EAT said the giver of a reference may be liable for victimisation, which could include loss of earnings from the recipient of the reference, if a job offer is withdrawn or revised as a result of the reference. It was specifically noted this situation was the kind of thing that was likely to happen where negative references were given and the reference giver should expect the recipient to react to such a reference.

To read the full article go to: http://mail.twobirds.com/ve/ZZT71ULBBVp619126j/VT=0/page=4
Vetting And Barring Scheme Found To Breach Human Rights
Legislation that introduced vetting and barring those convicted or cautioned for certain crimes from working with children and vulnerable adults actually breaches human rights law, the High Court has ruled.The Safeguarding Vulnerable Groups Act 2006 was brought in in the wake of the Soham murders in 2002. The Act introduced a vetting and barring scheme, through which the new Independent Safeguarding Authority (ISA) must maintain lists of people who are barred from certain kinds of work with children and adults. That list includes people who are convicted of, or admit to, certain specified criminal offences. Once barred, the restrictions on work last from a minimum of one to a maximum of ten years. In a Judgment handed down in The Royal College of Nursing and others v. The Secretary of State for the Home Department and the Independent Safeguarding Authority , the High Court has ruled that automatically banning those convicted of, or admitting, certain crimes without allowing them to make representations breached their human rights.
To read the full article go to: http://www.workplacelaw.net/news/display/id/31269
Officials Cope With New Drug Craze
The Army has launched a crackdown on the drug spice at least nine commands in response to a spike in usage among soldiers.A designer drug that mimics marijuana, spice is legal in most states, and is available for sale in smoke shops and online for around $50 for three ounces.What's more, spice is undetectable by most urinalyses.The Army is also keeping a watchful eye on another noncontrolled substance called salvia, which is a hallucinogen.
Spice has been outlawed in 13 states, including Georgia, Kentucky, Tennessee and, as of July, Hawaii, according to the National Conference on State Legislatures. Several variants of spice are illegal in Germany and some other European nations.Following anecdotal reports from post commanders that soldiers were using spice, Training and Doctrine Command commanding general Gen. Martin Dempsey issued an Army-wide warning in 2009 calling attention to the growing problem and empowering commanders to pass their own policies.
To read the full article go to: http://www.armytimes.com/news/2010/10/
SATURDAYarmy-spice-100210w/
STOP STRUGGLING WITH WRITING AND PUBLISHING YOUR NEWSLETTER:
We can help you have a high quality e-newsletter to help nurture your relationship with your clients and attract new clients. Our customized newsletter service will take over your newsletter task or create a new one for you. We can manage the creation of your newsletter for you.
We are constantly researching information to use for The Background Buzz and you can put our research to use for you. Using the information rich content from The Background Buzz (minus the ads and competitors information) we will create a custom newsletter for you.
Use your staff's time to do more valuable work and save all the hassle of researching or writing articles, formatting and managing all the other ezine tasks with our customized ezine process.
Contact Barry Nixon at 949-770-5264 or at wbnixon@aol.com for more information.
ADVERTISERS IN THIS EDITION

UPCOMING CONFERENCES & EVENTS

2010 Events (Click Here to View full list of 2010 Events) – Updated Monthly
SHRM State Conferences, visit http://www.shrm.org/Conferences/StateAffilliateConferences/Pages/default.aspx
Drug and Alcohol Testing Industry Association (DATIA), 2010 Training Course Schedule, visit
http://datia.org
CUPA-HR Conferences: http://www.cupahr.org/newsroom/news_template.asp?id=5445
World Federation of People Management Associations , Events, http://www.wfpma.com/events/byregion.asp
The WFPMA World Congress takes place every two years, and to reflect its international origins and concerns member regions take turns to host the event.
| | |
| --- | --- |
| | Webinar: "The EEOC Targets Use of Criminal Background Checks For Employment Purposes," www.NAPBS.com , 2:00 PMEastern Time Zone. |
| HR-XML 3.2 CRA to Provider Connectivity Screening Vendor, HR-XML Consortium, Inc., at kim@hr-xml.org | December 9, 2010, Webinar, 2 p.m. Eastern Time Zone |