BACKGROUND SCREENING NEWS
Workforce's 2011 Hot List - Background and Screening Providers
Depending on the measure used Lexus Nexus and HireRight were ranked at the top of the list. Lexus Nexus was tops for number of individuals screened and HireRight was number one for number of corporate clients.
Rounding out the top five for number of individual screened were TalentWise, First Advantage, HireRight and Acxiom while Lexus Nexus, ADP, First Advantage and TalentWise round out the top ranked firms for number of clients.
To see the full rankings click here
Acxiom CEO Resigns
March 30, 2011 - The chief executive officer and president of Little Rock-based Acxiom Corporation has resigned and the company's chief financial officer has said he intends to resign, officials said. CEO John A. Meyer resigned effective Monday and CFO Christopher W. Wolf informed the company he will leave in the second quarter, according to a statement issued.
News of the resignations came on the same day Acxiom said it expects a loss on net earnings for the fourth quarter and possibly the fiscal year. Jerry D. Gramaglia, a member of Acxiom's board, will serve as interim CEO. "No doubt Acxiom is a stronger company because of John's effort. We thank him and wish him well," Gramaglia said during a conference call Wednesday morning, adding later that he would work closely with company leaders to "move decisively to ensure we continue Acxiom's momentum during my interim service."
To read more click here
National Sexual Harassment Registry
The eBossWatch National Sexual Harassment Registry is a database and search tool for conducting searches to obtain publicly available information about people who have been accused of sexual harassment in the workplace.
The mission of the National Sexual Harassment Registry is to help put an end to sexual harassment by enabling people to better evaluate potential employers and by sending a strong message to those intending to harass their employees or coworkers that they will be publicly held accountable and will suffer serious consequences for their abusive actions.
To read more click here
Seven Percent of Players from Top 25 College Football Teams Have Criminal Records
A six-month joint investigation by Sports Illustrated (SI) and CBS News that ran criminal background checks on nearly 3,000 players from the Top 25 ranked college football teams revealed that 7 percent of the players checked had criminal records. Only two of the schools performed background checks of their own.The investigation ran background checks on 2,837 players - each player on the preseason rosters of Sports Illustrated's Top 25 ranked college football teams of 2010 at courthouses and law enforcement agencies in 17 states, and also through several online databases that tracked criminal records.The number of players with criminal pasts uncovered by the SI/CBS News investigation seems to imply that little investigating is done by college coaches into the backgrounds of players before offering them scholarships.
To read more click here
Accredibase Report 2011 Reveals 48% Increase In Fake Universities
The 2011 annual Accredibase™ report into diploma and accreditation mill activity has revealed an astounding 48% increase worldwide in the number of known diploma and accreditation mills in the past year alone. As the Internet is the primary home for these bogus education and accreditation providers, little action is taken to stop them from helping unscrupulous candidates deceive unsuspecting employers. This year's Accredibase™ report examines the current status of the diploma mill situation and considers what can be done to protect the public and businesses.
According to the 2011 report, the USA remains the world's fake college capital. This year has seen a 20% increase in known diploma mills in the US, with the number rising from 810 to 1,008. While more than 40% percent of the diploma mills operate in California, Hawaii, Washington and Florida, the report reveals that District of Columbia has seen the sharpest increase among US states with 74%, rising from 19 to 33 mills over the past year.
Verifile's proprietary database of diploma and accreditation mills, Accredibase™, keeps track of the credential fraud industry. Verifile'sAccredibase™ has identified approximately 5000 suspect educational institutions and accreditors, including 2,615 known bogus education and accreditation providers. In addition to the huge number of confirmed mills known to Accredibase™, new suspect institutions are discovered on a daily basis - more than 2,000 are currently under investigation by Accredibase™ for inclusion in the database.
For further information or to read the Accredibase™ report for 2011, please visit www.accredibase.com
Draft "Commercial Privacy Bill of Rights Act of 2011" Published
Update 3-24-11: We have learned that Senator Kerry's office has circulated to selected parties a new version of the draft privacy bill amending the version that is the subject of this blog entry, but has not publicly shared it. When it is distributed publicly, we will report on any changes.
At last week's Senate Commerce Committee hearing on privacy, Senator John Kerry (D-MA) announced that he will be introducing privacy legislation in this session of Congress. A draft of the Kerry legislation, which also currently lists Senator John McCain (R-AZ) as a co-sponsor, has been circulating around Washington and was published by the BNA Electronic Commerce & Law Reporter. We share a copy of the draft "Commercial Privacy Bill of Rights Act of 2011" here .
To read more click here
City Council of Philadelphia Considers Restrictions On Employers' Ability To Inquire About Criminal Convictions
On February 17, 2011, Philadelphia City Council Member Donna Reed Miller introduced a bill which would amend the Philadelphia law "Regulation of Businesses, Trades and Professions," by adding a chapter entitled, "Fair Criminal Record Screening Standards." The proposed bill (bill number 110110) differs from existing Pennsylvania law on the use of criminal history information for potential employees and U.S. Equal Employment Opportunity Commission Guidance in several ways. Perhaps the most significant change to employment procedures if the bill were to be enacted would be the prohibition on employers from making "any inquiry about the criminal record of an applicant" until after a conditional offer of employment is made. This provision presumably would prohibit employers from asking about prior criminal convictions on employment applications, which many employers currently ask as a check box question.
At present time this bill is being held in committee and no vote on the measure has been scheduled.
To read more click here
Welcome to the U.S. Legal Challenge Question!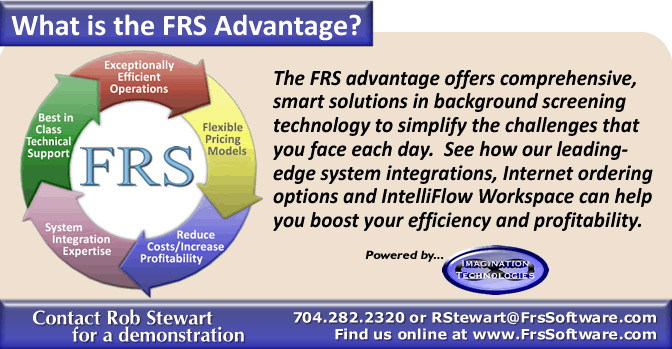 As the background screening industry continues to get more competitive the firms that will ultimately succeed will be those that create competitive advantage through their people by offering continuous learning opportunities to heightened their knowledge and capabilities. We believe that having employees that are very knowledgeable about the legal landscape of background screening is essential to continued success.
We are grateful to Pam Devata, Seyfarth Shaw LLP for providing the expertise for this valuable endeavor. For information regarding the answers to the Legal Challenge Questions, please contact Pamela Devata at Seyfarth Shaw LLP at pdevata@seyfarth.com or 312-460-5000 or visit www.seyfarth.com.
Please choose your answer by clicking on it:
LEGAL ISSUES (continuted)
Investigative Report Prepared In Response To Employee's Allegations of Discrimination Held Not A "Consumer Report" Under The FCRA
Facts: Plaintiff claimed that an investigative report conducted and prepared by a third party non-employer constituted a consumer report and was performed without the certification of her employer as required by the FCRA. Plaintiff further claimed that she requested a copy of the report and Defendants failed to provide her with a copy. Defendant moved to dismiss Plaintiff's FCRA claims for failure to state a claim on the grounds that the investigative report was excluded from the definition of consumer report under § 1681a(d)(2). The Court found that the investigative report complained of was not a consumer report and therefore all of Plaintiff's FCRA claims were dismissed except for her claim against her employer for its failure to provide a summary of the report.
To read more click here
Court Dismisses Portion of Plaintiffs' Discrimination Class Action Over Credit Checks For Lack of Standing
Challenges are on the increase over the use of credit checks by employers. One of the first private party class actions of this ilk - entitled Appolon, et al. v. University of Miami, Case No. 1:01-CV-24166 (S.D. Fla.) - asserts claims under Title VII of the Civil Rights Act of 1964, alleging disparate impact discrimination against African-Americans and Latinos due to the employer's use of credit information in hiring decisions.
In the first substantive ruling in Appolon, the Court issued a ruling on March 14, 2001 [ link to ruling], granting the employer's motion to dismiss, and significantly limiting the scope of the lawsuit.
At the same time, the Court declined to dismiss the Amended Complaint brought relative to Plaintiff Appolon. The Court concluded that the alleged class theory was viable in stating a cause of action that Defendant's practice disparately impacts applicants for employment. Id. at 12. For this reason, the Court determined that it would revisit the sufficiency of the case theory when determining whether class certification was proper under Rule 23.
While this initial ruling favored the defense on procedural grounds, the battle is now drawn on the viability of the credit check class theory. Given the current legal landscape regarding these types of claims, this case warrants keeping a close eye out for new developments in this area of the law.
To read more click here
First Group Affiliates Pay $4.3M Settlement
Thousands of workers and job applicants for two subsidiaries of Cincinnati-based First Group America are eligible to share in $4.3 million from the settlement of federal Fair Credit Report Act claims against the company.
The proposed settlement approved Wednesday by federal Judge Rebecca Pallmeyer in Chicago stems from a national class-action against sister companies First Transit, which employs mass-transit drivers, and First Student, which provides school bus drivers.

The suit accused the companies of obtaining criminal background checks about drivers and job applicants without their written authorization and in some cases denying them jobs without providing them a copy of their criminal background report in violation of the federal law.
First Student transports 6 million students on 60,000 school buses in North America, including those attending Cincinnati Public Schools.
To read more click here
ClearStar Logistics Announces Open Integration to Shared Confidence, New Non-Profit Volunteer Background Screening Program
ClearStar Logistics Announces Open Integration to Shared Confidence, New Non-Profit Volunteer Background Screening Program
ClearStar Logistics, a leading background screening industry services provider, today announced open integration to Shared Confidence, its new non-profit volunteer background screening program. Integration to Shared Confidence services is available to any background screening company on any technology platform.
Two newly available products will help nonprofits address these challenges. The Volunteer National Criminal Screen with Social Security Number (SSN) Trace delivers an address and alias history based on the volunteer's provided name. The provided name is then screened with a ClearStar Logistics National Criminal Database check - a database consisting of more than 400 million records from county courts, state Departments of Corrections, Administrative Offices of the Courts, and sex offender registries.
The Volunteer National Criminal with SSN Trace and Alias provides a more comprehensive version of the Volunteer National Criminal with SSN Trace and includes a National Criminal Database check of all alias names returned in the SSN Trace.
"Shared Confidence combines several high-quality services into a single product, specifically designed and priced so our background screening partners can efficiently deliver a superior product to their non-profit customers at the best price possible."
For more information, please visit www.ClearStarLogistics.net
HR Integrations and ClearStar Create Strategic Partnership
HR Integrations, the leading integrations network and exchange for the human resource (HR) market, and ClearStar announced a strategic partnership. This partnership connects the growing network of applicant tracking systems (ATS) and human resource information systems (HRIS) on the HR Integrations HRNX platform with ClearStar's background screening technology clients through a single HR-XML integration. "ClearStar's forward thinking technology combined with HR Integrations product leadership and integration network will provide ClearStar clients the ability to rapidly integrate with leading ATS and HRIS platforms," said Paul Mladineo, President of HR Integrations.
HR Integrations connects ATS and HRIS software platforms with HR service providers through the innovative HRNX Exchange, creating one HR services marketplace on the desktops of HR managers and recruiters. "Part of our commitment to ClearStar technology clients is to maximize their service delivery options," stated Vince Pascarella, President of ClearStar. "This partnership with HR Integrations not only provides our clients with seamless connections to the unprecedented list of ATS and HRIS providers in the HRNX Exchange, but it also enables a shorter time to market at a lower cost for our valued clients and their employer-customers for these types of high-value systems integrations."
To read more visit ClearStar.net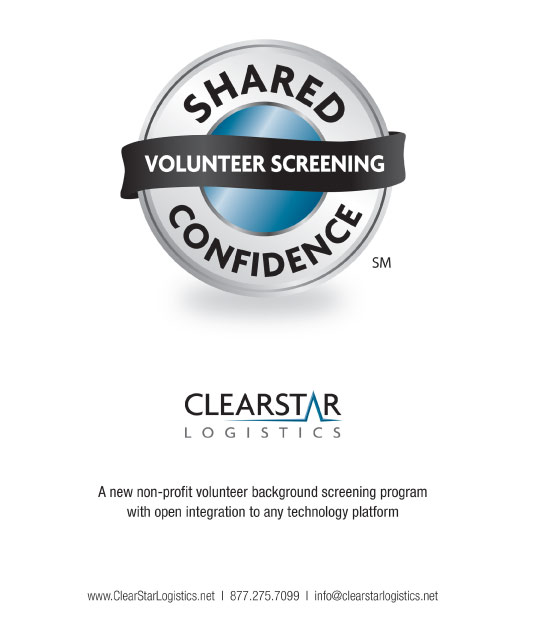 One Site! Many Suppliers!

Looking for the Top Suppliers in the Industry? Need to find a new Supplier?
Visit our VENDOR SHOWCASE which features suppliers to the Background Screening Industry.
New! Winter 2011 Directory of Suppliers Now Available - Click Here!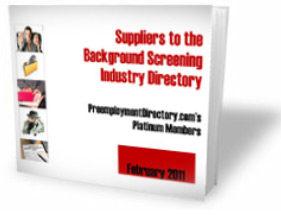 ADP Employment Report: Solid Job Growth Gathers Steam
Private-sector employment increased by 217,000 from January to February on a seasonally adjusted basis, according to the latest ADP National Employment Report released today. The estimated change of employment from December 2010 to January 2011 was revised up to 189,000 from the previously reported increase of 187,000. This month's ADP National Employment Report suggests continued solid growth of nonfarm private employment early in 2011. The average gain from December through February (217,000) is well above the average gain over the prior six months (63,000).
To the full report click here:
The Conference Board Employment Trends Index™ (ETI)
The Conference Board Employment Trends Index™ (ETI) increased in February for the fifth consecutive month. The index now stands at 101.7, up from January's revised figure of 100.1. The index is up over 8 percent from a year ago.
Says Gad Levanon, Associate Director, Macroeconomic Research at The Conference Board: "In the past half year, the economy has been adding, on average, about 110,000 jobs per month. The strong growth in the Employment Trends Index suggests that the pickup in jobs may accelerate in the next couple of quarters. However, with a shrinking government, a stagnant construction sector, and a manufacturing recovery that has only a small impact on overall employment, overall job growth will still be modest."
To read the full report click here:
Sponsored by:
Public Record Update
By Mike Sankey, March, 2011
Motor Vehicle: AAMVA Code Dictionary (ACD) Revised
Several new driving record conviction codes may soon be appearing on out-of state record convictions. The American Association of Motor Vehicle Administrators (AAMVA) is the copyright holder and publisher of the AAMVA Code Dictionary (ACD). The ACD Code System is used to exchange conviction and withdrawal information between the states' driver licensing authorities. In February 2011, the AAMVA released Version 4.0.0 of the ACD Manual. The changes are effective August 1, 2011. The changes in 4.0.0 include the addition of three new codes, corrections from the previous Version, and revisions to certain Appendices.
With the permission of AAMVA, a copy of the ACD Codes with descriptions and abbreviates appears in the printed and online versions of the MVR Access and Decoder Digest. The product also includes the driving record conviction tables for each state. See www.mvrdecoder.com . For more information about AAMVA see www.aamva.org
Reprinted with permission of BRB Publications, Inc.
To read the full article click here:
Checkster's Reference Check 2.0 Capitalizes on Social Networks Collective Intelligence To Emerge As A New Standard For Recruiting Assessments

With so many candidates available, organizations are seeking the best ways to assess the high volume of job applicants. By leveraging the connectivity of social networking, Reference Check 2.0 has emerged as a new standard to effectively assess candidates. "Social networks have transformed the mainstream communications," says Yves Lermusi, CEO of Checkster, the leading provider of talent assessment that leverages collective intelligence. "Business processes are following those transformations and benefiting by leveraging digital connections to enable employers to assess employees."

"When determining the best fit for a job, social networks are a potent option ," said John Younger, CEO of Accolo. "As a leading recruitment process outsourcer, with hundreds of customers and supporting thousands of jobs, we were fortunate to partner early with Checkster, whose Reference Check 2.0 provides us the flexibility and power to be extremely efficient while getting in-depth, tailored candidate assessments." Younger adds that the flexibility of the Checkster platform allows Accolo to easily perform a tailored assessment for each candidate with Reference Check 2.0 and online peer rating to provide their customers with vetted candidates.

For more information visit www.checkster.com
Screening With Meaning
According to some experts, it's only been in the last 18 months to 24 months that a more widespread use of the technique known as tandem mass spectrometry or quantitative clinical urine analysis has come into play to determine whether an injured worker is taking the drugs they've been prescribed, and not coupling them with illicit drugs, or not taking them at all and instead selling medications on the street.
For Bob Steggert, the Bethesda, Md.-based vice president of casualty claims, for Marriott International Inc., the information his claims department has been able to gather from drug testing has shown him beyond any reasonable doubt that many workers who are prescribed medications aren't taking them properly, if at all. Marriott rolled out the use of high-level urine analysis nationwide in 2010, according to Steggert, and he says some of the statistics produced by such testing are very much worth noting.
According to the quarterly magazine Physician Pain News, published by the American Society of Interventional Pain Physicians, 80 percent of all narcotic medications consumed globally are consumed in the United States. And that's in a country the population of which comprises only 4.5 percent of the world's population.
To read more click here
DRUG AND ALCOHOL TESTING (continued)
Proposed Federal Bill Supports Pill Mill Databases
U.S. Rep. Vern Buchanan (R-Sarasota, Fl) introduced "The Pill Mill Crackdown Act of 2011" which is intended to curb prescription drug abuse and eliminate pain clinics that illegally dispense narcotic pain medications It also triples the fines for pill mill operators from $1 million to $3 million, and possible federal prison sentences from 10 years to 20. It would also make drugs like Vicodin and Lortab more difficult to prescribe or obtain by reclassifying them as Schedule II drugs. "Something needs to be done," said Rep. John Mica (R-Winter Park). "Florida seems to be spiraling out of control. We've been cited for being one of the worst states for prescription drug abuse. It's a very serious problem." The bill would also support state prescription drug monitoring databases, which have become a source of contention in his home state. Although over 30 states already have such databases in place, Florida does not.
To read more click here:
THE WASHINGTON REPORT BY MONTSERRAT MILLER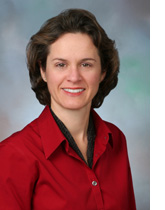 Montserrat Miller is a Partner with the law firm Arnall Golden Gregory, LLP and is based in Washington, DC. Ms. Miller's practice focuses on privacy and immigration compliance, as well as representation before Congress and federal regulatory agencies such as the Federal Trade Commission, Equal Employment Opportunity Commission, Consumer Financial Protection Bureau and the Department of Homeland Security.
You can contact Monterrat at Montserrat.Miller@AGG.com or visit http://www.agg.com/Contents/Home.aspx
Hello and welcome to the first edition of The Washington Report! I'm pleased to be a part of The Background Buzz and look forward to sharing with you news and my thoughts about what is happening in the Nation's Capitol.
What is capturing my attention this month can't be fully explored in one column, but I will at least start the dialogue. The issue of the month is hiring. It seems folks in Washington don't appreciate the value of credit reports and criminal background checks used for employee hiring and retention.
The Equal Employment Opportunity Commission (EEOC) is scrutinizing both. As a part of its push to address barriers to employment, they have held a series of meetings on point. This includes an October 2010 meeting on the use of credit reports in employment screening and a February 2011 meeting looking at barriers the unemployed face when seeking employment due to their unemployment status. Next up for the EEOC is a meeting looking at the use of criminal records in employment screening. Word is that the EEOC may be revisiting its earlier guidance from the late 80s on the use of arrest and conviction records in employment decisions. It is possible such a meeting could take place in May.
To read the full report click here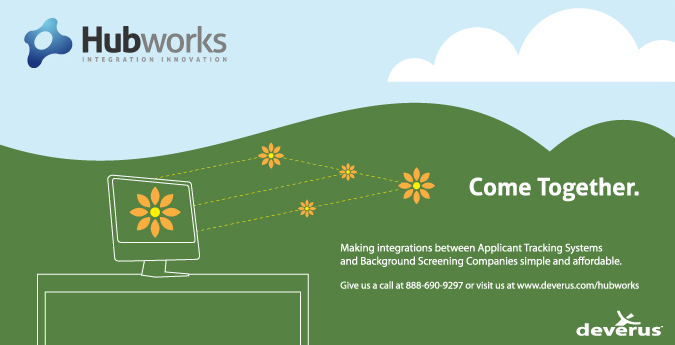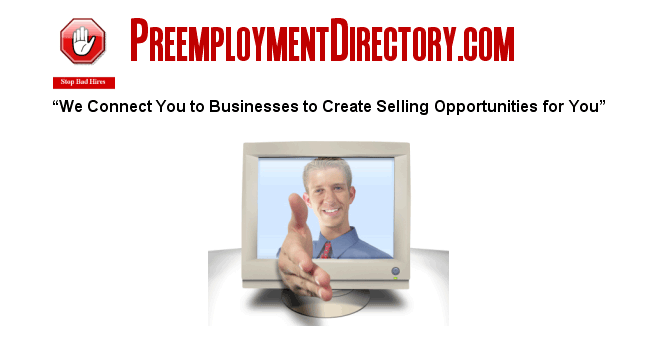 We Specialize in Promoting the Products and Services of businesses in the Background Screening Industry.
Click on the specific Marketing Portfolio above that fits your business.

We invite you to pull up a chair, grab your latte and take a break while you join us for this month's issue of The Background Bistro. This week's guest is Reid Rodriquez
Company Information:

How Long have you been in the background screening industry and what led you to join the industry?

I've been in the background screening industry for over 9 years now. We were actually in the insurance industry when we were asked by some background screening clients to help them get access to a greater number of states. This led us to where we are today.

If you could meet any one regardless of whether the person is alive or not who would you want to meet and why?

There are many individuals that I would love to meet, but the one that stands out the most is Siddhārtha Gautama (Buddha). His teachings provide insight into our lack of awareness, which may be a stumbling block that interferes with our spiritual, vocational and relational growth.

What is an accomplishment that you are especially proud of?

Despite my business success, my four boys are my proudest accomplishment. Even though our family continuously transforms due to age, circumstances and challenges, sharing my existence with my boys is the most fulfilling, frustrating, dynamic and divinely real experience to which I can attest.

What is important about your company that it is important for people to know?

Our company came from very humble beginnings and continues to be a completely customer driven organization. We feel we owe our pre-employment customers for making us who we are today and will continue to help them be a competitive part of the overall market place.

If you had a Crystal Ball and could look into the future what do you see happening in the background screening industry 10 years from now?

Over the next 10 years, our background screening industry will grow in influence and recognition sufficient to enable us to start hosting NAPBS's 2021 annual conference abroad, in Spain, Italy, China, Chile, and/or Brazil.

+++++

Reid can be contacted at reid@softechinternational.com or visit www.softechinternational.com for more information

Company Name:

Softech International, inc.

Title: COO



Education:


College Name:
· Florida Computer and Business

High School Name:
· Coral Park Senior



Birth City:


Family Portrait:

Wife's Name:
· Nadiuska Ramirez

Children's Names:
· Austin-Reid
· Daniel-Reid
· Evan-Reid
· Christopher-Reid



Entertainment Interest:


Favorite Musical Artist:
· Marc Anthony

Favorite Sport Team:
· Miami Dolphins

Favorite Food:
· Indian, Spicy



Favorite Vacation:


Location:
· Spain

Why Favorite:
· Food
· Sites
· Language
STOP STRUGGLING WITH WRITING AND PUBLISHING YOUR NEWSLETTER:
We can help you have a high quality e-newsletter to help nurture your relationship with your clients and attract new clients. Our customized newsletter service will take over your newsletter task or create a new one for you. We can manage the creation of your newsletter for you.
We are constantly researching information to use for The Background Buzz and you can put our research to use for you. Using the information rich content from The Background Buzz (minus the ads and competitors information) we will create a custom newsletter for you.
Use your staff's time to do more valuable work and save all the hassle of researching or writing articles, formatting and managing all the other ezine tasks with our customized ezine process.
Contact Barry Nixon at 949-770-5264 or at wbnixon@aol.com for more information.

Sponsored by: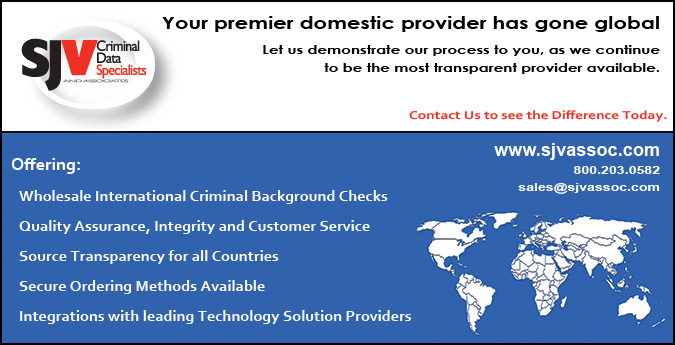 *Selamat Datang is welcome in Malaysian
INTERNATIONAL LEGAL CHALLENGE QUESTION
Most industries and firms now compete in a global marketplace which is continuing to increase the need for background checks for new hires that will reside in another country or that are being hired from another country. Commensurate with this growth in background checks is the need to understand the myriad of data protection, privacy, human rights and local laws that govern the practice of conducting background checks. To help background screening firms around the world to further enhance their knowledge we have launched this International Legal Challenge.
We are grateful to Brian Arbetter a Partner with the global law firm of Baker & McKenzie LLP for providing the question and answer to the questions in the International Legal Challenge. Brian is based out of the Firm's Chicago and San Diego offices. His practice focuses on international law issues, with particular emphasis on labor and employment, as well as workplace privacy. For information regarding the answers to the International Legal Challenge questions, please contact Brian at brian.arbetter@bakermckenzie.com.
Please Choose One of the Following Answer in Response to the Question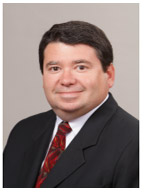 Under the new Malaysian Personal Data Protection Act, which of the following is a true statement?
A. Personal data on an individual may be freely transferred outside of Malaysia.
B. Personal data on an individual may be transferred outside of Malaysia, but only if the data subject has given consent.
C. Personal data on an individual may be transferred outside of Malaysia, even if consent by the data subject has not been given.
D. Personal data on an individual may never be transferred outside of Malaysia.

For information on sponsoring The International Legal Challenge Question please Click Here

Europe Background Screening Firms Form NAPBS International Chapter
The European Steering Committee representing background screening firms in Europe submitted their application to form an international chapter of NAPBS shortly before the recent NAPBS Annual Conference. The NAPBS Board approved the application at the conference which means NAPBS now has two international chapters including APAC and Europe. The Canadian Steering Committee reported that they will be submitting their application soon. Also Nadine Lecomte, VP Preemployment Solutions - HR, Garda, has been appointed as Chair, Canadian Steering Committee.
Much work remains to be done to put the international alliance together and we are looking for people with knowledge and interest to assist us in this endeavor. To contribute your expertise contact Bob Capwell at rcapwell@ebiinc.com or Barry Nixon at wbnixon@PreemploymentDirectory.com.
Controversial Device Popular Although Accuracy Is Questioned
Public and private agencies are using a "truth verification" device that has been discredited by numerous authorities as a tool to screen hundreds of job applicants in B.C. The tests are being administered by ITV Consulting Inc., a Victoria firm that licenses the Canadian rights to the Computerized Voice Stress Analyzer (CVSA) from a U.S. company. As stated on ITV's website, the device "measures small frequency modulations in the voice. These inaudible variations, when detected, measured and displayed, accurately determine the truthfulness of each statement elicited from a test subject."
ITV claims the device can definitively tell whether a person is lying: "The finished session is evaluated by the computer, rendering its findings of 'deception' or 'no deception,' removing any possibility of examiner error, as well as providing a completely objective examination," it states on its website. The firm recommends the device be used in conjunction with "the expert interrogation techniques used and taught by ITV." "Used in this manner, clinical studies show the accuracy score of our product to be 98 per cent with no inconclusives," it states.
This is an impressive statement. If true, the CVSA is the holy grail of lie detectors. However, there is little scientific evidence to support this claim, and much to repudiate it.
To read more click here
Privacy Czar To Probe Use Of Police Database
Information and Privacy Commissioner Elizabeth Denham announced Friday that her office will examine the issue of employers using the PRIME-BC police database to perform background checks on job applicants. Denham's office said it has been looking into employment-related criminal-record checks for several months and now will investigate concerns voiced by the BC Civil Liberties Association about the Police Records Information Management Environment database, used to record interactions with police including those with people who report crimes.The BCCLA said earlier this week it was disturbing that the names of as many as 85 per cent of adult residents in B.C. are included in the database.
To read more click here
Google, Internet Companies Face Too Many Privacy Rules, U.S. Official Says
U.S. Internet companies may be hampered by a multiplicity of data protection rules in Europe and beyond that are "potential barriers to the free flow of information," a U.S. official said. Daniel Weitzner, an Internet policy official in the U.S. Commerce Department, said regulators don't always recognize companies' efforts to set basic data protection standards that are adequate to stem abuses of privacy. "It's awfully difficult to adapt privacy practices for a hundred or more different" jurisdictions, Weitzner told reporters in Brussels the day after a meeting with Viviane Reding, the European Union's justice commissioner. "That is a substantial barrier today." Planned changes to data protection rules in both regions "seem to be quite convergent," she said. "Our cooperation has a good chance to be the first step towards the development and promotion of international legal standards," Reding said.
To read more click here
Reding Outlines Data Privacy Plans For Companies In Europe
European commissioner for justice, fundamental rights and citizenship, Viviane Reding, who is currently preparing the new laws , warned that the EU would not hesitate to take action against non-EU companies that broke local laws on data collection and retention. "Stakeholders at a recent public consultation on data protection asked me to make clear that our data protection rules also apply to data retention. Storage of data is already included in the broad definition of 'processing' but the general public is unaware that processing includes storing/retention." Reding explained that EU law would be based on four central principles.
To read more click here:
French Data Protection Authority Simplifies Formalities For Non-EU Companies Using Data Processors
In a decision published on 2 March 2011, the French data protection authority (the "CNIL") announced a simplification of the formalities regarding data processing in France done on behalf of non-EU entities. In consideration of the development of such services in the fields of human resources or client and prospect management, the CNIL, using its regulatory powers for data protection formalities in France, has decided to exempt non-EU companies using service providers located in France to process their human resources and/or their client and prospects data from the completion of formalities. In such cases, the appointment of a local representative is therefore no longer required either.
The full text of this exemption (exemption #15) can be found here (in French).
To read more click here
Association of National Exchanges Members of India (ANMI) Joins National Skills Registry
Association of National Exchanges Members of India (ANMI) has signed a Memorandum of Understanding (MoU) with NSDL Database Management Limited (NDML) to join National Skills Registry (NSR). National Skills Registry (NSR) is a NASSCOM (National Association of Software and Service Companies) initiative to develop a robust and credible information repository about all professionals working in the IT/ITes Industry in India.
Currently NSR has more than 8.5 lakh registered professionals. There are also 100 Subscriber companies comprising 60- 65% of the employee strength in the IT / ITeS industry. ANMI believes that such security best practices adopted by IT/ITes industry should be adopted by financial services industry and as a premier body of members of stock exchanges, it has taken lead to implement this initiative for broking industry.

https://nationalskillsregistry.com/pdf/ANMIPressRelease.pdf

Spain's Parliament Modifies DPA Penalty Authority As DPA's Enforcement Efforts Scrutinized
Spain has a new penalty regime for violations of privacy, with many minimum and maximum fines lowered. This is viewed as a business-friendly development at a time when the Spanish Data Protection Agency ("SPDA" or "Agency") has earned a reputation as one of the more enforcement-oriented DPAs in the EU, and when one of its high-visibility enforcement efforts is under scrutiny. This new regime entered into force on 6 March 2011 and is applicable to all data controllers and data processors processing personal data under the Spanish laws. The new law also specifies that in setting fines, the DPA may take into account the volume of the business of the offender, the relationship between the activity of the offender and the processing of personal data, or the measures implemented by the offender in order to avoid or solve the breach.
The reform is intended to give the Spanish Data Protection Agency flexibility to better adapt fines to the circumstances of the breach and the offender.
To read more click here
The UK Remains Europe's Bogus University Capital
The UK remains Europe's bogus university capital with 57% percent of European diploma mills claiming to operate from its shores . This year has seen a 25% increase in known diploma mills in the UK, with the number rising from 271 to 339, whilst in Europe as a whole the total number has risen from 454 to 593, an increase of 31%.
Country Number % Change
| | | | |
| --- | --- | --- | --- |
| Country | Number | % Change | |
| United Kingdom | 339 | 25 | |
| Italy | 43 | 207 | |
| Belgium | 36 | 33 | |
| Netherlands | 34 | 13 | |
| Switzerland | 21 | 31 | |
| Ireland | 20 | 25 | |
For further information or to read the Accredibase™ report for 2011, please visit www.accredibase.com
The International Screener Spotlight Column

Scott Vanek


How Long have you been in the background screening industry and what led you to join the industry?

My experience as a former law enforcement officer and business executive for a high-end security and communication systems firm prompted me to start this company in 1998. I've always been interested in the Criminal Justice and Security fields and starting this business was a natural transition for me.

I have been very fortunate to have such devoted clients and wonderful peers to work with. I truly enjoy the relationship building part of the business, it is definitely the most rewarding.

Any unusual stories or unique challenges you've encountered in setting up your international products and services?

While interviewing researchers for Eastern Europe and Southwestern Asia, we are continually running into firms that would provide "unofficial access" to police records through a friend, brother-in-law, or some other arrangement of that type. It has been both discouraging and entertaining to hear the different ways this type of illegal access is described to make it sound legitimate. Of course, one of the main purposes of our entry into the international field was to be able to disclose exactly what the source of our record information is. Needless to say, our coverage in that area of the world just hasn't happened yet!

If you could meet anyone, past or present, who would you like to meet and why?

I would have enjoyed the opportunity to meet former President's Ronald Reagan and Abraham Lincoln. Both of them had the strength and integrity to stand up for things they believed in…Democracy and the end of slavery.

What is important about your company that you want people in the industry to know?

My company culture is very important to me. We employ a very diverse group of people. I believe that you will only be as successful as the people you surround yourself with.

And our diversity allows us to continually think outside the box.

If you had a Crystal Ball and could look into the future what do you see happening in the background screening industry 10 years from now?

Changes, changes and more changes. Technology is going to increase, so businesses better prepare to adapt and make changes necessary to sustain longevity in this industry.

I also believe the economy will grow again and produce more opportunities for this industry. It's just not as easy as it used to be, so you have to listen to your clients and competitors better.

++++

Scott can be contacted at Scott@sjvassoc.com or visit www.sjvassoc.com

Title: President

Company Information:

Company Name: SJV & Associates

Year Founded: 1998
Headquarter Location:

Public Records Retrieval Firm – Domestic & International

Geographies Served:
United States
Middle East
Asia
South America
Pacific



Favorite Foods:


Italian FoodStuffed Peppers



Birth City:


Chicago, Illinois



Entertainment Interest:


Hobbies:
Mountain Biking, Hiking, Basketball

Favorite Musical Group or Artist:
Any 80's music

Favorite Sport Team(s):
Chicago Bears
Chicago Cubs
Duke Blue Devils



Favorite Vacation:


Spending time with my family
Location: Anywhere in Colorado

Why Favorite: My family and I love the outdoors. You cannot beat Colorado in the summer.

INTERNATIONAL: PROFESSIONAL WORKSHOPS AND ASSOCATION CONFERENCES

Featured Course:

Document Verification for non-UK National Employees Workshop - London - May 2011
( Click Here to View full list of 2011 Events ) - Updated Monthly
ADVERTISERS IN THIS EDITION

| | | | |
| --- | --- | --- | --- |
| | | | Background Screening Jobs |
Visit the Job Board for the Employment and Tenant Screening Industry. Here you will find resumes of people with industry experience and employers seeking applicants with experience in Employment and Tenant Screening and related businesses.
www.backgroundscreeningjobs.com

UPCOMING CONFERENCES, COURSES & EVENTS

2011 Events (Click Here to View full list of 2011 Events)
SHRM State Conferences, visit http://www.shrm.org/Conferences/StateAffilliateConferences/Pages/default.aspx
Drug and Alcohol Testing Industry Association (DATIA), 2011 Training Course Schedule, visit
http://datia.org
SAPAA Training Institute Learning Events, http://www.sapaa.com/
CUPA-HR Conferences: http://www.cupahr.org/newsroom/news_template.asp?id=5445
World Federation of People Management Associations, Events, www.wfpma.org/default.asp