BACKGROUND SCREENING NEWS
FTC Proposes Changes to Update and Improve Credit Reporting Notices
The Federal Trade Commission is proposing revisions to the notices that consumer reporting agencies provide to consumers, and to users and furnishers of credit report information under the Fair Credit Reporting Act (FCRA). The
FCRA requires the FTC to publish model notices for several forms that must be provided by consumer reporting
agencies. The proposed changes are designed to reflect new rules that the FTC and other financial regulators have enacted under the Fair and Accurate Credit Transactions Act of 2003, and to make the notices more useful and
easier to understand.
To Read The Full Article Go To: http://www.ftc.gov/opa/2010/08/fcra.shtm
Pizza Hut Loses Suit, Must Pay Millions
A San Diego Superior Court jury on Wednesday awarded a mother and her adult daughter $10.8 million in damages
for the injuries they suffered in a car crash with a Pizza Hut delivery drivert. The jury said that Shari Novak, who was
62 when the November 2008 collision occurred, should receive $8.6 million for medical and noneconomic damages.
She suffered permanent brain damage and can no longer take care of herself on a daily basis. Her mother, Olena
Novak, who was 87 when the crash happened, suffered a broken neck and other injuries and was awarded nearly
$2.2 million by the jury. The Novaks were driving on Clairemont Drive near Ute Drive when a car driven by Nicole
Fisk crossed into oncoming traffic and slammed into their car. She was 18 at the time. Lawyers for the Novaks
argued that Pizza Hut was responsible for the collision because they hired Fisk, who had a driver's license for only
three months and had a history of suffering blackout spells and staring episodes. The company should have done
more to check her background and assure that she could work safely as a driver, argued John Gomez, the lawyer for
Shari Novak.
To Read The Full Article Go To: http://www.signonsandiego.com/news/2010/jul/28/pizza-hut-loses-suit-must-pay-millions/
Security Industry Opposes Provision In Background Check Legislation
New legislation intended to help improve the accuracy of the FBI's criminal history database could actually lead to
the removal of criminal arrest records from a person's background check.Under a provision in the "Fairness and
Accuracy in Employment Background Checks Act of 2010 (HR 5300)," a person's arrest record would be dropped
from the database if the disposition of the case remains unknown or cannot be determined after one year.The
proposed legislation has led to an outcry from those in the security industry that rely on the database to determine
if a potential employee is eligible to work for their business."We're concerned that criminal histories would no longer
be accurate," said Larry Sabbath, who represents SCOLA (Security Companies Organized for Legislative Action), a coalition of various security guard, armored car and private investigations companies. "If there is an arrest and the
trial doesn't take place for more than a year or they don't get the information back from the states for more than a
year, it just gets dropped out as I read the bill. We don't think that is a logical way to handle things and it would
mean that the regulatory authorities who decide, for example, who should get a license as a security officer or a
private investigator or who should be able to obtain a weapons permit, might not have knowledge that someone was pending trial for a felony."
To Read The Full Article Go To:
http://www.securityinfowatch.com/security-industry-opposes-provision-background-check-legislation
New Regulations On Entities Furnishing Information To Consumer Reporting Agencies Go Into Effect
On July 1, 2010, final regulations went into effect that impose new obligations on entities that furnish information
about individuals ("data furnishers") to consumer reporting agencies ("CRAs") for use in reports about those
individuals.These regulations require data furnishers to institute reasonable policies and procedures that (1) ensure
the accuracy and integrity of furnished information and (2) allow individuals to formally dispute the correctness of
certain information that is furnished about them to CRAs directly with the data furnisher.The regulations were issued
on July 1, 2009 pursuant to the Fair and Accurate Credit Transactions Act of 2003, which amended the Fair Credit Reporting Act ("FCRA"). Under the FCRA, a CRA is generally defined as an entity that regularly engages in
assembling any information about individuals for the purpose of providing a report to a third party bearing on the individual's creditworthiness, character, general reputation, personal characteristics, or mode of living, where such a
report will be used as a factor in establishing the individual's eligibility for personal credit, insurance, or employment purposes. The most common type of CRA is a credit bureau, but companies that perform background checks for employment purposes, or compile such information about a company's employees to report for employment purposes, are also considered CRAs.
The accuracy and integrity rules within the new regulations require data furnishers to "establish and implement
reasonable written policies and procedures regarding the accuracy and integrity of the information relating to
consumers that it furnishes to a consumer reporting agency."
To Read The Full Article Click Here:
http://www.hldataprotection.com/2010/06/articles/financial-privacy/regulations-imposing-new
-obligations-on-entities-furnishing-information-to-consumer-reporting-agencies-go-into-effect-on-july-1/
Companies Can Buy Bulk DMV Records, Court Says
Businesses can buy and resell motor vehicle records in bulk without actually using them, so long as they intend to use them for "permissible purposes," the 5th Circuit ruled, dismissing six class actions challenging the practice. Under the Driver's Privacy Protection Act (DPPA), businesses must demonstrate a "lawful purpose" for obtaining DMV records containing drivers' names, photographs, Social Security numbers and other personal information. Private companies can use this information to prevent insurance fraud, verify a worker's driver's license, notify the owner of a towed or impounded vehicle, and conduct research and surveys, among other permissible uses. Government agencies, law enforcement officers and licensed private investigators are also authorized to use DMV records. A class of Texas residents accused the state of disclosing their motor vehicle records in bulk to businesses that merely wanted to maintain databases or resell the information without using it. The class claimed that simply keeping records for future use was an "impermissible purpose" under federal law. The New Orleans-based federal appeals court disagreed, upholding a federal judge's dismissal of the case.

For More Information Go To: http://www.courthousenews.com/2010/07/16/28906.htm
Congress Is Scheduled To Meet On Matters Concerning Private Investigators
In recent meetings of the Subcommittee on Commerce, Trade & Consumer two major developments are scheduled in Congress that are of critical importance to private investigators and security firms.
First, the House Financial Services Committee has tentatively scheduled a vote on HR 3149, "The Equal Employment for All Act." That bill would prohibit employers from accessing credit reports. NCISS is joining with a coalition of major industry groups to ask the Committee not to consider the bill. We joined with the same group when Senator Feinstein proposed identical legislation as an amendment to the financial reform legislation, HR 4173, 'The Wall Street Reform and Consumer Protection Act of 2009.' That proposal was stopped in the Senate. In addition, an NCISS advocate met with staff of members of the subcommittee at the time that a hearing was held to explain how such reports are used by investigators.
In another critical development, the House Subcommittee on Commerce, Trade and Consumer Protection will be holding a hearing on major privacy legislation which could also have a dramatic impact on private investigators. The Subcommittee will be reviewing two bills that would require that notice be provided and consent be obtained from individuals from whom "sensitive" data are obtained. HR 5777, ''Building Effective Strategies to Promote Responsibility Accountability Choice Transparency Innovation Consumer Expectations and Safeguards Act'' or the ''BEST PRACTICES Act'' by Representative Bobby Rush (D-IL) was introduced Monday. The subcommittee will also consider a similar draft bill by Representative Rick Boucher (D-VA), who chairs the subcommittee on Communications, Technology and the Internet.
Copies of the proposed bills can be found at the NCISS website, www.NCISS.org.
http://www.pinow.com/news/2010/07/22/congress-is-scheduled-to-meet-on-matters-concerning-pis/
Welcome to the Legal Challenge Question!

As the background screening industry continues to get more competitive the firms that will ultimately succeed will be those that create competitive advantage through their people by offering continuous learning opportunities to heightened their knowledge and capabilities. We believe that having employees that are very knowledgeable about the legal landscape of background screening is essential to continued success.
We are grateful to Pam Devata, Seyfarth Shaw LLP for providing the expertise for this valuable endeavor. For information regarding the answers to the Legal Challenge Questions, please contact Pamela Devata at Seyfarth Shaw LLP at pdevata@seyfarth.com or 312-460-5000 or visit www.seyfarth.com.
Please choose your answer by clicking on it:
New Massachusetts Law on Criminal Background Checks
How employers access and use criminal offender record information ("CORI") in the Commonwealth has changed under a new law signed by Governor Deval Patrick signed on August 6, 2010. Among other things, the new CORI law bans the use of questions about criminal history on written employment applications. This ban becomes effective November 4, 2010. The law also creates a new method and database for employers to access criminal records, replacing the current procedure with the Criminal History Systems Board. This becomes effective in May 2012.
Employers who obtain CORI information (either through the new state database or a third party) will have to provide it to an applicant prior to questioning the applicant about his or her criminal history or prior to taking any adverse action. Failure to do so may subject an employer to investigation, hearing and "sanctions" by the Criminal History Systems d and a civil fine ranging from $1,000 to $5,000.
To Read the Full Article Go To: http://www.jacksonlewis.com/legalupdates/article.cfm?aid=2136
Corporate Screening Announces Management Team Changes
Corporate Screening is pleased to announce the promotion of Greg Dubecky to the role of President of the Cleveland-based provider of global pre-employment and background screening services. Most recently Dubecky served as the General Manager of Corporate Screening, and was responsible for overseeing sales, marketing, product development, and investigative services. In his new role, Dubecky will be responsible for the strategic direction and all company operations including production, with the continued goal of keeping Corporate Screening on the cutting edge of technology and offering clients a one-of-a-kind customer experience. In addition, former President Dennis Drellishak will continue with Corporate Screening in the role of Chief Executive Officer and Founder. Drellishak will concentrate his efforts on ensuring that Corporate Screening achieves its strategic goals and objectives, and will also pursue special business projects. "Greg's vast knowledge of our industry, combined with his innovative management style, positions him well for this role," remarked Drellishak. "What's more, his business development skills have resulted in solid, long-term relationships with some of the country's leading healthcare, technology and manufacturing firms. He leads by example." A 20-year veteran of the investigative industry, Dubecky is also a board member and President of the Cleveland Chapter of the Foundation Fighting Blindness. He holds a Bachelor's Degree in Criminal Justice from Kent State University.
For More Information Go To: www.CorporateScreening.com
ClearStar.net Honored by Inc. 5000 for 3rd Year as One of America's Fastest Growing Private Companies
ClearStar.net, a leading information provider for the employment and tenant screening industry, announced today that they have been recognized by Inc. magazine in its fourth annual ranking of the 5,000 fastest-growing private companies in the country. The list represents the most comprehensive look at the most important segment of the economy--America's independent-minded entrepreneurs. "During a time when employers are looking more closely at the candidates they select, we've found success by supporting the professional companies that are actively
engaged in the background screening industry with the robust and flexible technology they need to operate their business," stated R.J. Vale, CEO of ClearStar.net. ClearStar.net's three-year sales growth of 106% earned them a ranking of 2346. This year marks the third year in a row that ClearStar.net has been included in the list. In 2009 they were ranked 2540. In 2008 they were ranked 2949. "Three straight years of progressively higher rankings is a testament to the concerted efforts our clients, strategic partners and the ClearStar.net team," continued Vale. The
2010 Inc. 5000, unveiled Tuesday on Inc.com, serves as a unique illustration of the profound changes taking place in the U.S. economy.
"The leaders of the companies on this year's Inc. 5000 have figured out how to grow their businesses during the longest recession since the Great Depression," said Inc. president Bob LaPointe. "The 2010 Inc. 5000 showcases a particularly hardy group of entrepreneurs."
For More Information, Please Visit: www.ClearStar.net.


If You Are Interested In Getting More Than 100 Pre-Qualified Leads Click Here.
ANNOUNCEMENTS - Continued
Innovative Enterprises Launches IDS™ Web 2.0
Innovative Enterprises, Inc., a strategic partner to the background screening industry and expert provider of court
research information products, smart data solutions and ancillary services, today announced the launch of IDS™
Web 2.0. The expanded web portal places significant feature enhancements and functionality in the hands of
Innovative's Screening Industry Partners™, including access to industry-leading county criminal and civil services,
live retrieval of results and order status, and advanced sorting and filtering tools to manage new, pending and
historical order activity. A highly sophisticated batch upload process has also been introduced with IDS™ Web 2.0.
By uploading a single file, partners can quickly and easily order any quantity of any available IDS™ instant data
solution, choose from more than 200 custom search configurations, and receive an email alert when the results are
ready for pickup. With batch upload, Innovative's partners are empowered to effortlessly provide large scale services
such as annual employee audits using a single spreadsheet provided by their employer customers.
For More Information, Please Visit: http://www.knowthefacts.com
Clearstar.net Appoints Screening Industry Executive Vincent Pascarella President
ClearStar.net, an innovative technology provider for the employment and tenant screening industry, announced today that Vincent J. Pascarella has been hired as President. In this newly created role, Pascarella will direct all sales, development and operations of the firm and report directly to CEO R.J. Vale. "Demand for background screening services has been markedly up in 2010 as developments in technology combined with a more competitive hiring market have forced employers to place closer scrutiny on their hiring practices," said R.J. Vale, CEO of ClearStar.net. "The addition of this new executive enables us to continue to be responsive to this demand and provide our business owners with the precision tools and information they need to operate their background screening
businesses. Pascarellastated, "I am absolutely ecstatic about the opportunity to work with such an impressive team, and to help sustain the momentum and growth of the organization and the business owners they serve."
Pascarella is an attorney, a graduate of the University of Colorado School of Law, a certified Senior Professional in Human Resources (SPHR) and brings more than twelve years sales and operations experience managing national employment background screening firms. Prior to joining ClearStar.net, Pascarella was Vice President of Sales for USA-FACT, Inc. He has also previously served in sales and executive leadership roles with Background Information Services (BIS), Frasco Profiles and Frasco Investigative Services, Employment Screening Resources
(ESR) and HRPLUS.
For More Information, Please Visit: www.ClearStar.net.
ScreeningONE Recognized on 2010 Inc. 5000 List
ScreeningONE, a leading provider of nationwide pre-employment background and tenant screening services, announced today that the company was named to the Inc. 5000 list. Inc.'s list recognizes the 5000 most entrepreneurial and fastest growing companies in the United States and is based on percentage growth in company net sales over a four-year period. ScreeningONE placed in the top 1000 of the list at #793. "We are thrilled to be named by Inc. Magazine as one of the nation's top entrepreneurial companies," said Michael Byrd, president of ScreeningONE. "Despite the difficult economy, ScreeningONE has continued to grow each year. And, our ranking in the top 1000 is attributed to the dedication of our employees and the loyalty of our clients. I thank all of our employees and our customers who are the keys to ScreeningONE's success."
For More Information, Visit www.ScreeningONE.com
Sterling Infosystems Expands Service Platform to U.K., Europe and Asia With Acquisition of Screening International
Sterling Infosystems, Inc.,a leading provider of employment and background screening services, announced that it has acquired Screening International, LLC from Intersections Inc. a leading providing of consumer and corporate identity risk management services. Screening International serves over 1,700 clients ranging from Fortune 100 companies to small business enterprises, operating as American Background Information Services in the US, and asAperion Screening internationally. "This acquisition allows us to expand our client base in the United States and Europe, and introduce our industry-leading products, services and technology to new markets," said Bill Greenblatt, CEO of Sterling Infosystems Inc. "For over 25 years, Screening International has provided services that enhance the safety, security and efficiency of the workplace, and we are proud to announce this transaction to our current and future clients." Key employees of Screening International, including its President, Scott Smith, will continue to provide their expertise and services to its existing clients. "Our clients can expect the same level of high quality service from our new company, a seamless transition, and enhanced risk management services that will offer tremendous new benefits," said Smith.
For More Information Please Visit http://www.sterlinginfosystems.com/
DATA PROTECTION, PRIVACY & OCCUPATIONAL FRAUD
Employees Still Pose Biggest Security Threat, Survey Finds
Workers inside agencies pose the biggest threat to computer security, providing foreign governments and other perpetrators direct access to sensitive networks, according to results of a survey of security experts released on Tuesday. Most of the 22 government security experts PacketMotion, a security vendor, surveyed pointed to employees as the greatest threat to steal sensitive information because failure to comply with policies combined with lax controls often provide easy access to data. Results of the survey reflect "the reality that the [perpetrator] will hijack or use the credentials of internal users," said Jonathan Gohstand, vice president of marketing and product strategy at PacketMotion. The survey was conducted during the Black Hat USA 2010 conference in Las Vegas in July. Fifty-nine percent of those surveyed said employees represent the biggest threat to the government's enterprise computing environment, and 14 percent pointed to administrators who have been given access to certain networks and files as threats as well. Eighteen percent said outsiders, including contractors, were the biggest security threat, while only 9 percent named hackers and cyber criminals.
For More Information Go To: http://www.nextgov.com/nextgov/ng_20100817_1347.php
The "2010 Data Breach Investigations Report," which takes into account more than 900 breaches and 900 million compromised records probed by Verizon and the Secret Service last year, found that 69 percent of data-loss
incidents were linked to outsiders, while 49 percent were caused by insiders. But the percentage of breaches
attributed to outsiders has dropped nine percent since last year's study, while breaches caused by threats
originating from within an organization more than doubled.
For More Information Go To:
http://www.pinewswire.net/2010/07/internal-threats-double-as-attackers-shift-strategy/?utm_source=feedburner&utm_medium=email&utm_campaign=Feed%3A+PIN
ewswire+%28PI+Newswire%29
DATA PROTECTION, PRIVACY & OCCUPATIONAL FRAUD
DATA PROTECTION, PRIVACY & OCCUPATIONAL FRAUD - continued
Liars Index Up For First Six Months Of The Year
The Liars Index® reached 21.43% for the first six months of 2010. Calculated semi-annually by Jude M. Werra & Associates, the Brookfield, Wisconsin executive search firm, theLiars Index® reports the percentage of executives who misrepresent their education claims on theresumes they submit to the firm."This latest increase in the Index is the highest in some ten years," said Jude Werra, president. "Thepeak of the Index over the past sixteen years was at 23.30%, in the first half of 2000".
"The rolling average for the last two years also trended upward, to 16.20%, approaching the 17.60%mark of ten years ago. The rolling average record rate was in the first half of 2000, when it reached18.50%."Werra notes that the current data parallels the increases during the 2000-2001 recessionary period.This may suggest that as the national unemployment statistics rise the percentage of puffery andoutright lies about educational credentials appear to rise right along them.
Liars Index®/Add One

Printed with permission of Jude M. Werra & Associates, LLC
Protecting Against Employee Theft
Businesses face all kinds of challenges in today's competitive environment, but one of the most insidious is the threat from within. In a typical scenario, a less-than-loyal employee decides to jump ship to a competitor or start a competing operation. Unless you have in place a noncompete agreement specifically prohibiting such activities, the employee's behavior may be distasteful, but probably not illegal. However, if the departing employee decides to download company files containing sensitive information -- such as customer lists, pricing schedules, marketing plans, etc. -- and take those files with them, a line has been crossed. One powerful weapon employers can use to protect their interests in such cases is the Computer Fraud and Abuse Act.
While it's impossible to know exactly how widespread a problem theft of trade secrets by former employees really is, there is strong statistical and anecdotal evidence that it has become a growing issue for employers. According to "A Statistical Analysis of Trade Secret Litigation in Federal Courts," that was recently published in the Gonzaga Law Reform , the number of trade secret cases has grown "exponentially." "Most alleged misappropriators are someone the trade secret owner knows." "Specifically, in over 85 percent of cases, the alleged misappropriator was either an employee or business partner." Cases of employee-related data theft more than doubled between 2006 and 2008, according to a study by KPMG. Based on its findings, the number of such incidents is "almost certain" to increase further, especially in a difficult economic environment.
To Read The Full Article Go To: http://www.hreonline.com/HRE/story.jsp?storyId=475264808
SHRM Report: August 2010 Hiring Expected To Inch Up and Layoffs Will Fall to Three-Year Low
August job growth will show small gains over last year while the layoff rate will drop to a three-year low according to a monthly survey of human resource professionals at more than 1,000 companies across the country. The Society for Human Resource Management's (SHRM) Leading Indicators of National Employment® (LINE®) Report , which includes the only national employment index of month-ahead hiring expectations, shows a 20-plus point increase in August hiring plans for the manufacturing and service sectors compared to last year.
For More Information Go To: http://www.shrm.org/about/pressroom/PressReleases/Pages/August2010Line.aspx
Employment trends index: Growth slows
The Conference Board's U.S. employment trends index edged up to a reading of 97.0 in July from 96.7 in June.
"The growth rate of the employment trends index slowed sharply in the past three months, suggesting that
employment growth will remain too weak to keep up with the increase in the working age population," said Gad
Levanon, associate director of macroeconomic research at The Conference Board. "The disappointing employment numbers may indicate that the low levels of household spending and confidence are making businesses more
cautious when it comes to hiring."
Source:http://staffingindustry.com/me2/dirmod.asp?sid=D657A977717E4533A248A3E41F0FC33A&nm=Corprate
+Member+Topics&type=MultiPublishing&mod=PublishingTitles&mid=6EECC0FE471F4CA995CE2A3E9A8E4207
&tier=4&id=9A1FC36ACA1C44AE812323F563DC52B6
ClearStar Logistics Teams with Advanced Livescan Technologies to Launch FBI Finger Print Submission through ClearStar.net Technology Platform
ClearStar Logistics, the back office solution provider for the employment and tenant screening industry, announced today a partnership with Advanced Livescan Technologies to offer an electronic fingerprint capture and National Criminal History Record Search solution via the ClearStar.net screening technology. The launch of the new solution comes in direct response to the increased demand from employers for easier and more thorough criminal background checks. Federal and state laws require fingerprint checks for certain employment and licensing purposes including employers serving the financial sector, assisted housing (HUD programs), childcare, healthcare, transportation, government contractors and employees. "Advanced Livescan Technologies' strategic partnership with ClearStar Logistics provides a timely solution to the exponentially growing demand in fingerprint background check markets," said Kevin J. Burke CEO of ALT. "The integration of our E-VeriTech SOLO now adds electronic tenprintLivescan and direct FBI submission capabilities to ClearStarLogistics's already extensive list of automated background screening services". "This new screening offering will allow firms on the ClearStar.net platform to process electronic fingerprints directly through a certified FBI Channeler," stated Traci Ivester, COO ClearStar Logistics. "The team at Advanced Livescan has worked diligently with us to bring this new back office solution to the professional screening firms that we serve."

For more information, please visit ClearStar.net.
Service Industry Employers to Save Thousands With New Automated Tax Credit Processing
In 2009, 12 million U.S. hires qualified for federal and state tax incentives, but less than 7 percent of businesses hiring these qualified employees took advantage of credits for their organization. Through a strategic partnership between PeopleMatter and TaxBreak, businesses in the service industry, such as restaurants and convenience stores (C-Stores), can easily take advantage of hiring incentives with automated tax credit processing specifically developed for the hourly workforce. The PeopleMatter Hire™ applicant tracking system integrates with TaxBreak's award winning processing system, so companies can seamlessly process applicants, from pre-screening to credit certification, saving managers' time, reducing income tax liability, ensuring compliance and increasing cash flow.PeopleMatter is revolutionizing the talent management industry by fully integrating tax credit processing within a broad product platform targeted toward the service industry.
"We believe the integration of TaxBreak's technology and services into PeopleMatter's product offering is a perfect combination of innovation and ease of use benefiting the company's bottom line," said Shannon Scott,
For More Information Go To: http://www.sacbee.com/2010/08/17/2964530/service-industry-employers-to.html
Using Traditional and Search Engine Marketing (and Social Networking) to Leverage Your Investments in Original Content and SEO

This complimentary article The Web has had a huge impact on how people research senior care products and services. Because of this shift, you must have a search-optimized "marketing" Web site with lots of original/educational content.  Download today!
ID Partners with Inquiries Inc. to Create IDVetting
Inquiries Inc., an Easton, Md., based industry leader in personnel security and background screening, and Telos Identity Management Solutions, LLC (Telos® ID), of Ashburn, Va., the integrator of record for the world's largest biometric identity application, have created a strategic alliance to roll out a new background screening service called IDVetting™. IDVetting is focused on delivering non-criminal, fingerprint-based background checking services as an authorized FBI channeler through a secure, web-based enrollment and record dissemination service for authorized recipients. Qualifying organizations can now use FBI channeling through Inquiries as a qualified outsourced service provider to perform an electronic biometric (fingerprint) history check of the IAFIS database, with results back in hours, not days or weeks. A fingerprint match is the "gold standard" of criminal record checks. It establishes a concrete match with an individual and a record, based on a unique biometric identifier. Telos ID will provide the technology for the solution, according to Mark Griffin, the company's president and general manager. "We are excited about working with Inquiries," says Griffin. "Combining Inquiries' industry leadership and Telos ID's experience in providing integrated identity and access management solutions will change how government and industry process background checks today."
For More Information Go To: http://www.idvetting.com/news/index.cfm
One Site! Many Suppliers!

Looking for the Top Suppliers in the Industry? Need to find a new Supplier?
Visit PreemploymentDirectory.com's VENDOR SHOWCASE which features suppliers to the Background Screening Industry (go to www.PreemploymentDirectory.com, click on 'Click Here' and then scroll down to Vendor Showcase for Background Screening Industry Suppliers)
New! Directory of Suppliers Now Available - Click Here!
Advance Signals Found In 71% Of Workplace Violence Cases
The pattern is familiar: Someone goes on a shooting rampage in the workplace, and experts in mental health , law enforcement and the media struggle to find lessons in the aftermath. Predicting violence in the workplace can be difficult, but in some cases there are signs, said Dr. Harold Schwartz, psychiatrist-in-chief at the Institute of Living in Hartford. Those include an employee who is rigid, inflexible or unwilling to take feedback from supervisors or coworkers, one who is unable to get along with others, or one who abuses alcohol or drugs. "Those are glaring signs that are missed in the workplace," Schwartz said. He added that people with mental illness are no more likely than others to commit workplace violence unless there is also alcohol and drug abuse .

Schwartz said occurrences of workplace violence across the country are down, possibly becauseemployers are recognizing and addressing issues with employee-assistance programs and other forms of help. Experts say most slayings in the workplace are not committed by disgruntled workers. Statistics on workplace homicides include those murdered in the commission of another crime, such as convenience store clerks who are killed during a robbery. Roughly 75 of the 1,000 workplace homicides that occur on average each year are committed by disgruntled workers. Barton advises employees to take the same approach toward workplace violence that the government takes in encouraging citizens to report suspicious activity at airports and train stations: "If you see something, say something.'' "We don't want to [foster] paranoia at work," Barton said, "but there are warning signs.'' Barton reviewed 1,800 incidents of workplace violence over the past 26 years and concluded that there were signals 71 percent of the time.

For More Information Go To: http://www.courant.com/business/hc-workplace-violence-0804-20100804,0,6226983.story
STOP STRUGGLING WITH WRITING AND PUBLISHING YOUR NEWSLETTER:
We can help you have a high quality e-newsletter to help nurture your relationship with your clients and attract new clients. Our customized newsletter service will take over your newsletter task or create a new one for you. We can manage the creation of your newsletter for you.
We are constantly researching information to use for The Background Buzz and you can put our research to use for you. Using the information rich content from The Background Buzz (minus the ads and competitors information) we will create a custom newsletter for you.
Use your staff's time to do more valuable work and save all the hassle of researching or writing articles, formatting and managing all the other ezine tasks with our customized ezine process.
Contact Barry Nixon at 949-770-5264 or at wbnixon@aol.com for more information.
NAPBS On The Brink Of Becoming An International Association
Progress continues to be made by NAPBS' International Committee in formally establishing an international alliance with background screening firms in the Asia Pacific Area, Canada and Europe. The ASIA Pacific Area Countries Steering Committee has submitted their bylaws for approval which is the final step toward forming their chapter (contact Wayne Tollemache at wayne.tollemache@fadv.com). Canada's Steering Committee is rapidly moving forward with creating an Accreditation process, developing bylaws and an application for membership along with continuing to work on the RCMP/CPIC issue which has not reached a final conclusion at this point (contact Michael Damm at mdamm@isbc.ca.) Europe is also moving forward with formalizing the direction they want to proceed with and starting to look at establishing their bylaws (contact Ewan Tweedie at ewant@securitywatchdog.org.ukor Sal Remtulla at Sal.Remtulla@riskadvisory.net.) In addition, the International Committee continues to have Exploratory Sub-Committees working on creating an alliances with background screening firms in Africa and Latin/South America. These Exploratory Committees are looking for volunteers to work help with their outreach efforts.
In addition, our other committees are busy at work as well. The Education Committee has arranged for an International Session at the Midyear which will be presented by several attorneys at Baker and McKenzie, a law firm that specializes in international business. They are also working hard to put together a slate of education sessions for the Annual Conference. Contact Janet Ackerman at Janet.Ackerman@comcast.net to suggest. The International Provider Guidelines Committee is working diligently to revive this initiative and to create a set of guidelines conducting international background checks. Contact Terry Corley at Terry.Corley@intlscreening.com for more information.
To participate in this landmark effort and contribute to history being made contact Bob Capwell at rcapwell@ebiinc.com or Barry Nixon at wbnixon@aol.com.
Background Check Program A Reasonable Exercise Of Management Rights
In Canada, pre-employment background checks are generally permissible. With some exceptions in some provinces, these checks can include information about a candidate's employment history, education, credit, fingerprints, and criminal record. Though employers can generally conduct such checks on potential or current employees if they have their consent, the legitimacy and permissibility of the use of criminal background checks by employers has come under fire. In several recent decisions, Arbitrators and Courts have dealt with the question whether an employer's need to access this information outweighs an employee's right to privacy. The recent decision of Arbitrator Watters in Re Diageo Canada Inc. and C.A.W.-Canada, Local 2098 (PDF) has added to the criminal background check dialogue.
To Read The Full Article Click Here:
The European Commission Delays Revision Of Data Protection Directive

The European Commission has announced a new schedule for the revision of the European Union Data Protection Directive, delaying legislative proposals for over a year, according to the French Information Commissioner's Office, CNIL. The EC is currently considering 160 responses to a data protection consultation. The UK Ministry of Justice has also released a call for evidence on the data protection legislative framework to help inform the UK's position on negotiations for the new EU data protection instrument. In the UK, national data rules are currently curtailed in several ways, leaving the standard of protection lower than required under EU rules, The EC aims to bring the UK in line with the EU's Data Protection Directive.

This story was first published by Computer Weekly

For More Information Go To: http://www.infosecurity-magazine.com/view/11540/ec-delays-revision-of-data-protection-directive/
Germany - Employment returns to growth
According to provisional results from the Federal Statistical Office (Destatis), the number of persons in employment whose place of employment was in Germany amounted to about 40.3 million in the second quarter of 2010, which was an increase of +72,000 persons or +0.2% on a year earlier. This means that there was a year-on-year rise in employment for the first time since the second quarter of 2009. That level shows the highest number of persons in employment in any second quarter since German unification and is quite close to the all-time high of 40.7 million achieved in the fourth quarter of 2008.

To read the full provisional results in German language please click here
For More Information Go To: http://www.staffingindustry.com/ME2/dirmod.asp?sid=&nm=&type=MultiPublishing&mod=PublishingTitles&mid=
6EECC0FE471F4CA995CE2A3E9A8E4207&tier=4&id=08CE3816284648F281A707E93A583846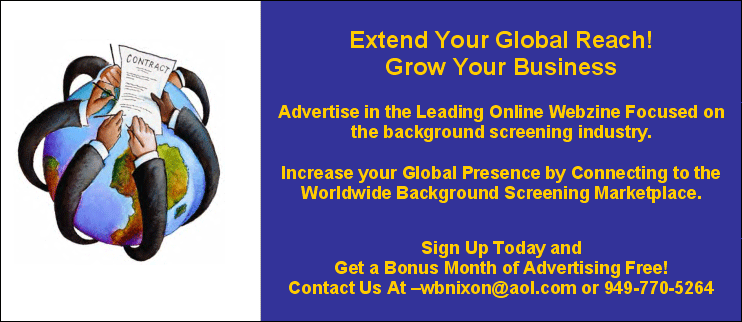 Germany to Forbid Screening of Job Candidates on Facebook?
It should go without saying that employers need to use caution when they use social-networking sites to gather information on job candidates. After all, you don't want to inadvertently learn something you can't legally use to make a hiring decision - like the candidate's race, or that she's pregnant, or even that he uses a wheelchair. If you learn such information and then subsequently decide not to hire the candidate, it becomes that much harder to prove you made the decision based on non-discriminatory factors. Rather than leaving the matter up to employers' good judgment, however, lawmakers in Germany have proposed legislation that will make it illegal for employers to vet prospective employees by checking out their Facebook or MySpace profiles, or any other social-networking site not specifically designed to connect potential employees with potential employers. Spiegel Online International reports: [T]he new law will reportedly prevent potential bosses from checking out a candidate's Facebook page, [but] it will allow them to look at sites that are expressly intended to help people sell themselves to future employers, such as the business-oriented social networking site LinkedIn. Interestingly, information about candidates that is generally available online will be "fair game," the story says, as long as it is not too old or something that is out of the
candidates' control.
For More Information Go To: http://www.itbusinessedge.com/cm/blogs/bentley/germany-to-forbid-screening-of-job-candidates-on-facebook/?cs=42917
It has become common business practise in South Africa to conduct criminal checks on job applicants and current employees to establish the existence of criminal records. Over the last seven months EMPS* has been conducting statistical analysis to determine the difference between the various methods criminal checking. Historically doing a criminal check by submitting an applicant's name and ID number has been the most common method. In the past two years however, the South African Police Service (SAPS) announced its plans to phase out this database check due to the unreliability of the data. This brought about the introduction of the AFIS Criminal Fingerprint check, digitally-scanned fingerprints linked to an automated criminal database, called AFISwitch.The process of phasing out the name/id search has not been as quick as anticipated and companies have been reluctant to change the mode of doing their checks due to the more intense logistics of using the new technology. The statistics, however, reveal some frightening realities in terms of the reliability of the name/id search that so many companies are still relying on to determine criminal status of potential employees.

For MoreInformation Go To: www.emps.co.za
Data Protection: Commission Requests UK To Strengthen Powers Of National Data Protection Authority, As Required By EU Law
The European Commission has requested the UK to strengthen the powers of its data protection authority so that it complies with the EU's Data Protection Directive. The Commission request takes the form of a reasoned opinion - the second stage under EU infringement procedures. In the UK, national data rules are curtailed in several ways, leaving the standard of protection lower than required under EU rules. The UK now has two months to inform the Commission of measures taken to ensure full compliance with the EU Data Protection Directive."Data protection authorities have the crucial and delicate task of protecting the fundamental right to privacy. EU rules require that the work of data protection authorities must not be unbalanced by the slightest hint of legal ambiguity. I will enforce this vigorously," said Vice-President Viviane Reding, Commissioner for Justice, Fundamental Rights and Citizenship. "I urge the UK to change its rules swiftly so that the data protection authority is able to perform its duties with absolute clarity about the rules. Having a watchdog with insufficient powers is like keeping your guard dog tied up in the basement."
The case concerns the implementation of the EU's 1995 Data Protection Directive (95/46/EC) both in UK law (theData Protection Act of 1998) and its application by UK courts. The Commission has worked with UK authorities to resolve a number of issues, but several remain, notably limitations of the Information Commissioner's Office's powers:
For more information Go To: http://europa.eu/rapid/pressReleasesAction.do?reference=IP/10/811
Drug Testing At Work: Guidance For Workplace Representatives
Despite claims from drugs-testing companies, there is no real evidence that drug-testing is becoming common-
place in British workplaces. It is mainly used, often with union agreement, in safety critical areas such as
transport and energy generation or after an incident. There is also increased usage in the construction industry.
However generally where wide-scale drug testing has been considered it has been rejected either because of
cost, union objections, or doubts over the effectiveness.
Research by the HSE in 2004 was unable to show any link between drug use on its own and workplace accidents,
although this may be because of the very low levels of actual drug use while at work. A survey for the Rowntree
Foundation and Drugscope charity in the same year also found a lack of evidence for a link between drug use and accidents but added 'drug and alcohol-induced intoxication will be a source of risk in such environments.'
Privacy and data protection considerations have also been addressed by the Information Commissioner's Office,
whose data protection code on obtaining and handling information about workers' health puts strict limits on the
health information that can be obtained by employers. It concludes that in most instances alcohol and drug testing
is an unwarranted intrusion.
To Read The Full Article Go To: http://www.tuc.org.uk/h_and_s/tuc-18000-f0.cfm
PreemploymentDirectory.com's 2010 Marketing Portfolios for:
We Specialize in Promoting the Products and Services of businesses in the Background Screening Industry.
Click on the specific Marketing Portfolio above that fits your business.
ADVERTISERS IN THIS EDITION


UPCOMING CONFERENCES & EVENTS

2010 Events (Click Here to View full list of 2010 Events) – Updated Monthly
SHRM State Conferences, visit http://www.shrm.org/Conferences/StateAffilliateConferences/Pages/default.aspx
Drug and Alcohol Testing Industry Association (DATIA), 2010 Training Course Schedule, visit
http://datia.org
CUPA-HR Conferences: http://www.cupahr.org/newsroom/news_template.asp?id=5445
National Association for Professional Background Screeners (NAPBS), 2009 http://www.napbs.com
World Federation of People Management Associations , Events, http://www.wfpma.com/events/byregion.asp
The WFPMA World Congress takes place every two years, and to reflect its international origins and concerns member regions take turns to host the event.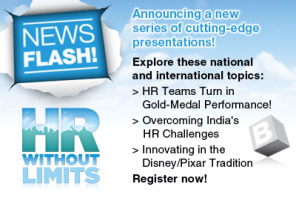 | | |
| --- | --- |
| | HRO Today's CEO, Elliot Clark, invites HR Practitioners and HR Providers to join our Webinar on Wednesday, September 1, at Noon Eastern Time, where he will discuss the Methodology and Survey protocol for the upcoming Screening Baker's Dozen Ratings. The Survey will be sent out the following day, September 2nd. Don't miss this opportunity to learn, in advance, about the successful completion of your Survey form. |