BACKGROUND SCREENING NEWS
FTC Previews Forthcoming Privacy Report
ManeeshaMithal from the FTC Division of Privacy and Identity Protection recently spoke at the Online Trust Alliance Forum in Washington, DC and provided insights into the forthcoming FTC Report on Privacy. She cautioned that the Commissioners had not yet approved the Report, and that it may change, but said the following:
There are five fundamental findings about privacy that will be included in the Report:
There is increased collection, storage and use of data.
Consumers are largely unaware of the use of data, especially the practices of the data broker industry and behavioral advertising. Notice and choice has been a disaster.
Consumers really do care about privacy.
Innovation in the Internet economy is important, and free content that is provided through the collection of information also is important.
There is a blurring of the distinction between personally identifiable information and non-personally identifiable information.
The Report will build on these findings, propose a new privacy framework, and will say "This is what privacy should look like".
There will be three major aspects of the Report:
Privacy by Design, that includes privacy reviews, must be a part of all technology development that involves personal information
There is a need to improve consumer choice, with just in time notices of collection practices
There is a need for Improved transparency, even with just in time disclosures. Privacy notices will remain, but must improve (see e.g. the new GLB privacy notices sanctioned by the FTC)
To Read The Full Article Go To: http://www.hldataprotection.com/2010/09/articles/online-standards/ftc-previews-forthcoming-privacy-report/index.html

NAPBS Board of Directors Member Testifies at House Financial Services Subcommittee on Financial Institutions & Consumer Credit Hearing on Behalf of Background Screening Industry
On September 24, 2010 Judy Gootkind, NAPBS Board of Directors, Creative Services Inc., testified on behalf of NAPBS in a hearing before the Committee on Financial Services Subcommittee on Financial Institutions & Consumer Credit U.S. House of Representatives. The hearing was on HR 3149, The Equal Employment for All Act. NAPBS is a trade association founded in 2003 which represents over 700 companies engaged in employment and tenant background screening across the country. Of this figure, approximately 360 member companies are Regular Members, meaning that they are primarily engaged in the business of providing employment and/or resident background screening services directly to end-users, such as employers, landlords and businesses. The majority of those Regular Members are small businesses, with 12 or less employees. Having said this, our membership does include a range of companies, from Fortune 100 companies to small local businesses. Collectively we conduct millions of employment and tenant screening checks each year. In the employment context we provide background checks for private employers, volunteer organizations, non-profits, government, public utilities, healthcare, higher education and publicly held corporations. NAPBS seeks to promote ethical business practices, promote compliance with the Fair Credit Reporting Act and State law analogs and foster awareness of issues related to consumer protection and privacy rights within the background screening industry.
Our industry is highly regulated, both by the Federal Trade Commission and the newly created Bureau of Consumer Financial Protection. n1 Our ability to provide our employer end-users with consumer reports is driven by consumers' consent for such reports to be generated when they apply for employment or seek a promotion. I would like to point out our concerns with H.R. 3149, "The Equal Employment for All Act". We believe this legislation, as drafted, too narrowly restricts the use of credit reports for employment purposes, and all but prohibits them in the private employment space. As drafted, the legislation would limit the use of credit reports for those jobs requiring national security or FDIC clearance, state or local government agency employment, supervisory, managerial, professional, or executive positions at a financial institution, or when otherwise required by law. Our specific concerns are as follows:
To Read The Full Testimony Go To:http://financialservices.house.gov/Media/file/hearings/111/Gootkind092110.pdf
NAPBS Legislative Alert To California Governor Successful
NAPBS members sent over 100 letters to the California's Governor's office asking him to veto CA AB 482. Below is
part of the Governor's message to the CA Legislature:
To the Members of the California State Assembly:

I am returning Assembly Bill 482 without my signature.This bill would prohibit an employer from using a consumer
credit report for employment purposes with certain exceptions.

This bill is similar to legislation I have vetoed for the last two years on the basis that
California's employers and businesses have inherent needs to obtain information about
applicants for employment and existing law already provides protections for employees
from improper use of credit reports. As with the last two bills, this measure would also
significantly increase the exposure for potential litigation over the use of credit checks.
For these reasons, I am unable to sign this bill.

Sincerely,

Arnold Schwarzenegger
BACKGROUND SCREENING NEWS – continued
Victims Of ChoicePoint Data Breach To Receive Redress Checks
An administrator working for the Federal Trade Commission is mailing checks to 14,023 consumers who were victims of ChoicePoint's alleged failure to implement a comprehensive information security program to protect consumers' personal information, as required by a previous court order. As a result, in the spring of 2008, an unauthorized person accessed its database and conducted unauthorized searches. In October 2009, the company settled charges that it violated the 2006 settlement order and agreed to a modified court order that expanded its data security assessment and reporting duties and required the company to compensate affected consumers for the time they may have spent monitoring their credit or taking other steps in response.
To Read The Full Article Go To: http://www.ftc.gov/opa/2010/09/choicepoint.shtm
Ex-NBA, MSU Star Charged In Jobs Scam
Ex-NBA player and Michigan State star Jay Vincent has been indicted for an Internet employment scam that bilked about 20,000 jobseekers out of about $2 million, the U.S. Attorney's office said Thursday. The 51-year-old Vincent and 53-year-old Anthony Portee face charges of mail fraud, and Vincent is charged with an income tax violation, authorities said. Vincent earned an NCAA championship at Michigan State in 1979 on a team that included Magic Johnson. Dallas drafted him with the first pick of the second round in 1981. He averaged 21.4 points per game his rookie season and spent five seasons with the Mavericks.
Vincent is "a legitimate businessman" and is cooperating with investigators, his lawyer, Charles Ford, told The Associated Press. "A person is innocent until proven guilty," said Ford, a longtime friend of Vincent. "This man is iconic in this area. This is a person who has given a lot to the community." Vincent is accused of reporting a business income of $62,438 on his 2008 tax return. Authorities said the actual amount he earned was $330,269.
To Read The Full Article Go To: http://www.mlive.com/news/index.ssf/2010/08/ex-nba_msu_star_jay_vincent_ch.html
1099 Nightmare
Starting in 2012, businesses will have to treat corporations like a contract worker and issue a 1099 tax form whenever they spend more than $600 a year. So, if your organization regularly buys more than $50 per month at Office Depot or Starbucks, or purchases one new laptop from Dell or Apple, you'll need to send these companies a 1099 form.

The new reporting requirement was a little-noticed provision buried in the 2009 health care reform bill, the Patient Protection and Affordable Care Act ( HR 3590 ). According to §9006, the Internal Revenue Code (26 USC §6041) will be revised to require a 1099 form to be completed when a business pays over $600 in a year for "rent, salaries, wages, amounts in consideration for property, premiums, annuities, compensations, remunerations, emoluments, or other gross proceeds fixed or determinable gains, profits, and income" (with some exceptions).

Although the 1099 rule currently applies only to payments made to a "person" for services, the revised law will additionally cover payments for all goods and equipment, and specifies that "the term 'person' includes any corporation" that isn't a §501(a) tax-exempt organization.

http://pihra.lawroom.com/Story.aspx?&STID=2257
Workers' Comp Screening Has Its Risks
While background screening firms are adding workers' comp checks alongside drug testing, credit reports and court records, collecting information on injuries and claims could expose companies to legal risks, including ADA
compliance issues. The Equal Employment Opportunity Commission construes screening for workers' compensation claims as a request for medical information, says Angelo Fillipi, director of employment law at Kelley Kronenberg.
"Employers must understand the Americans with Disabilities Act with regard to workers' compensation claims before engaging with their employment screening provider to perform this type of search," he says." According to the EEOC, employers may not use a post-offer medical examination to disqualify a disabled individual who is able to perform essential job functions simply because of speculation that the disability could cause a future injury. Also, an employer may not base an employment decision on the speculation that an applicant may cause increased workers'
compensation costs in the future.The advantages of asking workers' compensation questions in an interview are outweighed by the risks, Fillipi says. "There may be a risk in hiring someone with a significant history of workers' compensation claims, but I don't know of any correlation between making past claims and filing new claims," Fillipi says. "But there are legal liabilities for the employer if an employment decision is based on an irrelevant factor."
To Read The Full Article Go To: http://www.workforce.com/section/recruiting-staffing/feature/workers-comp-screening-has-risks-well-rewards/index.html
Bill To Require Criminal Background Checks On Health Care Professionals.
Indiana State Sen. Pat Miller (R-Indianapolis) announced her bill to require criminal background checks on nurses will expand to include more health care professionals. "While meeting with those in the health care industry, I received a positive response to this proposed legislation and support to expand the bill to include other health care professionals," Miller said. "As a registered nurse, I know the importance of having professional caregivers who are highly moral and ethical. It is essential that Indiana's public policies protect patients and do so at little or no cost to the state." If passed, the legislation would require certain individuals applying for a license or certification to undergo a criminal background check and the results would go to the appropriate licensing officials.The bill would also require prosecutors to notify the IPLA if a licensee, such as a nurse or doctor, is convicted of a crime. "I believe expanding criminal background checks to health care professionals and creating an efficient reporting mechanism among law enforcement and state licensing authorities are essential to improving public policy," Miller said.
http://www.indsenaterepublicans.org/2010/09/13/miller%E2%80%99s-bill-would-expand-background-checks-to-more-health-care-professionals/
Welcome to the Legal Challenge Question!

As the background screening industry continues to get more competitive the firms that will ultimately succeed will be those that create competitive advantage through their people by offering continuous learning opportunities to heightened their knowledge and capabilities. We believe that having employees that are very knowledgeable about the legal landscape of background screening is essential to continued success.
We are grateful to Pam Devata, Seyfarth Shaw LLP for providing the expertise for this valuable endeavor. For information regarding the answers to the Legal Challenge Questions, please contact Pamela Devata at Seyfarth Shaw LLP at pdevata@seyfarth.com or 312-460-5000 or visit www.seyfarth.com.
Please choose your answer by clicking on it:
U.S. Senate Hearing on Data Protection
On September 22, the U.S. Senate Commerce Committee's Consumer Protection, Product Safety, and Insurance Subcommittee held a hearing on S.3742, The Data Security and Breach Notification Act of 2010. This Act would give the Federal Trade Commission the authority to require a wide range of commercial and nonprofit entities to establish security practices to protect personal information, including social security numbers and certain financial information. Entities also would be required to notify individuals in the event of a breach of such information. Hogan Lovells US LLP partner Melissa Bianchi testified before the Subcommittee about the effect this legislation would have on HIPAA covered entities, on behalf of the American Hospital Association. A link to the hearing and video is available at http://commerce.senate.gov/public/index.cfm?p=Hearings.
Source: http://www.hldataprotection.com/2010/09/articles/data-security-breaches-include/
us-senate-hearing-on-data-protection/index.html
Applicant Insight CEO Bon Idziak Running for SAPAA Board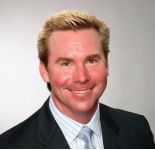 I'm Bon Idziak, CEO of Applicant Insight, and I'm asking for your support in my bid to fill a seat on the Board of Directors of the Substance Abuse Program Administrators Association (SAPAA). I am a 13-year industry professional and subject matter expert on the topics of Background Screening, Drug Testing and HR Technology. Since its inception 20 years ago, Applicant Insight has actively promoted drug and alcohol testing to employers of all types with a unique focus on serving companies with a regulatory requirement to test. I, as well as other Applicant Insight employees, have been active participants in the Substance Abuse Program Administrators Association for many years. We are proud to be C-TPA Certified through the SAPAA certification program. Ai supports the efforts of SAPAA to promote education, consistency and best practices throughout the industry.
I currently sit on the Board of Directors (Treasurer and formerly Secretary) for the HR-XML Consortium and I chair the Government Relations Committee for the National Association of Professional Background Screeners (NAPBS). I am a key participant in meetings with the Federal Trade Commission (FTC), Department of Homeland Security (DHS) and Equal Employment Opportunity Commission (EEOC) on issues that shape the legislative environment and affect the industry as a whole. I am often asked to speak at industry conferences and in educational settings.
For More Information Contact Bon at bidziak@ainsight.com
Innovative Enterprises Welcomes Roy Brown to its Technology Team
Innovative Enterprises, Inc., a strategic partner to the background screening industry and expert provider of court research information products, smart data solutions and ancillary services, is pleased to welcome Roy Brown as the newest member of its industry-leading technology team. Mr. Brown brings more than 16 years of experience in technology-driven markets to Innovative, most recently having held positions with National Background Data, First Advantage and CoreLogic. In his new role as Project Manager, Mr. Brown's primary responsibilities will be bringing the company's next-generation solutions to life, serving as a bridge between the firm's strategic direction and the development resources that make those products a reality. "I am extremely pleased to welcome Roy to the Innovative team," stated Ryan Chesney, Innovative's Chief Technology Officer. "Roy brings a wealth of knowledge and industry experience to our group. I am extremely confident that Roy will have a tremendous positive impact as we continue to develop industry-leading products and services."

For More Information Visit http://www.knowthefacts.com


If You Are Interested In Getting More Than 100 Pre-Qualified Leads Click Here.
Innovative Enterprises Launches IDS™ Web 2.0
Innovative Enterprises, Inc., a strategic partner to the background screening industry and expert provider of court
research information products, smart data solutions and ancillary services, today announced the launch of IDS™
Web 2.0. The expanded web portal places significant feature enhancements and functionality in the hands of
Innovative's Screening Industry Partners™, including access to industry-leading county criminal and civil services,
live retrieval of results and order status, and advanced sorting and filtering tools to manage new, pending and
historical order activity. A highly sophisticated batch upload process has also been introduced with IDS™ Web 2.0.
By uploading a single file, partners can quickly and easily order any quantity of any available IDS™ instant data
solution, choose from more than 200 custom search configurations, and receive an email alert when the results are
ready for pickup. With batch upload, Innovative's partners are empowered to effortlessly provide large scale services
such as annual employee audits using a single spreadsheet provided by their employer customers.
For More Information, Please Visit: http://www.knowthefacts.com
ANNOUNCEMENTS - Continued
eScreen Recognized by INC. 5000 for Third Consecutive Year
eScreen, Inc., a leading provider of workplace drug screening solutions and technology, today announced it was named to Inc. Magazine's Inc. 5000 list of the fastest growing companies in America. The list represents the most comprehensive look at the most important segment of the economy-America's independent-minded entrepreneurs. "The leaders of the companies on this year's Inc. 5000 have figured out how to grow their businesses during the longest recession since the Great Depression," said Inc. president Bob LaPointe. "The 2010 Inc. 5000 showcases a particularly hardy group of entrepreneurs."
In addition to drug and alcohol testing technology and services, eScreen offers national employers solutions through an expansive product portfolio including advanced compliance tools for Department of Transportation (DOT) regulated programs, electronic physical exams, and onsite medical services. Robert Thompson, eScreen President and CEO said, "eScreen is honored to have been a part of this prestigious list for the past three years. To be acknowledged by Inc. Magazine for our accomplishments during such a volatile business environment is truly amazing. Our strategic partnerships, resilient employees and innovative product developments have made it possible for eScreen to continue to positively shape our industry."
To learn more about eScreen's please visit: www.escreen.com
USIS to Perform Thousands of Background Investigations, Fingerprinting for SSA
USIS has been selected by the U.S. Social Security Administration to conduct thousands of pre-background investigations.SSA, a new client for USIS' investigations services division, anticipates the need for up to 22,000 background investigations for contract employees each year of the five-year contract.Damon Hudson, USIS vice president of investigative services, commented on the deal, saying his company is pleased to have been selected to provide its services."USIS is gratified that the SSA has entrusted us to take care of their contractor workforce," he said. "There is a great deal of pressure to staff temporary positions in the high season. USIS has the resources, experience, and proven track record to ease the burden associated with processing the extra applications and paperwork."In addition to performing background investigations on contract employees, USIS will be responsible for other functions under the SSA contract, including case scheduling, data entry, fingerprint services, and preparing a final report of findings to SSA.
USIS was also recently awarded a deal from the Army to facilitate computerized fingerprint records from Army Recruiting Commands to the FBI and back to the Army.
For More Information Go To: http://www.usis.com/Media-Release-Detail.aspx?dpid=102
One Site! Many Suppliers!

Looking for the Top Suppliers in the Industry? Need to find a new Supplier?
Visit PreemploymentDirectory.com's VENDOR SHOWCASE which features suppliers to the Background Screening Industry (go to www.PreemploymentDirectory.com, click on 'Click Here' and then scroll down to Vendor Showcase for Background Screening Industry Suppliers)
New! Directory of Suppliers Now Available - Click Here!
USIS Names New Chief Financial Officer
USIS, an Altegrity Company, has named Charles (Chuck) L. Hicks, Jr.as its new Chief Financial Officer. Mr. Hicks joins USIS from Science Applications International Corporation (SAIC), where he most recently served as Vice President Finance for the Mission Integration Business Unit in the Intelligence, Security, and Technology Group. Mr. Hicks' will lead an accounting, pricing, and financial planning, reporting and analysis organization and system to provide clarity and strategic financial and business guidance to USIS.
Mr. Hicks was with SAIC for eight years, where he was responsible for all financial aspects of the business unit and led several corporate-wide initiatives. These included implementing a more efficient organizational structure for the finance team, improving the use of the company's financial system, and establishing new roles and responsibilities for SAIC's financial professionals and nearly 300 division managers. He also led due diligence and integration efforts for group and business unit level acquisitions. Earlier in his career, Mr. Hicks was senior vice president and CFO for Mortgage Edge Corporation in Sterling, Va., and controller at eSylvan, Inc., in Baltimore, Md.
For More Information Go To: http://www.USIS.com
CandidateCheck Builds Voters' Trust
CandidateCheck builds voters' trust in political candidates through a self-authorized background screening and resume verification service. It is an opportunity for candidates to tell voters about themselves from an impartial, nonpolitical source. CandidateCheck is powered by TalentWise, the #1 ranked employment screening provider in the industry.
For More Information Go To: http://www.candidatecheck.net/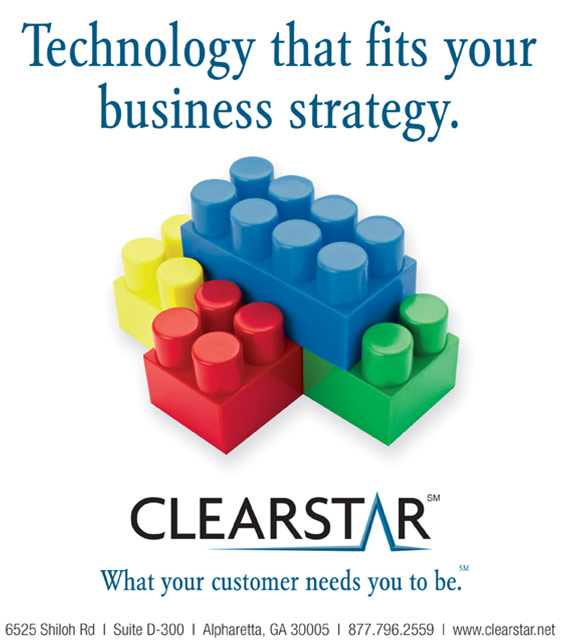 DRUG TESTING/SUBSTANCE ABUSE
A "Humanistic" Approach to Workplace Substance Abuse
For more than 20 years, an innovative program for substance-related education, awareness, and intervention known as Operation RedBlock has been keeping impaired Amtrak workers off the job. Developed by unions and embraced by management, RedBlock is based on the idea that employees have the right to a drug- and alcohol-free work environment.
An employee impaired due to the use of drugs or alcohol and unable to report for duty may call a toll-free number and ask to be marked off with an Operation RedBlock designation. The action carries no management retribution. The employee is given an excused absence without pay and is contacted by a trained peer who takes a variety of possible actions. If a worker suspects a co-worker may be impaired, that individual is offered a ride home and peer intervention. The individual answering the line destroys the employee information after turning the caller over to a RedBlock coordinator who handles the intervention. In most cases, a single incident is enough to change behavior, says Bonds. But if the individual is found to be suffering from a chronic condition, a different level of intervention, such as a union-based plan or EAP intervention, is recommended. Research suggests the railroad has avoided $50 million in costs related to injuries, property damage, employee discipline, and retention. The program has been adapted for use by the New York City Police Department, the U.S. Army, airlines, and other organizations.
For More Information Go To: http://safetydailyadvisor.blr.com/archive/2010/09/16/
injuries_illness_workplace_substance_abuse.aspx?Source=SDA&Effort=65
Number of Older Adults Treated for Substance Abuse Doubles
The number of older adults admitted to substance-abuse treatment facilities has more than doubled since 1992, according to the Substance Abuse and Mental Health Services Administration.The report notes demographic shifts that suggest these patients are less economically stable. Peter Delany, an expert in substance abuse and director of the substance abuse organization's Center for Behavioral Health Statistics and Quality, says many of the shifts reflect overall national demographic changes."What we have is a group of older people who have fewer resources socially, fewer fiscal resources, and have less employability," he says.
For More Information Go To: http://www.usatoday.com/yourlife/health/medical/2010-09-13-drugabuse12_ST_N.htm
The SHRM LINE Employment Expectations Report for September
Key findings:
-- Hiring expectations increase slightly in September
-- Recruiting for key positions proves difficult for some in August
Please visit: http://www.shrm.org/Research/MonthlyEmploymentIndices/line/Documents/
LINE%20September%202010.pdf
EMPLOYMENT OUTLOOK - continued
Mass Layoff Events Fall, Jobless Claims Rise
The number of mass layoff events -- where 50 or more workers are laid off from a single workplace -- fell to 1,546 in August, according to seasonally adjusted numbers released today by the U.S. Bureau of Labor Statistics. The number is down by 63 from July and down by 934 from August 2009.
However, initial claims for unemployment insurance resulting from mass layoffs totaled 150,192 in August. The number is up 4.5% from July but down 37.1% from August 2009.
For More Information Got To: http://www.staffingindustry.com/ME2/dirmod.asp?sid=&nm=&type=
MultiPublishing&mod=PublishingTitles&mid=6EECC0FE471F4CA995CE2A3E9A8E4207&tier=4&
id=FF42F60F75BB4FB0A1ABBCD05BC251F4
US Employers Positive On Q4 Hiring
US employers are positive over Q4 hiring, according to the latest Manpower Employment outlook survey. The survey of more than 18,000 employers found that 15% anticipate an increase in staff levels in their Q4 2010 hiring plans, while 11% expect a decrease in payrolls, resulting in a net employment outlook of +4%.
To Read Full Article Go To: http://www.recruiter.co.uk/1006797.article?cmpid=REC01&cmptype=newsletter
How Co-op / Condo Background Checks Can Keep Out Criminals
When a shareholder at a 300-plus unit co-op in Bayside, Queens, asked to speak to the co-op's managing agent this past July, nothings seemed unusual about the request. But the conversation, the managing agent recalls, was hair-raising: Did the managing agent know that a new sublessor in the co-op was listed on the New York State registry of sex offenders? Before the hour was out, the co-op's managing agent had checked the registry herself, called her direct supervisor and had the co-op board president in her office contacting the building's attorney. It was a nightmare scenario with a happy ending. The board's attorney contacted the co-op's sponsor, who in turn spoke with the sublessor, who agreed to move out. A potential crisis of epic proportions was averted. But this the co-op board simply got lucky: Sponsors are under no legal obligation to let boards review applications from potential purchasers or sublessors. In the case of this Bayside co-op, however, the sponsor has agreed to institute criminal background checks on all future tenants immediately, and provide proof to the board that he was doing so. While the $125 cost, paid by applicant, is hardly minimal, and while some applicants with squeaky-clean records might balk, most everyone agreed it was worth the hassle, says Errol Brett, the attorney for the co-op. Simply put, who wants a criminal living next door?
To Read The Full Article Go To: http://www.habitatmag.com/Publication-Content/2010-October/Featured-Articles-from-Our-Print-Magazine/Performing-Background-Checks
Using Traditional and Search Engine Marketing (and Social Networking) to Leverage Your Investments in Original Content and SEO

This complimentary article The Web has had a huge impact on how people research senior care products and services. Because of this shift, you must have a search-optimized "marketing" Web site with lots of original/educational content.  Download today!
STOP STRUGGLING WITH WRITING AND PUBLISHING YOUR NEWSLETTER:
We can help you have a high quality e-newsletter to help nurture your relationship with your clients and attract new clients. Our customized newsletter service will take over your newsletter task or create a new one for you. We can manage the creation of your newsletter for you.
We are constantly researching information to use for The Background Buzz and you can put our research to use for you. Using the information rich content from The Background Buzz (minus the ads and competitors information) we will create a custom newsletter for you.
Use your staff's time to do more valuable work and save all the hassle of researching or writing articles, formatting and managing all the other ezine tasks with our customized ezine process.
Contact Barry Nixon at 949-770-5264 or at wbnixon@aol.com for more information.
Hiring Sentiment Strongest In Emerging Markets
Hiring sentiment is strongest among emerging markets, according to the latest Manpower employment outlook survey. The survey of more than 61,000 employers found those in China, Taiwan, India and Brazil bullish on hiring, with employers in China, Switzerland and Taiwan reporting their strongest hiring plans since Manpower began polling these countries.
To Read Full Article Go To: http://www.recruiter.co.uk/1006798.article?cmpid=REC01&cmptype=newsletter
The Role of the Medical Review Officer (MRO) inInternational Workplace Drug Testing
Although the role of the Medical Review Officer (MRO) is well established in United StatesWorkplace Drug Testing Programs, such is not the case internationally. This review willsummarize the information that is generally or currently known or is available in the Drug andAlcohol Testing Industry on the role of the Medical Review Officer internationally. It isimportant to note at the outset that the acceptance of the role of the Medical Review Officer inworkplace drug testing programs is not addressed or acknowledged in many Countries.
Source: published by the SubstanceAbuse Program Administrator's Association and its International Committee as a benefit of Membership with the permission of its First Advantage Corporation.
Contact Jeff Sims at SAPAA for more information: ExDir2@sapaa.com
EU's Article 29 Working Party Provides Substantial Guidance
On 13th July, the Article 29 Working Party issued Report 01/2010 (WP172) on its second joint enforcement action, which concerned the implementation of the Data Retention Directive (Directive 2006/24/EC) . The Data Retention Directive derogates from the provisions of the E-Privacy Directive by requiring Member States to ensure that certain categories of communications data are retained for periods of not less than six months and not more than two years. This is in contrast to the general principle in Article 6 of the E-Privacy Directive, which requires such data to be erased or anonymised when it is no longer needed for the purposes of the transmission of a communication.
To Read the Full Article Go To: http://www.hldataprotection.com/2010/07/articles/international-compliance-inclu/eu-article-29-working-party-report-on-isp-and-telecom-carrier-data-retention-for-law-enforcement-purposes/#more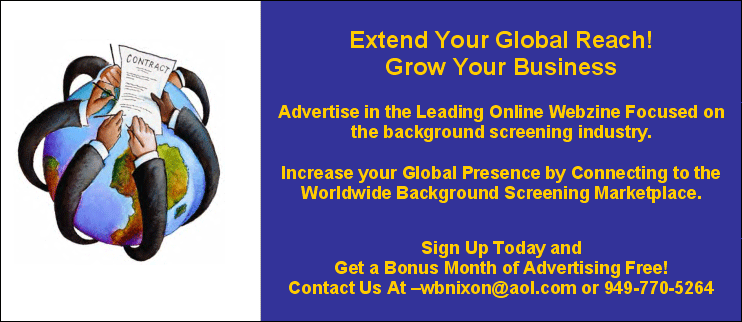 European Commission Puts On Hold Proposed Data Deal With Israel
The European Commission has suspended plans, resisted by Ireland, to allow the transfer to Israel and storage there of sensitive personal data on European citizens.Responding to concerns raised by Dublin, justice commissioner Viviane Reding moved yesterday to halt the immediate adoption of an EU declaration that Israeli data protection systems are in line with European standards.Minister for Justice Dermot Ahern campaigned to have the plan scrapped in the light of disquiet about the use of eight fake Irish passports by the alleged Israeli assassins of Hamas operative Mahmoud al-Mabhouh. Israel has neither confirmed nor denied involvement in the killing.
Although MsReding's office disputed the Minister's assertion that the commission withdrew the proposal when a committee on data protection met yesterday in Brussels, no vote was taken and the EU executive pledged to seek clarification from the Israeli authorities on its data protection systems.No other EU state expressed reservation about the plan, fanning expectation that the meeting yesterday would give MsReding the go-ahead to make the declaration. In the event, however, the commission halted the process. "Effectively today the EU Commission has accepted Ireland's position that we need far more information on those safeguards, what powers the data protection commissioner has there - is he independent? - and so on."
To Read The Full Article Go To: http://www.irishtimes.com/newspaper/world/2010/0903/1224278127920.html
Cross-border privacy laws strengthened
A bill to ensure that personal data sent to New Zealand from overseas is subject to New Zealand's privacy protection passed into law. The Privacy (Cross-border Information) Amendment Act enables individuals and businesses to assure their trade partners that New Zealand law protects their privacy. "The Government recognizes that in today's difficult economic environment we need to do everything possible to improve the international competitiveness of our businesses," Justice Minister Simon Power Said. "Until now, the Privacy Act 1993 has been silent on cross-border enforcement of privacy laws. This law changes that, and allows businesses to assure their international partners that their customers' personal information will be protected by the full force of the law."
To Read The Full Article Go To; http://www.scoop.co.nz/stories/PA1008/S00426/cross-border-privacy-laws-strengthened.htm
61% Of People Embarrassed To Admit To A Criminal Record To Employer
A survey commissioned by Nacro found 61% of people said it would be the worst thing to have to reveal having a mental health problem came second with 47% and bankruptcy came third with 44%. Jackie Lowthian, director of policy at Nacro, said: "It's not surprising that having a criminal record is a source of such shame. People who have a record are aware that their past will count against them in the job market. Yet the truth is that many people who commit an offence move on. "Work is the most effective way of preventing offending. If we don't provide the right help to these people, and the right advice to employers, we are throwing good people with valuable skills on the scrap heap." Minor offences such as fines and cautions for shoplifting, theft, driving offences remain on your record as well as more serious crimes. In response Nacro has launched its Change the Record Campaign to reform the Rehabilitation of Offender Act and will be presenting a report to MPs and peers today.
For More Information Go To: http://www.hrmagazine.co.uk/news/bulletin/weeklyupdatebulletin/article/1027981/?DCMP=EMC-Dailynewsalert
PowerchexRecognised In Prestigious Docklands Business Awards Ceremony
Powerchex, the leading pre‐employment screening firm for financial services, has won recognition at the prestigious Docklands Business Awards. Powerchex was recognised in the 'Business of the Year' category for the 2nd year running at a glittering awards ceremony in London Wednesday evening. The Judging Panel paid tribute to Powerchex, recognising the outstanding customer service record of an SME in a highly competitive industry sector. Alexandra Kelly, who was also shortlisted in the 'Business Person of the Year' category, said she was flattered and delighted that all the hard work behind Powerchex had been recognised by the Judging Panel. "It is an incredible achievement for us to be honoured two years running, especially given the extraordinary standard of competition at this year's awards. It is a tribute to the dedication and professionalism of the entire Powerchex team!"
To Read the Article Go To: www.powerchex.co.uk
PreemploymentDirectory.com's 2010 Marketing Portfolios for:
We Specialize in Promoting the Products and Services of businesses in the Background Screening Industry.
Click on the specific Marketing Portfolio above that fits your business.
ADVERTISERS IN THIS EDITION

UPCOMING CONFERENCES & EVENTS

2010 Events (Click Here to View full list of 2010 Events) – Updated Monthly
SHRM State Conferences, visit http://www.shrm.org/Conferences/StateAffilliateConferences/Pages/default.aspx
Drug and Alcohol Testing Industry Association (DATIA), 2010 Training Course Schedule, visit
http://datia.org
CUPA-HR Conferences: http://www.cupahr.org/newsroom/news_template.asp?id=5445
National Association for Professional Background Screeners (NAPBS), 2009 http://www.napbs.com
World Federation of People Management Associations , Events, http://www.wfpma.com/events/byregion.asp
The WFPMA World Congress takes place every two years, and to reflect its international origins and concerns member regions take turns to host the event.