Screening Industry Vendor Showcase

Database and Software Provider:

---

---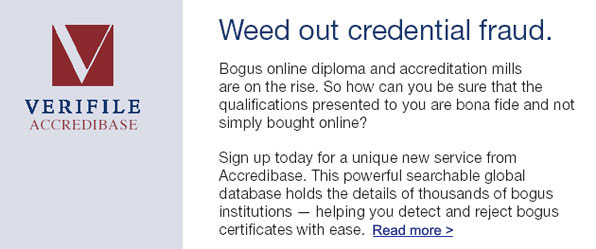 ---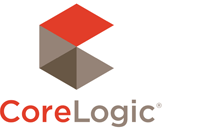 National Background Data
P.O. Box 772277
Ocala, FL 34477-2277
Ph: (866) 234-4455
Fax: (352) 629-9859
http://www.nationalbackgrounddata.com


| | |
| --- | --- |
| | National Background Data, LLC (NBD) is the leading provider of criminal history database information to the background screening industry. With the nation's largest privately held criminal records database, NBD provides efficient and economical access to multi-jurisdictional data. NBD's comprehensive line of database products is only available through its network of Solution Providers. NBD helps screening companies to reduce operating costs and to optimize profits by providing an efficient, quality service unmatched in the industry. NBD's success also lies in its commitment to superior customer service and unparalleled loyalty to its Solution Providers. Whether the goal is to provide an employment screening package or to screen applicants for a dating service, NBD partners with Solution Providers to provide a high quality, low cost, complete solution tailored to meet the needs of the end customer. Visit www.NationalBackgroundData.com to learn more. Read more > |
---


TazWorks
1192 East Draper Pkwy
#401 Draper, UT 84020
Voice: (801) 572-7401
Fax: (866) 203-9020
http://www.tazworks.net

InstaScreen™ background screening software is so easy to use that your clients will actually enjoy placing orders!

If your current applicant screening system is so cumbersome it discourages end-users from using it, you owe it to yourself to choose a system your customers will actually use. Imagine receiving more orders and saving your processors valuable time by getting your clients to enter the orders for you.

Simple and powerful, InstaScreen™ is intuitive, easy to use, and flexible to accommodate your clients specialized needs. Read more >


---



GAPRS
GA Public Record Services, Inc.
800.760.2468
www.gaprs.biz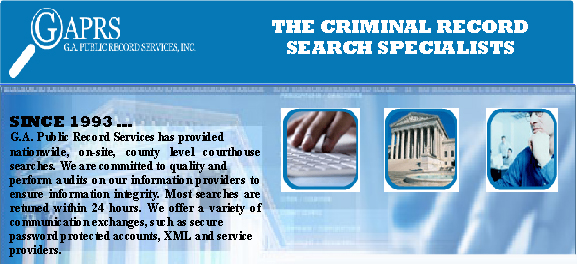 Read More >
---


Gary Dewitt
President
Epic Concepts
PO Box 436054, Louisville,
Kentucky, USA 40253
Phone: (502) 454-4473
Fax: (502) 454-4481
www.epicconcepts.net
gdewitt@epicconcepts.net



Epic Concepts is a software integrator specializing in secure data communications. With nearly two decades of experience in software development and support of mission critical systems involving personal confidential data, we are experienced and can handle the changing business conditions. Our latest product offering "EZyCHECK" is a 100% .NET and PCI Certified Secure to assure our dedication of protecting all parties. With direct experience as a former 10 year CRA providing information on a retail basis, we know first hand what you and end users clients need and expect.

We welcome the opportunity to demonstrate our capability and knowledge.

Read More >


---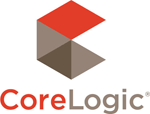 CoreLogic
Phone: (888) 246-9066
Website: www.mvrs.com

For over 25 years, American Driving Records (ADR) has been a leading provider of Driving Records and Vehicle Registration information, processing millions of transaction every year for our customers. We provide driving records (MVRs) from all 50 States, plus Puerto Rico, the Virgin Islands and Canada, and we are integrated with all major platforms that support the pre-employment industry.

Now as a part of CoreLogic, we can offer even more products and solutions to help grow your business. Our Driver Management System (DMS) can streamline driver screening and improve compliance with applicable state and federal regulations. CoreLogic ADR also offers instant-access to database MVRs for Ohio, Minnesota, Missouri and Tennessee – below state costs! Call (888) 246-9066 today or visit www.mvrs.com.

Read more >


---
Fetch Technologies
841 Apollo Street, Suite 400
El Segundo, CA 90245
Voice: 310.414.9849
Fax: 310.414.9858
www.fetchcheck.com

Automate Your Background Checks.

Fetch for Background Checks will reduce your turnaround time, lower your overall cost per transaction and provide you with the most accurate and reliable automated data set on the market today.

Fetch helps clients with: Match/No Match (criminal), Full Extraction (for any record type), Sex Offender Registry, National Sex Offender Registry, Education Verification, Social Media Information, Custom Data Outputs based on your specific business requirements, and Custom Integration to your ordering platform and back end systems.
---



TeamScreen Solutions
Phone: (866) 367-8555
http://www.teamscreen.biz

Clean up with MyScreen – we deliver unsurpassed value and flexibility for any size company for both pre-employment and tenant screening. MyScreen's robust features and unparalleled reliability helps you compete more effectively for new business, improve client service and vendor management, operate more efficiently and lower your costs for pre-employment and tenant screening! Do your research… Compare all the systems… We think you'll choose MyScreen. After all, it's only your company's future at stake!

Call 1-866-367-8555 for your Web demo today and don't forget to ask about our System Conversion Special - It Can Save You Thousands!
---

Convergence Research
866.606.4023
www.convergenceresearch.com



The ability to seamlessly integrate with both customers and researchers allows Convergence Research to focus on the most important aspect of business – excellent customer service. With nationwide coverage provided by an extensive network of research professionals, you can be confident your screenings are being handled by the experts in court research. We are a 100% wholesale company and do not compete with our customers for any of their business. We currently support integrations with Accio Data, BackChecked, ClearStar, deverus, FRS and TazWorks.

Read more >


---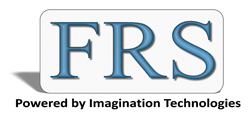 FRS
Rob Stewart
5212 Concord Highway
Monroe, NC 28110
Phone: 704-282-2320
Fax: 704-282-2307
Email: sales@frssoftware.com
Website: frssoftware.com

What makes FRS different? Why did 3 FRS Clients rank in the Top 5 for Customer Satisfaction in HRO Today magazine's "Baker's Dozen"? How did FRS clients grow their business an average of 30% in 2011?

FRS has developed and refined solutions for the pre-employment screening industry that move their clients ahead of the pack and give them the competitive edge. FRS empowers their clients with the ability to deliver a background report that is unmatched in the industry! Are you ready to un-level the playing field? Call 704-282-2320 for a free consultation.
---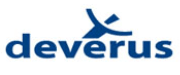 deverus, Inc.
1708 West 6th Street
Austin, Texas 78703
Office: (888) 690-9297, x308
Email: shawn@deverus.com
Web: www.deverus.com


| | |
| --- | --- |
| | deverus, Inc., helps background check companies make crucial connections between their customers, key information sources, as well as applicant tracking systems using advanced connectivity platforms. deverus' drive for innovating industry-changing solutions, knowledge of the industry, and unparalleled customer support is a key reason their clients out-perform the average industry growth by 20% year after year. For more information, visit www.deverus.com or call (888) 690-9297. |
---
Accio Data
14320 FM 1826
Austin, TX 78737
Phone: 888 450-2060
Acxiom Corporation
6111 Oak Tree Blvd.
Independence, OH 44131
Ph: (216) 615-7600
Fax: (216) 615-7666
American Driving Records
P O Box 1970
Rancho Cordova, CA 95741
(800) 766.6877, press 3 for Sales
(916) 456.3291
BackChecked
Joohn Kloos
BackChecked LLC
5916 E. Arcadia Ln.
Phoenix, AZ 85018
480.970.3612
Backgroundchecks.com
12770 Coit Road,
Suite 1150 Dallas, TX 75251
469-791-9122
ClearStar.net
6525 Shiloh Road, Suite D-300
Alpharetta, Georgia 30005
Ph: 770-416-1900
Fax: 240-248-0060
Service: 888-30-CLEAR

deverus, Inc.
902 East 5th Street, Suite 202
Austin, TX 78702
888.690.9297
FACIS®
4817 B Eisenhower Avenue
Alexandria, VA 22304
410-381-1189
Form I-9 Compliance Inc.
24 Corporate Plaza Ste. 100
Newport Beach , CA 92660
Phone: 949.640.4949
Fax: 949.720.4933
FRS / Imagination Technologies
1108 Skyway Drive
Monroe, NC 28110
Phone: (704) 282-2320
Fax: (704) 282-2307
IDresponse
124 N. Union Street
Olban, NY 14760
Phone: 716.372.1800
Fax: 716.372.3300
Merlin Information Services
215 South Complex Drive
Kalispell, MT 59901
800-367-6646
National Innovative Software Solutions, LLC
2108 Plantside Drive, Suite 200
Louisville, Kentucky 40299
Phone: 800-928-4774
Fax: 502-495-1067
Reference Pro.Net Inc.
1620 Grande Ave., Suite 7
Novato, CA 94945
Ph: (415) 493-2118
Fax: (888) 877-0204
Vincera, Inc.
611 South Congress Suite 350
Austin, TX 78704
Phone: 512-443-8749
Fax: 512-443-9326
Click Here to Upgrade to an Enhanced Listing