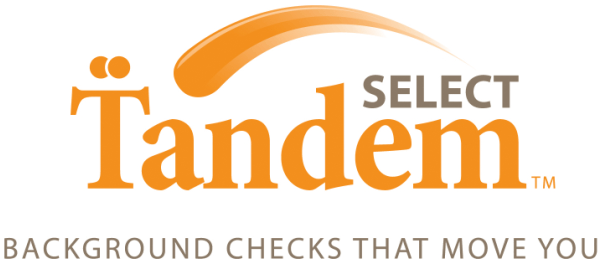 What if you could find a background screening company that is fast, accurate and friendly? What if that company understands how important it is for you to hire people quickly? What if those background checks came to you how you wanted them and when you needed them? The Tandem team believes we are in the people business: your people + our people make for the very best business. We help you build strong teams by helping you select the right people for your business. We care what happens after the background check is delivered and we care about making sure we provide you with fast, accurate and even thoughtful employment screening services. Who you do business with helps define who you are; we'd like to think we belong as part of your business solution.
Tandem's not just another employment screening company. We love what we do and we have a passion for making your life easier by providing the best products and services available in the background screening industry.
But our products and services would be nothing without clients that understand the impact a quality pre-employment screening program can have on the long term success of their organization. When we start from a shared belief that a quality program reduces turnover, increases productivity and creates a positive work environment, there is no limit to what we can do together, "IN TANDEM." Hop on, we'll pedal, you can steer.
Come see what a difference Tandem Select can make.

Tandem Select
113 South College Avenue
Fort Collins, Colorado, 80525, USA
Telephone Number: 970-491-9655
Fax Number: 800-355-7941
Web Site Address: www.tandemselect.com
EMail Address: jthurber@tandemselect.com