Equifax No Longer Selling Credit Reports For Employment Screening
Equifax is no longer selling credit reports to employers for the purposes of pre-employment screening, according to Tim Klein, a company spokesperson who revealed the information in an interview with the Dallas Morning News. The credit reports sold by Equifax into the employment market, formerly known as "Persona", were used to determine employment eligibility. And while this is still perfectly legal under the Fair Credit Reporting Act, the company seems to have proactively decided that selling reports to employers wasn't worth the trouble. Long a public relations loser, the use of credit reports by employers has become even more controversial given the current economy and the added difficulty that poor credit causes a job seeker who is already having trouble finding a job. Employers who are filling positions where access to money and sensitive information are commonplace have traditionally reviewed credit reports as part of their pre-employment screening processes. The trouble with the practice is that it can be unfair to some consumers who have found themselves thrown into credit difficulty through no fault of their own. Layoffs, divorce, uncovered medical expenses, business failures, and death in the earning family can all cause a consumer's credit reports to become littered with negative information despite no lack of credit management responsibility. And some argue that using credit reports as a screening tool can be unfair to minorities, a claim that lacks any scientific support at this time.
For More Information Click Here
Bruce Berg's Report On 2009 ASIS International Annual Conference
Bruce did not attend the conference this year, so the information you will see here has come from his very generous "on site" reporters, who have chosen to remain anonymous. We thank them very much for their valuable input. The attendance at this conference was off again this year. The reported number of attendees was about 18,000, although it is interesting that the paid attendance was only 3,600. The remaining thousands of "attendees" were exhibitors and people with free day passes to the exhibit floor.Industry exhibitors decreased again this year, off about 40%:
To Read The Full Report Go To: http://www.bergconsultinggroup.com/id79.html
Florida Attorney General Orders Review Of System For Hiring Caregivers
Florida's attorney general has ordered a review of a state system that allows convicted felons to work in day care and nursing homes, after a Sun Sentinel investigative series. In a letter to legislators this week, Bill McCollum said the series highlighted the "disastrous results'' of Florida's exemption process that has cleared more than 8,700 people with criminal pasts to work as caregivers of children, seniors and the disabled. Legislators are already working on changes to state law to restrict who can receive an exemption and for what crimes. One proposed bill would ban people with records for violence and fraud from ever getting clearance to work as a caregiver.
For More Information Click Here
On Target Screening Secures $2 Million in Capital Financing
On Target Screening, Inc., a leading Internet-based resident, employment and volunteer screening service announced today that it has closed a $2 million round of capital funding from MRL Investments. "This first round of capital funding is by sophisticated investors and validates our business model and strengthens our options going forward," said Steven Foster, president of On Target Screening. "Our customer base is already growing at a phenomenal rate, surpassing all our projections, and with this funding we can rapidly increase marketing, franchising, and strategic partnerships much faster." Foster added "Ron Bailey, our Chief Technology Officer is leading a nationwide search for seasoned industry veterans to fill key management and marketing positions." By utilizing our unique combination of experienced resources and industry-driven technology, we can meet the needs of a company at any stage - from the large management companies to independent owners.
For More Information Go To: www.OnTargetScreening.com.or www.residentscreening.us
U.S. Transportation Secretary Ray Lahood Announces Driver Pre- Employment Screening Program
The Federal Motor Carrier Safety Administration (FMCSA) today announced that it will launch a new Driver Pre-Employment Screening Program which will allow commercial motor carrier companies to electronically access driver inspection and crash records as a part of the hiring process. The program is expected to begin in December 2009. Commercial driver safety records are currently available to federal and state law enforcement personnel, and accessible to drivers through the Freedom of Information Act (FOIA). Once the pre-employment screening program is launched, driver safety records will be readily available to motor carriers regardless of state or jurisdiction. In accordance with federal privacy laws, drivers must first give written consent in order for their records to be released. The Driver Pre-Employment Screening Program will be populated by FMCSA's Motor Carrier Management Information System (MCMIS). The MCMIS is comprised of driver performance data including roadside inspection and compliance review results, enforcement data, state-reported crashes, and motor carrier census data.
For More Information Go To: http://www.fmcsa.dot.gov/about/news/news-releases/2009/pre-employment-screening.aspx
ChoicePoint to Pay Fine for Second Data Breach
Data broker ChoicePoint, the victim of a 2004 data breach affecting more than 160,000 U.S. residents, has agreed to strengthen its data security efforts and pay a fine for a second breach in 2008, the U.S. Federal Trade Commission said Monday. ChoicePoint, now a subsidiary of Reed Elsevier, will pay US$275,000 to resolve the newest FTC complaint. The FTC accused the company of failing to implement a comprehensive information security program to protect consumers' personal information, as required by the agency after the 2004 breach. The April 2008 breach compromised the personal data of 13,750 people, the FTC said in a press release. ChoicePoint turned off a "key" electronic security tool used to monitor access to one of its databases, and failed to detect that the security tool was turned off for four months, the FTC said. For a 30-day period, an unknown hacker conducted thousands of unauthorized searches of a ChoicePoint database containing sensitive consumer information, including Social Security numbers, the FTC said. After discovering the breach, the company notified the FTC,If the software tool had been working, ChoicePoint likely would have detected the intrusions "much earlier," the FTC said. A ChoicePoint representative wasn't immediately available for comment on the new court order.
For More Information Go To: http://www.pcworld.com/article/173902/choicepoint_to_pay_fine_for_second_data_breach.html
Did You Know?
"One study looked at the histories of 561 sex offenders and found they accounted for 195,000 victims. You could sexually abuse hundreds, even thousands of children and have only a 3 percent chance of being caught."
Source: Salter, Anna C.,Predators: Pedophiles, Rapists, And Other Sex Offenders, 2004
FTC Takes Additional Safe Harbor-Related Enforcement Actions
On October 6, 2009, the Federal Trade Commission ("FTC") announced proposed settlement agreements with six companies over charges that they falsely claimed membership in the U.S. Department of Commerce Safe Harbor program. In six separate complaints, the FTC alleged that ExpatEdge Partners LLC, Onyx Graphics, Inc., Directors Desk LLC, Collectify LLC, and Progressive Gaitways LLC deceived consumers by representing that they maintained current certifications to the Safe Harbor program when such certifications had previously lapsed. The terms of the proposed settlement agreements prohibit the companies from misrepresenting their membership in any privacy, security or other compliance program. The six enforcement actions are significant as they mark a considerable uptick in the FTC's enforcement related to the Safe Harbor program.
For More Information Click Here
Limitations on Background Searches
Keisha-Ann G. Gray delivers an very insightful overview on conducting background checks noting that employers have a multitude of state and federal restrictions to comply with should they seek information on criminal histories of job applicants or employees. Today's broad collection of laws -- including laws affecting employees who test positive on drug tests -- are designed to protect those who may be the most disadvantaged by the current recession. Company closings and mass layoffs have turned the current economy into a "buyer's market," with more employees competing for fewer jobs. Many employers have interpreted this as a sign that they can be more "selective" in looking for what some may call "the right kinds of employees." However, even in today's job market, HR professionals must ensure that their organizations comply with an increasingly broad collection of laws designed to protect those who will often be most disadvantaged by the current economic downturn -- employees with criminal histories and employees with illegal drug problems.
For More Information Go To: http://www.hrexecutive.com/HRE/story.jsp?storyId=265594838
Michael A. Petrullo Will Lead Altegrity's Hireright Busines
Altegrity, Inc.-the global screening and security solutions provider-has appointed Explore Information Services president and CEO J. Philip Casey as chairman of the Altegrity Commercial Services Group, which consists of HireRight, a leader in on-demand employment background and drug screening, and Explore Information Services, an industry-leading insurance information services business. Mr. Casey, who has led Explore since 1998, will continue as Explore president and CEO. Mr. Casey reports to Altegrity CEO Mike Cherkasky. Michael Petrullo, currently an Altegrity senior vice president, will assume the role of president and CEO of HireRight and will report to Mr. Casey. Steven W. Webb, Explore's vice president of market development, will assume the new role of senior vice president and general manager of Explore. Glen E. Schrank, who has been serving as president and CEO of HireRight, will leave the corporation to pursue other opportunities.
For More Information Go To: www.altegrity.com


EmployeescreenIQ Has Earned Recognition As A 2009 Weatherhead 100 Award Winner
EmployeeScreenIQ has earned recognition as a 2009 Weatherhead 100 Award Winner for being one of the 100 fastest growing companies in Northeast Ohio. The company has achieved this distinction for the 5th consecutive year. Actual rankings will be released in December. Since 1987, the Weatherhead 100 has showcased the fastest growing companies in Northeast Ohio. Recognized organizations must demonstrate consistent growth over the previous five years. The Weatherhead 100 list is objectively determined annually and highly regarded throughout the region. It is branded as a testament to hard work, commitment, innovation, and the dream to succeed.
For More Information Go To: http://university.employeescreen.com/announcements/EmployeeScreenIQ_Weatherhead100_2009
Welcome to the Legal Challenge Question!
As the background screening industry continues to get more competitive the firms that will ultimately succeed will be those that create competitive advantage through their people by offering continuous learning opportunities to heightened their knowledge and capabilities. We believe that having employees that are very knowledgeable about the legal landscape of background screening is essential to continued success.
We are grateful to Pam Devata, Seyfarth Shaw LLP for providing the expertise for this valuable endeavor. For information regarding the answers to the Legal Challenge Questions, please contact Pamela Devata at Seyfarth Shaw LLP at pdevata@seyfarth.com or 312-460-5000 or visit www.seyfarth.com.
Please choose your answer by clicking on it:
ANNOUNCEMENTS (continued)
deverus™ Helps Support Humanitarian Mission to the Congo
deverus, Inc., a leading provider of software and hosted support services for background screening companies, has donated 50 solar-powered MP3 players to be distributed in the Democratic Republic of the Congo. These MP3 players contain the New Testament translated into the Swahili language, and will be used in multiple congregations as part of a prayer and connection campaign to reach out to the Congolese. Shawn Rucks, CEO of deverus, stated, "deverus is honored to be a part of this mission, and tobe able to help those in need. It is uplifting to know that so many people will be touched by such a simple gesture. Our hope is that the MP3 players are used to bring people together to heal and to learn."
For More Information Go To: http://www.deverus.com/resources/pr/congomission.html
National Background Data Launches Safety 1st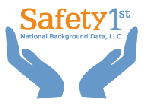 Background screening for volunteer or non-profit organizations is essential for maintaining a safe community. To protect these organizations, NBD's Safety 1st Program can detect if volunteers have a pattern of criminal behavior. And by screening with Safety 1st, these organizations will be better protected from negligence claims and costly negative public relations.
Safety 1st was designed specifically for volunteer and non-profit organizations and provides a report that includes criminal data information on the full name and/or alternate names used, dates at listed addresses, validity of SSN provided, age/date of birth, and available phone information. Not only do you receive crucial information, but this program helps improve the safety of vulnerable populations such as children and the elderly. This easy-to-read report supplies essential information to help make wiser choices when selecting volunteers!
When safety truly does come first – use Safety 1st to help protect against criminals!
For more information call (866) 839-9727, email bfortune@checknbd.com or visit www.NationalBackgroundData.com.
Locateplus Acquires Employment Screening Profiles, Inc., dba Trubackgrounds
Locateplus Holdings Corporation announced the acquisition of Employment Screening Profiles, Inc., which does business as Trubackgrounds. Florida-based Trubackgrounds provides customized, Web-enabled solutions to aid in the employee background verification, applicant management, and human resource collaboration processes. Locateplus, which provides online investigative solutions to employers and the legal industry, made the acquisition to strengthen its employee background screening capabilities and ancillary HR service offerings. (Source: Locateplus Holdings Corporation press release, September 24, 2009)
For More Information Go To: http://www.implu.com/releases/2009/20090925/30908/implu_viewer

Front Line Manager Solution named 2009 HR Product of the Year
Each year, Human Resource Executive® Magazine's editors select 10 products as the best of the year based on a series of criteria, including level of innovation, the value the products bring to the HR community and user friendliness. PreVisor's Front Line Manager Solution has been named one of the 2009 Top HR Products of the Year. The Front Line Manager Solution is a Web-based pre-hire assessment tool specifically designed to measure job fit for managerial candidates. The tool covers a broad range of capabilities, such as personality, prioritizing, decision-making and cognitive abilities.
For More Information Go To: http://now.eloqua.com/e/es.aspx?s=1363&e=37&elq=c716ea10b6be4b2e97d441dcf7722d32
Source: PreVisor's Front Page News - Fall 2009
DATA PROTECTION AND FRAUD
Shoplifters and Dishonest Employees are Apprehended in Record Numbers by US Retailers
Shoplifters and dishonest employees stole over $6.0 billion in 2008 from just 22 major retailers, according to the 21st Annual Retail Theft Survey conducted by Jack L. Hayes International, the leading loss prevention and inventory shrinkage control consulting firm. These 22 surveyed retailers apprehended a record 904,226 shoplifters and dishonest employees in 2008 and recovered more than $182 million from these thieves. "For the 3rd consecutive year, both the apprehensions and recovery dollars from shoplifters and dishonest employees rose; up 7.26% and 21.64% respectively," said Mark R. Doyle, President of Jack L. Hayes International. "While shoplifter and dishonest employee apprehensions increased 7.65% and 3.01% respectively, the increase in recovery dollars from these apprehensions was up an amazing 30.24% for shoplifting and almost 10% for dishonest employees. Mr. Doyle added, "With the downturn in the economy, we have seen an increase in theft, which is having a detrimental impact on retailers' bottom-line profits. These losses drive consumer prices higher and can force unprofitable stores to close."
For More Information Go To: http://www.hayesinternational.com/thft_srvys.html
Human Resource Manager and Other Employees Suspended and Put on Probation
Three Bozeman City employees who have been disciplined for former hiring practices say they are ready to learn from their errors. Assistant City Manager Chuck Winn, Bozeman Fire Chief Jason Shrauger, and Human Resources Director Pattie Berg have been placed on probation for six months for their role in asking city job applicants for Internet user names and passwords. Berg has also been suspended for a week without pay. "The fact that those individuals elected to share the information is their choice, not one that I could make or would make for them, that the organization could ask them or require them to do," Bozeman City Manager Chris Kukulski told us. He waived his privacy rights at this week's Bozeman City Commission meeting, and revealed he will also take a week of unpaid suspension sometime this month. The disciplined employees apologized for their involvement with the former policy and say they are now working to rebuild public trust. The request for Internet user names and passwords began in the Bozeman Police Department in 2007, and had been asked of all applicants by the Summer of 2008. The practice was dropped this June.
For More Information Go To: http://www.montanasnewsstation.com/Global/story.asp?S=11303790
Take Someone Special To Dinner On ME!
Is your significant other's birthday coming up soon? How about an important anniversary or even better take him or her out 'just because he/she is your special someone!'Just think of the possibilities if you surprise "that special someone" with a fantastic night out!!!! Click Here For Information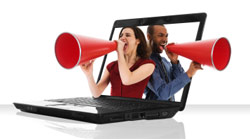 PreemploymentDirectory.com's 2009 Marketing Portfolios for:
We Specialize in Promoting the Products and Services of businesses in the Background Screening Industry.
Click on the specific Marketing Portfolio above that fits your business.
Second Annual Record Retriever Meeting To Be Held In Clearwater
The 8th Annual Pre-Employment Screeners Conference sponsored by The Background Investigator will host the second Annual Records Retrievers Meeting at their annual conference.
For More Information Go To: http://www.thebackgroundinvestigator.com/
One Site! Many Suppliers!

Looking for the Top Suppliers in the Industry? Need to find a new Supplier?
Visit PreemploymentDirectory.com's VENDOR SHOWCASE which features suppliers to the Background Screening Industry (go to www.PreemploymentDirectory.com, click on 'Click Here' and then scroll down to Vendor Showcase for Background Screening Industry Suppliers)

Click Here to Download Your Copy
STOP STRUGGLING WITH WRITING AND PUBLISHING YOUR NEWSLETTER:
We can help you have a high quality e-newsletter to help nurture your relationship with your clients and attract new clients. Our customized newsletter service will take over your newsletter task or create a new one for you. We can manage the creation of your newsletter for you.
We are constantly researching information to use for The Background Buzz and you can put our research to use for you. Using the information rich content from The Background Buzz (minus the ads and competitors information) we will create a custom newsletter for you.
Use your staff's time to do more valuable work and save all the hassle of researching or writing articles, formatting and managing all the other ezine tasks with our customized ezine process.
Contact Barry Nixon at 949-770-5264 or at wbnixon@aol.com for more information.
INTERNATIONAL ANNOUNCEMENTS
NAPBS International Committee Update
Progress continues to be made in implementing the International Chapters. We are continuing to receive input on the proposed Chapter Manual which will help to amend it to meet the global needs of the association. We are also pleased to report that the Asia Pacific Area is moving forward with the formation of their chapter and is soliciting nominations for chapter officers. If you are interested in nominating someone or yourself contact Wayne Tollemache at wayne.tollemache@fadv.com. Canada is focused on getting the minimum of ten companies necessary to form their chapter and is optimistic they will reach this number soon. Europe is reviewing the Chapter Manual and has expressed interest in getting their chapter formed.
If you are interested in helping NAPBS become a global association please let us know. We would love to have you work with us. Contact Bob Capwell at rcapwell@ebiinc.com or Barry Nixon at wbnixon@aol.com.
Insurance Industry Sees Spike In PIPEDA-Related Complaints
The insurance industry yielded 17% of the Personal Information and Electronic Documents Act (PIPEDA)-related complaints lodged in 2008. Last year there were 442 new complaints in total, marking an increase from 2007's 350 complaints. Financial institutions as a whole took the lion's share of complaints (between 22% and 30%) and the insurance industry took second place, with 71 complaints, said the Privacy Commissioner of Canada's Annual Report to Parliament 2008. Most of those 71 complaints related either to difficulties that complainants had in gaining access to their personal information in the industry's possession, or issues related to the use and disclosure of the information.
For More Information Go To: http://www.canadianunderwriter.ca/issues/ISArticle.asp?aid=1000343130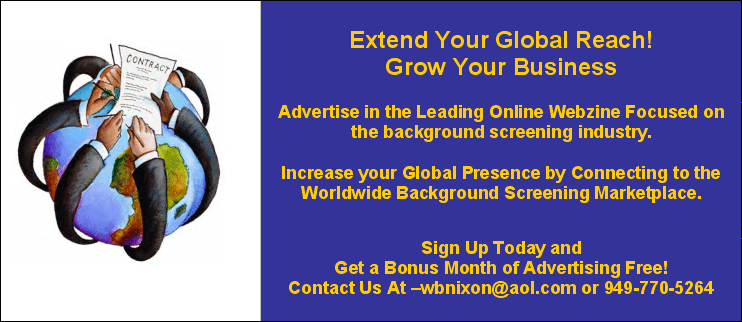 More Time Needed For Privacy Bill
Business associations have called government's implementation plans for the Protection of Personal Information Bill unrealistic, saying the three-year timeframe will only lead to surging costs and poor compliance. Business Unity SA (Busa), the South African Insurance Association (SAIA) and the Banking Association of SA (Basa) have all called for government to introduce long-term implementation plans. However, government has shown little concern, saying that, while some changes could be made, business would have to accept the final Bill. Business should have brought up its concerns earlier, as the process has been "protracted and in-depth" and had involved different stakeholders, says justice and constitutional development minister Jeff Radebe. The Protection of Personal Information Bill, which was submitted to the justice minister in February, aims to promote the protection of personal information processed by public and private bodies. The Bill looks to establish minimum requirements for the processing of personal information and provide for the establishment of an information protection regulator. Rights regarding unsolicited electronic communications and automated decision-making would be increased and the flow of personal information across borders would also be regulated.
For More Information Click Here
Information Commissioner's Office Prosecutes Firm For Improper Processing of Personal Data
The decision of the Information Commissioner's Office (ICO) to prosecute a firm based in Worcestershire for unfairly and unlawfully processing the personal data of construction workers became big news recently, but what are the general learning points and reminders about the Data Protection Act 1998. This case highlights that organisations that buy in personal data need to be just as careful as organisations that collect and sell it. In addition, a data processing agreement must be entered into between controller and processor. Compliance is simple and involves a short agreement or clause in a contract.
For More Information Go To: http://www.wapi.com/news/wapi-news/94.htm
The All Party Parliamentary Communications Group Has Issued Recommendations For Privacy Law To Protect Citizens Both Online And Offline
The UK should have a new, simple privacy law to protect citizens both online and offline, a cross-party group of parliamentarians has recommended. The All Party Parliamentary Communications Group (apComms) released the findings of an inquiry entitled Can we keep our hands off the net?. The report made 11 recommendations, the first of which was for "a green paper on privacy, with a view to bringing forward a privacy bill in the next parliament that sets out simply expressed, but far-reaching, protection for everyone's privacy in both the offline and online worlds." The report's authors said the diversity of privacy-related laws that currently exists makes it difficult to provide citizens with effective protection. "Our current online privacy laws, such as they are, are currently scattered across numerous statutes, regulations and European Directives," they wrote in a statement. "This hodgepodge of laws and the side-effects of complex regulations is not an ideal way to provide a legal basis for privacy. People need effective protection and they need to understand the nature of that protection."
For More Information Go To: http://www.zdnet.co.uk/misc/print/0,1000000169,39812836-39001101c,00.htm
Recruitment Agencies Call For Anti-Paedophile Database To Be Put On Hold
The Recruitment and Employment Confederation (REC) is calling for the Government to delay the introduction of its controversial anti-paedophile database next month as they are still waiting to receive detailed guidance on important information on how they should refer suspicions about employees to the vetting and barring agency. The Confederation says it has been "endlessly surprised and disappointed" by the development of the Independent Safeguarding Authority, which will see more than 11 million people forced to undergo background checks before they can work with children or vulnerable adults. It has written to ministers asking them to delay the introduction of fines for employers who fail to tell the ISA about staff who they think may pose a risk, in order to give them more time to comply with the regulations. Anne Fairweather, head of public policy at the REC, told The Daily Telegraph: "Our biggest concern is that from October 12th our members will face criminal sanctions if they don't refer information, but it's still not clear. They will refer too much in order to watch their backs, and then the ISA will have too much information."
For More Information Click Here
Court Ruling Gives Employers Access To Employees' Criminal Records
Employers may be made aware of the previous convictions of all staff - no matter how minor - following a landmark ruling from the Court of Appeal. The Court ruled criminal records can be held on police computers for 'as long as they feel necessary,' and can be shared with the Criminal Records Bureau, which has the right to show the records to employers or prospective employers. Anna Fairclough, a lawyer at civil rights organisation Liberty, specialises in privacy litigation. She said: "Exceptions to the Rehabilitation of Offenders Act and the net of employment vetting are being cast so wide that people will be forever haunted by the minor indiscretions of their youth. "We need a tighter reign on the circumstances when spent convictions can be disclosed.
For More Information Click Here
New ISA Rules Come Into Force
The next stage of the government's plans to protect children and vulnerable adults, which went into force on 12 October 2009, will have serious implication for recruiters. Recruiters are obliged to notify the Independent Safeguarding Authority (ISA) of any 'relevant information' about candidates in 'regulated activities' who may pose a risk to children or vulnerable adults. 'Regulated activity' will cover those working in hospitals, nurseries, schools and care homes, for example, who have contact with these vulnerable groups. Anne Fairweather, head of public policy at the Recruitment and Employment Confederation (REC),told Recruiterthat failure to comply could see recruiters face a possible fine of £5,000 and a prison sentence.
For More Information Go To: http://www.recruiter.co.uk/new-isa-rules-come-into-force-today/1002975.article
Amendment to Vetting Standard
A recent amendment has been made to the standard to take into account the Private Security Industry Act 2001. There is no substantial change to the standard, mainly adding Notes that reference various Acts such as Human Rights Act; Immigration, Asylum and Nationality Act, Data Protection Act and attention to code of practice published by the Criminal Records Bureau. However, this has resulted in a re-issue of the standard in April 2009 as: BS 7858-2006 + Amendment 2:2009.
For More Information Go To: http://www.bs7858.com/
The International Screener Spotlight

We are adding 'The International Screener Spotlight' column. In this column we will feature one International Screening firms' owner or executive. The column will focuse on helping clients and potential clients get to know the interviewee on a more personal level, beyond just your products and services, because ultimately people buy from people they know and can relate too. This is a value added service for our Platinum Members. Click here for more information about Platinum Membership.

The program is also available to other international screening firms that are not members of our Platinum Club.

To learn how you can participate in The International Screener Spotlight Column program please click here for more information.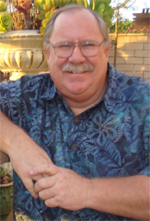 Today we have the pleasure of having Rick Dyer, Vice President, International Sales, Liberty Alliance Background Screening in the spotlight.
Rick, who is a native Californian, explained that while he was still serving as a Police Officer for the City of Anaheim he recognized the global economy was evolving and people were becoming increasingly mobile. One assignment that he worked on as a detective really drove this point home. He was assigned to the Tourism Bureau in Anaheim which has a significant commercial, recreational and entertain business center that heavily depends on tourism. He found that working in conjunction with other law enforcement agencies across the nation many of the criminals were highly transient to the point that by working with his colleagues they could predict the next geography that would be targeted by the thieves and fraudsters. He learned first hand that criminal checks on these individuals would prevent them from getting employed at the hotels and event venues in the targeted city. Around the same time his son Chris started working for a background screening firm. Thus, the stage was set when Rick retired from the Anaheim Police force to start a background screening firm.
The background screening firm Liberty Alliance was started shortly after the tragic events of September 11, 2001 so they selected the name 'Liberty' and combined this with 'Alliance' because their concept was to form a business that had an alliance with their customers.
Fast forwarding to current times one of Rick observations about the background screening industry is that we are likely to see more regulations focused on increasing the expungement rights of previously incarcerated persons and forgiving convictions so that their criminal records do not become impediments to them becoming gainfully employed. Rick notes that politicians are focus on getting people jobs and he believes they will make laws to fulfill this focus. He personally believes that these type laws that reduce the ability of businesses to get the whole picture about an applicant are short sighted and will ultimately lead to more lawsuits targeting the background screening industry.
On the personal side, Rick shared that while an active police officer he started shooting competitively as a member of the Anaheim Police Pistol Team. He is very proud to have achieved the level of Grand Master in the California Shooting Association. He continues this hobby to this day.
In addition, he is a major motorcycle enthusiast. He noted with a smile that him and his wife started with mopeds many years ago and since then he has owned 15 motorcycles. He also developed a love for dirt bikes. One of his true highlights involving his motorcycle interest was a touring trip cross country that involved participating in the American Motorcycle Association's Four Corner Tour. During this tour he and his wife hit the 'four corners' of the US visiting San Ysidro, CA, Blaine, WA, Madawaska, ME and the Florida Keys. It was a 12,000 mile trip and was truly one of the highlights of his life. He noted with a chuckle that they stopped in Dodge City, KS for the explicit purpose that they could legitimately say "Lets get the hell out of Dodge."
Another fascinating hobby that Rick has is that he collects Police badges. He has a complete set of Anaheim Police badges going back to 1889. He shared that this is actually a big business with lots of people collecting and trading Police badges. He also mentioned that he had a badge for the Presidential Inauguration in Washington, D.C. This is a true gem because the US Capital Police produce a commemorative badge just for the inauguration.
On the music scene he likes classic rock with a special love for the Beatles and Rolling Stones, jazz and Christian music.
Rick is a big family man and has three boys and beams as he shared he has seven grand children.
His favorite vacation spot out of the country was a trip to the Greek Isles which he described as being 'unbelievable.' He mentioned that he and his wife met some phenomenal people and he really loved Mykonos. He also mentioned that he has his eyes on Costa Rica as possible place to retire.
In response to my final question about what did he foresee in the future for the background screening industry he believes that we will see biometrics playing an increasingly big role in the years to come and that the emerging issue of placing photos on I-9 Verification will be one that is fought by politicians. On the international side he sees concerns continuing to grow about offshoring jobs and information from the US to other countries. In addition, he sees continued compliance issues for businesses trying to comply with the myriad of international labor, employment and data protection laws which make screening complex and costly. His final thought was that we are likely to see in many countries an increasing focus on information accuracy.
For More Information On Liberty Alliance Go To www.liberty-alliance.com or contact Rick at rdyer@liberty-alliance.com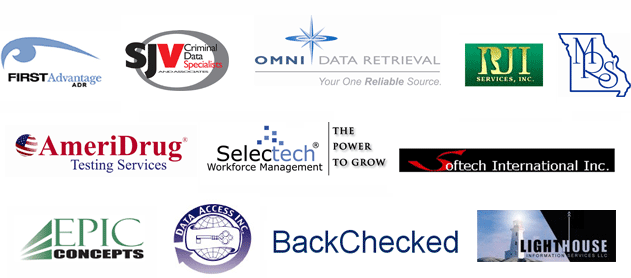 JOB BOARD DEDICATED TO THE BACKGROUND SCREENING INDUSTRY
Background Screening Jobs

Visit the Job Board for the Employment and Tenant Screening Industry. Here you will find resumes of people with industry experience and employers seeking applicants with experience in Employment and Tenant Screening and related businesses.
For More Information Go To: http://www.backgroundscreeningjobs.com/
ADVERTISERS IN THIS EDITION

UPCOMING CONFERENCES & EVENTS

2009 Events (Click Here to View full list of 2009 Events) – Updated Monthly
SHRM State Conferences, visit http://www.shrm.org/Conferences/StateAffilliateConferences/Pages/default.aspx
Drug and Alcohol Testing Industry Association (DATIA), 2008 Training Course Schedule, visit http://datia.org
| | |
| --- | --- |
| | National Association for Professional Background Screeners (NAPBS), 2009 www.NAPBS.com |
World Federation for Personnel Management, Events, hhttp://www.wfpma.com/events/default.asp