Is U.S. Gov't Infested With Terrorist Moles?
Thanks to lax background checks, even after 9/11, the Hezbollah spy who managed to obtain sensitive jobs at the FBI and CIA is not the first terrorist supporter to infiltrate the U.S. government. An alleged al-Qaida operative also infiltrated the Environmental Protection Agency, according to federal investigators and court documents obtained by WND. The case, details of which are revealed here for the first time, involves Waheeda Tehseen, a Pakistani national who obtained a sensitive position with the EPA in Washington as a toxicologist even though she was not a U.S. citizen. Like the Lebanese national suspected of passing secrets to Hezbollah, Tehseen lied about her citizenship on her government application, a falsehood that the government failed – in both cases – to catch in its security background investigation.
For More Information Go To: http://christianactionnetwork.wordpress.com/2007/11/21/is-
us-govt-infested-with-terrorist-moles-intelligence-official-fbi-might-as-well-put-out-a-sign-%E2%8
0%93-double-agents-wanted/
Ohio Attorney General Proposes Nearly 50% Hike In Fee For State Background Checks
Ohio Attorney General Marc Dann wants a nearly 50 percent increase in the fee employers pay to have state background checks done on job candidates. Raising the price from $15 to $22 would provide the state with up to $7 million in extra revenue, which Dann says would allow his office to hire more staff to handle the screening.
For More Information Go To: http://www.dispatchpolitics.com/live/content/local_news/stories/2007/11/26/feee.html?adsec=politics&sid=101


Social Networking
Popular social networking site Facebook has announced a long-awaited advertising strategy. Facebook Ads has three parts: a method for businesses to build pages on Facebook to connect with their audiences; an advertising system that facilitates the spread of brand messages virally through Facebook Social Ads, and an interface to gather insights into people's activity on Facebook that marketers care about. Facebook is currently a magnet for recruiters looking for candidates. Experts expect the new tools available to increase the attraction to recruiters even further.
For More Information Go To: http://www.recruitermagazine.co.uk//Articles/335403/Social+networking.html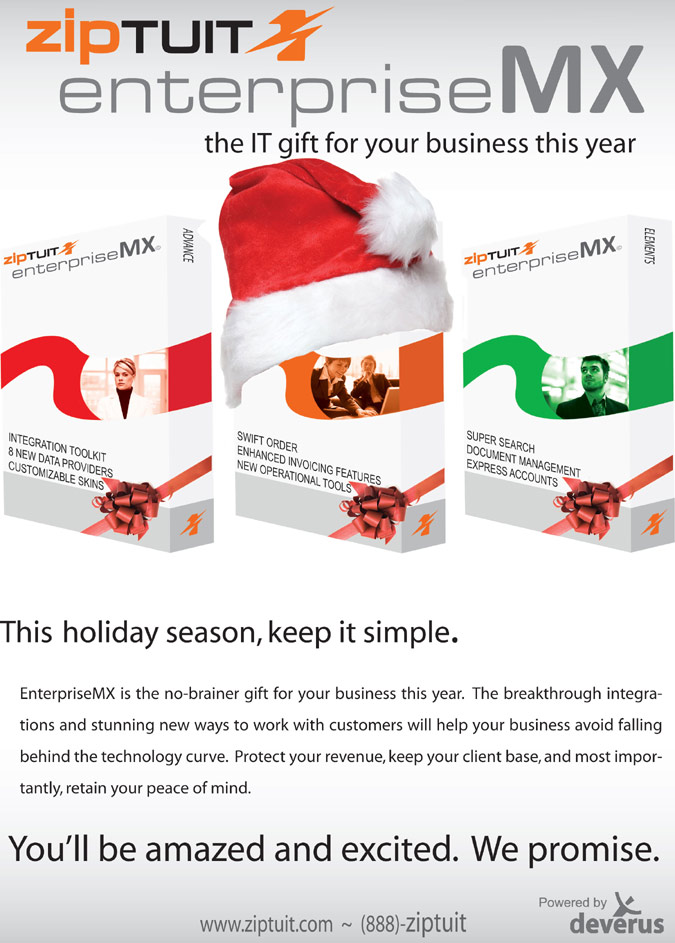 Limousine and Shuttle Bus Drivers Must Have Background Checks
Bloomington, IL -- Drivers of limos and shuttle buses picking up people in downtown Bloomington or uptown Normal on the weekends will have to undergo the same background checks as taxi cab drivers every year.
For More Information Go To: http://www.pantagraph.com/articles/2007/11/27/news/doc474bb45b2a022806820884.txt
First Advantage Sells USSearch.com
First Advantage Corporation announced that Highland Capital Partners, a leading venture capital firm, has purchased USSearch.com, the consumer business of First Advantage. Based in Los Angeles, USSEARCH.com, provides web-based access to premium search services including people search, background checks, criminal records, and real estate reports. Terms of the transaction were not disclosed.
Source: KMPG Security Industry Financial Report
Greensboro's FirstPoint, Inc. Grows Background Screening Business with New Acquisition
FirstPoint, Inc. announces that it has acquired 360Check, a background screening company in Marietta, GA. The new customer base will be managed by the FirstPoint Information Resources/Background Screening division.
For More Information Go To: http://www.bizjournals.com/triad/stories/2007/11/05/daily6.html
Verifications, Inc. Named to 2008 Fast 50 Private Companies
Verifications, Inc. a leading provider of global employment screening, drug testing and applicant management services, has once again been named one of the fastest-growing privately-held companies in the Minneapolis-St. Paul metro area by the Business Journal. The company finished at number 24 in the Minneapolis-based Business Journal's Fast 50 list.
For More Information Go To: http://www.verificationsinc.com/pr-10302007.html
Powerchex Wins Coveted NatWest Startups Service Business of the Year Award

Powerchex, the reference checking firm, has been awarded the Service Business of the Year Award at the national NatWest Startups Awards. Managing director Alexandra Kelly (the first woman on the left in the photo) says: "Winning this award proves that anyone can do it, no matter what their situation. Starting a business and taking care of small children at home can be a challenge, but not impossible." The judges were impressed that Powerchex had found a niche in a seemingly staid industry, offering an innovative time and cost saving solution to its clients.

For More Information Go To: www.Powerchex.com
PREEMPLOYMENTDIRECTORY.COM'S 2008 PRODUCTS AND SERVICES
Click Here to See Our Exciting Line Up of Promotional Opportunities For You in 2008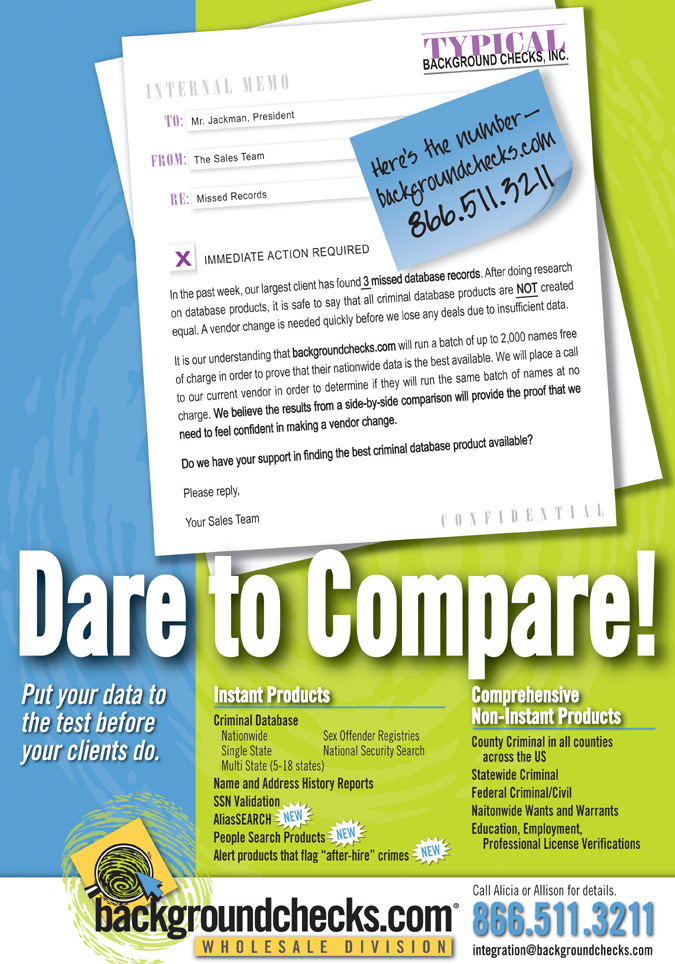 U.S. Alters List of Documents for Verifying Work Eligibility
A new document has been added to the list of acceptable Form I-9 credentials that companies can use to verify the employment eligibility of new hires, says the U.S. Citizenship and Immigration Services (USCIS), which issued the revised document list Nov. 8, 2007. Employers may now use the new Form I-9—and begin collecting the documents listed—although use of the new form will not be required until a notice is published in the Federal Register, USCIS says. Once the notice has been published, employers who do not use the new Form I-9 could face fines or other penalties, the agency says.
For More Information Go To: http://www.shrm.org/hrnews_published/articles/CMS_023641.asp#P-8_0
Schools Get FERPA Guidance
After the Virginia Tech tragedy, President Bush assigned cabinet officials to go on a listening tour across America on the topic of emergency preparedness and school security. Not surprisingly, a recurring concern during this listening tour was the Family Educational Rights and Privacy Act (FERPA), which protects students' privacy rights. Many critics of FERPA say the law is worded so vaguely that school administrators do not know when they can legally release information on their students to parents if they feel a situation involving a student constitutes an "emergency." Two days ago, Margaret Spellings, secretary of education, announced the Department of Education had developed brochures that provide FERPA guidelines to parents and school administrators. "Nothing is more important to Americans than the safety of their children, and the guidance we are making available today will help make America's schools safer. FERPA is not intended to be an obstacle to school safety, and the brochures will enable parents, teachers and administrators to safeguard students in our education system." The brochures target three different audiences— K-12 educators, higher education officials, and parents—and have been sent out nationwide.
You can find the new Department of Education guidelines and brochures on FERPA by going to http://www.ed.gov/policy/gen/guid/fpco/brochures/postsec.html
As Attacks On Data Rise, Corporate Teamwork Fails
Data spills might be due to a number of technological failures, but companies are ultimately failing to improve information security and internal collaboration, experts. As the TJX Companies data leakage incident seeped its way further toward becoming the Exxon Valdez of corporate information spills this week, researchers reinforced the notion that businesses continue to make a mess of electronic data security because they fail to foster adequate internal communication. A new report from Ponemon Institute -- which has produced a series of studies into corporate data leakage over the last several years -- concluded that the various people in charge of collecting, protecting, and managing sensitive information inside large businesses typically don't collaborate sufficiently. Those constituencies also have widely differing views regarding their respective roles in safeguarding the content, the report contends.
For More Information Go To: http://www.infoworld.com/article/07/10/26/rising-data-attacks_1.html
The End to Laptop Drama Lies in Management Practices

CIOs implementing encryption on laptops and desktops should focus mainly on key management and user management strategies. The encryption technology itself is mature. One factor that varies from vendor to vendor and enterprise to enterprise is management techniques. Main issues include deciding what should be encrypted, how to recover the passwords that unlock encrypted data when users lose them or leave the company, and how to make passwords available to backup and client management software that run unattended.

For More Information Go To: http://www.cio.com/article/147900/How_to_Lock_Up_
Laptop_Security/1

Advertise in The
Background Buzz
Click here for rates

Top 10 Employee Security Gaps to Plug

Based on their experience and observations, here are 10 security gaps the experts have observed along with advice for addressing them. If there's good news about the often-abysmal state of information security at most companies, perhaps it's this: We're all making the same mistakes over and over again. "When I go into an organization, I don't care what size or type… I will generally find [the same] five general overall problems" with employees and security, according to Chris Apgar, a CISSP and president of Apgar and Associates, a compliance and information privacy consulting firm that focuses on the health care and financial sectors. Those five areas: Training, policies and procedures, disaster recovery and business continuity planning, audits, and risk analysis. Here are suggestions from Apgar and two other security experts on addressing some of the most common employee security problems they see.

To Read the Top 10 Employee Security Gaps to Plug Go To: http://www.itcinstitute.com/display.aspx?id=4348
The 5th Annual Global State of Information Security - The End of Innocence
Awareness of the problematic nature of information security is approaching an all-time high. Out of every IT dollar spent, 15 cents goes to security. Security staff is being hired at an increasing rate. Surprisingly, however, enterprise security isn't improving. For the fifth straight year, CIO, CSO and PricewaterhouseCoopers (PWC) present select results and analysis from the "Global State of Information Security" survey, the world's largest, most comprehensive annual information security survey.
For More Information Go To: http://csoonline.com/read/100107/fea_innocence.html
2008 BACKGROUND SCREENING INDUSTRY BUYERS GUIDE
Would You Like To Get Introduced to More Than 20,000 Human Resource Managers?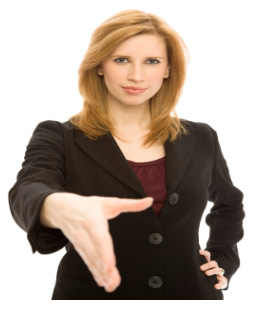 Become A Part Of History And Join Us In First Background Screening Industry's Buyers Guide!
Your business cannot afford to miss this unique opportunity to promote your business to thousands of human resource managers. Don't miss this chance to showcase your firm in our Buyers Guide that will serve as a reference tool for the background screening industry throughout the year.
Don't Let Your Competitors Get Business That Could Have Been Yours.
The Guide is going to debut at the 2008 SHRM Annual Conference to showcase background screening industry firms at the premier event that is attended by more than 20,0000 human resource professionals.
To Reserve Your Space Today Click Here or contact Barry Nixon at wbnixon@aol.com
USIS Commercial Services Launches Refer-e Electronic Verification
USIS, a leader in employment screening, drug testing, and insurance services, and the largest provider of security investigations to the U.S. government, has launched Refer-e, an online service that improves the reference checking process for potential job candidates. The service is offered by USIS' commercial services business based in Tulsa, Okla. Checking a candidate's references is a critical step in the hiring process. Yet, for most businesses, phone-based reference checks are costly, time-consuming, and can often leave the hiring manager with incomplete and even inaccurate information. Through Refer-e, a confidential, 360-degree-style process, employers can quickly and easily acquire an in-depth understanding of a candidate's past job performance. Refer-e is offered by USIS through a partnership with SkillSurvey. SkillSurvey's PreHire 360 technology, upon which Refer-e is based, was recently named a Top 10 HR Product of 2007 by HR Executive Magazine.
For More Information Go To: http://www.marketwire.com/mw/release.do?id=791862
nowHIRE and eScreen Announce Strategic Partnershipnow
HIRE.com, a premier provider of applicant tracking and hiring management systems, and eScreen today announced a strategic partnership.The partnership will allow nowHIRE and eScreen to offer employers 15-minute negative drug test results nationwide. The drug testing will be available through eScreen's network of over 1,500 occupational health providers that have been equipped with the eScreen drugs of abuse screening system powered by eScreen123. This automated solution is managed by the employer from eScreen's web-based application, MyeScreen.com. "Our partnership with eScreen underscores our continued commitment to provide our customers with increased value," said Joseph N. Impastato II, nowHIRE's president and founder. "eScreen's offerings compliment nowHIRE's continued dedication to offer our customers a customizable, efficient and easy to use applicant tracking system." Through MyeScreen.com, employers will benefit from 15-minute negative drug test results, enhanced web tools for tracking and scheduling drug tests and pre-employment physicals to eScreen's network of clinic partners, and the ability to access real-time notifications of donor no-shows. At the point of collection, clinics use eScreen123 and the eScreen Drugs of Abuse System to provide instrumented instant drug screens with digital chain of custody forms and electronic signatures. MyeScreen.com and eScreen123 applications create a closed-loop system designed for hiring administrators to manage drug test collections, results and statistical data direct from their desktop.
For More Information Go To: http://www.prweb.com/releases/2007/11/prweb567188.htm
NAPBS OFFERS EDUCATIONAL WEBCAST SERIES OFFERRED
December 19, 2007Please note this is the3rd Wed due to holidays

Authenticating Clients; Handing Personal Identifying Information

Tim Whiting and
Ken Willis
Register Here: http://www.napbs.com/content.php?id=289
What's the use of an online system too difficult for your clients to use?

InstaScreen™ background screening software is so easy to use that your clients will actually enjoy placing orders!

If your current applicant screening system is so cumbersome it discourages end-users from using it, you owe it to yourself to choose a system your customers will actually use. Imagine receiving more orders and saving your processors valuable time by getting your clients to enter the orders for you.

Simple and powerful, InstaScreen™ is intuitive, easy to use, and flexible to accommodate your clients specialized needs.

Call (801) 572-7401 or visit www.tazworks.net and demo our easy-to-use technology first hand.


STOP STRUGGLING WITH WRITING AND PUBLISHING YOUR NEWSLETTER:
We can help you have a high quality e-newsletter to help nurture your relationship with your clients and attract new clients. Our customized newsletter service will take over your newsletter task or create a new one for you. We can manage the creation of your newsletter for you.
We are constantly researching information to use for The Background Buzz and you can put our research to use for you. Using the information rich content from The Background Buzz (minus the ads and competitors information) we will create a custom newsletter for you.
Use your staff's time to do more valuable work and save all the hassle of researching or writing articles, formatting and managing all the other ezine tasks with our customized ezine process.Contact Barry Nixon at 949-770-5264 or at wbnixon@aol.com for more information.
Bonus Offer: Sign up before December 31th and we will create a customized header for your newsletter at no additional charge.
HAVE YOU VISITED OUR VENDOR SHOWCASE LATELY?
Visit PreemploymentDirectory.com's VENDOR SHOWCASE which features suppliers to the
Background Screening Industry (go to www.PreemploymentDirectory.com, click on 'Click Here'
and then scroll down to Vendor Showcase for Background Screening Industry Suppliers). The VENDOR SHOWCASE now includes BRB Publication's PRRN Network the dominant online portal for the public records industry
Check Out our newest web site to exclusively promote our Platinum Members that are in our Vendor Showcase
WWW.BACKGROUNDSCREENINGVENDORS.COM
One Place! Many Suppliers!
New International Alliance Aims to Strengthen Background Screening and Security Worldwide
As global terrorism and violence have become a strong reality in our current era, security has developed as a focal issue for companies and organizations that seek to hire talent from other countries and/or establish operations abroad. In response, the representatives of the global background investigation and screening community have formed an international alliance designed to facilitate collaboration and networking among screening firms on all continents, and in countries as diverse as Canada and India.
To Get More Information on the International Alliance: http://www.emediawire.com/releases/2007/11/emw567088.htm
Canada: Employment Agency Liable For Not Checking References
Earlier this year, the Ontario Court of Appeal affirmed a trial decision awarding damages against an employment placement agency for not checking the references of an employee who would later go on to defraud her employer of more than $263,000. In The Treaty Group Inc. v. Drake International Inc.1 the Court of Appeal considered whether it was appropriate for the lower court judge to have awarded the plaintiff, a manufacturer of leather bracelets, 50% of a damage award it had already obtained against the employee placed by Drake. In agreeing that this award was indeed appropriate, the Court of Appeal held that Drake was responsible for half of Treaty Group's damages because Drake had breached its contract by failing to provide any meaningful reference-checking of the employee. Prior to joining Treaty Group, the employee in question had twice been criminally convicted of fraud against previous employers. After joining Treaty Group's accounting department, the employee walked away with an additional $263,000. When Treaty Group discovered the fraud, it reported the matter to the police and the employee was convicted criminally.
For More Information Go To: http://www.mondaq.com/article.asp?articleid=54512&email_access=on
BPO industry to provide hotline to employees
Jolted by the murder of a call centre employee in Pune, the BPO industry has finalised a plan to set up round-the-clock hotline wireless network a security patrol unit in the national capital region for ensuring safety of staff, particularly the women. These and other initiatives like a check on rash cab driving and over speeding, pre-employment screening of transport drivers and contractors will be implemented by the end of this month with the help of Delhi and Gurgaon Police. The Business Process Industry Association of India (BPIAI), an affiliate of CII, held a meeting at Gurgaon last week after the rape and murder of a call centre staff in Pune. Representatives of leading BPOs including Genpact, WNS, Dell, Quatrro and Teletech attended the meeting and "agreed upon the long-term measures to counter the problem", a CII statement said here. There would be mandatory pre-employment screening of all cab drivers by police and the transporter will be indemnified for the behaviour of his drivers. Information on the black- listed cab drivers will be shared among the BPOs in Gurgaon. The steps will later be replicated in other BPO centres like Bangalore, Pune, Chandigarh, Chennai, Mumbai and Jaipur.
For More Information Go To: Http://economictimes.indiatimes.com/ITeS/BPO_industry
_to_provide_hotline_to_employees/articleshow/2526021.cms

Why Background Checks Should Be Customized
The degree of access to sensitive information necessitates that background screening should be customized for different positions, writes SudiptaDev. Background checks have become mandatory in many organizations post 9/11 and increased risk of data thefts. They want to verify the history of the candidates they are in the process of hiring, for criminal checks and authenticity of CVs. After all, sensitive client information is at stake, any jeopardization of security will lead to loss of credibility for an organization and hit its business hard—perhaps never to recover. "In view of heightened security concerns, both at organizational and national levels, our recommendation at any point of time would be to go in for as comprehensive a background check as possible on all candidates"
For More Information Go To: http://www.expresscomputeronline.com/20071112/technologylife01.shtml
Do You Know Who You Are Employing?
Effective background checks could well have prevented recent high-profile fraud cases involving senior financial staff, but how disciplined are UK companies at applying them? The first, most common, form of background check available to a potential employer is the previous employer's reference. These are often amongst the best sources for getting an accurte appraisal on your prospective hire in terms of performance, skill level, management ability and importantly, reason for leaving. This form of check has, however, been devalued somewhat in recent times. Many firms have now been forced, due to liability issues, to direct all reference requests to their central human resources departments with the end result being a very standardised employment date, role and salary confirmation with an accompanying blurb that will be found on all references irrespective of the employee's performance.
For More Information Go To: http://dofonline.co.uk/management/do-you-know-who-you-are-employing9284.html
Watchdog Warns Of Unvetted Foreign Teachers
A LOOPHOLE which allows foreign teachers to work in Welsh schools without having to undergo a criminal background check is putting children at risk, a teaching watchdog warned yesterday. The directive, introduced three weeks ago, allows EU nationals to work as teachers here for up to a year without having to prove they have no criminal convictions. Mal Davies, chairman of the General Teaching Council for Wales, has written to Education Minister Jane Hutt and all 22 directors of education in Wales alerting them to the "loophole." In a report to the council yesterday, GTCW chief executive Gary Brace said, "Pupils are potentially at risk in Wales if one person seeking automatic registration via the temporary service provision route has committed criminal offences and chooses not to declare them, or in the worst case scenario, a person (who may or may not be a teacher) seeks to deliberately deceive the GTCW with false statements and declarations.
For More Information Go To: http://icwales.icnetwork.co.uk/news/wales-news/2007/11/10/watchdog-warns-of-
unvetted-foreign-teachers-91466-20088505/
World-Check Ahead of OFAC Again - Warns EU Clients of Increased Risk of the Illegal Transfer of Funds to the LTTE
The United States Department of the Treasury designated the Tamil Rehabilitation Organisation (TRO) under Executive order 13224 on the 15 November 2007. This move by the Office of Foreign Assets Control aims to target financing vehicles of terrorist groups. TRO branches globally reportedly collected in excess of US$20m in post-2004 tsunami fundraising alone. World-Check has once again kept clients ahead of financial, regulatory and reputation risk by profiling the 18 TRO's and their numerous locations up to one year ahead of OFAC.
For More Information Go To: http://www.computing.co.uk/
"INTERNATIONALRESOURCE CENTER"
We have greatly enhanced our International Resource Center to be a valuable resource for anyone looking for information on doing international background verifications, vetting or verifications. It includes information on international data protection and other laws, terrorist searches and much more. Also included is very practical information on time zones, locating cities, holidays in different countries, etc.
International Training Resources
We have just added a new section, International Training Resources, to the International Resource Center. We will update this section as we identify new training and educational opportunities.
Bookmark this valuable resource so you can use it over and over.
To view the International Section go to www.PreemploymentDirectory.com and look under the gray line like below in the middle of the page:
How Would You Like to Get More Sales Leads?
Platinum Membership Just Got Better
We have just added 5 new Platinum Members Only Web Sites to promote our Platinum Members.
Are You Interested in Reaching Over 691,000 Human Resource Recruiters
Thru the Largest Recruiter Information Portal on the Web?
Onrec.com's Online Recruitment Magazine has become the #1ranked online recruitment information portal on the Internet.
If you are interested in finding out how we can increase the traffic to your web site and your sales visit us at http://www.onrec.com or call Tim Hartrich at 630-985-3006 today.
All Preemployment Directory.com members will get a 10% Discount on Enhanced Vendor Profiles. Call Tim Hartrich at 630-985-3006 and mention code: PD.COMWBN
JOIN OUR 2ND DIRECT EMAIL CAMPAIGN TO OVER 5,000 HR MANAGERS
Our first Direct Email Campaign to over 5,000 HR Managers SOLD OUT so we decided to do it again.
We are going to send an Email Blast to a new set of more than 5,000 HR Managers to annouce our highly acclaimed 'Comprehensive Guide For Selecting a Background Screening Firm' and are going to give you the unique opportunity to introduce your firm.
This will be an exclusive opportunity for only 10 background screening firms.
These 10 firm will get the following:
Your live linked logo to your web site will be featured in the email blast
Your 1/3 page advertisement will also be included in an online version of our 'Comprehensive Guide For Selecting a Background Screening Firm'
Your Full page ad on the inside of the front and back cover in a printed version of the 'Comprehensive Guide For Selecting a Background Screening Firm'
Don't miss out on this fantastic opportunity to promote your business!
Sign Up Today by Clicking Here or Contact Barry Nixon at wbnixon@aol.com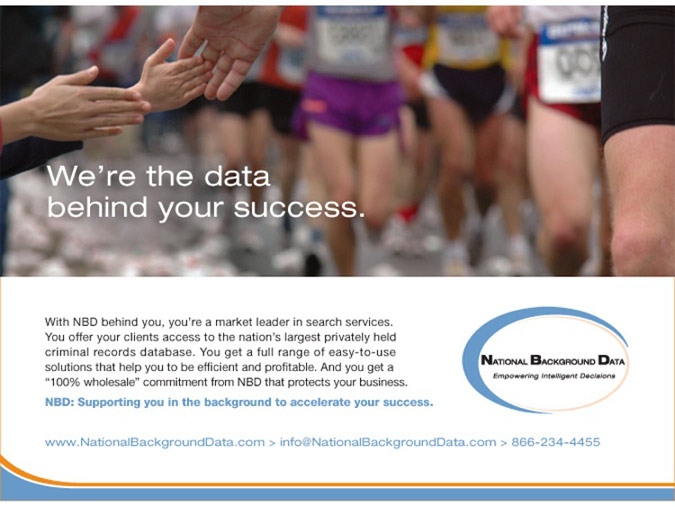 HUMAN RESOURCE MANAGEMENT
Employee Screening: Streamlining The Process
Talent acquisition has never before been as significant as it is today. Even the term "talent acquisition" implies importance far beyond "recruiting and selecting employees" -- it connotes the need to choose the right stars with experience, credentials and skills to support organizations in the achievement of their strategic goals. In the Human Resource Competency Study, the most recent such study by Dave Ulrich, Wayne Brockbank and the Society for Human Resource Management, talent acquisition ranked as one of the key competencies essential for success for HR professionals. What are the tools for employee screening that will optimize talent acquisition for 2008 and beyond? These three following issues are excerpted from Cathy Fyock's book, The Truth About Hiring The Best, released October 2007.
For More Information Go To: http://www.hreonline.com/HRE/story.jsp?storyId=46956480
JOB BOARD DEDICATED TO THE BACKGROUND SCREENING INDUSTRY
| | |
| --- | --- |
| | Find resumes of people with industry experience and industry employers seeking industry experience. |
Employer/Recruiter Testimonials -
"This is a super concept. Thanks for helping the industry."
- RK Looking for candidates with industry experience!

Visit backgroundscreeningjobs.com today!
UPCOMING CONFERENCES & EVENTS
INTERNATIONAL
Background Investigator's India Pre-employment Screening Conference, December 6-7, 2007, Bangladore, India, http://www.search4crime.com/Indiaconference
World Federation of Personnel Management Associations (WFPMA), World Congress, For Details on International events by date go to http://www.wfpma.com/dates.html


2008 Events (Click Here to View full list of 2008 Events)