The Baker's Dozen: Workplace Screening - The top 13 providers of full-service workplace screening.
The work of outsourced security and screening service providers is increasingly more critical to HR organizations' hiring processes as employers face more than ever compliance pressures and concerns about their liability. There are mounting federal and state pressure to screen out illegal aliens and those with questionable backgrounds from their candidate pools, employers are turning to outsourcing to help them meet regulatory mandates, spot potentially troublesome workers, and minimize their organizations' exposure. For buyers, this means screening results are becoming more accurate, timely, and less costly to generate—a development that is a testament to a dynamic market. At the same time, solutions are becoming more integrated with HRIS and recruitment software so users can easily process and onboard their new employees. Helping the industry make this goal a reality are the 13 service providers listed in the Baker's Dozen top providers.
For More Information Go To: http://www.hrotoday.com/Magazine.asp?artID=1885
EEOC Issues Job Applicant Testing, Screening Fact Sheet
The U.S. Equal Employment Opportunity Commission (EEOC) on Dec. 3, 2007, issued an extensive fact sheet that describes how to apply federal anti-discrimination laws to employer tests and other applicant selection and screening procedures [including criminal and credit background checks]used during the employment process." This fact sheet provides technical assistance on some common issues relating to the federal anti-discrimination laws and the use of tests and other selection procedures in theemployment process. Commission Chair Naomi C. Earp. Stated that the fact sheet will help employers voluntarily comply with EEOC-enforced statutes, as companies seek lawful and efficient ways to screen large numbers of applicants." It suggests "best practices" for employers to follow when using them.
For further background on experiences and challenges encountered by employers, employees, and job seekers in testing, see the testimony from the Commission's meeting on testing, located on the EEOC's public web site at: http://www.eeoc.gov/abouteeoc/meetings/5-16-07/index.html.


KPMG Corporate Finance's Valuation Update for the HR Outsourcing Industry - 11.30.07
Cherie Homa presented the results of the KPMG recent study of the background screening industry at the recent Background Investigator's Pre-Employment Screeners Conference in Clearwater, FL. The background screening industry is estimated at US$2 to US$3 billion and growing at a rate of 5 to 7 percent a year. The chart below highlights the disclosed screening revenue and growth for many of the larger screening providers: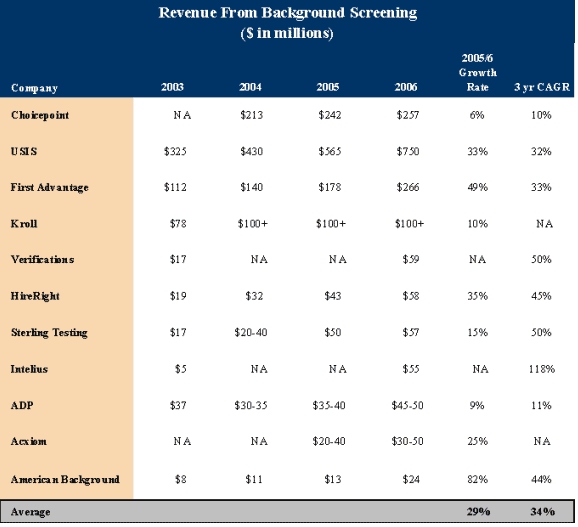 Source: Company filings and press release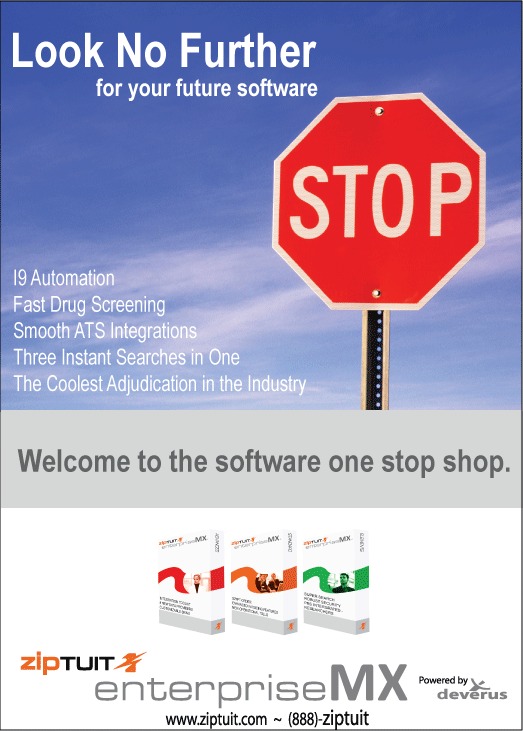 Staffvetting.com To Offer Certified Screening To New NQA3000 Standard
Staffvetting.com, a trading division of risk management specialist Security Risk Management Ltd, has today confirmed that it is the first company to offer certified screening to the new NQA3000 standard, an all-industry security standard directly related to employment screening. NQA, a UK Accreditation Service (UKAS) accredited body, has created the NQA3000 standard specifically for pre-employment screening. "NQA3000 accreditation provides all of the evidence needed - for customers, stakeholders, and auditors - that best practice has been duly applied," says Brian Fenwick, Director, Staffvetting.com. "By implementing BS 7858:2006 alongside NQA3000, our clients will not only be adhering to these industry best-practice processes, but will also be meeting key corporate governance and regulatory compliance requirements at the same time."
For More Information Go To: www.Staffvetting.com
Clearstar.net Leverages LivePerson To Increase Support Agent Efficiency
"Leveraging the seamless integration between LivePerson's online customer service software and NetSuite's CRM system has increased our support agent efficiency by eliminating redundant data entry and time-consuming switching between applications," said Kevin Lenahan, Chief Technology Officer for ClearStar.net. "With 90% first contact resolution rates and 60% faster issue resolution than email or phone, live chat is already the channel of choice for our clients to request and receive support." Blending the functionality of the SuiteFlex platform with real-time, hosted chat technology, LivePerson Chat for NetSuite supplies a comprehensive online sales and customer support solution for the small and mid-sized business (SMB) sector. LivePerson's integrated solution uses NetSuite's server-side Suitescript to transfer data seamlessly between applications.
For more information, please visit: www.ClearStar.net.
Cytiva and Sterling Testing Systems Join Forces to Integrate Sterling Background Checking Into SonicRecruit
Cytiva Software Inc. a leading provider of on-demand talent management software solutions, announced today a new partnership with Sterling Testing Systems providing integrated access to Sterling's leading background checking services from within the SonicRecruit applicant tracking system. The announcement further strengthens Cytiva's SonicRecruit on-demand recruiting software by providing an integrated method of performing background checks, and other key verification and assessment services on new hires during the hiring and onboarding process. With a seamless integration, upon the initiation of a background check from within SonicRecruit, applicant data is securely and automatically transferred to Sterling, eliminating the need for faxing or redundant data entry. The result is a more efficient, accurate and timely screening and onboarding process. "Sterling Testing Systems is proud to partner with SonicRecruit," said Paul Mladineo, Vice President of Strategic Development at Sterling. "Our companies share a mutual commitment to building long-term customer relationships based on quality of service and expanding technology."
For more information, please visit http://www.sterlingtesting.com
employeescreenIQ Does it Again, Makes Top 15 of Northeast Ohio's 100 Fastest Growing Organizations
Cleveland, Ohio-based employeescreenIQ was recently named a 2007 Weatherhead 100 Award Winner as one of the 100 fastest growing companies in Northeast Ohio. At the Weatherhead 100 Awards Dinner on December 4, 2007, local Cleveland TV personality Lee Jordan announced the rankings of the 100 companies receiving this prestigious award. employeescreenIQ was proud to be honored as the fourteenth fastest growing company in Northeast Ohio, making this the third consecutive year it ranked in the top 15.
For additional information, visit http://employeescreen.com or call 800-235-3954.
Edentify Teams with Merchants Information Solutions
Edentify, Inc. a leading provider of identity management and data analysis solutions, has partnered with Merchants Information Solutions, Inc., to incorporate its IDAlert(TM) product in Merchants' ID and credit monitoring offerings. Under the terms of the agreement, Merchants, a provider of identity theft management and recovery solutions, pre-employment screening, and background checks, will embed Edentify's IDAlert product in its existing solutions to help its clients, including businesses and consumers, manage and monitor their identities and credit reports. Russell Johnson, Merchants' chief executive officer, comments, "We have developed an extensive portfolio of credit information and recovery solutions to help empower our customers to prevent identity fraud. Edentify's IDAlert enhances our solutions and provides us with superior back-end technology that helps us meet our clients' needs."
For More Information Go To: http://www.merchantsinfo.com./newsroom/BusinessWire_Edentify%20Partner_1107.pdf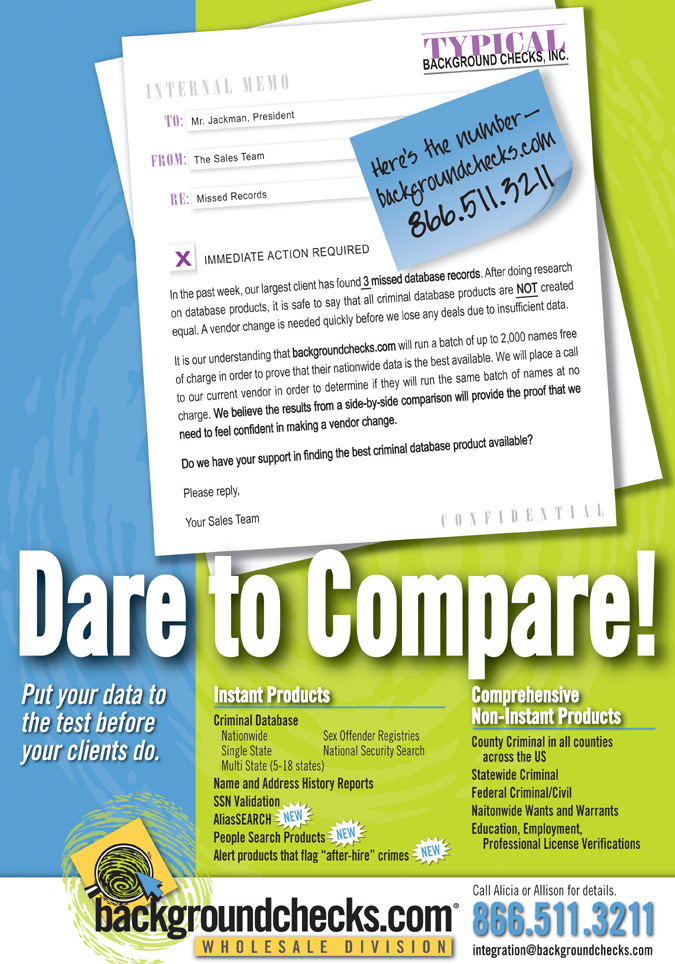 INDUSTRY ANNOUNCEMENTS (continued)
Powerchex Pulls of Hat Trick with Awards
At a gala ceremony at the O2 Dome hosted by Esther Rantzen, with nearly 440 guests, Powerchex took awards for Growth Business, Business Person of the Year and a highly commended award for Business of the Year. "It's been a tremendous journey from start-up to successful company. And it's great to be recognised formally for all our hard work," says Powerchex MD Alexandra Kelly. With stiff competition and a panel of stern judges from principal sponsor NatWest Bank, Powerchex was recognised for its growth, leadership and contribution to the economy of the Thames Gateway. John Cox, Senior Director, NatWest says, "The quality of the entries for the awards gets better every year, but Powerchex impressed us from the start. It's a young company that achieved a great deal in a short period of time and they deserve their success. It is also a testament to Alexandra Kelly's passion and determination that she won the Business Person of the Year award. We wish the company every success in the future."

For More Information Go To: http://www.powerchex.co.uk/documents/Docklan
ds%20company%20scores%20hat-trick%202.pdf


Verifile Limited Has Been Shortlisted For The Complinet 4th Annual Compliance Awards
Verifile Limited has been shortlisted for the Complinet 4th Annual Compliance Awards in the Best Technology Solution category. The awards recognise the contributions of compliance officers, compliance trainers, and professional advisers in helping to ensure that the UK remains at the forefront of global financial services. The Best Technology Solution award is open to the best compliance technology solution in all sectors of financial services and is market representative. Nominations are judged on unique, cost-effective and practical technology solutions to compliance issues faced. Complinet drew up the shortlist for the 2008 from a long list of nominations received by the industry.
Verifile, specialists in pre-employment screening, claim "to combine internet technology with customer focused processes to mitigate against recruitment risk." "Our approach enables organisations to overcome complexity, cost and effort, and at the same time provide clients, candidates and referees with a better experience." says Eyal Ben-Cohen, founder and managing director of Verifile Limited.
More information about the awards can be found at www.complianceawards.com or http://www.verifile.co.uk/
FRAUD, THEFT AND DATA PROTECTION
Data Breaches More Expensive Every Year
Results of the PGP Corporation Study revealed that the average total per-incident cost in 2007 was $6.3 million, compared to an average per-incident cost of $4.8 million in 2006. In addition, the cost of lost business increased by 30 percent to an average of $4.1 million in 2007, approximately two-thirds of the average total cost per incident. Another key finding was a 40 percent increase in breaches by third-party organizations such as outsourcers, contractors, consultants and business partners. This was a 29 percent hike over 2006. Breaches by third parties were also more costly than breaches by the enterprise itself, averaging $231 compared to $171 per record, according to the report. In addition, Data breaches are more often caused by human error rather than deliberate hacker attacks. Some 96 percent of breaches are caused by the failure to adequately enforce data security policies, the Ponemon/Vontu research revealed.
For More Information Go To: http://www.technewsworld.com/story/Data-Breaches-More-Expensive-Every-Year-60508.html
What's the use of an online system too difficult for your clients to use?

InstaScreen™ background screening software is so easy to use that your clients will actually enjoy placing orders!

If your current applicant screening system is so cumbersome it discourages end-users from using it, you owe it to yourself to choose a system your customers will actually use. Imagine receiving more orders and saving your processors valuable time by getting your clients to enter the orders for you.

Simple and powerful, InstaScreen™ is intuitive, easy to use, and flexible to accommodate your clients specialized needs.

Call (801) 572-7401 or visit www.tazworks.net and demo our easy-to-use technology first hand.


FRAUD, THEFT AND DATA PROTECTION (continued)
Theft Of Personal Data More Than Triples This Year
Thieves are systematically pilfering sensitive personal data from companies, government agencies, colleges and hospitals like never before. More than 162 million records have been reported lost or stolen in 2007, triple the 49.7 million that went missing in 2006, according to USA TODAY's analysis of data losses reported over the past two years. This year, news stories have been written about data losses disclosed by 98 companies, 85 schools, 80 government agencies and 39 hospitals and clinics, according to a database at tech security website Attrition.org.
For More Information Go To: http://www.usatoday.com/money/industries/technology/2007-12-09-data-theft_N.htm
2008 BACKGROUND SCREENING INDUSTRY BUYERS GUIDE
Would You Like To Get Introduced to More Than 20,000 Human Resource Managers?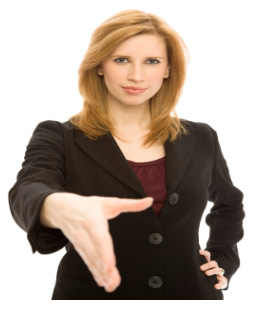 Become A Part Of History And Join Us In the First Background Screening Industry's Buyers Guide!
Your business cannot afford to miss this unique opportunity to promote your business to thousands of human resource managers. Don't miss this chance to showcase your firm in our Buyers Guide that will serve as a reference tool for the background screening industry throughout the year.
Don't Let Your Competitors Get Business That Could Have Been Yours.
The Guide is going to debut at the 2008 SHRM Annual Conference to showcase background screening industry firms at the premier event that is attended by more than 20,0000 human resource professionals. We will also distribute the Gude at other HR and Security conferences as well as thru mailings.
To Reserve Your Space Today Click Here or contact Barry Nixon at wbnixon@aol.com
Advertise in The
Background Buzz
Click here for rates

SAMHSA Survey Shows Most Illicit Drug and
Heavy Alcohol Users Are in the Workplace


Most of the nation's approximately 16.4 million current illicit drug users and approximately 15 million heavy alcohol users hold full-time jobs, according to a new study by the Substance Abuse and Mental Health Services Administration (SAMHSA).
| | | |
| --- | --- | --- |
| January 23, 2008 | International Screening | Les Rosen |
Register Here: http://www.napbs.com/content.php?id=289
STOP STRUGGLING WITH WRITING AND PUBLISHING YOUR NEWSLETTER:
We can help you have a high quality e-newsletter to help nurture your relationship with your clients and attract new clients. Our customized newsletter service will take over your newsletter task or create a new one for you. We can manage the creation of your newsletter for you.
We are constantly researching information to use for The Background Buzz and you can put our research to use for you. Using the information rich content from The Background Buzz (minus the ads and competitors information) we will create a custom newsletter for you.
Use your staff's time to do more valuable work and save all the hassle of researching or writing articles, formatting and managing all the other ezine tasks with our customized ezine process.Contact Barry Nixon at 949-770-5264 or at wbnixon@aol.com for more information.
We have extended our Bonus Offer: Sign up before December 30th and we will create a customized header for your newsletter at no additional charge.
One Place! Many Suppliers!
Looking for the Top Suppliers in the Industry?
Need to find a new Supplier?Visit PreemploymentDirectory.com's VENDOR SHOWCASE which features suppliers to the Background Screening Industry (go to www.PreemploymentDirectory.com, click on 'Click Here' and then scroll down to Vendor Showcase for Background Screening Industry Suppliers)

New International Alliance Aims to Strengthen Background Screening and Security Worldwide

As global terrorism and violence have become a strong reality in our current era, security has developed as a focal issue for companies and organizations that seek to hire talent from other countries and/or establish operations abroad. In response, the representatives of the global background investigation and screening community have formed an international alliance designed to facilitate collaboration and networking among screening firms on all continents, and in countries as diverse as Canada and India. According to Barry Nixon, Chairman of the newly formed International Committee and longstanding member of the National Association of Professional Background Screeners (NAPBS) – the lead organization in the effort – international background investigations represent the next big frontier for screening firms.

To Read the Entire Release Click Here.



Protect Yourself From Fraud

It may be $50 missing from the cash box. It may be a stolen wallet. It may be false expenses claims for entertaining clients or for taxi rides home after a late night at the office or $510,00 like Renea Hughes fleeced from NSW company. Often it is in the workplace where the money is found to fuel the addiction. According to the latest KPMG fraud survey, gambling addiction and greed are the most common drivers of fraud in Australian and New Zealand workplaces. Renea Hughes last month admitted to the NSW Independent Commission Against Corruption (ICAC) that, among other actions, she had embezzled $366,000 from RailCorp in false invoices paid to a contractor and friend, that she faked $100,000 in salary claims and fraudulently used a rental car for two years, costing RailCorp $30,000. "Fraud in the workplace costs Australian businesses more than $77.5 million each year and often this is due to offenders seeking money for gambling," First Advantage managing director Peter Stackpole said.

For More Information Go To: http://www.news.com.au/heraldsun/story/0,21985,22856993-36437,00.html
Canada: Are Recreational Drug Users Entitled To Human Rights Protection?
The law relating to drug and alcohol testing and the application of human rights legislation to recreational drug users continues to develop in Canada. Two cases involving failed pre-employment drug tests by admitted users of marijuana, one from Alberta and one from Ontario, are reviewed below. The conflicting decisions of the respective human rights tribunals and the courts in these two provinces demonstrate the potential hurdles an employer may face if an employee or prospective employee proceeds with a human rights complaint in this area.
For More Information Go To: http://www.mondaq.com/article.asp?articleid=54718&email_access=on
The First Annual Background Screening Investigators Conference in India held in Bangalore
| | |
| --- | --- |
| | As many of you know, Steve Brownstein is one of the most senior players in the background screening industry, a pioneer in international background screening and was the responsible for the industry's first conference in Long Beach, CA in 2000. This initial conference proved to be a landmark event for the emerging background screening industry. It provided the first forum for firms in the industry to start talking to each other which laid the groundwork for the development of the association now known as NAPBS. Once again Steve's insight and strategic vision has spawned what in years to come will surely be heralded as another significant landmark event for the background screening industry - the first international background screening conference in India. |
The First Annual Background Screening Investigators Conference in India held in Bangalore was a success in bringing together background investigator firms in the emerging India marketplace. With around 30 attendees their was keen interest in dialoguing about what was going on in India and how to facilitate the continued growth in this burgeoning market.
To Read More About the Conference: http://www.workplaceviolence911.com/docs/12-07articlebuzz.htm and http://www.search4crime.com/
Driver Attempts To Rape MNC Executive
Gurgaon: In a shocking incident on Monday night, a 32-year-old senior executive working in an MNC a bank was sexually assaulted by her personal driver while he was driving her back from Gurgaon to her Vasant Kunj home. The victim, however, was rescued by passers by when she screamed for help. The police stated that the accused rapist, Sanjay is from Bihar and had been staying in Delhi for a while now. In the past one year, there have been two incidents of drivers of BPO cabs raping and murdering call centre employees in Pune and Bangalore. "Things are getting worse. People must show due diligence while employing drivers and must get their credentials verified rather than just going by the recommendations of their friends and relatives," said a police officer
Source: The Times of India, December 3, 2007
NASSCOM Proposes Data Security Council of India
NASSCOM is seeking recognition for the Data Security Council of India (DSCI), a self-regulatory body it has set up to monitor and enforce privacy and data protection standards in the IT and BPO industry. The IT Act of 2000 will have to be amended for this purpose and NASSCOM visualises DSCI being given recognition on the same lines as the Advertising Standards Council of India or the Press Council of India, both self-regulatory organisations. A parliamentary panel has submitted its recommendations on the amendments to the IT Act. "We expect the government to consult with DSCI on formulating rules and regulations," Mr Kamik said. DSCI will hold meetings to create awareness on data protection. "We are also looking at finalising a business model for the new body as it be independent of NASSCOM," DSC1 chairman Syamal Ghosh said.
Source: The Times of India, December 4, 2007
Christmas Workers Pose Data Risk
Fast screening techniques may go some way towards mitigating the data risk posed by seasonal workers finds Nathan Skinner. In the run up to the busy winter season many firms, particularly retailers, may be employing temporary staff to help deal with increased demand for products and services. As the UK casual workforce swells, reports have suggested that many organisations may be putting data at risk as they take on temporary workers over Christmas and give them the same responsibility as permanent staff. According to research released by security firm Websense, more than 80 % of temporary staff have the same level of access to company documents as permanent staff—but without the same accountability. The report also found that only 21 % of temporary workers had signed any type of PC or web use policy. Brian Fenwick, director, staffvetting.com, said companies at the very least should do common security checks: 'As a result of the seasonal surge organisations need to look for fast and accurate screening techniques. There are probably some employers that do a full screening on their full time staff, but none at all on their temporary staff.'
For More Information Go To: http://www.strategicrisk.co.uk/story.asp?sectioncode=23&storycode=368199
Workers' Reliance On Corporate Data Conflicts With Their Neglect Of Company Resources
London, A survey carried by Databaracks with UK office workers has revealed that employees are hugely reliant on access to network data to do their jobs, yet show an alarming apathy about the value of that data. Peter Groucutt, MD of Databarracks, commented: "This research paints a frightening picture for UK organisations. Almost every business, irrelevant of sector, is reliant on the information stored on its IT network to manage day-to-day operations. This dependence makes it critical for organisations and their employees to protect their network information, yet our survey shows carelessness and even negligence among many respondents, who have a haphazard view of how corporate data should be handled.
For More Information Go To: http://www.databarracks.com/company/News/PressRoom/news.asp?nid=19
INTERNATIONALRESOURCE CENTER
We have greatly enhanced our International Resource Center to be a valuable resource for anyone looking for information on doing international background verifications, vetting or verifications. It includes information on international data protection and other laws, terrorist searches and much more. Also included is very practical information on time zones, locating cities, holidays in different countries, etc.
International Training Resources
We have added International Training Resources to the International Resource Center. We will update this section as we identify new training and educational opportunities.
Bookmark this valuable resource so you can use it over and over.
To view the International Section go to www.PreemploymentDirectory.com and look under the gray line like below in the middle of the page:

THE INTERNATIONAL RESOURCE CENTER IS COMING TO PRINT IN 2008.
IT WILL BE INCLUDED IN THE 2008 BACKGROUND SCREENING BUYERS GUIDE.
THIS IS A GREAT ADVERTISING OPPORTUNITY IN A RESOURCE THAT WILL BE USED OVER AND OVER AGAIN BY HR AND SECURITY PROFESSIONALS.
CLICK HERE FOR MORE INFORMATION ON THE 2008 BUYERS GUIDE

The Face of a Liar?
When conducting job interviews, it's easy to conclude that nervousness on the candidate's part is a sign that he or she is lying, Maltin says. But "mainstream researchers will tell you there's no one form of nervous conduct that exists across all situations that betrays dishonesty," he says. Statistics show that people are not as good at detecting duplicity as they secretly believe they are, Maltin notes. Studies, in fact, indicate that "the higher the confidence, the greater the error," he says. "The inclination is to think you've got somebody in a lie when you've really got somebody in something else. You have to spend some time in finding out what that something else is," he says, and whether it even relates to the job question at hand. Don't expect a sudden, dramatic revelation, he says. "You're not going to get a 'Perry Mason moment' in an interview."
For More Information Go To: http://www.shrm.org/ema/sm/articles/2007/1107overman_face.asp
For More Information Go To: http://www.shrm.org/hrmagazine/articles/0907/0907cadrain.asp
2nd Special Promotion Campaign for Release of Comprehensive Guide For Selecting a Background Screening Firm

On Tuesday we announced the second release of our very popular Comprehensive Guide For Selecting a Background Screening Firm along with three exceptional marketing opportunities for you to promote your firm to more than 5,000 Human Resource Managers. This is an exclusive offer available only to 12 firms so that you will maximize your exposure. We are very happy that seven of the slots have already been sold. This is a great opportunity to 'jump start' your advertising in 2008.

Don't miss out on this unique chance to get your information in the hands of thousands Human Resource Managers.

To Learn More Go To http://www.workplaceviolence911.com/docs/vgemail12-07.htm or
Sign Up Today by contacting Barry Nixon at wbnixon@aol.com or call 949-770-5264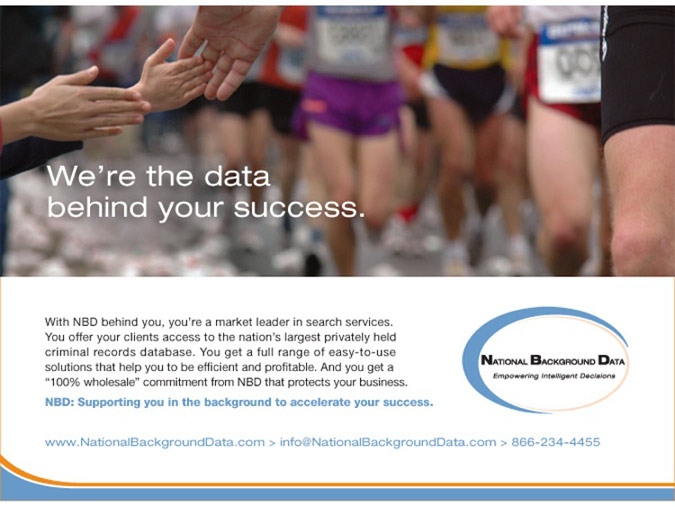 JOB BOARD DEDICATED TO THE BACKGROUND SCREENING INDUSTRY
| | |
| --- | --- |
| | Find resumes of people with industry experience and industry employers seeking industry experience. |
Employer/Recruiter Testimonials -
"This is a super concept. Thanks for helping the industry."
- RK Looking for candidates with industry experience!

Visit backgroundscreeningjobs.com today!
Are You Interested in Reaching Over 691,000 Human Resource Recruiters
Thru the Largest Recruiter Information Portal on the Web?
Onrec.com's Online Recruitment Magazine has become the #1ranked online recruitment information portal on the Internet.
If you are interested in finding out how we can increase the traffic to your web site and your sales visit us at http://www.onrec.com or call Tim Hartrich at 630-985-3006 today.
All Preemployment Directory.com members will get a 10% Discount on Enhanced Vendor Profiles. Call Tim Hartrich at 630-985-3006 and mention code: PD.COMWBN
UPCOMING CONFERENCES & EVENTS
2008 Events (Click Here to View full list of 2008 Events)