Federal Lawmakers, Enforcers Set Sights on Background Screening
Employment screening and hiring practices, including pre-hire testing and background screening of applicants' credit reports and criminal histories have come under increased scrutiny from the media, state legislatures, the U.S. Equal Employment Opportunity Commission (EEOC) and the U.S. Congress. Recent EEOC hearings and the agency's first lawsuit arising from screening practices have provided momentum to the federal government's move to restrict background screening of applicants' credit and criminal histories. Acting EEOC Chairman Stuart Ishimaru has been a vocal critic of employee background checks, calling for the agency to issue guidelines within the next 12 to 18 months on how to carry out background checks in a nondiscriminatory manner. Employers can expect the new guidelines to require empirical evidence for the "business necessity" defense in discrimination cases that arise from screening and hiring practices. Current federal law requires employers to have written permission from applicants to check their credit history, but legislation to further restrict employee credit checks has been introduced that would amend the Fair Credit Reporting Act (FCRA) to prohibit the use of consumer credit checks against employees "for the purposes of making adverse employment decisions."
To Read The Full Article Go To: http://www.shrm.org/LegalIssues/FederalResources/Pages/BackgroundScreening.aspx
Accenture Sued for Discrimination Over Criminal Background Checks
In April 2010, Roberto J. Arroyo filed a class action suit under Title VII of the Civil Rights Act of 1964 (Title VII) against Accenture, a national management consulting firm, alleging that Latino and African American individuals were denied employment or terminated based on their actual or presumed criminal backgrounds. In his complaint, Arroyo asserts his employer rejected job applicants and terminated employees with criminal records, even where the individuals' criminal histories had no bearing on their fitness or ability to perform the jobs. Arroyo worked for his employer for 17 months before being terminated based on a prior conviction of vehicular manslaughter in 1997.
To Read The Full Article Go To: http://www.mondaq.com/unitedstates/article.asp?articleid=98546&email_access=on
xxxxxxxxxxxxxxxxxx
Tackling the Tenant Blacklist With New Legislation
IF you have ever been in housing court for an eviction proceeding - whether you withheld rent because of the hole in your ceiling or because of the ticket you bought to Maui - your name may be on a list that screening companies sell to landlords to help them spot potentially troublesome tenants. Even if you won the case.  The list of those named in eviction filings has remained, by and large, relegated to the murky status of urban legend. But in February the City Council passed legislation, introduced by Councilman Daniel R. Garodnick, called the Tenant Fair Chance Act. It requires landlords, property managers and brokers to disclose which screening company, if any, they plan to use for these background checks. Starting this summer, tenants will have the chance to order their files from the firms in question, and correct any inaccuracies.
To Read The Full Article Go To: http://www.nytimes.com/2010/04/11/realestate/11posting.html
Applicant Insight Named Top Workplace 2010 by St. Petersburg Times
Applicant Insight, Inc. has been named as a 2010 Best Places to Work by the St. Petersburg Times and Workplace Dynamics. The purpose of evaluating the "Best Places to Work" is to distinguish companies that possess an outstanding culture and promote positive a working environment. The results of the survey were based solely on employee satisfaction. Applicant Insight employees took an online, multiple choice questionnaire that surveyed their level of satisfaction with their jobs, their confidence in the future of the company, trust in co-workers, manager effectiveness, compensation & benefits and whether they felt valued by the company. "Applicant Insight possesses strong corporate values and some unique workplace philosophies", says Bon Idziak, CEO. "We have many programs in place to constantly keep our workplace fun and engaging despite the serious job we do. The culture here is one of family and I'm delighted that our employees have passion for their jobs and believe in this company and its leadership."
To Read The Full Article or For More Contact Dawn Standerwick at (800) 771.7703 x 2095
or visit their web site www.ainsight.com
Employment Screening Resources Announces Free Employer Background Check Tools
Employment Screening Resources (ESR), a leading national employment screening firm recently announced free tools available on it Resources Center to help employers hire safe, honest and qualified applicants. The Resources Center provides employers with "All Things Background Checks."  Employers can find among other tools:
The features are part of a commitment to provide a centralized location for employers to keep current on the critical task of hiring a workforce that is safe, qualified and honest. 
For More Information Contact Jared Callahan for additional information at 415-898-0044 or by email jcallahan@ESRcheck.com.
ANNOUNCEMENTS (continued)
HireRight Receives Two MarketTools CustomerSat Achievement in Customer Excellence (ACE) Awards
HireRight, announced that the company has won two 2009 MarketTools CustomerSat Achievement in Customer Excellence (ACE) Awards - one in Overall Satisfaction in Customer Service, and the second in Satisfaction in Speed of Service. This is the third year in a row that HireRight has been recognized with the prestigious MarketTools CustomerSat ACE award. "We are honored to again be recognized with the MarketTools CustomerSat ACE Award. The ACE Award is a testament to our commitment in delivering the best customer experience possible," said Mike Petrullo, president and CEO of HireRight. "At HireRight, our objective is customer success and we depend on customer feedback as a key input for continuous improvement and innovation."
For More Information Go To www.HireRight.com Innovative Enterprises Announces the SafeGuard™ Volunteer Screening Program
Innovative Enterprises Announces the SafeGuard™ Volunteer Screening Program
Innovative Enterprises, Inc., a strategic partner to the background screening industry and expert provider of court research information products, smart data solutions and ancillary services, announced the official launch of the SafeGuard™ volunteer screening program as an integrated solution in the Innovative Data Solutions™ suite of services. The SafeGuard™ Volunteer Screening Program is designed for use by background screening professionals providing services to qualified volunteer and non-profit organizations.  Using SafeGuard™, screeners are able to simultaneously search billions of public records to discover and identify volunteers' known aliases, past addresses and movement patterns, as well as hundreds of millions of criminal, arrest and sex offender records through the National Criminal Information Scan™. For an even deeper examination, an enhanced option, SafeGuard-Pro™, will automatically search all discovered aliases and maiden names through the National Criminal Information Scan™, consolidating what would normally require several disparate screening steps into a single search.

For more information, please call 1-888-777-9435, email solutions@knowthefacts.com , or visit us online at http://www.knowthefacts.com .
SJV & Associates Announces XML Integration with System Integrator Epic Concepts
SJV & Associates, the only nationwide wholesale research firm to maintain an ISO Certified Quality Management System, announced today the completion of an XML-based integration with leading technology solutions provider Epic Concepts. Now users of Epic Concepts' technology have access to services with superior quality assurance from SJV & Associates, in the areas of county level criminal, civil, and federal research. A system integrator, Epic Concepts has first hand experience processing reports for end users for nearly two decades. Their mission is to lower the risk of liability in the hiring process and workplace by providing reliable background check information via automated channels, so users can process reports in a thorough, timely, and personable manner. "Our goals mirror that of Epic Concepts, in that we provide clients with the highest level of quality assurance, while reducing their overall nationwide turnaround times", said Scott Vanek, President of SJV & Associates. "At the same time, we're providing our services at a cost that remains among the most competitive in the industry." "We sought an integration with SJV & Associates due to their long standing efforts within NAPBS, and their commitment to the highest standards of quality in the areas of research and reporting." said Gary DeWitt, President of Epic Concepts. "We are very excited about our customers having direct access to the only wholesale research firm that maintains a sophisticated certification for their entire quality management system, in ISO 9001:2008."
For more information please visit www.sjvassoc.com, or call (770) 917-0979 or please visit www.epicconcepts.net, or call (800) 870-4163.
Tracers Launches New One-Click Social Network Profile Search
Tracers Information Specialists, Inc. announces the launch of its newest, cutting edge information tool, the Social Network Profile Search. The new search, which was launched March 1st, traces and identifies the actual owner or user of a specific email address, identifies other email relationships, web postings, pictures, personal details, friends, family and more. The search, which is run by inputting an email address into Tracers' simple user interface, allows qualified users to search over 50 different social networks and World Wide Web sources with one search. The Social Network Profile Search was developed by Tracers' Chief Operating Officer, Terry Kilburn, in response to growing demand for a simple solution to problems that arise from an increasingly mobile society. Tracers' E-People Search, which traces and identifies the actual owners or users of a specific email addresses, was a giant first step in closing in on child predators who use the internet as a hunting ground. Within weeks of the E-People Search's launch last summer, thousands of child predators were positively identified and located, saving law enforcement agencies across the country months of work. "The Social Network Profile Report was the next logical step," reports Terry Kilburn. "It identifies information available on the Web associated to the input email address, locates other email addresses associated with that individual and then identifies information available on the Web about those email address and puts the whole thing together for you in an easy-to-read format."
To Read The Full Article Go To: www.Tracersinfo.com
Welcome to the Legal Challenge Question!
As the background screening industry continues to get more competitive the firms that will ultimately succeed will be those that create competitive advantage through their people by offering continuous learning opportunities to heightened their knowledge and capabilities. We believe that having employees that are very knowledgeable about the legal landscape of background screening is essential to continued success.
We are grateful to Pam Devata, Seyfarth Shaw LLP for providing the expertise for this valuable endeavor. For information regarding the answers to the Legal Challenge Questions, please contact Pamela Devata at Seyfarth Shaw LLP at pdevata@seyfarth.com or 312-460-5000 or visit www.seyfarth.com.
Please choose your answer by clicking on it:
DHS Unveils Initiatives to Enhance E-Verify
On March 17, Department of Homeland Security (DHS) Secretary Janet Napolitano joined U.S. Citizenship and Immigration Services (USCIS) Director Alejandro Mayorkas to announce a trio of initiatives to strengthen the efficiency and accuracy of the E-Verify system. These initiatives include a new agreement with the Department of Justice that will streamline the adjudication process in cases of E-Verify misuse and discrimination; an informational telephone hotline for employees to provide a more timely, effective and seamless customer experience for workers seeking E-Verify information; and new training videos focusing on E-Verify procedures and policies, employee rights and employer responsibilities in English and Spanish.
For More Information Click Here
Jury Finds Housing Authority Negligent in Elderly Woman's Murder after Tenant Background Check Misses Neighbor's Criminal Past
In a story that shows the importance of using overlapping tools to do criminal background checks, a jury recently ruled that negligence by the Housing Authority in a North Carolina city led to an elderly woman's death at the hands of her crack cocaine addicted neighbor in 2007. A story on CharlotteObserver.com revealed that attorneys sued the agency on behalf of the 63-year-old woman's estate after she was strangled in her apartment at a public housing complex for the elderly and disabled. Her 46-year-old neighbor – who reportedly had a history of violence, drugs, and mental illness – was later convicted of her killing. The jury agreed, and CharlotteObserver.com quoted the foreman as saying that the just felt like the elderly woman's murder could have been prevented with better background checks.
To Read The Full Article Click Here
New Oregon Law Prohibits Credit Checks April 2010
On March 29, 2010, Oregon Governor Ted Kulongoski signed into law Senate Bill 1045, making it an unlawful employment practice for most Oregon employers to use credit history in making hiring decisions or any decisions affecting current employees. The law becomes effective July 1, 2010, and gives Oregon employees the right to file an administrative complaint or a private lawsuit for alleged violations. Employees who prevail in court may recover lost wages and attorneys' fees. There are a few exceptions to the new Oregon prohibition. Specifically, federally insured banks and credit unions, businesses required by law to consider employee credit history, and police and other public employers hiring for law enforcement and airport security. In addition, the law includes an exception for employers conducting credit checks for "substantially job-related reasons," so long as those reasons are disclosed to the employee in writing.
To Read The Full Article Go To: http://www.mondaq.com/unitedstates/article.asp?articleid=97690&email_access=on
Oklahoma Legislation Would Exempt Government Employees Birth Dates from Open Records
At least $65 million has been made in the past five years from the sale of millions of motor vehicle records. Birth dates and personal information flow freely on a daily basis to insurance companies, employment screening services, government agencies, attorneys, individuals and more. While the state earns money selling records that include birth dates, lawmakers and some labor groups are working to shut off access to birth dates of public employees to the public, The Oklahoman and others working on the public's behalf. Two Oklahoma senators, Sen. Debbe Leftwich, D-Oklahoma City, and Rep. Randy Terrill, R-Moore, have introduced legislation that would exempt government employees' birth dates from the state's Open Records Act. Leftwich, Terrill and supporters of the bill claim releasing birth dates could endanger the safety of employees and lead to identity theft. They have provided no evidence of such harm being done in the past as a result of birth dates being public.
To Read The Full Article Go To: http://newsok.com/state-brings-in-millions-by-selling-personal-data/article/3451253#ixzz0klFM5txa
SHRM Survey Indicates More Optimism About Q2 Hiring
According to a SHRM Survey of 400 Human resources professionals they are more optimistic about hiring in the second quarter than they were a year ago. The study found 24% of human resources managers expect their companies to hire in the second quarter of 2010. That compares with 18% who said the same a year ago. Small organizations planned the most hiring in the second quarter with 32% reporting hiring plans. Twenty-one percent of large companies -- those with more than 500 employees -- planned to hire in the second quarter.
Source: Staffingindustry.com, Click Here To Read
Monster Index: Online Hiring Highest Since December 2008
Online recruitment activity rose to its highest levels since December 2008, according to the latest Monster Employment Index. The Index rose two points led by growth in marketing, PR and media, while Northern Ireland, London and Scotland witnessed the best annual improvement of all the regions. Julian Acquari, managing director at Monster UK and Ireland, says: "The March Index findings show that UK online recruitment activity continues to trend higher, with the annual growth rate hitting 15%. "We are seeing encouraging signs in online hiring trends for hard-hit sectors like marketing, while arts and healthcare have seen improvements both on the month and the year. Overall, however, the outlook for the UK economy remains cautious, with unemployment and job creation trends still tenuous."
Source: http://www.recruiter.co.uk/1005084.article?cmpid=REC01&cmptype=newsletter

Find out how to turn our release of the Guide into a great marketing opportunity for your firm.
Background screening firms Click Here
Providers to the background screening industry Click Here
STOP STRUGGLING WITH WRITING AND PUBLISHING YOUR NEWSLETTER:
We can help you have a high quality e-newsletter to help nurture your relationship with your clients and attract new clients. Our customized newsletter service will take over your newsletter task or create a new one for you. We can manage the creation of your newsletter for you.
We are constantly researching information to use for The Background Buzz and you can put our research to use for you. Using the information rich content from The Background Buzz (minus the ads and competitors information) we will create a custom newsletter for you.
Use your staff's time to do more valuable work and save all the hassle of researching or writing articles, formatting and managing all the other ezine tasks with our customized ezine process.
Contact Barry Nixon at 949-770-5264 or at wbnixon@aol.com for more information.
One Site! Many Suppliers!

Looking for the Top Suppliers in the Industry? Need to find a new Supplier?
Visit PreemploymentDirectory.com's VENDOR SHOWCASE which features suppliers to the Background Screening Industry (go to www.PreemploymentDirectory.com, click on 'Click Here' and then scroll down to Vendor Showcase for Background Screening Industry Suppliers)
Platinum Member Directory of Suppliers Now Available
Click Here to Download Your Copy
PRECISION New Digital Fingerprinting System Creates More Detailed Print Than An Ink Pad
No muss, no fuss, no more ink or paper - digitally scanned fingerprinting has come to Florida Department of Law Enforcement laboratories across the state. With 3,000 people arrested daily in Florida and more than 129,000 fingerprints from unsolved cases in all 67 counties to compare them to, matching a new suspect to an old crime is a lot easier with the new Biometric ID fingerprint identification system, said Special Agent in Charge Dominick Pape of the Jacksonville FDLE office. "Once that print hits, it's going to do a reverse search for us that can come back and say, 'There's a hit on that,' " Pape said. "That is what is critical about this system - the time for solving crime is going to drop dramatically." The system only works among Florida law enforcement agencies interconnected with the FDLE. Other states could come online soon, Pape said.
To Read The Full Article Go To: http://jacksonville.com/news/florida/2010-03-09/story/digital_system_helps_florida_officers_match_prints_faster
Workplace shooter: Shotgun malfunction ends attack by disgruntled worker, records show
The employee who shot up a state office in Portage on Friday, March 26, 2010 remained unrepentant while talking with officers after his arrest. "I'm not apologizing for what the hell I did," Edgar C. Tillery said to officers during his interview. The shooting happened shortly after 2:30 p.m. Friday at the Indiana Department of Workforce Development office, located in Central Plaza on Central Avenue. Court documents state a manager from Indianapolis met with the local office supervisor and Tillery for an unfavorable employee review. A 90-day improvement plan was put into place because of complaints about Tillery from co-workers and the public, the manager told police. When Tillery allegedly told the manager that he wouldn't change the way he does things, she suggested he consider resigning. He replied, "I have an answer to that in my car," court documents state.
To Read The Full Article Go To: http://www.post-trib.com/news/porter/2090858,new-ptg-shoot-0309.article
Suspect Kills Self In Ohio State Shooting, Police Say
A man apparently angry over a poor performance evaluation entered an Ohio State University maintenance building early Tuesday and opened fire, killing a manager before turning the gun on himself, police said. Larry Wallington, 48, a building services manager at the OSU Maintenance Building, was pronounced dead at the scene of the 3:30 a.m. ET shooting, Ohio State University Police Chief Paul Denton said. Wallington was a 10-year university employee, he said. Police believe Brown -- a probational employee since October who had received a poor performance review -- entered the building dressed in dark clothing carrying two handguns and began firing into an office suite. Ohio State's Web site said the building where the shooting occurred was secured, and some traffic restrictions remained in place.
To Read The Full Article Go To: http://www.cnn.com/2010/CRIME/03/09/ohio.state.shooting/index.html
Rudd information chief to oversee data security
THE Rudd government has appointed Commonwealth Ombudsman John McMillan as the inaugural Information Commissioner - despite a Senate inquiry into the role, functions and powers of the proposed Office of the Information Commissioner not being due to report its findings until March 16. Professor McMillan will head the new OIC, which will incorporate the well-established Office of the federal Privacy Commissioner as well as a new Freedom of Information Commissioner. The three agencies will between them oversee a soon-to-be revamped Privacy Act and the new FOI laws, shaped to deal with the challenges of information management, security and access in the digital age."The combination of privacy and FOI in a new office headed by the Information Commissioner, supported by the Privacy and FOI Commissioners, will transform information management in Australian government," Professor McMillan said. "This package is the most significant reform of administrative law in over 20 years. "There will be an irreversible change in government culture. The ground rules for information disclosure and publication are being rewritten."
For More Information Go To: http://www.theaustralian.com.au/australian-it/rudd-information-chief-to-oversee-data-security/story-e6frgakx-1225834771466
Global Data Flow Complicates Privacy Regulations
Last month, Canada's privacy commissioner, Jennifer Stoddart, gave an address titled "The Future of Privacy Regulation" at the 11th annual Privacy and Security Conference in Victoria.Describing herself as the "village elder" in the privacy community, her speech detailed many of the changes that have occurred in cyberspace over the last decade. The advent of Facebook, Twitter, Flickr, YouTube, Google Street View, and iPods all occurred during the last seven years of her tenure. She also identified "real-time globalization" and "instantaneous worldwide flow of data" as changing the terrain of privacy regulation. These developments have resulted in significant challenges for administering the regulations that protect the privacy of Canadians' personal information. "In light of these colossal changes over the past decade alone, it would be foolish to try to predict what the next decade will hold," she said. "But what we can say for certain is that the regulatory framework we have in place now for the protection of privacy and personal information is being sorely tested. "We have bent and stretched it in many different ways," she added. "And if we don't want it to snap, we need to figure out how to fortify it for the decade ahead." Stoddart recognized that the Privacy Act, which governs the federal public sector, and the Personal Information and Electronic Documents Act, which governs the private sector, need to be modernized so we are properly equipped to meet future changes. Canada is also seeking to work more closely with other countries to create common rules and standards and to ensure uniform enforcement.
To Read The Full Article Go To: http://www.lfpress.com/money/columnists/david_canton/2010/03/15/13230996.html
Court of Appeal Decision on Privacy Process Likely to Have Significant Impact on Office of Information and Privacy Commissioner
The Alberta Information and Privacy Commissioner, Frank Work, issued a news release in response to the Alberta Court of Appeal's decision in Alberta Teachers' Association v. Alberta (Information and Privacy Commissioner) Mr. Work said, "This decision may have dire implications for every tribunal in this province which has stipulated timelines. There should be a lot of concern on that front." The Alberta Court of Queen's Bench held that the time rules in section 50(5) PIPA were mandatory and that the consequence of departure from them was a "loss of jurisdiction" to inquire. Frank Work, the IPC, indicated that, "As a result of this decision, likely hundreds of Albertans will lose the privacy remedies they thought they received in response to their complaints under the Personal Information Protection Act. Furthermore, now that the IPC is required to give reasons for every time extension in the inquiry process, and the court can review those reasons in every case, "I anticipate a tidal wave of judicial review applications based on this order. This has implications for the Courts themselves." It seems patently unfair that complainants will not have their complaints adjudicated for reasons over which they have no control. If the Office of the IPC is not able to comply with the court's requirements, the PIPA should either be amended or the government should provide the IPC with sufficient resources to comply with the court's ruling. Otherwise, many Albertans will not effectively have any privacy remedies.
Case considered: Alberta Teachers' Association v. Alberta (Information and Privacy Commissioner), 2010 ABCA 26
To Read The Full Article Go To: http://ablawg.ca/2010/02/22/court-of-appeal-decision-on-privacy-process-likely-to-have-significant-impact-on-office-of-information-and-privacy-commissioner/
Canadian jobs market set for modest recovery
Canada's jobs market will experience a modest recovery in 2010, according to a report from Royal Bank of Canada (RBC). The report predicts that while GDP growth will be 3.1%, a stabilising automotive sector will support a gradual improvement in the labour market, with unemployment rates predicted to average 8.4% in 2010 before falling to 7.7% in 2011.
For More Information Go To: http://www.recruiter.co.uk/1004664.article?cmpid=REC04&cmptype=newsletter
Foreign Expat Workers Heading Home in Dramatic Numbers
2009 survey by financial firm HSBC revealed that 23 % of expats in the United States and 44 % in the United Kingdom were considering going home because of the global economy. Although they originate from several countries, these expats from the U.S. and U.K. cited limited career prospects as the top reason for returning home. In the U.S., the story is particularly startling, with expats heading home having reached historic proportions. "For the first time in American history, expats are leaving," says Vivek Wadhwa, senior research associate with the Labor and Worklife Program at Harvard Law School. "For the last decade or so, there's been a massive outflux of talent, particularly to India and China. These are typically skilled professionals in the prime of their careers." Wadhwa says between 50,000 and 75,000 Indian and Chinese professionals went back home in the last 20 years. Those numbers will soon more than double. "There will be another 100,000 to India and 100,000 to China in the next five years," he says. "These people are driving innovations in their home countries that will become competitors to America."A shortage of green cards is a major cause for Indians and Chinese, as well as Brazilians and Russians, to return home. "We have a 10-year backlog for green cards," Wadhwa says. "There are more than one million skilled immigrants—about 35 percent Indian and 25 percent Chinese—who are waiting. They came in on H-1B visas, and they are stuck in the same job unless they can get a green card."
To Read The Full Article Go To: http://www.workforce.com/archive/feature/27/05/75/index.php
Privacy Advisor Calls For 'Privacy By Design' Laws
Data protection laws should change to force people creating new technologies to design privacy features into them, the EU's data protection advisor has said. European Data Protection Supervisor (EDPS) Peter Hustinx has told the European Commission that the law should change, and be applied to three areas of technology development as a priority. These are social media, RFID and targeted advertising. "To significantly minimise the risks and to secure users' willingness to rely on ICTs [information and communication technologies], it is crucial to integrate, at practical level, data protection and privacy from the very inception of new ICTs," said Hustinx. "This need for a 'Privacy by Design' approach should be reflected in the EU data protection legal framework at different levels of laws and policy making." "Privacy by Design needs to be explicitly included as a general binding principle into the existing data protection legal framework," said the EDPS statement. "This would compel its implementation by data controllers and ICT designers and manufacturers while offering more legitimacy to enforcement authorities to require its effective application in practice."
To Read The Full Article Go To: http://www.out-law.com/page-10851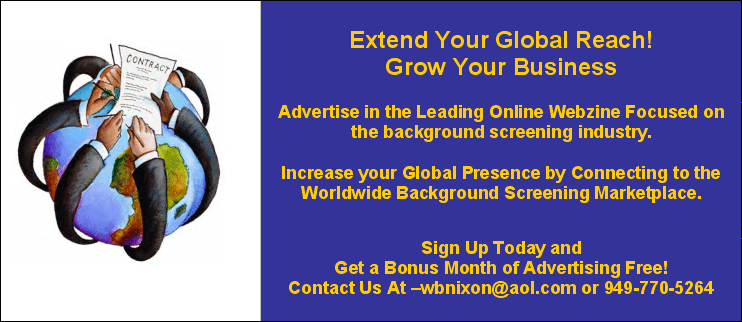 French Data Protection Authority Unveils 2010 Inspections Report
On March 17, 2010, the French Data Protection Authority (the "CNIL") published a report concerning on-site inspections and outlined its objectives for the coming year. In the report, which was adopted on February 18, 2010, the CNIL indicated that it intends to conduct at least 300 on-site inspections throughout France in 2010, with a special focus on the following issues:
ensuring compliance with CNIL decisions, in particular the CNIL's standards for simplified notifications;
verifying that data controllers comply with the technical recommendations defined in their registration forms; and
assessing the effectiveness of data protection officers within organizations.
In 2009 the CNIL conducted 270 on-site inspections, representing a 27% increase over 2008. According to the CNIL, this increase in inspections and more effective enforcement is a result of a strengthening of the CNIL's powers in 2004. Of the 270 inspections, 22% led to warnings or sanctions and 85% of the inspections targeted private sector entities. The CNIL also noted that 92% of the organizations it inspected had not appointed a data protection officer.
More information about the CNIL's agenda for 2010 may be found (in French) on the CNIL's website.
To Read The Full Article Go To: http://www.huntonprivacyblog.com/2010/03/articles/european-union-1/french-data-protection-authority-unveils-2010-inspections-report/
Business Climate On The Up In March 2010
The latest Business Climate Index published by the ifo Institute for Economic Research at the University of Munich reveals that business climate for industry and trade in Germany has strongly improved in March 2010. The 7,000 companies surveyed by ifo on a regular basis have assessed especially their current business situation as significantly more favourable. In addition, their business expectations regarding the coming six months are more confident than they were in February. The brightening of the business climate is evident in all surveyed economic sectors.
To read the full Business Climate report for March in German language please click here
Data Protection Law Coming To Ghana
Communications Minister Haruna Iddrisu has announced the government's decision to pass into law the Data Protection Bill by the end of this year. He noted that this would give security to all personal data including those related to mobile telephony.
For More Information Go To: http://news.myjoyonline.com/news/201003/43522.asp
Privacy Concerns Stall National Security Database
NEW DELHI: Home ministry on Wednesday could not get the Cabinet Committee on Security's (CCS) nod to set up its ambitious NATGRID -- National Intelligence Grid. The proposed NATGRID is envisioned to be a world-class integrated national security database that will facilitate quick access to information on an individual. Questions over safeguards for individual's privacy forced it to hold the proposal for further discussion. Though the proposal will finally get CCS approval, it will happen only after the ministry comes out with detailed information about the inbuilt safety mechanism, said sources.
For More Information Go To: http://timesofindia.indiatimes.com/articleshow/msid-5557716,prtpage-1.cms
Using Psychometric Assessments As An Applicant Screening Tool
Psychometric assessments are tests, exercises or questionnaires, designed by psychologists to measure cognition, behavioural and personality constructs of an individual. These tests further establish abilities, values, motivations and their interests or preferences. The results of such assessments offer such valuable information that cannot be obtained through an interview or from an applicants CV. And, although, like any other screening tool, the information cannot be used in isolation, it can provide some very critical decision making guidelines. Such assessments ensure that the candidate is fully suited not only to the job, but also to the working environment and the organizational culture. There are a number of assessment tools available, measuring many dimensions of an applicant.
To Learn More Contact Kirsten Halcrow, Managing Director, Employers' Mutual Protection Service (EMPS) at Tel: 011 678-0807 or email her at kirstenh@emps.co.za, http://www.emps.co.za
Confidence Rises As Finance Leaders Look To Hire Again
There are positive signs the UK job market is set to improve this year, according to the latest 'Robert Half CFO Confidence Index'. Nearly half (47%) of chief financial officers (CFOs) and finance directors said they felt more or slightly more confident at the economic prospects facing their companies in the next six months. This is a significant change from this time last year, when 84% of finance leaders were pessimistic about their companies' prospects. In the bi-annual index by Robert Half, the specialist recruitment firm, nearly one in five (17%) of the UK's CFOs said their companies would be looking to hire permanent accounting and finance staff over the next six months. This is a dramatic improvement from the 1% of CFOs who had plans to add accounting and finance staff this time last year.
To Read The Full Article Go To: http://www.onrec.com/news/confidence_rises_as_finance_leaders_look
The International Screener Spotlight
We are adding 'The International Screener Spotlight' column. In this column we will feature one International Screening firms' owner or executive. The column will focuse on helping clients and potential clients get to know the interviewee on a more personal level, beyond just your products and services, because ultimately people buy from people they know and can relate too. This is a value added service for our Platinum Members. Click here for more information about Platinum Membership.

The program is also available to other international screening firms that are not members of our Platinum Club.

To learn how you can participate in The International Screener Spotlight Column program please click here for more information.
JOB BOARD DEDICATED TO THE BACKGROUND SCREENING INDUSTRY
Background Screening Jobs

Visit the Job Board for the Employment and Tenant Screening Industry. Here you will find resumes of people with industry experience and employers seeking applicants with experience in Employment and Tenant Screening and related businesses.
For More Information Go To: http://www.backgroundscreeningjobs.com/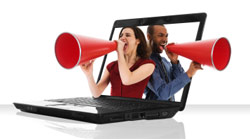 PreemploymentDirectory.com's 2010 Marketing Portfolios for:
We Specialize in Promoting the Products and Services of businesses in the Background Screening Industry.
Click on the specific Marketing Portfolio above that fits your business.
Trends in HR Marketing: HR Buyers' Behavior — What to Expect in 2010

HR buyers plan to increase their budgets by 25 percent in 2010 for corporate social networking tools, employee wellness programs, management and leadership development initiatives, performance management systems, and other training and development programs. This positive forecast is now available in HRmarketer.com's fourth annual HR buyer survey - part of our ongoing "Trends in HR Marketing" report series.

Download at http://www.hrmarketer.com/content/?p=183
ADVERTISERS IN THIS EDITION

UPCOMING CONFERENCES & EVENTS
2010 Events (Click Here to View full list of 2010 Events) – Updated Monthly
SHRM State Conferences, visit http://www.shrm.org/Conferences/StateAffilliateConferences/Pages/default.aspx
Drug and Alcohol Testing Industry Association (DATIA), 2010 Training Course Schedule, visit
http://datia.org
CUPA-HR Conferences: http://www.cupahr.org/newsroom/news_template.asp?id=5445
World Federation for Personnel Management, Events, http://www.wfpma.com/events/byregion.asp