BACKGROUND SCREENING NEWS
LIARS INDEX® RISES YET AGAIN
For the first half of 2011, more than one in five of education claims on resumes were found to bemisrepresented. Coming in at 21.05%, the current rate was exceeded only on three other occasionsout of the 32 calculations since 1995. And the two-year rolling average rate has reached an all-timerecord, 19.00%, the highest rate in the ten years since the prior record of 18.50% in 2001.

Reprinted with permission of Jude M. Werra & Associates
To read more click here
SHRM 2011 Annual National Conference Report
By Bruce Berg, Berg Consulting Group
With more than 650 exhibiting companies, the SHRM eXpo is the largest trade show dedicated to human resource management products and services and is always a centerpiece of the SHRM Annual Conference. There were 40 exhibitors related to background screening and 30 of those had their total concentration in background screens. Participating background screening firms ranged in size from $4M in sales to hundreds of millions of dollars, The consensus was they were extremely pleased with the quantity and the quality of traffic to their booths. The paid attendance was 13,800 plus 4500 exhibitor personnel and others for a total of 18,300. This compares to 2010 numbers of 16,400. Las Vegas still has its drawing power.

To read more click here
Social Checks" Come of Age: What Does It Mean for Employers?
In June the Federal Trade Commission (FTC) published a letter closing its investigation into whether an "Internet and social media background screening service used by employers in pre-employment background screening" complied with the Fair Credit Reporting Act (FCRA). At first blush, the letter appears to be a non-event. However, the FTC's letter does contain the following important conclusion: the "social check" service known as Social Intelligence, "is a consumer reporting agency because it assembles or evaluates consumer report information that is furnished to third parties that use such information as a factor in establishing a consumer's eligibility for employment." In other word, employers that rely on a social check service, like Social Intelligence, to search social media for information about job candidates must comply with the FCRA.This conclusion likely will have an impact on a substantial number of employers. According to a recent study by the Society of Human Resources Management (SHRM), more than 50% of employers are relying on social media for recruitment purposes, up from 34% in 2008, and another 20% plan to use social media for recruiting in the future.
When the FCRA does apply, employers will need to take the following steps vis-à-vis any applicant who is the subject of a social check.
To read more click here
More Charges Get Erased
More North Carolinians have been securing expungements of their criminal records.



Source: N.C. Administrative Office of the Courts
California Criminal Database Poorly Maintained
The criminal records system California relies on to stop child abusers from working at schools and violent felons from buying guns is so poorly maintained that it routinely fails to alert officials to a subject's full criminal history. The computerized log exists to provide an instant snapshot of a criminal past, informing police, regulators and potential employers of offenses such as murder, rape and drug dealing in a person's background. But nearly half of the arrest records in the database don't say whether the person in question was convicted. Information from millions of records buried at courts and law enforcement agencies has never been entered in the system. So a small army of state employees must spend precious time - and millions of dollars each year - chasing paper records to fill in the gaps.

California has a shoddy system for collecting case results from 58 county courts and hundreds of local prosecutors and police agencies, said Travis LeBlanc, a special assistant attorney general who oversees technology operations in the state Department of Justice. The final outcome -- guilty, not guilty, case dismissed - is missing for about 7.7 million of the 16.4 million arrest records entered into state computers over the last decade, according to LeBlanc. More than 3 million of those are felony arrests.

To read more click here
BACKGROUND SCREENING NEWS (continued)
Kentucky To Implement Tougher Criminal Background Checks For Caregivers
Prospective caregivers for some of Kentucky's most vulnerable citizens may soon be subject to extensive criminal record searches, thanks to a $3 million grant to establish a comprehensive statewide system for thorough background checks."The Commonwealth of Kentucky is very pleased to participate in this critical initiative that is designed to help long-term care facilities and providers avoid hiring individuals with certain criminal histories by conducting federal and state level background checks on prospective job applicants," said Gov. Steve Beshear. "This falls directly in line with our ongoing work to address elder abuse and improve patient care in long-term care facilities."Currently, state law requires long-term care facilities to conduct only name-based background checks for their prospective employees. This grant, however, will help the Cabinet for Health and Family Services (CHFS) purchase equipment to conduct digital fingerprint background checks, which will ultimately enhance patient safety.
Kentucky is home to 590 long-term care facilities, 101 assisted living facilities, and roughly 600 other providers who employ direct patient access workers.
To read more click here
White Paper Examines Accuracy of Background Check Mobile Phone Apps and Instant Background Check Web Sites
By Kerstin Bagus and Les Rosen
Users of mobile phone apps and Web sites offering "instant" background checks on anyone at any time with little effort or cost should be aware that while these services are fast, cheap, and easy to use, they may not provide entirely accurate information. In this informative discussion for consumers and employers, Rosen and Bagus examine background check mobile phone apps and instant background check Web sites run independently of the Fair Credit Reporting Act (FCRA) and reveal the benefits and pitfalls for both the person being searched and the person or agency initiating the search. These apps and web sites allow users to perform instant background checks on anyone anytime from their mobile phones and computers by searching publicly available records and checking social networking sites such as Facebook, YouTube, MySpace, Twitter and LinkedIn. However, while this kind of information is "viewed as a lead source for further review" by professional investigators or researchers, in the hands of the average person the data "can lead to hasty and dangerous conclusions." The white paper also notes that unsuspecting users of less-than-reputable background check apps or Web sites may not understand that "it's just not that easy to get a complete picture of an individual's background, particularly their criminal history" due to the following considerations:
The white paper also discusses how to select apps from reputable providers that help users navigate results, social networking data, criminal record databases, and special issues for employers, landlords and volunteer agencies.
To read more click here
45 Million People In The U.S. Deliberately Manipulate Their Identities
ID Analytics, Inc ., a leader in consumer risk management, has released results of an ID:A Labs study that found an estimated 45 million people in the U.S. have deliberately manipulated their identities in applications for credit, cell phone service, auto loans or other credit transactions. Looking beyond typos and name changes, this study examined deliberate and improper variations of Social Security numbers (SSNs), names and dates of birth (DOBs).
"This is the first national study of people who are explicitly manipulating identity information," said Dr. Stephen Coggeshall, chief technology officer for ID Analytics. "While there is extensive research on the crime of identity fraud and its victims, there is far less on the actual perpetrators of the crime. Now for the first time, there is a comprehensive view of who identity manipulators are, where they are living and specifically how they are manipulating their personal information."
To read more click here
FCRA amended to require credit score disclosures to adversely affected applicants/employees
Effective July 21, 2011, employers who take adverse action against a prospective or current employee based, in whole or part, on information contained in the prospective or current employee's consumer report will have additional disclosures to make to the affected individual. If an employer makes an adverse decision based, even partially, on the information contained in a consumer report, the employer must provide the affected individual with written or electronic disclosure of the following:
The individual's credit score that was used by the company
A range of credit scores possible under the credit scoring model used
Each of the key factors that adversely affected the individual's credit score under the credit scoring model used, not to exceed a total number of four (if the number of inquiries made with respect to the credit report is a factor, it is not be counted toward the four)
The date the credit score was created
The name of the entity or person that supplied the company with the credit score, or that provided the credit file from which the score was created
These requirements are in addition to the existing notice requirements employers must give to job candidates or employees are imposed under the Dodd-Frank Wall Street Reform and Consumer Protection Act's amendments to the Fair Credit Reporting Act (FCRA).
To read more click here
Welcome to the U.S. Legal Challenge Question!

As the background screening industry continues to get more competitive the firms that will ultimately succeed will be those that create competitive advantage through their people by offering continuous learning opportunities to heightened their knowledge and capabilities. We believe that having employees that are very knowledgeable about the legal landscape of background screening is essential to continued success.
We are grateful to Pam Devata, Seyfarth Shaw LLP for providing the expertise for this valuable endeavor. For information regarding the answers to the Legal Challenge Questions, please contact Pamela Devata at Seyfarth Shaw LLP at pdevata@seyfarth.com or 312-460-5000 or visit www.seyfarth.com.
Please choose your answer by clicking on it:
Background Check Legislation Introduced in U.S. Senate
Legislation that would establish a system of federal background checks for employers and employees of security installation and monitoring companies has been introduced in the U.S. Senate. The bill (S. 1319), dubbed the "Electronic Life Safety and Security Systems Federal Background Check Act of 2011," was introduced late last month by Sen. Chuck Schumer (D-NY). Similar legislation was introduced earlier this year in the House by Rep. Blaine Luetkemeyer (R-Mo).
To read more click here
Connecticut Law Restricting Use Of Credit Reports For Employment Background Checks Signed Into Law
Effective October 1, 2011, employers in Connecticut will face new restrictions on the use of credit reports regarding current or prospective employees as a result of the recent enactment this month of Connecticut Public Act 11-223 . The new Connecticut law generally prohibits employers (defined as businesses with at least one employee) from requiring employees or prospective employees to consent to a request for a credit report that contains information about their credit score, credit account balances, payment history, or savings or checking account balances or account numbers as a condition of employment. The law specifies employers may not require an employee or prospective employee to consent to a request for a credit report unless: (1) such employer is a financial institution, (2) such report is required by law, (3) the employer reasonably believes that the employee has engaged in specific activity that constitutes a violation of the law related to the employee's employment, or (4) such report is substantially related to the employee's current or potential job or the employer has a bona fide purpose for requesting or using information in the credit report that is substantially job-related and is disclosed in writing to the employee or applicant.
The law imposes a $300 civil penalty for violations, but does not provide for a private civil action. Rather, aggrieved individuals must file a complaint with the Connecticut Labor Commissioner's office, which is empowered to investigate and impose penalties.
To read more click here
E-VERFIY AND IMMIGRATION ISSUES
DHS Paves the Way for Greater E-Verify Enforcement at the State Level
The Department of Homeland Security (DHS) announced that it is now permitting employers in the State of South Carolina to disclose information received from E-Verify to the South Carolina Department of Labor as required by the state's 2008 immigration law. The state had suspended all E-Verify investigations after several employers complained that they could not (under the terms of the E-Verify Memorandum of Understanding) disclose or share any information about their E-Verify transactions or operations. Governor Nikki Haley of South Carolina requested that DHS enter into an MOU with the state so that it can enforce its own E-Verify law. According to the Governor's website , she recently received a letter from DHS stating that they have decided to authorize South Carolina E-Verify employers and their E-Verify Employer Agents to disclose E-Verify information directly to the South Carolina Labor, License, and Regulation (LLR) Department when requested for enforcement actions.
This announcement could be an important sign of things to come as states continue to create their own unique versions of immigration enforcement, most of which are centered around the mandatory use of E-Verify. As states across the nation continue to pass E-Verify and immigration bills, access to E-Verify data will become more and more critical to real enforcement - something we haven't seen on the E-Verify front as of yet. A door was just opened today…ever so slightly, and it will be very interesting to see how widely and swiftly the states will march right through it.
To read more click here
E-VERFIY AND IMMIGRATION ISSUES (continued)
The Employer's Immigration Compliance Desk Reference
Author: Gregory H. Siskind
Contributing Author: Jonathan Marks
Co-Published By Society for Human Resource Management (SHRM) and ILW.COM
The Employer's Immigration Compliance Desk Reference will help human resource managers, immigration counsel, and others charged with the task of guiding employers through these turbulent immigration waters. Statutes and regulations are discussed in an easy-to-understand, question-and-answer format with illustrations, checklists, and sample documents included to help you implement or improve your immigration compliance program.
To read more click here
InfoMart Announces New Social Media Services for Employment Screening
InfoMart announces its partnership with Social Intelligence Corp., a new development in pre-employment applicant screening. InfoMart's new Social Media Searches will allow employers to review applicant's publicly available, relevant online content to make confident hiring decisions while avoiding the legal risks of gathering social media information internally.
User-generated content, which can include social networks, blog entries, videos, photos and comments, can give employers valuable insight about their applicants, but accessing this information can be a legal landmine. InfoMart's Social Media Searches provide employers with the tools to generate reports based solely on pre-defined criteria. The solution, powered by Social Intelligence, includes multi-tier, manual verification that the information matches the applicant and the client's criteria and built-in processes that ensure protected information that may be unusable for making an employment decision is not shared with employers.
The Social Media Search is an important addition to InfoMart's suite of screening services, including criminal histories, education and employment verifications, drug screens and credit history checks, further ensuring that InfoMart clients Get the Whole Story about their applicants.
To read more click here
The Talent Board Welcomes HireRight as Sponsor of The Candidate Experience Awards
The Talent Board, a non-profit organization focused on the elevation and promotion of a quality candidate experience, today announced that HireRight is sponsoring the Candidate Experience Awards. The Candidate Experience award competition consists of three survey rounds that are designed to evaluate and recognize organizations that produce outstanding candidate experiences. The Award is designed for North American companies and it is free for all participating companies.
Based on the results of two initial selection rounds, finalists will be interviewed by a panel of judges who will make the determination regarding the winners. All Candidate Experience winners will be celebrated at a banquet ceremony held during the 2011 HR Technology Conference in Las Vegas. "Delivering a great candidate experience is a core objective and point of competitive advantage for many leading employers today, and HireRight is focused on helping organizations meet their candidate experience goals through the background checking, drug testing and employment eligibility stages of the hiring process," said John Reese, Sr. Director of Marketing, HireRight. "We are thrilled to sponsor the Candidate Experience Awards and support their recognition of employers who provide an outstanding candidate experience today."
More information can be accessed at www.thecandidateexperienceawards.org

Mid-Year Hiring Forecast Shows Positive Job Growth the Rest of 2011
According to the CareerBuilder's 2011 Mid-Year Job Forecast , "employers remain positive in their hiring expectations for the remainder of 2011 despite ongoing concerns over threats to economic growth," and nearly half of employers (47 percent) plan to hire new employees from July through December.
CareerBuilder's latest survey shows employers remain positive in their hiring expectations for the remainder of 2011 despite ongoing concerns over threats to economic growth. Nearly half of employers (47 percent) plan to hire new employees from July through December, up from 41 percent in 2010. The survey, which was conducted by Harris Interactive© from May 19 to June 8, 2011, included more than 2,600 hiring managers and human resource professionals.
The number of companies hiring specifically for full-time, permanent staff rose 7 percentage points over last year.
To see more go to the INFOGRAPHIC: http://cb.com/oRV7ed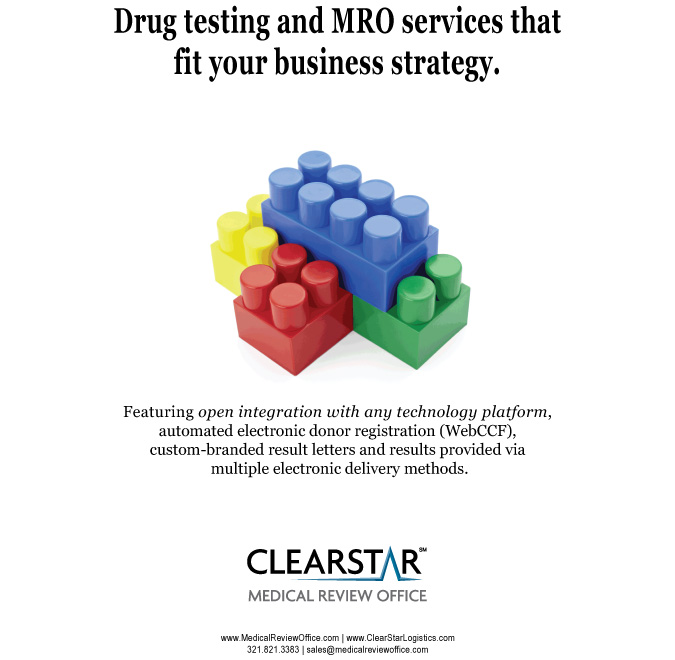 EMPLOYMENT OUTLOOK (continued)
Senior Executives More Optimistic About Increasing Staff Numbers
The Index, which is the first bi-annual recruitment survey of its size and scope to focus exclusively on professional-level hiring in the UK, shows that confidence is returning to the UK economy with four in 10 executives stating that they are 'more confident' about the prospects facing their companies in the second half of 2011, than they were six months ago.
Nearly three in 10 (29%) senior executives surveyed are 'more confident' about the economic prospects facing the UK as a whole, while half remain 'as confident' as they were six months previously. Contrary to expectations, executives at small companies are most confident in the economic prospects facing their firm.Phil Sheridan, MD Robert Half UK, said: "There are clear signs that senior executives are more confident in the UK's economic situation than they were earlier this year and in their own company's prospects for growth. Senior executives in finance, accounting and human resources are all planning to hire over the next six months to support rising workloads and business growth or expansion. This can only be good news for the wider employment market."
To read more click here
Survey: 42% Have Hired or Plan to Hire
Fourty-two % of company leaders reported they have already hired new staff or plan to in the third quarter, according to a national hiring trends survey conducted by Express Employment Professionals."We're seeing employers' confidence levels increase slightly," said Express CEO Robert Funk. "Sixty-seven percent of respondents plan to hire one to three people across all business sectors during the third quarter.Express invited more than 17,000 current and former clients across the U.S. and Canada to participate in the survey.
http://www.staffingindustry.com/site/Research-Publications/Daily-News/Survey-42-Have-Hired-or-Plan-to-Hire
School Official Resigns Amid Sun Investigation Into His College Degrees
A high-ranking city school official, whose resume includes degrees from institutions that require little or no classroom work and which academic watchdog groups have referred to as "diploma mills," resigned abruptly Thursday after questions about his credentials were raised by The Baltimore Sun. Seawright's resignation from the position, which he has held since 2008, came one day after The Sun asked school officials to explain Seawright's academic credentials, which include a bachelor's degree in accounting from Rocklands University and a master's degree in business administration from Almeda University.
To read more click here
STOP STRUGGLING WITH WRITING AND PUBLISHING YOUR NEWSLETTER:
We can help you have a high quality e-newsletter to help nurture your relationship with your clients and attract new clients. Our customized newsletter service will take over your newsletter task or create a new one for you. We can manage the creation of your newsletter for you.
We are constantly researching information to use for The Background Buzz and you can put our research to use for you. Using the information rich content from The Background Buzz (minus the ads and competitors information) we will create a custom newsletter for you.
Use your staff's time to do more valuable work and save all the hassle of researching or writing articles, formatting and managing all the other ezine tasks with our customized ezine process.
Contact Barry Nixon at 949-770-5264 or at wbnixon@aol.com for more information.
Sponsored by:
Public Record Update
By Mike Sankey, June, 2011
Key Recording Fee Changes For July 1, 2011
Iowa
Effective July 1, 2011, recording fees will decrease by $2.00. The fee for the first
page of all documents (standard size) will be $7.00; it was $9.00. Each additional page will still be $5.00.

Maryland
A $20 surcharge is imposed on all recorded instruments including Deeds, Deeds of Trust (Mortgages), and Powers of Attorney. Note the surcharge will only affect instruments executed on or after July 1, 2011. Any documents executed prior to this date will not be affected. For example the typical cost of recording a real estate sale will increase from $40 to $60.

New Mexico
The state is changing the its fee procedure for recording documents. Effective July 1, 2011, the cost to record a document will be $25.00; however, this will include up to a block of 10 entries in the index of the county recording district. Each addition entry group up to 10 will be an additional $25. This new price structure will actually lower the cost of recording many documents.

To read more click here
Free New Android App For Background Checking!
Would you swallow a stranger's word-hook, line, and sinker? Common sense, of course, instructs you not to-but, at times, common sense just betrays even the best of us. There is a quick way-using your Android device-to verify the background of a new acquaintance, a newcomer to the team, or that friendly face you met on your way to the grocery this morning.The Android app for that is called Background Check, which makes BeenVerified.com's services accessible through your Android device. BeenVerified.com provides an online service for looking up public records about anyone. You can use the service to search for long-lost friends, or to check whether your new friend is a felon, or whether the cutie who has been the subject of your recent daydreams is still legally single.
To read more click here
HR-XML INTERIM RELEASE EXPANDS TO NEW SPECIFICATIONS
The HR-XML Consortium released Version 3.1.2 , standards for XML-based solutions. This release builds on the 3.1.1 standard with new specifications and enhancements. The release includes:
• A new Screening Vendor specification that allows communications between CRA's and Providers/Researchers.
• Employment Eligibility Forms I-9 includes audit trail structure and enhanced use cases to meet industry needs.
"The HR-XML Consortium is very excited about the value 3.1.2 brings to the HR community" said Kim Bartkus, HR-XML Director of Standards and Certifications. "The new Screening Vendor specifications provide an opportunity for virtually seamless communication between CRA's and providers/researchers."
Download the HR-XML Standards and Implementation Guides here .
If you have any questions, contact Nick Hawes at nickh@hr-xml.org.
THE WASHINGTON REPORT BY MONTSERRAT MILLER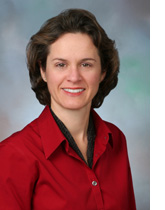 Montserrat Miller is a Partner with the law firm Arnall Golden Gregory, LLP and is based in Washington, DC. Ms. Miller's practice focuses on privacy and immigration compliance, as well as representation before Congress and federal regulatory agencies such as the Federal Trade Commission, Equal Employment Opportunity Commission, Consumer Financial Protection Bureau and the Department of Homeland Security.
You can contact Monterrat at Montserrat.Miller@AGG.com or visit http://www.agg.com/Contents/Home.aspx
EEOC Considers Use of Criminal Records in Employment Screening
This week the Equal Employment Opportunity Commission ("EEOC" or "Commission") held a Commission meeting in Washington, DC entitled "Arrest and Conviction Records as a Barrier to Employment", which was attended by all five Commissioners and 250 to 300 individuals in the audience. Attendance was so high that Chairwoman Berrien noted that this was the largest audience to attend such a Commission meeting.
There were three panels and save one witness on the third panel, all witnesses either directly or indirectly urged the Commission to revise its guidance on the use of arrest and conviction records in employment screening and it was clear that directly or implicitly, all were of the opinion that one's criminal history serves as a barrier to employment which in turn leads to higher rates of recidivism since employment is critical to successful re-entry of ex-offenders. In fact, in an EEOC Press Release issued after the meeting, the first sentence reads, "Employers often refuse to hire people with arrest and conviction records even years after they have completed their sentences, leading to recidivism and higher social services costs, experts told the U.S. Equal Employment Opportunity Commission (EEOC)…."
Points of Concern for the Background Screening Industry
The Commission meeting presented an incomplete picture of the industry and one would be left with the impression that employers regularly conduct background checks via Google, that job applicants have no meaningful recourse to address adverse actions, that criminal history records are inaccurate, that the background screening industry is the reason ex-offenders aren't able to find employment, that the industry prevents ex-offenders from a second chance at life and so on. Unfortunately, that's not an accurate portrayal of the industry and the meeting presented no meaningful discussion on the value of criminal records to employers.
Final analysis
On the whole this was not a balanced meeting and it was heavily slanted toward arriving at the conclusion that the use of criminal histories presents a barrier to employment and even went so far as to say it was a factor leading to the high recidivism rate we have in this country. There was no balance with the witnesses presenting the other side of the coin in terms of victims of workplace violence, theft or other crimes. There was no balance with the witnesses to fully explain the need and value of appropriately conducting criminal history checks by employers and the role the background screening industry plays.
To read more click here
Be Careful In Responding To Reference Requests

Some companies have formal policies on how to respond to reference requests. Other companies lack such policies, and exercise little control over the process. A recent federal court case from New York illustrates the problem with such a loose approach. There, the plaintiff, Julie E. Male, sued her former employer, Tops Markets, LLC, for employment discrimination and retaliation. One of her claims alleges that Tops Markets retaliated against her by providing a negative reference.

An insight to be gained from this case is to develop formal reference policies which limit the information the company will provide in response. For example, cautious companies allow only HR to respond to reference requests, and provide no information beyond the employee's dates of employment. While such a policy renders reference checks close to meaningless, it is unfortunately the prudent approach.

To read more click here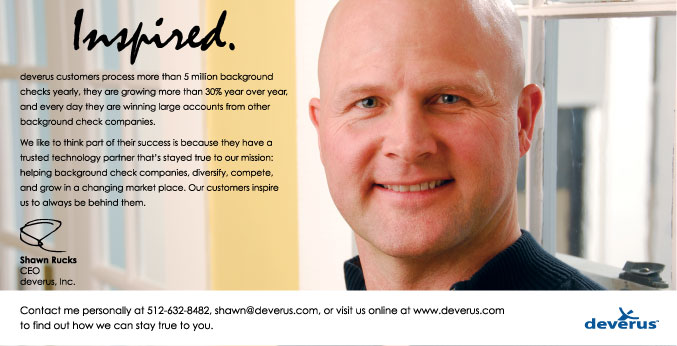 One Site! Many Suppliers!
Looking for the Top Suppliers in the Industry? Need to find a new Supplier?
Visit our VENDOR SHOWCASEwhich features suppliers to the Background Screening Industry.
2011 Summer/Fall Edition Directory of Suppliers Coming Soon!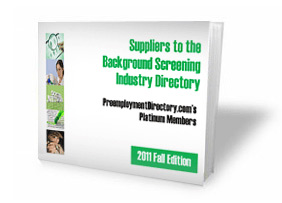 Welcome to the International Legal Challenge Question

Sponsored by: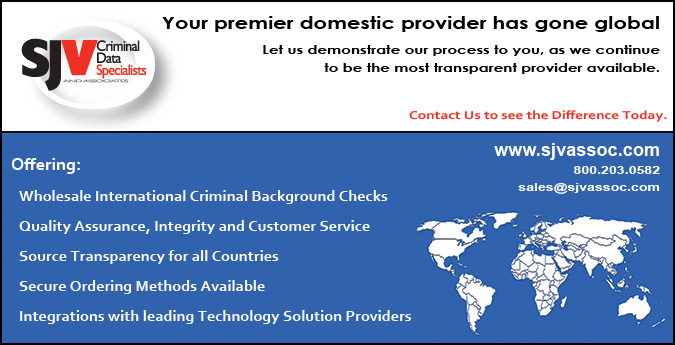 Most industries and firms now compete in a global marketplace which is continuing to increase the need for background checks for new hires that will reside in another country or that are being hired from another country. Commensurate with this growth in background checks is the need to understand the myriad of data protection, privacy, human rights and local laws that govern the practice of conducting background checks. To help background screening firms around the world to further enhance their knowledge we have launched this International Legal Challenge.
We are grateful to Brian Arbetter a Partner with the global law firm of Baker & McKenzie LLP for providing the question and answer to the questions in the International Legal Challenge. Brian is based out of the Firm's Chicago and San Diego offices. His practice focuses on international law issues, with particular emphasis on labor and employment, as well as workplace privacy. For information regarding the answers to the International Legal Challenge questions, please contact Brian at brian.arbetter@bakermckenzie.com.
Please Choose One of the Following Answer in Response to the Question
For information on sponsoring The International Legal Challenge Question please Click Here
KPMG Global Study Reveals That Senior Managers 'Committing More Workplace Fraud'
Senior managers are increasingly committing fraud as 'red flag' warning signs are "missed and ignored", research from KPMG has revealed. Company bosses were the culprits of nearly a fifth of workplace frauds (18 per cent) compared to 11 per cent in 2007, according to analysis of 348 white collar crimes between January 2008 and December 2010 across 69 countries. Criminal activity among managing directors and chief executives had increased much more sharply to 26 per cent over the four year period from 2007 to 2011, the research showed. Richard Powell, KPMG's EMA forensic investigations network lead, said previous research has shown that corporate fraudsters are typically male and aged between 36 and 45 years old, with 41 per cent falling into this category.

The report 'Who is the typical fraudster?' found that often fraudsters will work in finance (32 per cent), and have more than 10 years experience. Over half (53 per cent) work either in a senior management role or a board role. These crimes together accounted for just over 50 per cent of the 348 cases examined. "In the UK, the survey showed an even higher proportion of fraudsters who had worked for their employer for more than 10 years (57 per cent), with 50 per cent in senior management or board roles," Powell added.

To read more click here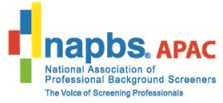 Become a Founding Member of the APAC Chapter of NAPBS
Are you interested in being recognized as a founding member for the APAC Chapter? The Chapter is currently accepting Founding Member donations. As a Founding Member of APAC you will be recognized on the APAC Chapter website. You can also display the APAC Chapter Founding Member logo on your company website and printed collateral. The Founding Member designation does not expire. Your company will always be recognized as a founding member as long as you are member-in-good-standing with the association. There is a onetime fee of $500 USD; this offer will expire on December 31, 2011. Click here to become a founding member today.
For more information on the APAC chapter contact Wayne Tollemache at Wayne.Tollemache@fadv.com
APEC's Cross-Border Privacy Rules System: A New Model for Accountable Data Flows
The APEC Cross-Border Privacy Rules system will enable accountable organizations to demonstrate and receive recognition for their APEC Privacy Framework-compliant cross-border data flows. As the APEC CBPR system gets closer to launch (expected in 2012), Canadian organizations should understand how they may leverage this system to foster greater trust in their cross-border data flow policies and practices. Join government, regulator and private sector representatives who have been closely involved in the development of the CBPR system for an insightful look at its objectives, design and governance and the benefits organizations can derive from it.
Presentation - https://www.privacyassociation.org/images/uploads/APECCrossBorderPPT1.pdf
Brazil's Job Market is Booming, Says Going Global's New Brazil Employment Outlook

As it begins preparations to host the 2014 FIFA World Cup and the 2016 Olympics, Brazil -- South America's largest country and economy, is one of the first emerging markets to begin an economic recovery, according to a new report from Going Global, the leading provider of employment, career and culture resources. With an unemployment rate of 6.1 percent, Brazil is experiencing job growth and talent shortages in many sectors. "Brazil's strong recovery from the global financial crisis has spurred increased hiring activity and a buoyant employment market, enabling the job market to become increasingly candidate-driven," says Mary Anne Thompson, founder, Going Global. "Many workers in the private sector are seeing double-digit pay raises, and last year average salaries in Brazil increased 6.5 percent."

"One problem Brazil is facing is that their companies and universities have not created sufficiently qualified people to satisfy the new demand," explains Ms. Thompson. "Multinational organizations looking to hire in Brazil are seeking successful candidates who are flexible, skilled in communications between Brazil and headquarters, adaptable and multilingual. Although many companies invest in homegrown talent, there is also room for skilled foreign-born executives to work in Brazil."

To read the full report, Going Global Employment Outlook: Brazil click here.
Beijing Prosecutors Arrest 8 In Fake Degree Certificate Scam
Three Beijing-based education companies are under investigation after more than 100 company executives paid nearly 10 million yuan ($1.5 million) only to find out their promised Columbia International Institute degree certificates were worthless, the capital's Haidian district prosecutors announced Monday.
Eight suspects from three education and training companies were arrested on charges of illegal operation in late May, according to Zhou Zhicheng, a Haidian district prosecutor investigating the case.
Two suspects surnamed Yu and Hu had founded the Bozhiruida Technology and Education Company in 2008, he said. Without any qualifications the company began to enroll students, mostly corporate executives, promising them business degrees from a private institute headquartered in New York, one of the US's so-called degree mills, Zhou told the Global Times. The degrees are not recognized by either US or Chinese official educational accrediting bodies, Zhou said.
Source: Accredibase Newsletter | July 2011
To read more click here
Call Centre Outsourcing In China - 100% ForeignOwnership Permitted Under New China's Telecoms Regulatory Regime
In a further push to the development of the outsourcing industry in China, the State Council and the Ministry of Industry and Information Technology recently announced a series of policies which aim to relax foreign investment restrictions on certain telecoms-related activities which would otherwise be subject to China's fairly stringent restrictions in the telecoms sector.
The new policy, as stated in the State Council's announcements on 7 April 2010and 12 August 2010 and in MIIT's notice of 10 November 2010, is therefore groundbreaking as the policy allows foreign investors to operate call centres in 21 'modelcities' in China on a trial basis, without having to partner with a PRC company. These 21 model cities are Beijing, Tianjin, Shanghai, Chongqing, Dalian,Shenzhen, Guangzhou, Wuhan, Haerbin, Chengdu, Nanjing, Xian, Jinan,Hangzhou, Hefei, Nanchang, Changsha, Daqing, Suzhou, Wuxi and Xiamen.
It remains to be seen whether China will evolve to become a viable option formultinational and foreign companies to set up their call centres.
To read more click here
Article 29 Working Party Guidelines on Consent will Lead to More Pop-ups
On July 13, 2011, Europe's Article 29 Working Party issued an opinion on consent and how it should be interpreted and used under European data protection laws. The guidelines are in large part a compilation of recommendations previously made by the Article 29 Working Party for particular forms of processing, such as collection of patient data for electronic health records, transfer of data to third parties, processing of passenger name records, etc. The guidelines also draw on case law of the European Court of Justice, including an important decision in the field of employment law interpreting what constitutes a valid consent of an employee.
What emerges from the guidelines is first that data controllers should be wary of relying too much on consent as a basis for processing, particularly when other justifications for the processing may suffice under the directive. Another important lesson that emerges from the consent guidelines is that consent must be sufficiently granular to show that the individual specifically gave his or her consent to each type of processing that is envisaged by the data controller. According to their Article 29 Working Party, a general consent to any and all transfers to unspecified third parties would not be sufficiently specific to constitute valid consent. And, Another conclusion that we can draw from the guidelines is that silence or the failure to act can never be considered valid consent. Consent has to be evidenced by an affirmative clicking of a box or any other relevant positive act.
To read more click here
Fake PAN Card Seller Gang Busted

The crime branch of Ulhasnagar police has busted a racket involved in the printing and selling of PAN cards, ration cards, voter ID cards, mark sheets, degree and leaving certificates (HSC and SSC) and senior citizen identity cards. The police arrested four people, including a schoolteacher in the matter, last week. Acting on a tip off, the crime branch team laid a trap at Mahalaxmi Estate Agent, Mahavir palace, Ulhasnagar-5. They recovered more than 40 PAN cards, 43 senior citizen identity cards, computers, a scanner, a printer and other materials used to print the documents. The seized articles, in various stages of completion, are worth Rs 2 lakh. The accused would sell the school certificates (leaving certificate and marksheet) for Rs 1 lakh, while the fake cards would be sold for Rs 50,000 each.

To read more click here
Trilegal Co-Founding Partner Rahul MatthanCreates Draft of an Indian Privacy and Data Protection Law
Trilegal co-founding partner Rahul Matthan has drafted a proposal for the department of personnel training to create an Indian privacy and data protection law that would regulate the storage and disclosure of personal information. The approach paper requests views of the public and experts and sets out the issues involved in Indian privacy legislation. Matthan stated that at this stage it is just an approach paper.
One of the inevitable consequences of the UID Project will be that the UID Number will unify multiple databases. Such a vast interlinked public information database is unprecedented in India. It is imperative that appropriate steps be taken to protect personal data before the vast government storehouses of private data are linked up and the threat of data security breach becomes real. Similarly, the private sector entities such as banks, telecom companies, hospitals, etc. are collecting vast amount of private or personal information about individuals. There is tremendous scope for both commercial exploitation of this information without the consent/ knowledge of the individual In view of the above, privacy of individual is to be protected both with reference to the actions of Government as well as private sector entities.
To read more click here
Right To Privacy May Become Fundamental Right
The law ministry is working on a proposal to make right to privacy a fundamental right in the Indian Constitution. The right to privacy would include the right to confidentiality of communication, confidentiality of private or family life, protection of his honour and good name, protection from search, detention or exposure of lawful communication between individuals, privacy from surveillance, confidentiality of banking, financial, medical and legal information, protection from identity theft of various kinds, protection of use of a person's photographs, fingerprints, DNA samples and other samples taken at police stations and other places and protection of data relating to individual. If the legislation is passed, it would address several concerns expressed by some sections of the civil society. For instance, there has been outrage over the `compromise' of an individual's privacy in a project like UID, where all personal data will be available at the click of a mouse.
To read more click here
DPA Fines Agency for Employment Data Collection
The Italian Data Protection Authority (Garante) has found that collecting and processing the sensitive personal information of job applicants violates the law and has censored and fined a real estate agency for asking applicants "a disproportioned quantity" of personal questions. The Garante found the practice violated Italy's Data Protection Code, and further investigation and sanctions may be forthcoming. "It is incredible that notwithstanding strong data protection legislation, we still experience similar shocking data processing in the employment field," notes Rocco Panetta of Panetta &Associati," adding that such behaviors expose organizations "to enormous risks of sanctions."
To read more click here:(Article in Italian.)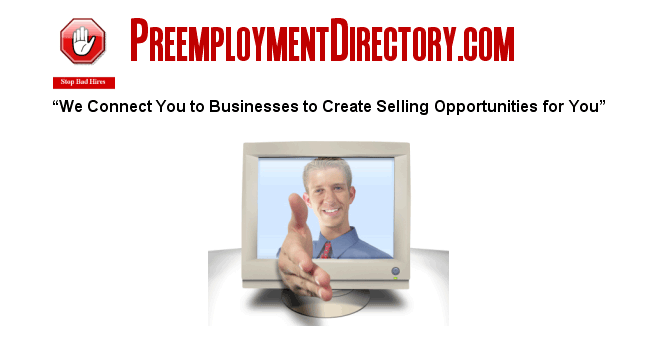 We Specialize in Promoting the Products and Services of businesses in the Background Screening Industry.
Click on the specific Marketing Portfolio above that fits your business.
Mexico Issues Privacy Regulations for Public Comment
On July 6, 2011, Mexico's Secretary of Economy, in conjunction with the Federal Institute for Access to Information and Data Protection ("IFAI"), released wide-ranging privacy regulations for public comment. The regulations establish rules and guidelines for the implementation of Mexico'sFederal Law on the Protection of Personal Data in the Possession of Private Parties (Ley Federal de Protección de DatosPersonales en Posesión de los Particulares), which became effective one year ago. Among the topics covered are jurisdictional issues, details regarding notice and consent, the relationship between data controllers and data processors, data transfers, data security, self regulation, data subjects' rights, automated processing and enforcement.
Access the text of the new regulations in Spanish. http://www.ifai.org.mx/
Federal Institute for Access to Information and Data Protection
Philippines' Senator Angara Says Bill Needs To Strike Right Balance
The country's data privacy policy should protect the personal information of users without bogging down the ease of access that companies need to efficiently operate, a top lawmaker said on Wednesday. Senator Edgardo J. Angara, chair of the Senate Committee on Science and Technology (S&T), made the statement following the Technical Working Group (TWG) held for the Data Privacy Act of 2011. Tackled during the TWG was House Bill 4115/Data Privacy Act of 2011 which has been approved by the Lower House on third reading, as well as the data privacy bills of Senators MirianDefensor-Santiago and Antonio Trillanes.
The current draft of the Data Privacy Act incorporates key principles laid out in the Asia Pacific Economic Cooperation (APEC) Privacy Framework. The framework promotes a flexible approach to data privacy minus needless barriers to information flows.
To read more click here
Russia Amends Federal Data Protection Law; Privacy Enforcement on the Rise
The upper house of Russia's federal legislature approved amendments to the country's federal data protection law (in Russian). The amendments impose detailed information security requirements on businesses that process personal data and revise some of the statute's data subject consent provisions. The amended law will come into force when it is published in the official newsletter.
Russia originally enacted a comprehensive federal data protection law in 2006, but the statute has faced major headwind. While the law is similar in its approach to the EU Data Protection Directive 95/46/EC, it is much more restrictive regarding personal data processing. After several delays, the law came into effect on July 1, 2011. Commentators, however, continue to view the law unfavorably, arguing that it's unworkable. The amended law directs the government to develop regulations that will set forth appropriate levels of information security protections. The regulations will also establish the security requirements for processing biometric data.
To read more click here
Proposal To Introduce Data Privacy Legislation In Singapore
The Singapore Government has indicated its intention to introduce data privacy legislation to take effect as early as 2012. The government has stated that the aim of the legislation will be to protect individuals' personal data against unauthorised use and disclosure for profit and the legislation will likely introduce consent requirements in relation to the disclosure of personal data. A Data Protection Council is expected to be set up to administer compliance with the new legislation.
To read more click here
Data Protection In Outsourcing Transactions: The UK Experience
This article outlines some key issues companies shouldconsider regarding the processing of personal information in UKoutsourcing transactions. In particular it explains: the principles that the DPA contains concerning theprocessing of personal data (see box, the DPA's dataprotection principles);what types of data the DPA covers; the key rights that the DPA gives to data subjects; The consequences for companies of breaching the DPA and the key issues that arise in outsourcing transactions as aresult of the DPA's requirements.
To read more click here
Businesses Fighting More Fraud Than Ever
UK businesses are now fighting more fraud than ever before, according to new research from KPMG. January to June 2011 saw UK fraud reach £1.1bn, from £609m during the same period of 2010. The research found that whilst the greatest burden of fraud, by value and number of cases, has been borne by Government agencies, the private sector is also under intense attack.The analysis found that the average case value of private sector fraud has jumped from £2.5m in January - June 2010, to £4.2m for the same period this year.The majority of fraud is committed by professional criminals, the research found, with fraud perpetrated by criminal gangs rising 107% in the first half of 2011.
To read more click here
Vietnam's New Consumer Protection Law Consolidates Consumer Rights on Protection of Personal Information
Vietnam's National Assembly recently passed a new Consumer Protection Law on 17 November 2010, which will take effect on 1 July 2011 and replace the 1999 Ordinance on Protection of Consumers Rights. The new Law contains a variety of provisions that strengthen consumers' rights, including those on use, collection and transfer of consumer information. While the Civil Code1, Law on E-Transactions2 and IT Law3 impose similar general obligations on the treatment of personal information, the new Consumer Protection Law expands those obligations in regard to all consumers (not just in the context of e-transactions, for example).
Article 6 on the Protection of Consumer Information provides that:Consumers have the right to have their information protected and kept secret when they participate in business transactions or use goods and services. Consumer information can only be disclosed at the request of competent authorities.
In sum, while the new Consumer Protection Law does not appear to change significantly Vietnam's regulatory landscape in regard to data privacy and protection, it does emphasize and consolidate consumers' rights in this area.
To read more click here
INTERNATIONAL: PROFESSIONAL WORKSHOPS AND ASSOCATION CONFERENCES
( Click Here to View full list of 2011 International Events ) - Updated Monthly
ADVERTISERS IN THIS EDITION

| | | | |
| --- | --- | --- | --- |
| | | | Background Screening Jobs |
Visit the Job Board for the Employment and Tenant Screening Industry. Here you will find resumes of people with industry experience and employers seeking applicants with experience in Employment and Tenant Screening and related businesses.
www.backgroundscreeningjobs.com
UPCOMING CONFERENCES, COURSES & EVENTS
2011 Events ( Click Here to View full list of 2011 Events ) - Updated Monthly
SHRM State Conferences, visit http://www.shrm.org/Conferences/StateAffilliateConferences/Pages/default.aspx
Drug and Alcohol Testing Industry Association (DATIA), 2011 Training Course Schedule, visit
http://datia.org
SAPAA Training Institute Learning Events, http://www.sapaa.com/
CUPA-HR Conferences: http://www.cupahr.org/
World Federation of People Management Associations, Events, http://www.wfpma.com/events/byregion.asp