Screening Industry Vendor Showcase

Consulting and Legal Services: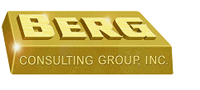 Berg Consulting Group
2240 Palm Beach Lakes Boulevard Suite 105
West Palm Beach, FL 33409
561-712-1277
www.bergconsultinggroup.com


We do NOT do background checks.

We are consultants only in the screening industry.
We are America's #1 consultants for the screening industry, offering a full line of services.
We have over 15 years experience in the industry with tremendous success.

Bruce Berg built his company (CIC/HireCheck) from $197,000 a year in sales in 1991 to $13,000,000 in 2000, becoming the best company in the industry (ask anyone).
Bruce sold his company to First American Corp in 1998, creating a basis for what is now the third largest company in the industry, First Advantage, Inc.
"Ask Bruce" has become his moniker.
---

Innovative Enterprises, Inc.
Oyster Point Professional Park
Rock Landing V – Suite A
11846 Rock Landing Drive
Newport News, VA 23606
352.286.9995 / 1.888.777.9435
solutions@knowthefacts.com
www.knowthefacts.com

Our Screening Industry Partners™ never pay a penny for our expertise. Period.

With more than a century of collective expertise, our leadership team is made up of industry pioneers, visionaries and highly-skilled practitioners whose sole focus is helping you to differentiate your business and stand out from the crowd.

Build your business in confidence knowing that you're not in competition with your provider – we never sell to your end user customer.

Don't pay for expertise. Partner with a true industry leader and let our expert team become an extension of yours. Learn more at http://www.knowthefacts.com
---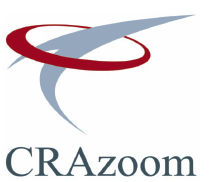 CRAzoom,LLC
8177 S Havard Ave #301
Tulsa,OK 74137
888-368-4478
DerekH@crazoom.com
crazoom.com



CRAzoom, LLC provides two services.

First we provide a complete NAPBS Accreditation Package that explains every clause and sub-clause of the standard, bullets exactly what must be done to comply, and provides a model policy, procedure, agreement, training outline, employee handbook stipulation, affidavit or anything else required by the standard. The package is in hard copy, but also electronic format so that you start with a customizable template.

Second, we have a CRA Start-Up Compliance, Protection and Education package for new businesses just starting a CRA.

"CRAzoom the fast, inexpensive solution for CRA's compliance, accreditation and education."

Read more >


---
AdMed Consulting Inc.
701-258-7127
D & B Legal Services Inc.
P.O. Box 7471
Overland Park , KS 66207
Phone: 913.963.
Fax: 913.385.9992
Click Here to Upgrade to an Enhanced Listing