Screening Industry Vendor Showcase



Affiliate Programs
Compliance Products
Court House Searchers
Court Researchers
Credit Services
Drug Testing
Investigators & Polygraph Examiners
Publishers
Preemployment Testing
Software providers
Specialty Services
Wholesalers





National Background Data
P.O. Box 327
Ocala, FL 34478-0327
Ph: (866) 234-4455
Fax: (352) 629-9859
http://www.nationalbackgrounddata.com


| | |
| --- | --- |
| | National Background Data is the source you can count on for quality information and support. As a leading information provider to the background screening industry, Affiliates (Professional Background Screening Companies) can rely on us for a complete line of background screening products. With access to powerful industry leading information products, NBD provides Affiliates the ability to offer "Best Available" background searches to their end users. NBD is 100% wholesale, 100% of the time giving Affiliates the confidence of knowing their market integrity will be supported not threatened. NBD provides a wide selection of quality information products along with unparalleled customer service in order to empower Affiliates to compete in today's marketplace. Read more > |
County House Research, Inc.
42 South 15th Street, Suite 1200
Philadelphia, PA 19102-2201
Ph: (215) 717-7433

Stephanie Ramsower
1612 shanks rd
Angleton, Texas 77515
979-848-0632
979-549-0695
Northeast Criminal Research Co
16 Cutler Rd
Litchfield, NH 03052
603-880-6805 (office)
603-882-7203 (fax)

Investigators & Polygraph Examiners: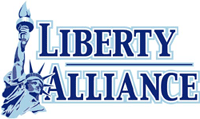 Liberty Alliance
22707 Lapalma Ave
Yorba Linda, California 92887
Voice - 800 630 2880
Fax - 800 6302808
Email: Cdyer@liberty-Alliance.com
http://www.liberty-alliance.com


Low prices, great service, rapid turnaround is important but credibility and accuracy are at the heart of our business. Our great turnaround times are a result of our court runners and vendors working directly for us. The time it takes to turn around informational reports is drastically reduced. Ninety-six percent of all searches we conduct are completed in 24-48 hours. If this is not possible, we will alert you immediately if your search requires additional time. Keeping our customers informed is our business, and as such, you will never be left in the dark as to the status of your reports. We feel everyone needs simple and easily understood reports.

We provide timely, accurate information you need to make a reasonable employment decision. The reports you receive will be complete, concise and accurate.

You will find that whenever you call Liberty Alliance, you will always speak with a live person. No phone maze, as there is always a personable and helpful individual ready to serve you. Liberty Alliance can make a difference in your employment decisions.

Liberty Alliance is pleased to offer international background checks in more than 50 other countries throughout the world with a turnaround of 2 to 5 days.





BRB Publications, Inc.
PO Box 27869
Tempe, AZ 85285, USA
800 929 3811
800 929 4981
www.brbpub.com
brb@brbpub.com



BRB Publications, Inc is the premier publisher of sourcebooks used for locating U.S. based public records. BRB's books and electronic products point the way to over 26,000 government agencies and 3,500 record vendors that maintain, search for or retrieve public records. More than a directory, the profiles in their products include access procedures & restrictions fees, turn around times, web addresses along with phone numbers and addresses. The books, CD and Internet products are up-to-date, comprehensive and affordable.

BRB Publications was recently awarded the Publisher of the Year by Quality Books.

To contact BRB call 1-800-929-3811 or visit www.brbpub.com.





ClearStar.net
418 Pirkle Ferry Road
Cumming, GA 30040
Phone: 1-888-302-5327
Fax: 1-240-248-0060
www.ClearStar.net
Info@ClearStar.net





Our web technology automates application processing over intuitive, flexible software that is easily configured to meet any customer requirements around the globe. Our real-time workflow monitoring, vendor management, accounting module and customer service is rated #1 by companies in the industry!

ClearStar.net is designed to partner with large and small companies who offer online background data. We assist them in serving one or all of these markets International Screening, Employment Screening, Tenant Screening, Consumer Reporting, and Risk Management. A robust supplier base interfacing over 50 services with highly competitive pricing, has allowed our clients to diversify into multiple markets while consolidating their organization under one technology partner!

Read More >


---



Acxiom Corporation
6111 Oak Tree Blvd.
Independence, Ohio 44131
http://acxiom.com


| | |
| --- | --- |
| | A wholly owned subsidiary of Acxiom Corporation and a pioneer in the employment screening industry, Acxiom Information Security Services can offer you its 35 years of experience. We are committed to accommodating your evolving background screening needs with the latest technology options and a fully diligent solution, which helps to ensure you are creating and maintaining the most consistent, legally insulating background screening program possible. AISS provides multi-layer, 100% in-person/real time FCRA-compliant reports including, but not limited to, criminal record checks, credit reports, and driving records. These services, in combination with others such as employment, education and professional license verifications, aid businesses in reducing turnover and shrinkage, decreasing training costs and increasing productivity while protecting the integrity of the companies utilizing them. Read more > |
---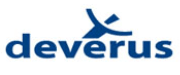 deverus, Inc.
902 East 5th Street, Suite 101
Austin, Tx 78701
888-690-9297


deverus
(n.), pronounced (de · ver' · us)

1. business and technology services that help background check companies diversify, compete, and grow in a changing marketplace. Call us to explore how we can help
2. a mixture of Spanish and Latin, meaning "from the truth"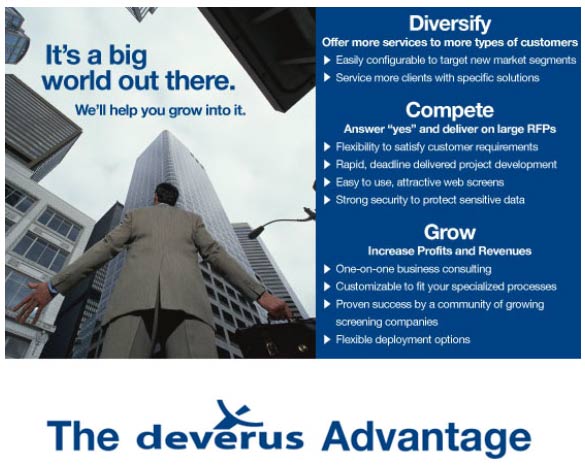 | | |
| --- | --- |
| | No other company has a stronger commitment and ability to ensure your long-term growth. To learn more about the deverus advantage please call 888-690-92-9297 or contact sales@deverus.com |
---
Accio Data
14320 FM 1826
Austin, TX 78737
Phone: 888 450-2060
American Driving Records
P O Box 1970
Rancho Cordova, CA 95741
(800) 766.6877, press 3 for Sales
(916) 456.3291

deverus, Inc.
902 East 5th Street, Suite 101
Austin, Tx 78701
888-690-9297
Form I-9 Compliance Inc.
24 Corporate Plaza Ste. 100
Newport Beach , CA 92660
Phone: 949.640.4949
Fax: 949.720.4933
IDresponse
124 N. Union Street
Olban, NY 14760
Phone: 716.372.1800
Fax: 716.372.3300
Reference Pro.Net Inc.
1620 Grande Ave., Suite 7
Novato, CA 94945
Ph: (415) 493-2118
Fax: (888) 877-0204

Specialty Services: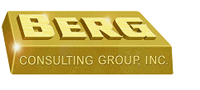 Berg Consulting Group
2240 Palm Beach Lakes Boulevard Suite 105
West Palm Beach, FL 33409
561-712-1277
www.bergconsultinggroup.com

We do NOT do background checks.

We are consultants only in the screening industry.
We are America's #1 consultants for the screening industry, offering a full line of services.
We have over 15 years experience in the industry with tremendous success.

Bruce Berg built his company (CIC/HireCheck) from $197,000 a year in sales in 1991 to $13,000,000 in 2000, becoming the best company in the industry (ask anyone).
Bruce sold his company to First American Corp in 1998, creating a basis for what is now the third largest company in the industry, First Advantage, Inc.
"Ask Bruce" has become his moniker.
D & B Legal Services Inc.
P.O. Box 7471
Overland Park , KS 66207
Phone: 913.963.
Fax: 913.385.9992
4NCrecords.com
P.O. Box 1589
Fuquay Varina, NC 27526
Voice 800-792-4339
Fax 800-792-2945

Wholesalers:



Omni Data Retrieval.com
20890 Kenbridge Court
Lakeville Mn 55044
952-985-7220


Click Here to Upgrade to an Enhanced Listing