Background Screening Agency Accreditation Program Gearing Up for National Rollout
The National Association of Professional Background Screeners (NAPBS) announces it is in beta implementation of its Background Screening Agency Accreditation Program (BSAAP). The NAPBS Background Screening Credentialing Council has undergone a rigorous process to select six companies representative of its traditional membership to participate in the beta test. Three of these companies are in the 1-12 employee category; two companies are in the 26-50 employee category; and one company is in the 100+ employee category. As part of the beta test implementation, the participating organizations are currently undergoing the BSAAP accreditation process and will also provide feedback that will help NAPBS validate and fine-tune the program before its planned national launch in Q1 2010. "The BSAAP beta test phase is crucial toward advancing professionalism in the employment screening industry through best practices, awareness of legal compliance and development of standards that ultimately protect consumers," said Tracy Seabrook, CAE, executive director of NAPBS. "The beta test ensures our processes and procedures are fair, functional and provide appropriate assistance to the accreditation applicants."
More information on the BSAAP and NAPBS is available at http://www.napbs.com/content.php?id=267
Consumer Reporting Agency TALX Corp. Agrees to Settle FTC Charges
TALX Corporation, a subsidiary of Equifax Inc., has agreed to settle Federal Trade Commission charges that it violated federal law by failing to provide certain disclosures to users of their consumer reports and to entities that provide information for consumer reports. The proposed settlement requires TALX to pay a $350,000 civil penalty and bars future violations. The company allegedly violated the FCRA by not providing the "Notice to Users of Consumer Reports: Obligations of Users Under the FCRA," which notifies users of consumer reports of their statutory obligations, including notifying individuals if the user takes adverse action against them based on their consumer report. The company also failed to provide the "Notice to Furnishers of Information: Obligations of Furnishers Under the FCRA," which notifies furnishers – entities that furnish information for consumer reports – of their obligations to provide accurate information, correct and update inaccurate information, and reinvestigate consumer disputes.
For More Information and To Read The Case File Go To: http://www.ftc.gov/opa/2009/07/talx.shtm (FTC File No. 0723173)(TALX Corp)


Fingerprints Due From Teachers FBI To Complete Background Checks On Each Texas Educator
Veteran teachers at several area school districts must add an unfamiliar task to their to-do lists this fall: submitting fingerprints and other personal information for a criminal background check by the FBI. Anyone who refuses or fails to do so by the deadline, which is different for each district, risks losing certification - and a job. Noncertified employees hired before last year are exempt. All 1,040 Texas school districts must comply with the law by September 2011. Through June, just over 10 percent of the 264,672 certified and noncertified school employees who submitted fingerprints statewide were found to have criminal histories in the national database, according to the Texas Education Agency. The majority of those were misdemeanor records, most of which need not be reported. But just over 1,000 certified educators and 4,000 noncertified employees were found to have felony records, TEA officials said.
Source: Texas Education Agency; See Q & A for Teachers at http://www.sbec.state.tx.us/SBECOnline/faq_fingerprinting.asp?width=1280&height=960
To Read The Full Article Go To: http://www.dallasnews.com/sharedcontent/dws/dn/education/stories/DN-skulfingerprints_27met.ART0.State.Edition1.4bd49c7.html
Bill Filed To Remove Credit History Barriers To Employment
Congressman Steve Cohen (TN-09) unveiled legislation aimed at helping those with poor credit histories improve their job opportunities by prohibiting the use of credit checks in the hiring process. Congressman Luis Gutierrez, (D-IL) chairman of the Subcommittee on Financial Institutions and Consumer Credit, joined Congressman Cohen in introducing HR 3149, The Equal Employment For All Act. This bill would give some of our most vulnerable, "credit challenged" citizens – students, recent college graduates, low-income families, senior citizens, and minorities – the opportunity to begin rebuilding their credit history by obtaining a job. Far too often, employers turn down "credit challenged" applicants because they have erroneously linked credit scores to potential job performance. At a time when people are struggling to find jobs, credit checks should not be used as a basis to deny employment to otherwise qualified candidates," Congressman Cohen said. Chairman Gutierrez stated that "right now, the number of U.S. employers conducting pre-employment credit checks is on the rise, and too many Americans are caught in a preventable cycle of debt. The bill would amend the Fair Credit Reporting Act to prohibit the use of consumer credit checks in relation to current and prospective employees for the purposes of making employment decisions. Employers would also be prohibited from asking applicants to voluntarily submit to credit checks.
For More Information Go To: http://cohen.house.gov/index.php?option=content&task=view&id=914
Hawaii Latest State to Put Limits on Use of Credit Reports
Over the Governor's veto, the Hawaiian legislature passed a new law effective July 1, 2009 that put limits on the use of employment credit history or credit reports unless it "directly related to a bona fide occupations qualification," or falls under another exception. The bill amends the Hawaiian Fair Employment Practices Act by making it an unlawful discriminatory practice for any employer to refuse to hire or employ, continue employment or to bar or discharge from employment, or otherwise to discriminate against any individual in compensation or in the terms, conditions, or privileges of employment of any individual because of the individual's credit history or credit report, unless the information in the individual's credit history or credit report directly relates to a bona fide occupational qualification. Hawaii Revised Statues Sec. 378-2(8). The new law also indicates that in terms of hiring in the first place, the employer can only inquire into the credit history or credit report on a prospective employee only after there has been a conditional job offer, and only if the information is directly related to a bona fide occupational qualification.
For a copy and history of the new law, see: http://www.capitol.hawaii.gov/session2009/lists/measure_indiv.aspx?billtype=HB&billnumber=31
Background Checks on MySpace—Dangerous or Due Diligence?
Is it now negligence if you don't do background checks on MySpaceTM and Facebook? "We're not there yet for every job," says attorney Joseph Beachboard, "but it's getting there for sensitive jobs like installers and home care providers." Beachboard identifies the following pros and cons of doing Internet searches in the employment context.
For More Information Go To: http://hrdailyadvisor.blr.com/archive/2009/08/10/HR_Policies_Procedures_Internet_Background_Checks.aspx
First Advantage Clients Consistently Outperform Their Peers In Talent Management
The March 2009 Aberdeen Group research report, "Assessments in Talent Management: Strategies to Improve Pre- and Post-hire Performance," found that the use of assessments enabled best-in-class companies (the top 20 percent of performers among all organizations studied) to achieve greater than 30 percent average year-over-year growth in three distinct key performance indicators: quality of hire, employee performance and employee productivity. In a recently published research brief on the report, Aberdeen revealed that, among the more than 500 organizations it surveyed for its assessments research, companies using First Advantage Corporation (Nasdaq: FADV) for pre-hire assessments were more than twice as likely as those using other organizations' services to have achieved Aberdeen's Best-in-Class designation.
To view a full copy of the report, please visit www.FADV.com/Aberdeen. For more information about First Advantage, please visit: http://www.FADV.com/Employer
Inc. 5000 Again Ranks ClearStar.net as One of America's Fastest Growing Private Companies
ClearStar.net, a leading information provider for the employment and tenant screening industry, announced that they have again been recognized by Inc. Magazine in its annual ranking of the 5,000 fastest-growing private companies in the country. ClearStar.net's three-year sales growth of 117% earned them a ranking of 2540. The list represents the most comprehensive look at the most important segment of the economy -- America's independent-minded entrepreneurs. Consumer electronics maker Vizio, Internet giant GoDaddy, rental car service Zipcar, and beverage maker Honest Tea are among the prominent brands featured on this year's list. 2009 marks the second consecutive year that ClearStar.net has earned this prestigious recognition. In 2008, their three-year sales growth of 121% helped them achieve a ranking of 2949. R.J. Vale, CEO of ClearStar.net said "Our continued trend up the rankings in 2009 is a strong reaffirmation that we are on the right track in providing valuable services to the professional companies that are actively engaged in the background screening industry."
For more information, please visit: www.ClearStar.net
Welcome to the Legal Challenge Question!
As the background screening industry continues to get more competitive the firms that will ultimately succeed will be those that create competitive advantage through their people by offering continuous learning opportunities to heightened their knowledge and capabilities. We believe that having employees that are very knowledgeable about the legal landscape of background screening is essential to continued success.
We are grateful to Pam Devata, Seyfarth Shaw LLP for providing the expertise for this valuable endeavor. For information regarding the answers to the Legal Challenge Questions, please contact Pamela Devata at Seyfarth Shaw LLP at pdevata@seyfarth.com or 312-460-5000 or visit www.seyfarth.com.
Please choose your answer by clicking on it:
Altegrity Names Chief of LAPD William Bratton as Leader of New Business Unit
Altegrity, Inc.—the global screening and security solutions provider—has named Chief of the Los Angeles Police Department (LAPD) William J. Bratton as Chief Executive Officer of Altegrity Security Consulting (ASC), a new business unit in Altegrity. ASC will provide products, services, and solutions—including training, information, and consulting—to law enforcement agencies and the federal government, both in the United States and overseas. Chief Bratton, who has been serving as the Chief of the LAPD since October 2002, will join Altegrity later this year and will report to Altegrity CEO Mike Cherkasky. As CEO of this local- and federal-level government solutions business unit, Chief Bratton will oversee strategic growth, recruiting, business development, and program operations. ASC will coordinate its work with and rely on internal resources from Altegrity's government business, USIS, to create a world-class business that provides its services in U.S. and international markets.
For More Information About Altegrity Visit - www.altegrity.com
ANNOUNCEMENTS (continued)
ESR Establishes Background Check Training Website
Employment Screening Resources, (ESR) a leading international employment screening background checking firm announced the release of a new web site devoted entirely to training and education in the field of pre-employment background check. It provides a catalog of books and courses by ESR as well as training DVD's featuring ESR and online resources. The background check training website is the first of its kind and is located at www.backgroundchecktraining.com/. The goal is to help employers navigate the maze of legal requirements and potential pitfalls in order to minimize lawsuits from applicants for violation of their rights, or litigation for negligent hiring if a background check is insufficient. "This web site underscores the fact that employment background checks are a professional knowledge-based service and not merely data that can be purchased over the internet." commented ESR President Lester Rosen, a nationally recognized expert onpre-employment screening. "Given the amount of legal regulations and the complexities involved in gathering and reporting relevant information legally, this site serves both employers and the background industry as a training and education tool."
For More Information Go To: www.backgroundchecktraining.com/ or www.ESRcheck.com
Accurate Background, Inc. Forms Alliance With Banks To Reduce Risk of Fraud and Customer Identity Theft
The New Jersey Bankers Association (NJBankers) has endorsed the pre-employment screening services offered by Accurate Background, Inc. as its exclusive recommended solution for employment background screening for NJBankers members. The FDIC, under the Federal Deposit Insurance Act, requires specific hiring regulations for all FDIC-insured entities. Based on requests from its members to provide programs to assist with these legal requirements and the continued increase to verify information regarding new hires, the American Bankers Association (ABA) spent several months evaluating the best equipped background screening solution for their members. "Accurate Background provides comprehensive pre-employment screening services that benefit and protect New Jersey Bankers Association banks," says James Silkensen, Co-President and CEO of NJBankers. Accurate Background offers a full suite of bank-specific Pre-Employment Screening Services through public records and government partnerships. Services such as background checks, employment and education verification, certification validation and fingerprinting are designed to help financial institutions protect against potential liability and unexpected losses while maintaining compliance with federal, state and FDIC industry requirements.
For More Information Go To: www.accuratebackground.com
DATA PROTECTION AND FRAUD
How to Stop Fraud
The Madoff and Stanford cases may grab the headlines, but the temptation of fraud appears at every corporate level. It doesn't take a high-profile, multibillion-dollar scandal to rock an enterprise. These days, when employers are cutting salaries, staff and bonuses—and staff is uncertain about the next round of layoffs—more employees are committing fraud, according to a study by the Association of Certified Fraud Examiners. U.S. organizations lost 7 percent of their annual revenues to fraud between 2006 and 2008 for an estimated total cost of $994 billion in losses, according to the ACFE. That's a slight uptick from the 5 percent loss reported for the two-year period ending in 2006. What's more, about half cited increased financial pressure as the biggest factor contributing to the increase in fraud, compared to increased opportunity (27 percent) and increased rationalization (24 percent). Embezzlement accounts for 70 percent of fraud cases. "That's employee theft across the board" from C-level execs to administrative staff, Dorris explains. That's anything from fabricating vendors to charge payments to corporate credit card misuse, taking petty cash "down to stealing pencils, pens and notepaper." Vendor fraud is also on the rise. Examiners are detecting fraud schemes in contract and procurement areas, where, for example, a vendor suddenly shows a marked increase in contracts over the previous year—especially low dollar amount, no-bid contracts, which may indicate kickbacks to employees.
For More Information Go To: http://www.csoonline.com/article/496617/How_to_Stop_Fraud?page=1
ID Thief Uses Job Applications Found In Dumpster
Ashley Johnson opened several credit cards and racked up more than $60,000 of debt in other people's names. Police say she found a collection of rejected employment applications in the dumpster behind a Millington, TN, restaurant. The forms contained valuable info, such as names, addresses and SSNs.
For More Information Go To: http://www.docucrunch.com/id-thief-uses-job-applications-found-in-dumpster
2009 Liars Index®
The Liars Index®, reflects the percentage of executives misstating their academic credentials on their resumes. In the first half of 2009, the Liars Index registered at 15.8%, with the prior two-year average coming in at 13.9%. Employers can assume that, on average, one in seven resumes will fudge their education claims.

Included with permission of Jude Werra, President, Jude M. Werra & Associates. For More Information contact Jude M. Werra at jmwa@execpc.com or 262-797-9166.
Take Someone Special To Dinner On ME!
Is your significant other's birthday coming up soon? How about an important anniversary or even better take him or her out 'just because he/she is your special someone!'Just think of the possibilities if you surprise "that special someone" with a fantastic night out!!!! Click Here For Information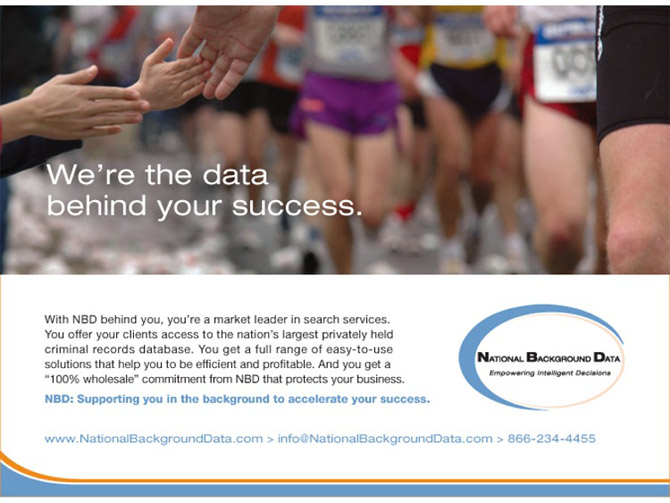 Convicted Sex Offender Data Goes Corporate
National Predator Database, a developer of high-performance data services announced its direct access feature for convicted sex offender data. Targeted to large businesses needing broad access to sex offender data, the company ships continuous updates to many customers and is currently shipping to some of the largest social sites in the world. Many applications require direct access to this data, such as large social and dating sites, tenant screening, real estate sales reporting, school visitor screening, job screening and other applications where the identity and location of convicted sex offenders is required. Unlike the data from the US government's national database, which is simply a mash-up of data from each state. The National Predator Database is fully normalized and contains public data on convicted sex offenders for all 50 states, including the District of Columbia.
For More Information, Please Visit National Predator Database At www.nationalpredatordatabase.com
Annual Study From Robert Half International and CareerBuilder Provides Preview of Post-Recession Job Market
The economy has posed many challenges for businesses - including the need to make sure they are prepared for the upturn. According to a new survey, managers are planning to hire a combination of workers to support both long- and short-term initiatives. Fifty-three percent of employers expect to hire full-time employees over the next 12 months while 40 percent will hire contract, temporary or project professionals and 39 percent will add part-time employees. Now in its fifth year, the Employment Dynamics and Growth Expectations (EDGE) Report provides an overview of the current employment situation, as well as a glimpse of the future hiring landscape. The report offers information on what types of professionals employers will be looking for when economic conditions improve and the strategies businesses plan to implement to recruit and retain talent. The EDGE Report is based on an annual survey by Robert Half International, the world's first and largest specialized staffing firm, and CareerBuilder, the global leader in human capital solutions. More than 500 hiring managers and 500 workers participated in the study, which was conducted by International Communications Research from April 30 to May 31, 2009.
Readers can learn more about The EDGE Report and request a free copy at www.rhi.com/EDGEReport2009
The SHRM LINE® Employment Expectations Report for August 2009 has been released.
Key findings:
Hiring expectations in August lag those from a year ago
There is some evidence that the job market is gradually improving
Wages and benefits packages for new workers continue to decline
For More Information Go To: http://www.shrm.org/Research/MonthlyEmploymentIndices/line/Documents/LINE%20August%202009.pdf
10 Tips to Consider Before Placing an Order with a Record Retriever
Accurately communicating needs and expectations goes a long way to avoid major misunderstandings between clients and retrievers. Be clear at the outset on what you expect a record retriever to do for you. Here are ten aspects of a search we think are essential to review before you hire a retriever. Of course, the one big question not on this list that you will want to ask the retriever is "What is the cost?" This answer cannot be determined until the ten items in this article series are clear to both parties.
To See All 10 Tips Click Here
This article is coming from the Public Record Retriever Network - PRRN For More Information Go To: www.prrn.us
PRRN Directory a Hit
We continue to pass the printed 2009 PRRN Directories and have given out quite a lot. Many copies have been distributed to state groups of law librarians, paralegals, and private investigators. In the next few weeks attendees of upcoming state shows in Utah and Colorado will each receive a copy of the PRRN Directory. Keep in mind the Directory also publicizes the web page so that one may view the current membership.
For more information visit www.PRRN.us or contact Mike Sankey at msankey@brbpub.com.
BOOK REVIEW: SECURITY MANAGEMENT MAGAZINE
Reference Check 2.0: How Digital Social Networking is Transforming the Selection Process
by Yves Lermusi
George Jifas
Vice President-Client Services
Right Management

Yves has been around for a long, long time. In 1997 Yves Lermusi founded iLogos, a leading research and consulting firm covering online human capital management trends and best practice methodologies, which was acquired by Taleo in 1999. Lermusi spent 7 years at Taleo (TLEO) as President of Taleo Research. He founded Checkster in 2006. Checkster leverages the latest technology and research in expert performance and neuroscience.

"If you are in charge of your hiring process at your organization this is a must read. I can say without a doubt that the insite that Mr Lermusi provides is not only visionary, but also practical and very easy to understand and apply."

For More Information Go To:
http://www.interbiznet.com/ern/archives/090810.html

One Site! Many Suppliers!

Looking for the Top Suppliers in the Industry? Need to find a new Supplier?
Visit PreemploymentDirectory.com's VENDOR SHOWCASE which features suppliers to the Background Screening Industry (go to www.PreemploymentDirectory.com, click on 'Click Here' and then scroll down to Vendor Showcase for Background Screening Industry Suppliers)
STOP STRUGGLING WITH WRITING AND PUBLISHING YOUR NEWSLETTER:
We can help you have a high quality e-newsletter to help nurture your relationship with your clients and attract new clients. Our customized newsletter service will take over your newsletter task or create a new one for you. We can manage the creation of your newsletter for you.
We are constantly researching information to use for The Background Buzz and you can put our research to use for you. Using the information rich content from The Background Buzz (minus the ads and competitors information) we will create a custom newsletter for you.
Use your staff's time to do more valuable work and save all the hassle of researching or writing articles, formatting and managing all the other ezine tasks with our customized ezine process.
Contact Barry Nixon at 949-770-5264 or at wbnixon@aol.com for more information.
Canada, Australia and Britain Join Together In ID Fraud Fight, U.S. To Follow
Canada, Australia and Britain have teamed up to share biometric and fingerprint information about suspected criminals and will soon be joined by the United States and New Zealand. The security information exchange alliance, called the Five Country Conference, builds on collaborative networks already in place within the Western coalitions fighting in Afghanistan and Iraq and united in the global war on terror. The alliances have brought together security industries of varying sizes and scope, from organizations that work within the frontiers of each of the member countries to multinational entities that combine conventional intelligence gathering, vast information databases and new technologies. A key aim of the collaborative effort is to gather and share biometric data and fingerprints of foreign individuals suspected of involvement in cross-border crime, immigration rackets or just identity fraud by individuals attempting to enter any of the FCC countries. The collaboration will make it easier to detect people with previous criminal records in other countries and establish previously unknown identities.
For More Information Go To: http://www.upi.com/Security_Industry/2009/08/24/Canada-UK-join-ID-fraud-fight-US-to-follow-soon/UPI-56001251152593/
NAPBS International Committee Update
The 'How to Start a Chapter' Guide book has been circuited to all geographic alliance chairpersons to gather feedback and input. Ideally we are hoping to have received comments, made revisions and be able to present a final version for approval at the Mid year. Its going to be a steep curve to make it, however, that is what we are shooting for.
We are also co-sponsor with The Best Practices Committee a very special 4 hour workshop on Navigating the International Data Protection Maze at the Mid Year conference coming up in October to help prepare NAPBS members to deal with the numerous international data protection and privacy laws. You won't want to miss this practical and thought-provoking workshop that will be presented by Peggy Eisenhauer who has helped companies develop and document privacy, security and fair information practices programs for the past 17 years.
Click Here For More Information
Pre-Employment Assessments Must Be Relevant: Tribunal
Medical and other assessments carried out during the recruitment process must be relevant to the job, a tribunal has highlighted in compensating an unsuccessful candidate for discrimination. The candidate at the centre of the case had been driving buses since the 1960s. He applied to work as a bus operator with Torrens Transit. The recruitment process included a functional capacity assessment for all applicants who had previously made a workers' compensation claim or reported an injury, and involved exercises to test the applicants' strength, range of movement and fitness. The assessment found that he was not able to meet the inherent physical requirements for the position. He sued and the Tribunal found Torrens Transit had no information or advice that allowed it to make such conclusions. It noted that the results of the tests were reported in an "ambiguous" manner, and that the assessors didn't take into account that at the time of the assessment the candidate had a knee-sprain injury that caused some of his limitations, but from which he had fully recovered shortly after. And importantly, the employer had not established a connection between the tests and its conclusion that the driver would not be able to work without endangering people or respond to emergencies.
For More Information Go To: http://www.recruiterdaily.com.au/nl06_news_selected.php?act=2&nav=1&selkey=40295&utm_source=daily
+email&utm_medium=email&utm_campaign=Daily+Email+Article+Link
The Inflexion Point
Everyone has been trying to predict the point at which the labor market will take off again, and there have been as many false starts as there has been false pronouncements about the resilience of the Chinese economy. But slowly there is an emerging, tentative consensus that the economy in China may have turned the corner. The fact that there is some inchoate movement in the labor market already, with pockets of skills shortages, and an end to some hiring freezes, tends to confirm that something is happening. A positive feedback loop may be underway, assuming no potential for a financial bubble (see Caveat below). At the very least the stimulus expansion might keep us going until the world's economy picks up again, and exports start to roll. Here's hoping. The signals are there already. According to Hay, the banking sector in China is already beginning to hire again. This is partly a result of the general improvement in the economic situation, but also because many of them are set to get an RMB license next year. Banks need to hire a recruiting team that can bring on board the capabilities they will need, before everyone else is looking for that same skills base. The same logic of building capabilities now for the coming upturn applies to all industries and sectors in China. By the time the market comes back it will be too late to build the skills and performance culture that will deliver on your sales department's promises.
For More Information Go To: http://english.talent-software.com/?p=2559

The International Screener Spotlight
We are adding 'The International Screener Spotlight' column. Each month we will feature one International Screening firms' owner or executive. The column will be based on an interview with the business owner or senior sales or marketing executive. The column will be focused on helping clients and potential clients get to know you on a more personal level, beyond just your products and services, because ultimately people buy from people they know and can relate too. The column will include a photo. We are particularly please to announce that we will be offering this program at no charge (it's a $350.00 value) to our Platinum Members as a way of 'giving you more than you expected' and to fulfill our goal of continuously seeking out ways to create additional sales opportunities for you. Click here for more information.
The program will also be available to other international screening firms that are not members of our Platinum Club after we have scheduled our Platinum Members. If you are interested in learning how you can participate in The International Screener Spotlight Column program please click here for more information.
Growth In CRB Check Mistakes
The number of errors by the Criminal Records Bureau (CRB) has doubled in the past 12 months according to the Daily Telegraph. According to the newspaper, in the year up to 31 March 2009, 1,570 people were either mistakenly given criminal records, wrongly given a clean record, or accused of more serious offences than they had actually committed. The CRB's annual report will be published next month and, according to The Telegraph, shows that 3.9 million certificates were processed by the agency in the 12-month period to March 2009. This is an increase of 500,000 on 2007-08 and the highest figure since the agency was set up.
For More Information Go To: http://www.workplacelaw.net/news/display/id/22316
New Vetting System To Safeguard The Vulnerable
The Safeguarding Vulnerable Groups Act will, this October, bring in a centralised vetting system for people banned from working with children and vulnerable adults. Employers can make online checks about potential or existing employees, with information about new individuals updated straightaway. Employers will be informed where possible if an individual becomes barred. Fines of up to £5,000 will be levied on employers that knowingly employ individuals on the list or fail to make the relevant checks.
For More Information Go To: http://www.workplacelaw.net/news/display/id/22661?a_id=1317
INTERNATIONAL RESOURCE CENTER
We have greatly enhanced our International Resource Center to be a valuable resource for anyone looking for information on doing international background verifications, vetting or verifications. It includes information on international data protection and other laws, terrorist searches and much more. Also included is very practical information on time zones, locating cities, holidays in different countries, etc.
New Information Added:
PROTECTING EMPLOYERS FROM INSIDER THREATS
PREFIT is a network of Police, counter fraud and security experts and organisations, and background screening professionals.
PREFIT aims to reduce the harm caused by insiders to employers and their stakeholders.
http://www.prefit.info/

International Training Resources
We have added International Training Resources to the International Resource Center. We will update this section as we identify new training and educational opportunities.
Bookmark this valuable resource so you can use it over and over.
To view the International Section go to www.PreemploymentDirectory.com and look under the gray line like below in the middle of the page:
UNITED KINGDOM (continued)
United Kingdom: Survey Reveals Discrepancies In CVs In The Financial Sector
A recent survey by Powerchex, a leading pre-employment screening service for the financial services industry, has revealed that an alarming percentage of CVs may not be all that they seem. The survey identified trends in the attempts of candidates for jobs in the financial sector to deceive potential employers by lying or embellishing the truth on their CVs or on job application forms. 4,735 applicants were surveyed over the period between June 2008 and May 2009.
Some of the main findings included
Almost one in five (19%) of all CVs contained a discrepancy. This was the highest level found in three years.
The number of candidates who did not disclose bankruptcies or CCJs on their CV rose by 50% compared to last year.
Women are more likely to lie on their CV than men are.
To Read The Full Article Go To: http://www.mondaq.com/article.asp?articleid=84914&email_access=on
Rising Number Of Prosecutions For Hiring Illegal Immigrants Make Background Checks A Must
Employers have been warned to undertake more rigorous checks into candidates' backgrounds after new research revealed the number of prosecutions for employers hiring illegal immigrants increased by 513% in 2008. According to data from The Home Office, a new penalty system introduced in February 2008 led to 233 prosecutions that year - compared with 38 in 2007 and 11 in 2006. "Recruiters and employers can no longer afford to conduct background checking in a haphazard way. Robust online systems that are thorough can save huge amounts of back office time - and potentially thousands in fines."
For More Information Go To: http://www.hrmagazine.co.uk/news/bulletin/weeklyupdatebulletin/article/924331/?DCMP=EMC-Dailynewsalert
Its 2010 Budget Season!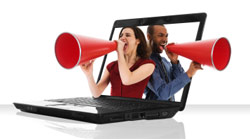 PreemploymentDirectory.com's 2009 Marketing Portfolios for:
We Specialize in Promoting the Products and Services of businesses in the Background Screening Industry. Click on the specific Marketing Portfolio above that fits your business.


We invite you to pull up a chair, grab your latte and take a break while you join us for this month's issue of The Background Bistro. This week's guest is John Kloos, Owner, BackChecked LLC, Phoenix, AZ. I must share that since we starting the Bistro Column, John certainly qualifies as one of the most interesting ones. Those of you that know John already know he is a straight shooter and raises irreverence to a new level. He is quite the character and we are delighted to bring you his unedited comments to our questions.
1. Please tell me about what led you to the background screening industry and to start (or join) your business in this industry? – The genesis of BackChecked is December of 2001 when a CRA in California lost his largest client. A much bigger competitor had used technology as a weapon. My partner, Randy Cummings, had written this CRA's system back in the early 90's. So, he got a call. Could he help? Our business plan was born out of that opportunity. We developed an entirely new system that we provide to small and medium sized CRA's. It levels the playing field on the technology front, allowing the smaller competitor to lead with their strength, which is service. And, yes, that CRA became our first client and, yes, he got his customer back.

2. How did you come up with the name of your company and what is the significance of the name? – When I was working in Silicon Valley, where companies pay $25,000 and more for consultants to come up with snappy names, I learned that a name has to be both descriptive and action-oriented but also project a sense of accomplishment. Thanks to that training, I came up with BackChecked after about an hour of concentrated effort and maybe one or two beers. I forget, exactly, but it was a real bargain, don't you think? A year later my partner told me he liked the name because he's a big Pittsburgh Penguins fan. Up to that point, I had no idea it was also a hockey term.
3. What observations do you have about the background screening industry? – Some of the old school folks might chuckle, but, I think the industry is still young and it's going to continue to grow at a very steady pace. Of course, it's going to continue to change, as well. I do think background screening is a profession. Unfortunately, end users don't always see it that way and many screeners don't know how to market their services in a way that changes that perspective. If you compete solely on price, you can't complain about your service becoming a commodity.
4. Please share something you particularly like or enjoy about working in the background screening industry? – I like working with entrepreneurs and this industry is filled with them.
5. Any interesting experiences that you have had in the industry that you would like to share with us? –
My most interesting experiences have come about because of my involvement with NAPBS. The association was formed shortly after we started our company and getting involved early allowed me to see parts of the industry that I would never have experienced otherwise.
6. What advice would you give to someone just starting out in this industry? – I always say two things. First, make sure you have enough funding to get through the first year. It's going to take that long just to figure things out. Second, even as a start-up, you can compete with the biggest players in this industry. However, you have to be able to market and sell. I can give you a system that your customers will love. But, nobody is going to call you. If you're uncomfortable selling, bring in a partner who lives and breathes it.
7. Any important announcements about products or services or future direction you would like to talk about? – Yes. We'd like to announce that we're going to keep doing exactly what we have been doing. It works.
8. Please share something you particularly like or enjoy about your work. I get a real kick out of seeing my clients succeed, especially when they discover something in our system that helps them close new business. We're always adding things but they're not always paying attention. I love the surprise in their voice when they say, "That's exactly what I needed!"

9. What are some of your hobbies, interest or collections? Are you into any sports? What are your favorite teams? I used to play a lot of basketball and tennis, but, one of my goals is to die without having had knee surgery. So, now I ride my mountain bike around Camelback Mountain in Phoenix every day. Much easier on the infrastructure. I watch Notre Dame football and Diamondbacks baseball. I don't collect anything. I tend to give things away on Craig's List.
10. What type of music do you enjoy listening too? – Classic Rock from the 60's and early 70's. Yes, I am that old. The only thing better than an old James Gang tune is the Eagles playing an old James Gang tune with Joe Walsh out front.
11. What interesting book(s) have you recently read? - I just finished a four book series called The Saxon Chronicles by Bernard Cornwell. It's about the Viking invasion of English territory in the 800's. The main character is a Saxon by the name of Uhtred, a kind and gentle man who will chop your head off in a second if you give him good reason. Life was simpler then.
12. Are you married, and if so, how long have you been married and do you have children? How many, their names and ages? – My high school sweetheart and I just celebrated our 35th anniversary. Now, I just need to figure out how I'm going to explain this to my wife. Just kidding, I am actually referring to my wife, Kathryn. We have three adult children, Katie, Erin and Ryan. They have her intelligence and my irreverence. I don't worry about them.
13. Where was your favorite vacation and what was it about the vacation that made it so memorial? – Back in 1977, my wife and I traveled through Europe in a VW van with a pop-top. We were gone for a year. The thing that made it memorable is that my wife made me come back. I was not finished with that vacation.
14. Where were you born and where did you grow up? What High School and College did you attend? – I was born in La Jolla, California but I grew up in Cleveland, Ohio. In case you're wondering, you can't sue your parents for doing that kind of thing. I checked into it shortly after I saw La Jolla. I went to St. Joseph's High School in Cleveland and I graduated from the University of Notre Dame, where I purposely avoided anything to do with computers. I always tell kids that it really doesn't matter what you choose for a major, but, watch out for that first job. It defines you.
15. Any key information or messages that you would like to make sure that people know about your company? – Efficiency, security, connectivity and affordability. If your current system is missing any one of those attributes, you should give us a holler. It's what we do.
16. If you could look into a crystal ball, lets' say ten years down the road, what do you see happening in the background screening industry? – Well, it's probably more than ten years in the future. However, I see the day when individuals are responsible for managing and presenting their own background information. In other words, the background check isn't ordered after you apply for a job. Rather, you submit your own background data, as certified by an authorized background screening company. In other words, you've already been BackChecked. Hey, that's a good name. I got to remember that.
For more information about BackChecked LLC please contact John Kloos at
jkloos@backchecked.com or 480-970-3612 or visit his web site www.backchecked.com

JOB BOARD DEDICATED TO THE BACKGROUND SCREENING INDUSTRY
Background Screening Jobs

Visit the Job Board for the Employment and Tenant Screening Industry. Here you will find resumes of people with industry experience and employers seeking applicants with experience in Employment and Tenant Screening and related businesses.
For More Information Go To: http://www.backgroundscreeningjobs.com/
ADVERTISERS IN THIS EDITION

UPCOMING CONFERENCES & EVENTS

2009 Events (Click Here to View full list of 2009 Events) – Updated Monthly
SHRM State Conferences, visit http://www.shrm.org/Conferences/StateAffilliateConferences/Pages/default.aspx
Drug and Alcohol Testing Industry Association (DATIA), 2008 Training Course Schedule, visit http://datia.org
Navigating the International Data Protection Maze
The Best Practices and International Committees have joined together to co-sponsor a very special 4 hour workshop at the Mid Year meeting to help prepare NAPBS members to deal with the numerous international data protection and privacy laws. You won't want to miss this practical and thought-provoking workshop.
Click Here For More Information
World Federation for Personnel Management, Events, hhttp://www.wfpma.com/events/default.asp