Equifax No Longer Selling Credit Reports For Employment Screening
Equifax is no longer selling credit reports to employers for the purposes of pre-employment screening, according to Tim Klein, a company spokesperson who revealed the information in an interview with the Dallas Morning News. The credit reports sold by Equifax into the employment market, formerly known as "Persona", were used to determine employment eligibility. And while this is still perfectly legal under the Fair Credit Reporting Act, the company seems to have proactively decided that selling reports to employers wasn't worth the trouble. Long a public relations loser, the use of credit reports by employers has become even more controversial given the current economy and the added difficulty that poor credit causes a job seeker who is already having trouble finding a job. Employers who are filling positions where access to money and sensitive information are commonplace have traditionally reviewed credit reports as part of their pre-employment screening processes. The trouble with the practice is that it can be unfair to some consumers who have found themselves thrown into credit difficulty through no fault of their own. Layoffs, divorce, uncovered medical expenses, business failures, and death in the earning family can all cause a consumer's credit reports to become littered with negative information despite no lack of credit management responsibility. And some argue that using credit reports as a screening tool can be unfair to minorities, a claim that lacks any scientific support at this time.
For More Information Click Here
Bruce Berg's Report On 2009 ASIS International Annual Conference
Bruce did not attend the conference this year, so the information you will see here has come from his very generous "on site" reporters, who have chosen to remain anonymous. We thank them very much for their valuable input. The attendance at this conference was off again this year. The reported number of attendees was about 18,000, although it is interesting that the paid attendance was only 3,600. The remaining thousands of "attendees" were exhibitors and people with free day passes to the exhibit floor.Industry exhibitors decreased again this year, off about 40%:
To Read The Full Report Go To: http://www.bergconsultinggroup.com/id79.html
Are You Gambling With the Consistency of Your Criminal Screening Decisions?
While criminal screening can decrease your company's risk of liability due to criminal acts, it can also expose the company to certain compliance issues. A recent court decision found that some criminal background checks may violate anti-discrimination laws if conducted incorrectly. A decision in the Federal 3rd Circuit Court of Appeals in early 2007, styled El v. SEPTA, marked a serious departure from past treatment of screening for individuals who have criminal convictions. In the past, some have challenged criminal screening policies for having a discriminatory impact on minorities. Under El v SEPTA, the employer needs to prove up its engagement in analysis of risk. The court said that criminal risk based screening, while legally permissible, requires the employer to show it analyzed the risk both qualitatively and quantitatively. The qualitative assessment is performed by the employer considering what the risk of harm is as it relates to the specific job in question. The quantitative assessment is whether the employer considers the likelihood that the harm will occur.
As a result of this court decision, employers need a decision tool that categorizes criminal records and automatically provide a clear accept or decline decision based on established criteria. Ideally, your criminal screening product should include management reporting to monitor the number of accept and decline decisions returned and to view the breakdown of criminal search results by offense type. With this insight, you can monitor staff performance and adjust screening criteria to meet business and legal demands.
To See The Relevant Questions and Read The Full Article Go To:
https://www.nationalbackgrounddata.com/marketing/crim_screen_decisions.html
California Bill Seeks To Restrict Pre-Employment Credit Checks
In five years of performing temporary data entry work, Debra Banks has twice received offers of permanent gigs from impressed employers. But the Hawthorne resident never got the jobs. Once employers checked Banks' credit history and discovered her outstanding medical bills, she said, they quickly rescinded their offers. Employers increasingly use credit inquiries as part of pre-employment background screening, but legislation proposed by a Norwalk assemblyman would significantly limit what types of potential employees could be subject to credit checks. Under a bill proposed by Assemblyman Tony Mendoza, employers could check the credit of applicants only for law enforcement and managerial slots - as well as positions that handle large amounts of cash, jewelry or valuables, or deal with sensitive financial information.
For More Information Go To: http://www.dailybulletin.com/ci_13413554
Court: Ex-Employee Was Allowed To Steal From Company
Recent surveys show most laid-off or resigning employees are prepared to steal information that will help them get a new job. In this recent case, a company tried to take action against one of those employees. Before quitting, an employee who resigned to run a consulting firm e-mailed several sensitive documents — including financial records, customer lists, marketing research and Web site data — to his personal account. Also, two months after the employee quit, an IT administrator discovered that someone was logged in to the company's network using the ex-employee's username, which had never been deactivated. The employee never denied sending himself copies of confidential information. So when the company tried to take legal action, why did a court toss the suit? Because the employee was given free access to the documents. The Computer Fraud and Abuse Act allows penalties for people who commit fraud by accessing a computer "without authorization." As for logging in to the network after he quit, the company couldn't prove it was the ex-employee, rather than someone else who knew his username and password. (Both pieces of data were saved on a computer that at least two other employees could access.)
For More Information Go To: http://www.hrmorning.com/court-ex-employee-was-allowed-to-steal-from-company/
Applicant Insight Revolutionizes Regulatory Required Fingerprinting
Applicant Insight, a leading provider of background screening and workflow automation has launched an exciting solution that is revolutionizing the process for regulatory required fingerprinting. Applicant Insight extends a national network of LiveScan machines coupled with a robust data management solution boasting a customizable, web based applicant registration and sophisticated back-end data management solution to serve both corporate end users and screening services providers. As a leading provider in our space, we add superior technology to a previously cumbersome and lengthy process to ensure that our clients have the tools to manage this process and get FBI results back within minutes instead of weeks.
To Read The Full Article or To Find Out More information about Applicant Insight visit http://www.ainsight.com.
HirEase, Inc. Chosen As Finalist In Business Leader Media & Rex Healthcare's Annual Healthiest Company Award
The 2009 Healthiest Company Awards, sponsored by Rex UNC Health Care and Business Leader Media recognizes companies for their health and wellness programs and initiatives. This year, Paul Dent, chief executive officer of HirEase, Inc. was notified that the company had placed as a finalist for the healthiest company category. Additionally, HirEase's chief financial officer, Heidi Dent, placed as one of three finalists for the healthiest female executive category. According to Business Leader Media, HirEase was chosen in part due to their unique approach to workplace wellness, which includes quarterly on-site chair massages and bring your pet to work days to reduce stress and anxiety. Additional healthy workplace offerings by HirEase include a company sports team and providing loaner bicycles for employees. Dent remarks, "It really is a privilege to be honored by the business community for our corporate wellness initiatives. HirEase is deeply committed to creating a workplace environment that encourages healthy living and right choices for a better quality of life."
For More Information Go To: www.hirease.com
Welcome to the Legal Challenge Question!
As the background screening industry continues to get more competitive the firms that will ultimately succeed will be those that create competitive advantage through their people by offering continuous learning opportunities to heightened their knowledge and capabilities. We believe that having employees that are very knowledgeable about the legal landscape of background screening is essential to continued success.
We are grateful to Pam Devata, Seyfarth Shaw LLP for providing the expertise for this valuable endeavor. For information regarding the answers to the Legal Challenge Questions, please contact Pamela Devata at Seyfarth Shaw LLP at pdevata@seyfarth.com or 312-460-5000 or visit www.seyfarth.com.
Please choose your answer by clicking on it:
ANNOUNCEMENTS (continued)
2009 Pre-employment Screeners' Conference Brings India Conference to Clearwater
The India conference comes to Clearwater - a selected panel from the Indian Pre-employment Screening Industry will address the conference, discussing pertinent issues to screening in India. In addition, attendees will have the opportunity to meet and network with HR Executives at Joint Welcoming Cocktail Party and Lunches With HR Executives from The Pre-employment Screeners in Human Resources Conference. Don't miss this opportunity to learn and meet potential clients.
For More Information Go To http://www.thebackgroundinvestigator.com/current_issue/index.asp?id=1111&title=India Conference Comes To Clearwater or contact phyllisn@search4crime.com
Imagination Technologies is Ranked by Inc. 5000 as One of America's Fastest Growing Companies
Imagination Technologies, providers of the FRS suite of industry leading technology solutions for background screening companies, is pleased to announce that they have been named one of the 5000 fastest growing private companies in America by Inc. magazine. FRS saw its sales grow by 95.5% over the last three years and earn them a ranking of 2928 on the prestigious Inc. 5000 list, the preeminent ranking of privately held, independent companies in the U.S. "We are extremely honored by this recognition for our company", stated Phil Chapman, President of Imagination Technologies. "We are very blessed to have some of the top screening firms in the country as our clients. When combined with an excellent group of strategic partners and a top-notch in-house team, we have a large group of people and companies with which to share in this achievement."
For More Information Go To: http://www.frssoftware.com/News.aspx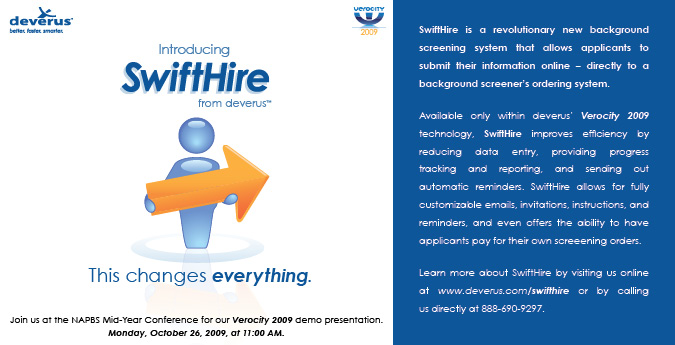 DATA PROTECTION AND FRAUD
Top 3 Lies Candidates Tell HR
Competition for jobs is high, and many candidates will go to great lengths to stand out — including lie to you. Here are some of the latest resume tweaks, according FakeResume.com, a web site that advises job seekers on how to bend the truth and get away with it:

1. Covering up employment gaps
2. Fake references
3. Phony responsibilities
FakeResume.com provides tips to HR Managers on how to thwart these attempts to deceive hiring managers. To Read The Full Article and To Learn How To Catch These Lies Go To: http://www.hrrecruitingalert.com/top-3-things-candidates-lie-about/
Candidate Fraud: Who's to Blame?
Internet and newspaper archives are full of stories about candidates who have been appointed into roles on the strength of fraudulent qualifications. Are recruiters making it too easy for candidates to deceive them? We've all heard horror stories of outright job seeker fraud such as the UK minicab driver who bought a £12,000 fake PhD, stole the identity of a real former doctor and practised (quite literally) for five years before being caught. How about the university professor who didn't have any of the three qualifications she claimed to have?
How do applicants try to decieve you? Stealing the identity of a real person; buying fake qualifications is another. But it's not always that obvious. You might interview someone, check their ID, check their original qualifications and everything appears OK - and then someone else turns up to the interview with the client. Sometimes fake ID is presented at an interview. And now, there are services out there to provide fake references for job seekers. In other words, you call, check the dates, and the employment status - and it's all fraudulent, down to the business number (the number just reroutes to an accomplice's home phone or mobile). One company even offers fake business cards, phone number, email address - even a fake personal assistant! To protect there company from hiring one of these fraudsters, recruiters must regularly use methods that will protect their client and their own reputation from fraudulent applications. Here are some helpful steps you can take:
To Read The Full Article Go To: http://www.rcsa.com.au/savvy/features.htm
8 Out Of 10 Crimes Against Businesses Are Carried Out By Employees
Did you know that eight out of ten crimes against businesses are carried out by employees? Workplace fraud and employee theft are more prevalent than ever: It is estimated that the average American business loses six percent of its total annual revenues due to some form of employee fraud. Most business owners prefer to think of their employees as loyal, trustworthy and honest, and are unwilling to accept the reality that those whom they regard as "family" might be stealing from them. Typically, losses attributable to employee fraud can range from relatively small, one-time thefts to long-term schemes that go undetected for years. Statistics indicate that the average length of time that an employee fraud goes undetected is eighteen months, during which time an employer can lose enormous sums of money. That's why early detection of employee fraud is vital. To protect against this ever-present risk, companies would be wise to establish loss prevention programs that include training in fraud prevention and detection for all managers, sound loss control practices and all companies ought to obtain separate employee dishonesty insurance or employee theft coverage.
To Learn More About How You Can Protect Your Business From Employee Dishonesty Go To: http://setnorbyer.typepad.com/my_weblog/2009/09/did-you-knowemployee-dishonesty.html
CRI Group Launches New Web-based International Reporting Platform
Corporate Research and Investigations LLC, a wholly owned subsidiary of CRI Group. (www.crigroup.com) announced the official launch of its new web-based international services platform. The CRI Group's International Services platform is specifically developed and devoted to support the investigative screening needs of corporations employing individuals with international backgrounds as well as the needs of background screening providers who need to secure these services on a wholesale basis for their screening clientele. Simplicity meets flexibility in a revolutionary ordering process. Our client portal puts convenience and ease into the ordering process with innovative web technology. The new system will enable the requestor to see, in real time, the requirements needed, the process in which the records are obtained and real time status. It will also show the requestor exactly what is needed and/or required in order for CRI Group Background Screening Services to perform the search right online as the requestor is entering the search.
For More Information Go To: http://www.crigroup.com/newsupdate.php
HRchitect Presents the Beauty Pageant Webinar Series - Ms Background Screening Beauty Pageant
HRchitect has unparalleled knowledge of the many vendors in the HR technology space and maintains complete vendor neutrality. As the leaders in this marketplace, we feel it is our responsibility to help educate you, the consumer, on the many choices available to you and to help you make sense of the puzzling world of HR technology. As a result, we have recently developed a series of Webinars focused on the vendor landscape and broken down by different product areas. Best of all, these webinars are complimentary. Each 90-minute webinar will each feature up to six vendors and as you can imagine, there are a lot of vendors that we had to choose from to narrow it down to that number.
For More Information Go To: http://www.hrchitect.com/News/Pageant
Take Someone Special To Dinner On ME!
Is your significant other's birthday coming up soon? How about an important anniversary or even better take him or her out 'just because he/she is your special someone!'Just think of the possibilities if you surprise "that special someone" with a fantastic night out!!!! Click Here For Information
Manpower survey: Hiring expectations decline
U.S. employers plan to cut back on hiring in the fourth quarter compared with the third quarter and the same period a year ago, according to the employment outlook survey released today by Manpower Inc. (NYSE: MAN). The survey questioned more than 72,000 employers around the world, including more than 28,000 in the U.S. It found that 12% of U.S. employers plan to increase their staff in the fourth quarter, 14% plan to decrease, 69% plan no change and 5% don't know for a net employment outlook of negative 2%.
For More Information Click Here
Its 2010 Budget Season!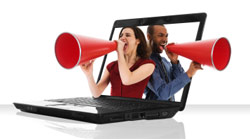 PreemploymentDirectory.com's 2009 Marketing Portfolios for:
We Specialize in Promoting the Products and Services of businesses in the Background Screening Industry.
Click on the specific Marketing Portfolio above that fits your business.
The SHRM LINE® Employment Expectations Report for September 2009
Hiring in Manufacturing and Services Will Continue to Make Strides in September
Hiring in September will reach a level not seen in nearly a year, according to the Society for Human Resource Management's (SHRM) Leading Indicators of National Employment (LINE) survey for September 2009. Hiring expectations in September QQ will follow the recent growth pattern. Though hiring is down in September compared with a year ago, manufacturers and service companies are planning the highest combined level of hiring since October 2008.There is growing evidence that the job market is improving. September marks the highest level of hiring in manufacturing since October 2008. In the service sector, the hiring rate will surpass the layoff rate for the fifth consecutive month.
Source: SHRM Leading Indicators of National Employment (LINE)
To Read The Full Report visit www.shrm.org/line
Second Annual Record Retriever Meeting To Be Held In Clearwater
The 8th Annual Pre-Employment Screeners Conference sponsored by The Background Investigator will host the second Annual Records Retrievers Meeting at their annual conference.
For More Information Go To: http://www.thebackgroundinvestigator.com/
Among unemployed adults aged 18 or older in 2008, 19.6 percent were current illicit drug users, which was higher than the 8.0 percent of those employed full time and 10.2 percent of those employed part time. However, most illicit drug users were employed. Of the 17.8 million current illicit drug users aged 18 or older in 2008, 12.9 million (72.7%) employed either full or part time. The number of unemployed illicit drug users increased from 1.3 million in 2007 to 1.8 million in 2008, primarily because of an overall increase in the number of unemployed persons.
Source: Results from the 2008 National Survey on Drug Use and Health: National Findings
To Read The Full Survey Results Go To: http://www.swiftpage6.com/CampResource/2Y0RJSUNHQZ542IS/1/text.pdf
One Site! Many Suppliers!

Looking for the Top Suppliers in the Industry? Need to find a new Supplier?
Visit PreemploymentDirectory.com's VENDOR SHOWCASE which features suppliers to the Background Screening Industry (go to www.PreemploymentDirectory.com, click on 'Click Here' and then scroll down to Vendor Showcase for Background Screening Industry Suppliers)
STOP STRUGGLING WITH WRITING AND PUBLISHING YOUR NEWSLETTER:
We can help you have a high quality e-newsletter to help nurture your relationship with your clients and attract new clients. Our customized newsletter service will take over your newsletter task or create a new one for you. We can manage the creation of your newsletter for you.
We are constantly researching information to use for The Background Buzz and you can put our research to use for you. Using the information rich content from The Background Buzz (minus the ads and competitors information) we will create a custom newsletter for you.
Use your staff's time to do more valuable work and save all the hassle of researching or writing articles, formatting and managing all the other ezine tasks with our customized ezine process.
Contact Barry Nixon at 949-770-5264 or at wbnixon@aol.com for more information.
West Not Prepared To Compete for Talent in Asia
U.S. and European companies are not prepared for the fierce competition for talent that is brewing in Asia at a time when doing business in that part of the world may decide a company's future, Kevin Wheeler told recruiters at a Global ERE Expo. Asian countries will dominate the global economy by 2040, and "every major company will have a presence there by 2020 or probably not exist," said Wheeler, who is president and founder of Global Learning Resources (www.glresources.com). The "two giants" of the Asian economy are China, with 1.3 billion people, and India, with 1.1 billion people, he said. Demographic trends show the populations of the United States and Europe are getting older every day. "Asia doesn't need us," he said. "The biggest danger" to western corporations is the lack of knowledge about, or even the dismissal of, Asia as a factor in business decisions, he said. Western executives think of China and India as places to send low-end jobs, but both countries are investing heavily in research and development. China, for example, has a space facility and can build its own spy planes, he said. What is occurring in China and India is an economic evolution that took a century to occur in the United States and Europe. But "it's concentrated, it's bigger and faster" in Asia's two giants, he said.
To Read The Full Article Go To: http://www.shrmindia.org/west-not-prepared-compete-talent-asia
NAPBS International Committee Update
Our committee is co-sponsoring with The Best Practices Committee a very special 4 hour workshop on Navigating the International Data Protection Maze at the Mid Year conference coming up in October to help prepare NAPBS members to deal with the numerous international data protection and privacy laws. You won't want to miss this practical and thought-provoking workshop that will be presented by Peggy Eisenhauer who has helped companies develop and document privacy, security and fair information practices programs for the past 17 years.
For More Information Click Here
Global Job Prospects Recover
Global job prospects are improving for the first time since last autumn, according to Antal's Global Snapshot survey. The survey reveals that current hiring across the globe was up from 46% in the spring to 50% now. The number of organisations intending to hire in the coming quarter was up from 44% to 48%, while those intending to shed staff had fallen from 35% in the spring to 25% now. Highest hiring levels in Western Europe are to be found in France (54%), UK (50%) Belgium (50%) and Germany (46%), while in Eastern Europe and Eurasia, Russia (62%), the Czech Republic (60%), Poland (53%) and Bulgaria (54%) recorded highest levels. Hiring levels were also high in Egypt and the Gulf, while India and China are mounting a recovery.
Source: http://www.recruiter.co.uk/global-job-prospects-recover/1002640.article
INTERNATIONAL ANNOUNCEMENTS
CRI Group Launches New Web-based International Reporting Platform
Corporate Research and Investigations LLC, a wholly owned subsidiary of CRI Group. (www.crigroup.com) announced the official launch of its new web-based international services platform. The CRI Group's International Services platform is specifically developed and devoted to support the investigative screening needs of corporations employing individuals with international backgrounds as well as the needs of background screening providers who need to secure these services on a wholesale basis for their screening clientele. Simplicity meets flexibility in a revolutionary ordering process. Our client portal puts convenience and ease into the ordering process with innovative web technology. The new system will enable the requestor to see, in real time, the requirements needed, the process in which the records are obtained and real time status. It will also show the requestor exactly what is needed and/or required in order for CRI Group Background Screening Services to perform the search right online as the requestor is entering the search.
For More Information Go To: http://www.crigroup.com/newsupdate.php
EMPS Launches I Check Integrated Screening & AFIS Criminal Fingerprint System
Employers' Mutual Protection Service is proud to announce the launch of their new development in background screening technology. As South Africa's oldest screening company we have developed an all in one solution for the AFISwitch fingerprint technology that will change the way your business conducts background checks.
For More Information Go To: http://www.emps.co.za/
Accurate Information Systems Launches New International Reporting Platform
Accurate Information Systems, Inc. (www.accinfosys.com) announced today the official launch of its new webbased international services platform. The AIS International Services platform is specifically developed and devoted to support the investigative screening needs of corporations employing individuals with international backgrounds as well as the needs of background screening providers who need to secure these services on a wholesale basis for their screening clientele.
For More Information Go To: http://www.accinfosys.com/documents/InternationalReportingPlatform.pdf
Leading Fingerprint Software Chosen to Enroll and Verify Pilgrims at Hajj by the Kaduna State Muslims Pilgrims Board in Nigeria
The Kaduna State Muslim Pilgrims Welfare Board will now be able to enroll more than 8,000 potential pilgrims for Hajj, and eliminate the hassle of multiple registrations from a single person. Kaduna State can also accurately verify each of the pilgrims in attendance at Hajj in Mecca (KSA), the Holy Pilgrimage City of Saudi Arabia. This breakthrough in precise and efficient authentication is a result of using biometric technology from M2SYS, an award-winning biometric technology research and development firm. The software will enable Kaduna to keep a database of records that include every detail related to Hajj, including how many times a pilgrim performed. The biometric fingerprint solution will also allow Kaduna to track and prevent any blacklisted offenders from being registered by fraudulent means.
For More Information Go To:
http://www.scribd.com/doc/19110512/Leading-Fingerprint-Software-Chosen-to-Enroll-and-Verify-Pilgrims-at-Hajj-by-the-Kaduna-State-Muslims-Pilgrims-Board-in-Nigeria
Job Ads Grew In August: Olivier
The Olivier Job Index last month recorded its first real growth since May 2008. Job ads grew by 2.4 per cent in August, showing "job creation has turned a corner", according to Bob Olivier. The upswing follows a slowing of the decline in job ads over the past four months, and last month's steady figures. There were big positive swings in part time jobs (up 10.8%) and casual work (up 11.5%). And allaying fears of 'underemployment', full-time jobs grew, too, Olivier said. Western Australia bounced back strongest, adding almost 10 per cent more jobs in the month. NSW fell 1.3 per cent, reflecting its economic problems, and the ACT was down 4.2 per cent, but all other states saw job ads grow. The sectors that have been hurting most have bounced back best, Olivier noted.
To Read The Full Article Click Here
Canadian Employment Picture Improves
Among the more than 1,900 Canadian employers surveyed by Manpower, 15% planned to increase staff in the fourth quarter, 11% planned cuts, 73% anticipated no change and 1% said they didn't know for a net employment outlook of 4% -- or 5% when seasonally adjusted. This compares with a seasonally adjusted net employment outlook of 14% for the fourth quarter of 2008.
For More Information Click Here
School Bus Driver Wins Privacy Battle
A Saskatoon bus driver who was worried a mandatory background check with a U.S. security firm would result in a loss of her privacy has scored a victory. She had refused to let her employer do a background check on her because it was using a U.S.-based security firm. She was concerned about what would happen to her personal information once it crossed the border, where privacy laws are more lax than Canada's. She was also worried that, by refusing to submit to a check, she'd lose her job. But First Student announced Wednesday that from now on, it will use a Canadian company to do background checks.
To Read The Full Article Go To: http://www.cbc.ca/canada/saskatchewan/story/2009/08/13/privacy-bus.html

The International Screener Spotlight
We are adding 'The International Screener Spotlight' column. Each month we will feature one International Screening firms' owner or executive. The column will be based on an interview with the business owner or senior sales or marketing executive. The column will be focused on helping clients and potential clients get to know you on a more personal level, beyond just your products and services, because ultimately people buy from people they know and can relate too. The column will include a photo. We are particularly please to announce that we will be offering this program at no charge (it's a $350.00 value) to our Platinum Members as a way of 'giving you more than you expected' and to fulfill our goal of continuously seeking out ways to create additional sales opportunities for you. Click here for more information.
The program will also be available to other international screening firms that are not members of our Platinum Club after we have scheduled our Platinum Members. If you are interested in learning how you can participate in The International Screener Spotlight Column program please click here for more information.
Indian Companies Taking A Fresh Look At The Way They Hire
Firms have slowed down their pace of hiring and are stressing on matching skills to the job profile.
Hiring standards have gone up relatively and organizations are focusing on performance productivity.
Recruiters are laying stringent hiring norms and strictly adhering to it.
Employers are putting enough filters and bettering their hiring mechanism by incorporating assessment tests, background checking, more interviews etc.
Easy availability of experienced manpower at lesser salaries is leading employers to recruit from within their industries.
To Read The Full Article Go To: http://www.shrmindia.org/fewer-better-hires
Workplace Fraud Increases By 69%
The number of thefts and deceptions in the workplace has increased by 69 per cent in the first half of the year compared with the last half of 2008, according to fraud prevention service CIFAS. The effects of the recession are clearly demonstrated by the increased number of frauds during the year to June 2009, according to the 260 members firms of CIFAS, which includes banks insurers, investment managers and share dealers. It stated that this demonstrates that as the effects of the recession cut deeper, more people are turning to fraudulent activity that they would not have considered before. "Desperate times do, indeed, lead to desperate measures, and businesses need to put in place all possible controls to ensure that they, their employees and customers are not subjected to fraud risks that can be avoided."
For More Information Go To: www.cifas.org.uk/default.asp?edit_id=926-57
Recruitment Fraud Detected At Local Authorities
In a new report called 'Protecting the Public Purse' published by The Audit Commission, the independent watchdog organisation in charge of auditing the 200 billion Pounds spent by 11,000 local public bodies in the UK, has found various examples of temporary and permanent recruitment fraud. Councils employ more than two million permanent staff and many thousands of temporary and agency workers at any one time. The vast majority of these employees are honest. However, the importance of verifying the identity, qualifications, employment and, where appropriate, criminal history of those already employed or applying for posts has been shown to be a key defence against fraud. There are also clear risks associated with allowing someone with false or overstated references to carry out tasks for which they are not qualified. People wishing to gain employment in order to exploit opportunities for criminal purposes have used weaknesses in recruitment processes to gain access to an organisation and have then gone on to perpetrate other frauds. The London Borough of Waltham Forest which has improved the effectiveness of their employee vetting arrangements have been surprised at the scale of what they have discovered.
To Read The Full Report Please Click Here
Directors Urged To Use The Data Protection Act To Reduce The Risk Of Hiring Serial Fraudsters
Arjun Medhi, staff fraud adviser at CIFAS - the UK's Fraud Prevention Service – commented "Dishonest actions by staff such as the falsification of expenses or time sheets have shot up by a staggering 69% in the first half of 2009 compared with the last half of 2008" - indicating that fraud is directly linked with the recession. Medhi told Personnel Today that employers should work with competitors to share data, in line with data protection rules, to avoid being stung by fraudsters. He said: "[By having] data-sharing capabilities, they can identify [a fraudster] and not hire that person. In HR you may see lots of people hide behind the DPA. In this case you can use it to your advantage. This [DPA] acts as a deterrent.
For More Information Go To: http://www.personneltoday.com/articles/2009/08/28/51942/data-protection-act-can-limit-staff-fraud.html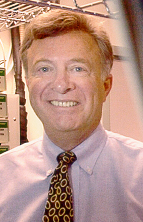 Paul founded ERC Dataplus in 1993. Prior to starting ERC, Paul practiced law and from 1980 until 1992, was the General Counsel of Bakers Industries, a large private security firm with more than 100,000 employees.
As Baker Industries' General Counsel, Paul had to deal with many of the issues that large firms encounter such as high turnover, employee negligent behavior and the many challenges associated with hiring the right person. When he left Baker, he believed there was a business opportunity to impact these issues. Initially he focused on pre-employment testing; but, was serendipitously introduced to interactive voice response (IVR) and saw the opportunity to use it in the prescreening process. As fate would have at the law firm where he rented office space one of the other tenants was an IVR programmer. They developed a relationship and starting working together to build a pre-screening interview process built on an IVR platform that would make applying for a job a better experience for applicants and the employer.
Paul indicated that in parallel to building the IVR system Marriott Hotel in Philadelphia had a really bad experience when they ran an advertisement for 400 new positions and 13,000 people showed up for interviews. Somehow having experienced this situation Marriott found out about Paul's new venture (by this time, Peter Clarke, an IVR expert had joined ERC Dataplus as its Chief Technology Officer) and contacted him to see if ERC could help them by adding an interview scheduling system to the employee pre-screening. As an added bonus, ERC also collected each applicant's residence zip code that would allow Marriott to demonstrate its community outreach efforts, a requirement under its redevelopment funding. ,This was the beginning of many contracts with Marriott who they still have as a client today.
Although the company's first name was "Employers Resource Corporation," as time passed its customers started calling them ERC, the name stuck, and was formally changed in 1995. "Dataplus" was added to reflect the fact that it was doing much more than collecting data, it was providing clients with the opportunity to use it to enhance their human resource planning.
ERC started getting involved with the background screening industry because clients were asking them to integrate their applicant front-end processing with different background screening firms. After several of these integrations, Paul realized doing these one-by-one on an ad hoc basis, was too costly for it and its clients and started exploring a better way to fulfill what was an apparent market need. Characteristic of his visionary approach Paul pursued a design that would engage applicants in the data entry process. This approach improved accuracy, sped up turn around time and eliminated this time consuming activity from recruiters' responsibility and has now become an industry standard. In addition, the company has integrated with all the major background screening industry platforms: Accio Data, Clearstar.net, Epic Concepts, FRS, Tazworks, ISS, and TeamScreen.
Starting in the fall of 2007,the company has put a concerted focus on the background screening industry. In April, Carla Knoll, EVP-Partner Programs, who had returned to ERC after a two year "family time hiatus," took on the responsibity of launching the new program. Carla's business savvy, high energy, enthusiasm, drive to succeed have contributed to the wide acceptance ERC has received from the industry in such a short time.
On the personal side, Paul grew up in Camden, N.J. and attended Haddonfield High School. He paused to reflect for a moment on how positive an experience his growing up was in Camden despite its current reputation for high crime and being among the poorest cities in the country. He received his bachelor's degree from the University of Pennsylvania and studied for a year at the London School of Economics. He earned his law degree at Temple University. He is married with two children and proudly stated that he has six grand children. Paul is no longer fired up about sports although if Penn is playing someone good he may attend a game. He has very diverse interest in music noting that his favor genres are classical and reggae. He added that he is a big Bob Marley fan.
In addition, traveling is one of his true passions. His two favorite trips took him to diverse countries – China and South Africa. He was amazed by the vibrancy and buildings in Shanghai and Beijing. He noted the beauty of Cape Town and reveled in how much he enjoyed the safari experience. Next on his adventure list is Egypt.
Returning to a discussion of the business he shared that their new I-9/Everify tool had been approved and they are introducing an Automated Job Posting System which integrates with 3300 job boards. He also chuckled as he said, "We have some 'game changing' products on the drawing board," but noted it was premature to talk about them at this point. He did share that his continued focus is on products that will give broader and deeper information about applicants noting that employers need tools to help them make high quality hiring decisions and should live by the slogan to be 'slow to hire, quick to fire.' He also feels that there is a growing need for applicants to have a much more realistic picture of the job they are being hired for to close the gap between what employers know about the applicant and what the applicant knows about the employer.
In response to my question about what he sees in the future for the background screening industry he was uncomfortable trying to speculate on what might be happening in the industry 10 years out. However, he did offer a perspective on something he believes that firms in the industry need to consider. First, he believes that since background screening firms essentially buy their data from the same sources there is a great opportunity to differentiate themselves other than by price. Second, he believes that background screening firms could take a broader view of the business that they are in and see that they are not just delivering profiles, but are part of a bigger picture: the Hiring Process. This simple reframing can open doors to new service offerings and new customer opportunities.
For More Information About ERC Dataplus Visit http://www.ercdataplus.com/
JOB BOARD DEDICATED TO THE BACKGROUND SCREENING INDUSTRY
Background Screening Jobs

Visit the Job Board for the Employment and Tenant Screening Industry. Here you will find resumes of people with industry experience and employers seeking applicants with experience in Employment and Tenant Screening and related businesses.
For More Information Go To: http://www.backgroundscreeningjobs.com/
ADVERTISERS IN THIS EDITION

UPCOMING CONFERENCES & EVENTS

2009 Events (Click Here to View full list of 2009 Events) – Updated Monthly
SHRM State Conferences, visit http://www.shrm.org/Conferences/StateAffilliateConferences/Pages/default.aspx
Drug and Alcohol Testing Industry Association (DATIA), 2008 Training Course Schedule, visit http://datia.org
Navigating the International Data Protection Maze
The Best Practices and International Committees have joined together to co-sponsor a very special 4 hour workshop at the Mid Year meeting to help prepare NAPBS members to deal with the numerous international data protection and privacy laws. You won't want to miss this practical and thought-provoking workshop.
Click Here For More Information
World Federation for Personnel Management, Events, hhttp://www.wfpma.com/events/default.asp