Browse by Company Alphabetically:
A
B
C
D
E
F
G
H
I
J
K
L
M
N
O
P
Q
R
S
T
U
V
W
X
Y
Z
Employment Screening Companies "D"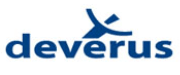 deverus, Inc.
1708 West 6th Street
Austin, Texas 78703
Office: (888) 690-9297, x308
Email: shawn@deverus.com
Web: www.deverus.com


| | |
| --- | --- |
| | deverus, Inc., helps background check companies make crucial connections between their customers, key information sources, as well as applicant tracking systems using advanced connectivity platforms. deverus' drive for innovating industry-changing solutions, knowledge of the industry, and unparalleled customer support is a key reason their clients out-perform the average industry growth by 20% year after year. For more information, visit www.deverus.com or call (888) 690-9297. |
---



Data Access, Inc.
West Paterson, New Jersey
800-247-2365 - Fax 973-256-2072
www.dataaccessinc.net


| | |
| --- | --- |
| | Data Access is an employment and tenant screening firm that offers clients the ability to order a variety of background checks through our state-of-the-art technology. Our user friendly system makes it easy to order, retrieve, track searches, conduct yearly updates without having to re-enter data again. Our system offers an online storage facility, pre-set customized report set up and FCRA compliance forms online. We have no up front fees or monthly minimum spending obligations. |
---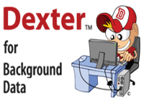 Dexter
Berg Consulting Group
2240 Palm Beach Lakes Blvd
Suite 105
West Palm Beach, FL
33409561-712-1277
bruce.berg@bergconsultinggroup.com
www.bergconsultinggroup.com



Real-time criminal records using this proven data extraction tool that retrieves up-to-the-minute, real-time direct-from-the-court records

· Full hit extraction
· Direct from courts via their on-line records
· Not from a database
· XML integrated (Dexter does it) or access via web
· More Accurate and Faster than a human
· Available 24/7/365
· Serving the largest and the smallest

CRAsTWO-WEEK FREE TRIAL. Dexter guarantees accuracy!

Call us at 561-712-1277 today to set up a demo and to get started
Modernize your criminal search method with today's technology: Dexter
---



Data Facts
Hire FASTER. Hire EASIER. Hire SMARTER with Data Facts.
800 264 4110
empsales@datafacts.com
Follow Us: https://twitter.com/#!/dfempscreening
Connect with us: http://www.linkedin.com/company/629022
Let Us Keep You Up to Date: http://dfempscreening.wordpress.com/

Since 1989, Data Facts has been among the nation's leading providers of background screening services that protect your business from negligent hiring, decrease turnover, and improve your bottom line. Data Facts' extensive services include criminal record checks, assessment surveys, drug testing, volunteer & student screening, and applicant tracking, along with our NEW Social Screening and Infinity Screening solutions. Visit us at www.datafacts.com.

· Founding Member of the National Association of Professional Background Screeners
· Experienced staff of licensed private investigators - NCRA/FCRA certified
· Specialized production teams for each account ensure personalized service
· Data Facts delivers what others have only promised - the service you expect consistently and
relationships that last.
---
D & B Legal Services, Inc.
P.O. Box 7471
Overland Park, KS 66207
Phone 913-963-1279
Fax 913-385-9992
D & D Pre Employment Screening Inc
30 S Valley Rd Ste 305,
Paoli, PA 19301-1476
(610) 722-9280
Dakoda Background Services
186 At The Falls
Bushkill, Pennsylvania 18324
Sales POC: Eric Banda
Phone: 1-877-866-0687
Fax: 1-877-866-0687
DAC Services
4500 S. 129th East Avenue, Ste 200
Tulsa, OK 74134
800-331-9175

Dallas Security, Inc.
222 S. Easton Road
Glenside, PA 19038
Voice (215) 576-7336
Fax (215) 576-0680

Damik Inc.
P.O. Box 140136
Staten Island, NY 10314
718.818.9681
Daniel D. Stevens Inc. (DDS)
7618 17th Avenue
Brooklyn, NY 11214
Toll Free: (800) 647-7999
Ph: (718) 234-0005
Fax: (718) 234-0010
DataCheck, Inc.
800 S. El Camino Real #212
San Clemente, CA 92672
Phone: 800-253-3394
Fax: 949-492-3634
Data Facts
8520 Macon Road, Suite 2
Cordova, TN 38018
Ph: (901) 685-7599
Toll Free: (800) 264-4110
Fax: (800) 765-5013

DataQuest
Po Box 2250
Everette, WA 98213
Phone: 888-443-0135
Fax: 888-226-6952
---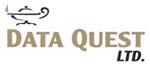 Data Quest, Ltd.
180 Lincoln Street
Boston, MA 02111
Phone: (800) 292-9797
Fax: (617) 437-0034; (877) 362-7272
tturgeon@dataquestonline.com
www.dataquestonline.com



Currently celebrating its 25th anniversary, Data Quest provides its clients with expert consultations to develop & implement comprehensive applicant screening programs to avoid negligent hiring.

A full-service, licensed, corporate private investigations agency, Data Quest provides intelligence gathering, loss prevention & detection services to companies nationwide. Data Quest offers a complete range of investigative services, including but not limited to: Pre- and Post-Employment Screenings, Background Checks, Due Diligence Reports, Drug Testing, Undercover Operatives, Mystery Shopping Audits, Integrity Verification Audits, Surveillance (Physical & Digital Video Systems), Polygraph Testing and Skip Tracing.


---
DATA-QUIK
Background Research Services
3237 Bristol Road, Suite 208
Bensalem, PA 19020
800-206-5025
Data Screen
P.O. Box 852698
Mesquite, TX 75185
Ph: (972) 288-3949
Fax: (972) 289-9181
Data Screen, Inc.
PMB 264
4750 Bryant Irvin Road, Suite 808
Fort Worth, TX 76132
(817)294-7671
Datasource
1200 Corporate Center
1200 South Outer Road
Blue Springs, MO 64015
Ph: (816) 228-5255
Fax: (816) 224-9699
DATCO Services Corporation
2280 Grass Valley Highway, Suite 232
Phone: (530) 268-8101
Fax: (530) 268-9060
DataTrace Online, Inc.
P.O. Box 95322
South Jordan, UT 84095
Phone: 800-748-5335
Fax: 801-253-2478
DCW & Associates
7400 Center Avenue, Suite 209
Huntington Beach, CA 92647
Phone 714-892-0442
Fax 714-892-3543
DDI, Inc.
218 West Pike Street
Covington, Kentucky 41011
Phone: 859-431-3011
Fax: 859-392-8583
DC Investigations & Associates
Sugar Land, TX 77479
Ph: (800) 760-4336
Fax: (866) 760-4336
DCI Resources, Inc.
2222 Upland Park Drive
Sugar Land, TX 77479
800-760-4336
Dcode Research Services Private Limited
236, 1st Floor, Ramiah Plaza,
11th Main Road,
Jayanagar 4th T Block,
Bangalore-560041
Mobile Phone +91 - 98451 68410
Deception Control, Inc.
1835 South Perimeter Rd, Suite 125
Fort Lauderdale, FL 33309
Phone: 800 776 1660
Fax: 954 776 7687
Delve Information Resources
3252 Al Drive
Duluth, GA 30096
Ph: (770) 381-8022
Fax: (770) 381-7965
Toll Free: (800) 348-3980
Delve Security Limited
Ireland
Phone / Fax:
+353 (0)25 46973

Detect Fraud
1870 Starkey Rd., Suite 2
Largo, FL 33771
Ph: (727) 556-2730
Toll Free: (800) 780-3032
Fax: (727) 573-7703
Detective.com
P.O. Box 5081
Buffalo Grove, IL 60089
Ph: (847) 325-4170
Fax: (847) 325-4168
Detective Russia Agency
50 let Oktyabra Street 27/1
Moscow
Detektei Stern
Mainzer Lanstr.16 (Trianon 7, floor), D-60325, Frankfurt/M, Germany
+49 (0) 69-82 37 70 83
+ 49 (0) 69-82 37 74 91
Deverus
902 East 5th Street, Suite 101
Austin, TX 78701
Ph: (888) 690-9297
Fax: (512) 485-3111

Diligent Data Service
520 Mohawk Terrace
Clifton Park, NY 12065
Toll Free: (866) 371-2743
Fax: (518) 371-6336
Discreet Research, Inc.
1514 17th Street, NW, Unit #103
Washington, DC 20036
Fax: (801) 365-9349
D.L.B. AIRE LTD. dba BACKGROUNDCHECK
111 N. KING STREET # 500
HONOLULU, HI 96817
phone: 808-524-2030
fax: 808-532-7824
DMV Driving Record Search
3665 East Bay Drive, #204-183
Largo, FL 33771
Fax: (727) 467-0918
Docket Detective LLC
404 W. South Street
Carlisle, PA 17013
Phone: 717-249-9397

Doctor Background Check (Specialty)
604 Mission Street
San Francisco, CA 94105
Due Dilligence, Inc.
P.O. Box 8366
Missoula, MO 59807
800-644-0107

Browse by Company Alphabetically:

A B C D E F G H I J K L M N O P Q R S T U V W X Y Z
Click Here to Upgrade to an Enhanced Listing