Browse by Company Alphabetically:
A
B
C
D
E
F
G
H
I
J
K
L
M
N
O
P
Q
R
S
T
U
V
W
X
Y
Z
Employment Screening Companies "O"



Omni Data Retrieval
Phone: 952-985-7220
Toll Free: 877-257-0054
Fax: 952-985-7211
Email: sales@omnidataretrieval.com
Web: www.omnidataretrieval.com



Omni Data Retrieval is a wholesale research firm specializing in domestic and international search requests. We service all counties nationwide with fast, accurate courthouse research. We support you with dedicated customer service, competitive volume pricing and the most up-to-date information available. In addition to these benefits, our clients receive access to:

· Multiple XML interface options
· Industry-leading research network
· Estimated Time of Arrival indication on every search and real-time results

At Omni Data Retrieval we are continually expanding our supplier network and improving our technology to provide each of our clients a unique and remarkable experience. To experience the power of Your One Reliable Source contact us at www.omnidataretrieval.com .

Read more >


---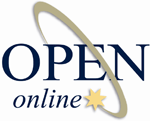 OPENonline - National Headquarters
1650 Lake Shore Drive, Suite 350
Columbus, Ohio 43204
Phone: (800) 935-6736
Fax: 614-481-6980
http://www.openonline.com

Accredited by the NAPBS Background Screening Credentialing Council, OPENonline's cost-effective employment screening solutions create safer workplaces, decrease employee turnover and increase productivity. OPENonline offers a broad range of employment screening, drug screening and employment eligibility verification services, including SelectHire, the one-stop solution for customized pre-employment screening. OPENonline is a licensed Private Investigator in the states of Nevada and Utah.

Read more >


---



Owens OnLine, Inc.
6501 N. Himes Ave., Suite 104, Tampa
Phone: +1 813.877.2008 ext. 5019
Toll Free: +1 800.745.4656 ext. 5019
Fax: +1 813.879.4219
Email: towens@owens.com
Web: www.owens.com


Founded in 1992, Owens Online is the leading one-stop-shop provider of t international background checks and credit reports with coverage in over 250 countries and territories

We service over 4,300 organizations around the world. In only 2 mouse clicks, find any product you need with detailed products descriptions, pricing, delivery times, consent requirements and country/product specific order screens

We offer criminal, civil and vital records, education, employment and professional license verifications, personal and business credit reports, terrorist searches, ID verifications and more. Owens OnLine is a pay-as-you-go service with no minimums or complex contracts. See www.owens.com or call 1-800-745-4656.
---



Orange Tree Employment Screening
7275 Ohms Lane,
Minneapolis, MN, 55439 USA
1-800-886-4777
smihalik@otes.com
www.orangetreescreening.com

| | |
| --- | --- |
| | At Orange Tree, we're one of you – Professionals. We've been there, know what's on the line and know the nuance required to hire the right candidate – fast. Even more, from "Hello" to "Hired" we're remarkably easy to work with and have unique HR-friendly tools that eliminate unnecessary steps and even automate the decisioning process. And, of course, we're happy to provide all the care and guidance you need along the way. Smile. It's Orange Tree. |
---
OBBA Research
1111 N. Main St. Ste. 143
Santa Ana, CA 92701
Phone: 714.595.8677
Fax: 909.354.3154
OHS Health & Safety Services, Inc.
1835 Newport Boulevard, Suite D-258
Costa Mesa, CA 92627
(949) 764-9307
Olympia Conceptual, LLC
428 E. Thunderbird Rd., No. 511
Phoenix, Arizona 85022
877-541-6387
ONICRA CREDIT RATING AGENCY OF INDIA LTD
14, KAUSHALYA PARK,
IInd FLOOR, HAUZ KHAS,
NEW DELHI-110016
Tel.: +91 (11) 26537520(D),
+91 (11) 26537518.
Fax: +91 (11) 26524370
Omni Data Retrieval.com
20890 Kenbridge Court
Lakeville Mn 55044
952-985-7220
OMNISEC International Investigations, Inc.
Global Headquarters
14840 Conference Center Drive
Chantilly, VA 20151-3805
Main Phone 703-652-3300
Main Fax 703-652-3305
Onicra Credit Rating Agency
Corporate Office:
11th Floor, Vatika City Point
M. G. Road, Gurgaon (H.R.) – 122001
Phone – 0124-3076031
Fax – 0124-3076033

New Delhi Office
14, KAUSHALYA PARK,
IInd FLOOR, HAUZ KHAS,
NEW DELHI-110016
Tel.: +91 (11) 26537520(D),
+91 (11) 26537518.
Fax: +91 (11) 26524370
On-Line Screening Services, Inc.
P.O. Box 458
New Port Richey, FL 34652
1-800-358-5383
On Target Screening, Inc
55 Monumnet Circle, Suite 1334
Indianapolis, Indiana 46204
(317) 423-0470
Opinions, Inc.
16 Sunnen Drive, Bldg. 161
St. Louis, MO 63143
(314) 645-8585
Orange Tree Employment Screening
7301 Ohms Lane - Suite 600
Minneapolis, MN 55439
tel: 800-886-4777
952-941-9040
fax: 800-886-0774
952-941-9041
Orion Research & Investigations
5456 Peachtree Industrial Boulevard,
Suite 166
Atlanta, GA 30341
888-526-7466
OSO Grande Technologies (First Infosource)
P.O. Box 30550
Tucson, AZ 85751
Toll Free: (800) 990-1411

Owens & Associates Investigation
2245 San Diego Ave., Suite 225
San Diego, CA 92110-2942
Ph: (619) 297-1343
Toll Free: (800) 297-1343
Owens OnLine, Inc.
6501 N. Himes Ave., Suite 104
Tampa, FL 33614
Phone: 800-745-4656
Fax: 813-877-1826


Browse by Company Alphabetically:

A B C D E F G H I J K L M N O P Q R S T U V W X Y Z
Click Here to Upgrade to an Enhanced Listing