Browse by Company Alphabetically:
A
B
C
D
E
F
G
H
I
J
K
L
M
N
O
P
Q
R
S
T
U
V
W
X
Y
Z
Employment Screening Companies "F"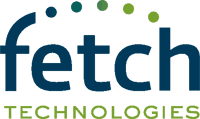 Fetch Technologies
841 Apollo Street, Suite 400
El Segundo, CA 90245
Voice: 310.414.9849
Fax: 310.414.9858
www.fetch.com

Data leaves footprints. Fetch identifies the impressions that matter.

Fetch revolutionizes background check fulfillment with its proven artificial intelligence technology that delivers real-time, accurate data quickly and cost-effectively. Benefit from lower fulfillment costs, increased productivity and ultimately a new revenue source. Click now and find out how to start saving today!
---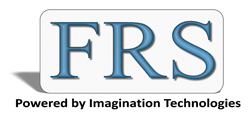 FRS
Rob Stewart
5212 Concord Highway
Monroe, NC 28110
Phone: 704-282-2320
Fax: 704-282-2307
Email: sales@frssoftware.com
Website: frssoftware.com

What makes FRS different? Why did 3 FRS Clients rank in the Top 5 for Customer Satisfaction in HRO Today magazine's "Baker's Dozen"? How did FRS clients grow their business an average of 30% in 2011?

FRS has developed and refined solutions for the pre-employment screening industry that move their clients ahead of the pack and give them the competitive edge. FRS empowers their clients with the ability to deliver a background report that is unmatched in the industry! Are you ready to un-level the playing field? Call 704-282-2320 for a free consultation.
---
FABCO
4640 Executive Drive
Columbus, OH 43220
Ph: (800) 669-5010
FACIS®
4817 B Eisenhower Avenue
Alexandria, VA 22304
410-381-1189
FACT
Blk B Huaye International Building #10-20,
Est. 4th Ring Road, Chaoyang District, Beijing, China
Tel: +86-10-65047139
Fax: +86-10-65047138
FactsFinder.com
P.O. Box 206
Renton WA 98057-0206
Toll Free: 877-226-9221
Fax: 425-226-9225

Factual Data
5200 Hahns Peak Drive
Loveland, CO 80538
1-800-929-3400
Fairfield Information Services & Associates, LLC
P.O. Box 744
Lancaster, OH 43130-0744
Phone: 740.687.0645
Fast and Easy ID
http://www.fastandeasyid.com
Fast Background Investigations, LLC
4624 West Frankfort Drive
Rockville,: Maryland, USA 20853
Telephone Number: (301) 871-6292
Fax Number: (301) 871-1650
FasTrak Services, Inc.
P.O. Box 1583
Priest River, ID 83822
Ph: (888) 321-9035
Fax: (888) 321-9036
FBS Secure Check
24 Salt Pond Road, Unit G4-5
South Kingstown, RI 02879
Voice - 401-782-2778
Fax - 401-782-3817
Fidelifacts/Metropolitan
New York, Inc.
42 Broadway
New York, NY 10004
212-248-5619
Fidelitec
6441 Enterprise Lane, Ste. 209
Madison, WI 53719-1156
1-608-270-6310

Fidelity Information Corporation (Landlord/Tenant)
1783 Sunset Blvd., Suite A-370
Pacific Palisades, CA 90272-4138
Ph: (310) 573-9944
Fax: (310) 230-0021
First Advantage
805 Executive Center Drive West, Suite 300
St. Petersburg, FL 33702-2407
727-290-1000
First Advantage – Asia Pacific Private Limited
Level 1, Explorer Building,
International Tech Park,
Whitefield Road,
Bangalore - 560 066, India.
Tel: +91 80 55299000
Fax: +91 80 41158519
First Advantage – Asia Pacific Private Limited
No. 1/1, Srinivasa Pillai Street,
West Mambalam,
Chennai - 600 033, India.
Tel: +91 44 42614494-99
Fax: +91 44 42614491
First Advantage – Asia Pacific Private Limited
1st Floor, A-9, Indian Airlines Employees Colony,
Begumpet,
Secunderabad- 500003, India.
Tel: +91 40 40032646-47
Tel/Fax: +9140 40032646
First Advantage – Asia Pacific Private Limited
275-276, II nd Floor,
Piccadilly House,
Capt.Gaur Marg,
Sriniwaspuri,
New Delhi - 110065 , India.
Tel: +91 11 41619270-76
Tel: +91 11 26931306-09
Fax: +91 11 41608651
First Advantage – Asia Pacific (Beijing) Co., Ltd
Room 2033, Jing An Center,
8 Northern 3rd Ring East Road,
Beijing 100028,
People's Republic of China .
Tel: + 8610 5108 5866
Fax: + 8610 8448 2606
First Advantage – Asia Pacific Limited
2101 Kinwick Centre,
32 Hollywood Road,
Central,
Hong Kong SAR,
People's Republic of China.
Tel: + 852 2810 6448
Fax: + 852 2810 9448
First Advantage Philippines Inc.,
11th Floor NOL Tower,
Commerce Avenue,
Madrigal Business Park,
Ayala Alabang, Muntinlupa City,
Republic of the Philippines.
Tel: +632 772 4955
Fax: +632 850 2990
First Advantage – Asia Pacific Pty. Limited
Suite 10, 28 Ord Street,
West Perth, WA 6004,
Australia.
Tel: + 618 9321 9266
Fax: + 618 9321 9055
First Advantage – Asia Pacific Pte. Ltd.
22 Malacca Street,
#07-02 Royal Brothers Building,
Singapore 048980
Tel: + 65 6534 3262
Fax: + 65 6538 0616
First Choice
6151 Miramar Parkway
Suite 307
Miramar, FL 33023
(954) 964-1260
FirstLab
Welsh Commons
1364 Welsh Road, Suite C-2
North Wales, PA 19454-1913
Tel USA: 800-732-DRUG (3784)
Tel International: 215-540-1651
Fax: 215-641-4959
FirstPoint, Inc.
225 Commerce Place
Greensboro, NC 27401
Ph: (800) 288-7408
First Quality Research
31239 Bridgegate Drive
Zephy Mills, FL 33545
P: 813.997.1787
F: 813.862.2782
FIRST STEP SERVICIES
C-54/1,INDUSTRIAL AREA,WAZIRPUR,
DELHI, INDIA
110052
Telephone - 91 11 47020751
FAX - 91 11 47020755
Florida Asset Locators, Inc.
1172 South Dixie Hwy, Ste. 257
Coral Gables, FL 33146
1-305-269-0030

Fortress Global Investigations
Empire State Building
350 Fifth Avenue
New York, NY 10118
Phone Toll Free: (800) 493-3678
FactualSearch
2 West Dry Creek Circle, Suite 100
Littleton, CO 80120
Customer Service: (866) 463-4294
FAX: (303) 496-1000
Florida Drug Screening
1.888.441.4599
Frasco Profiles
Ph: (800) 820-9029
Fred Phillips Research Inc.
10080 Timberline Court
San Diego, CA 92131
Phone: 858.735.3431
Fax: 858.777.5537
Full Disclosure LLC.
Waldorf MD 20603
(877)-214-4717 phone
(877) 214-4707 fax
FYI Investigations, Inc.
12 Westerville Square, Ste 250
Westerville, OH 43081
800-809-2419
FYI Services
2222 Francisco Dr., Suite 510A
El Dorado Hills, CA 95762
Ph: (916) 983-5380
Toll Free: (877) 411-FYIS
FYI Screening, Inc.
PO Box 29698, Columbus, OH 43229
Phone: 1-800-809-2419

Browse by Company Alphabetically:

A B C D E F G H I J K L M N O P Q R S T U V W X Y Z
Click Here to Upgrade to an Enhanced Listing